On Monday's episode of "The Howard Stern Show," the shock jock talked at length about various celebrity run-ins that he experienced at the weekend nuptuals of big-shot Hollywood producer Brad Grey. Naturally, Tom Cruise was at the wedding with wifebot Katie Holmes in tow, and while Stern was on the dance floor with his wife, Beth Ostrosky, the two couples crossed paths. Stern perceived that Tom was his usual "friendly" self as always around industry types; as for Katie, she was reportedly "in a trance." Indeed, that's the perfect way to describe Holmes ever since Scientology got their claws into her, thanks to the Unhinged, Lift-Wearing Midget himself. And why wouldn't she be positively catatonic? Beyond the few token film roles within which she's supposedly immersed herself over the past several years, all that Katie has to do with her time is get audited and go shopping. Then, she goes shopping some more. That last part sounds completely doable at first to us civilians, but I imagine that it gets rather old and unfulfilling very short order.
Speaking of the Poison Dwarf, his career (such as it is) has recently experienced a very dubious uprising. Not only has that Les Grossman horror-comedy come to life, but Tom's also prepping for the onset of filming for Rock of Ages. To add further gasoline to the ritualistic L. Ron Hubbard-themed sacrifice fire at which the Cruise prays, rumors are floating around that Tom will make a Goop-styled "Glee" cameo of his own:
Reports have suggested that Tom Cruise could soon be making a cameo appearance in hit US TV show, Glee.

Following the success of Gwyneth Paltrow's appearance in the series, Showbiz Spy has claimed that producers are hoping Cruise will star in the show and create his own character.

It is thought that bosses were so impressed with his hilarious sketch as Tropic Thunder's Les Grossman with Jennifer Lopez at last year's MTV Movie Awards, that they are keen for him to portray a role like that in Glee.

A source told the website: "The producers love the idea that Tom might create a character just like Les Grossman in Tropic Thunder."

"His dance rendition to Flo Rida's Low went down so well with audiences and they know something like that would be just as popular, if not more so, on Glee."

They continued: "At the moment they are in talks with Tom to play a failed and jaded pop star who is now teaching a Glee Club at a rival school but they are willing to let him have a lot of input in to his character just to try and get him on the show."

"They know that Katie and Suri are big fans of Glee too so they are hoping this may also sway his decision."
[From MTV}
How lovely. Maybe they can eventually get Goop's character together with that of Cruise. She can do another sex-ed styled skit and dangle a bag of P-E-N-I-S gummies in front of Tom while he follows her around with puppy dog eyes. Whether or not this "Glee" thing doesn't work out, there's also Cruise's newly announced attachment to play a "politician who gets caught in an affair" within a script by Crazy, Stupid, Love screenwriter Dan Fogelman. If that's not enough to satisfy your own personal "need for speed," well, it gets even better from there, for (drum roll) AMC Theaters is bringing Top Gun back to theaters for two very special exclusive dates: April 30 and May 2 (see times and theater listings here). Supposedly, anyone who shells out for a ticket will receive "a theatre-sized commemorative poster," you know, much like the one that young Katie Holmes used to keep on the wall over her childhood bed. Yuck.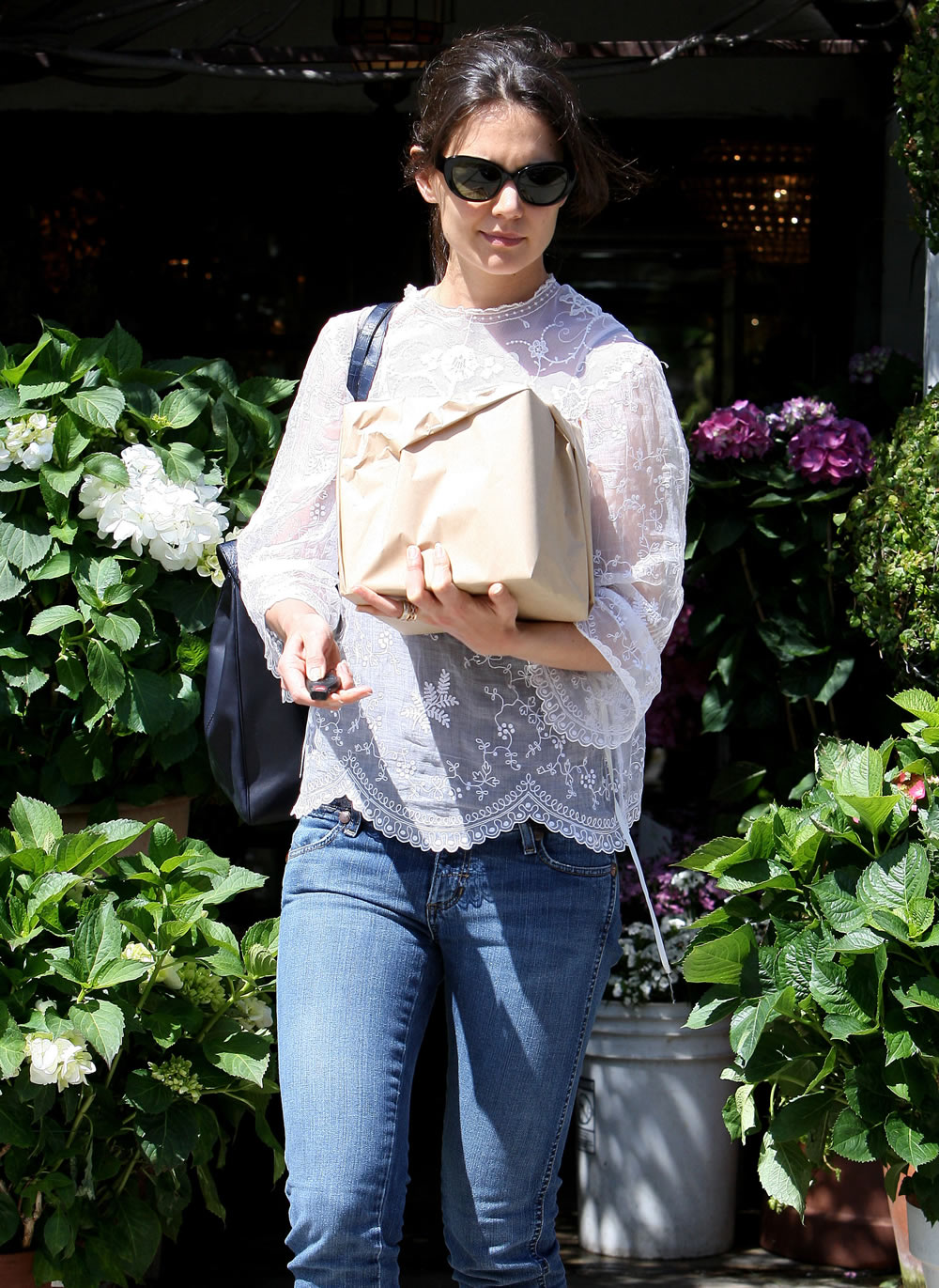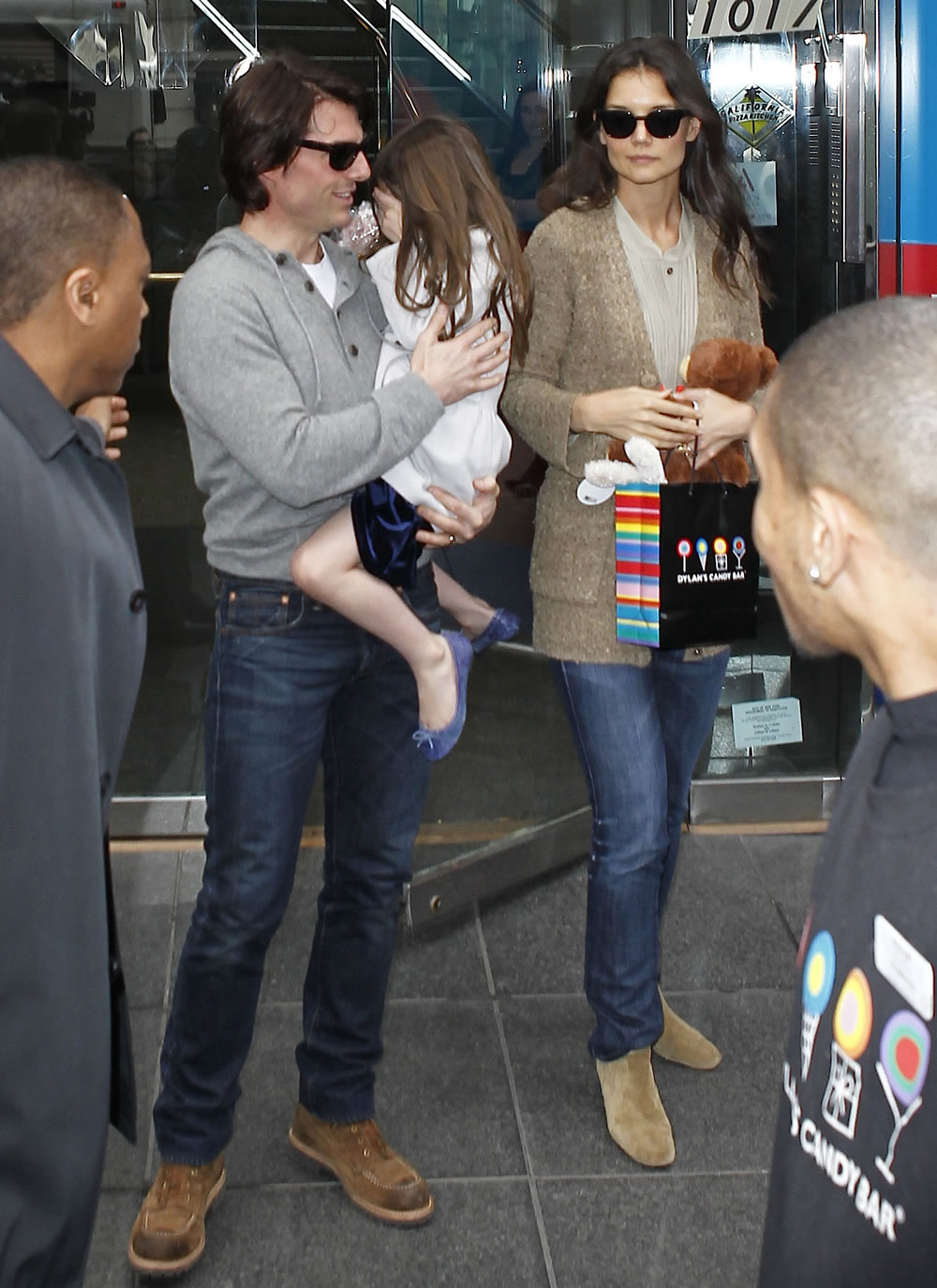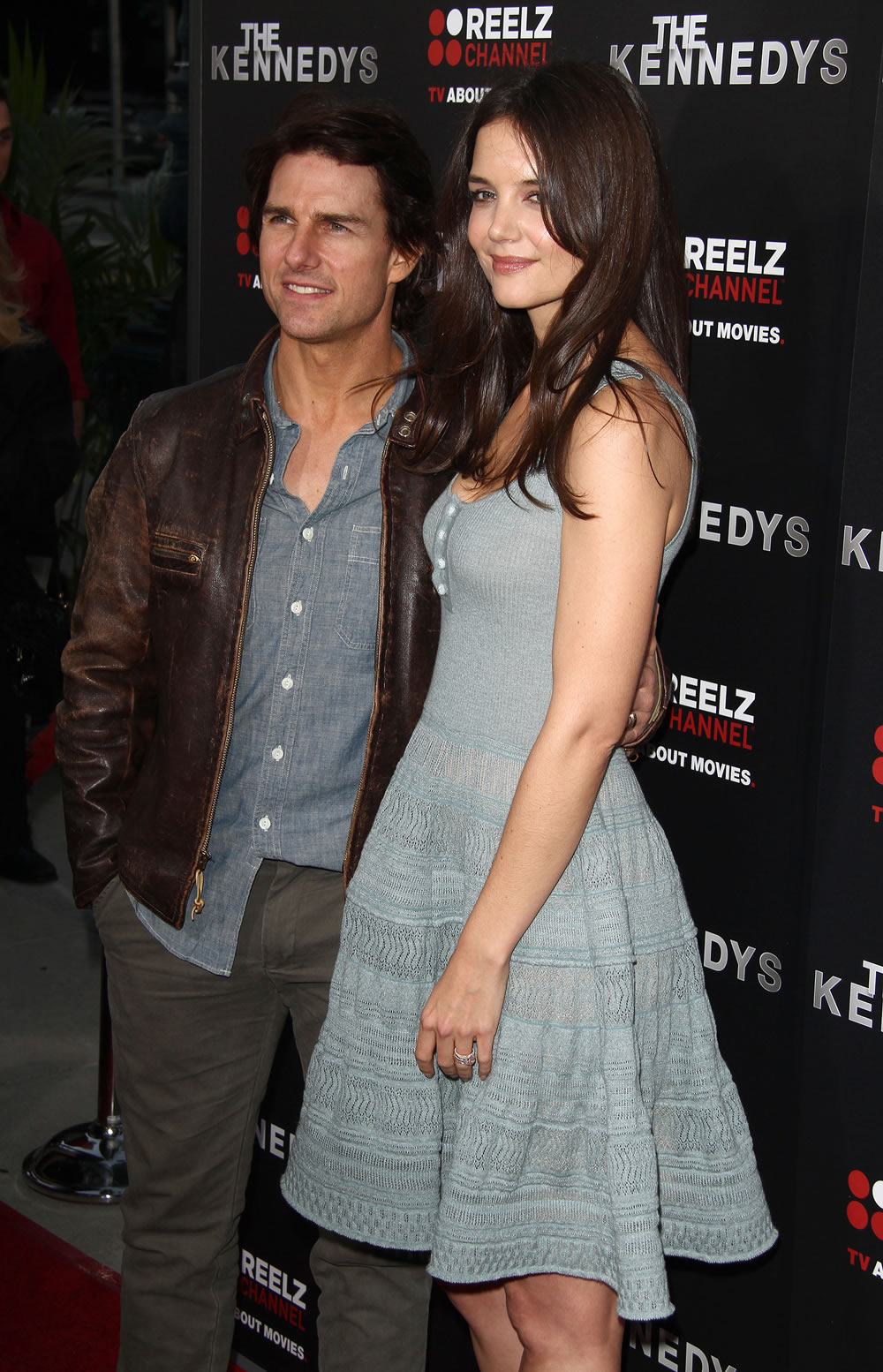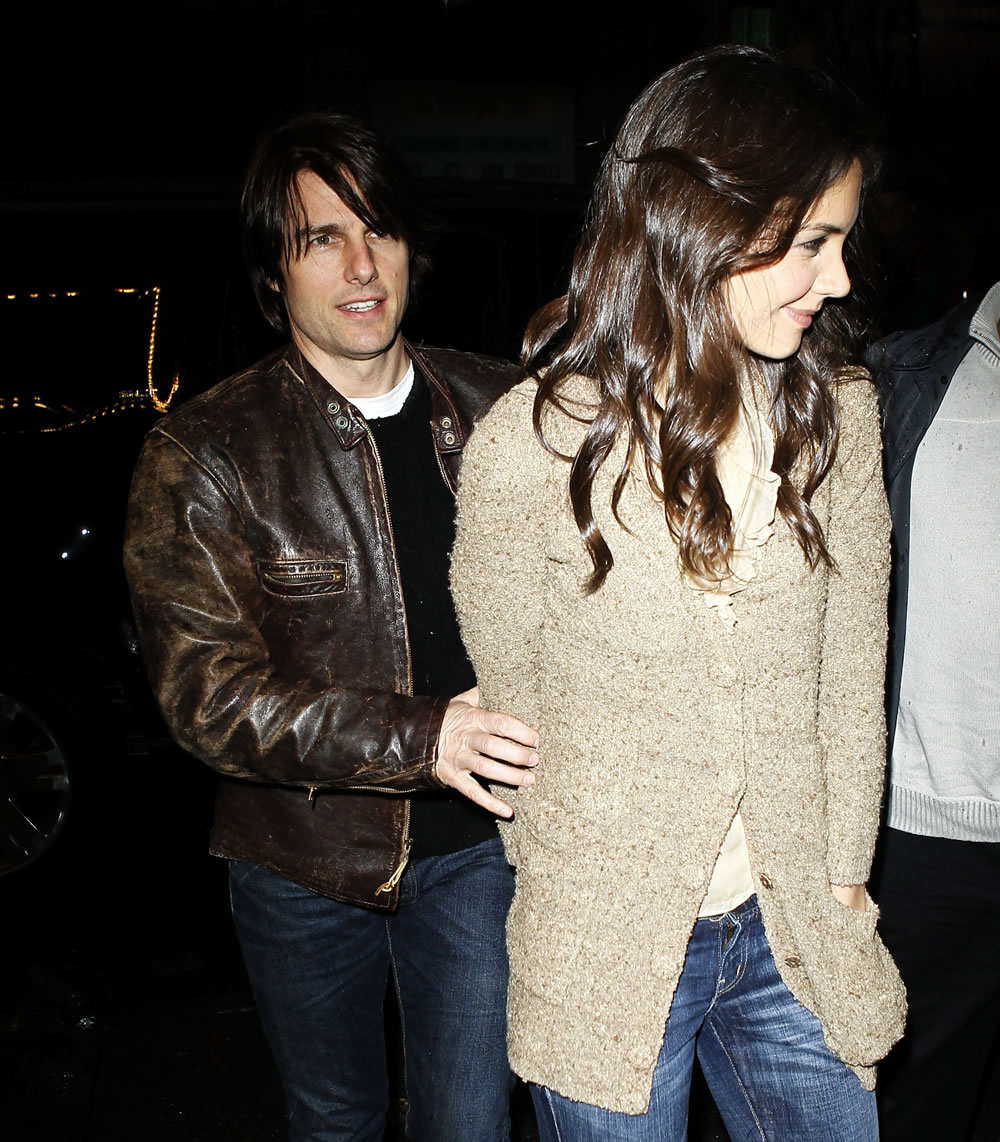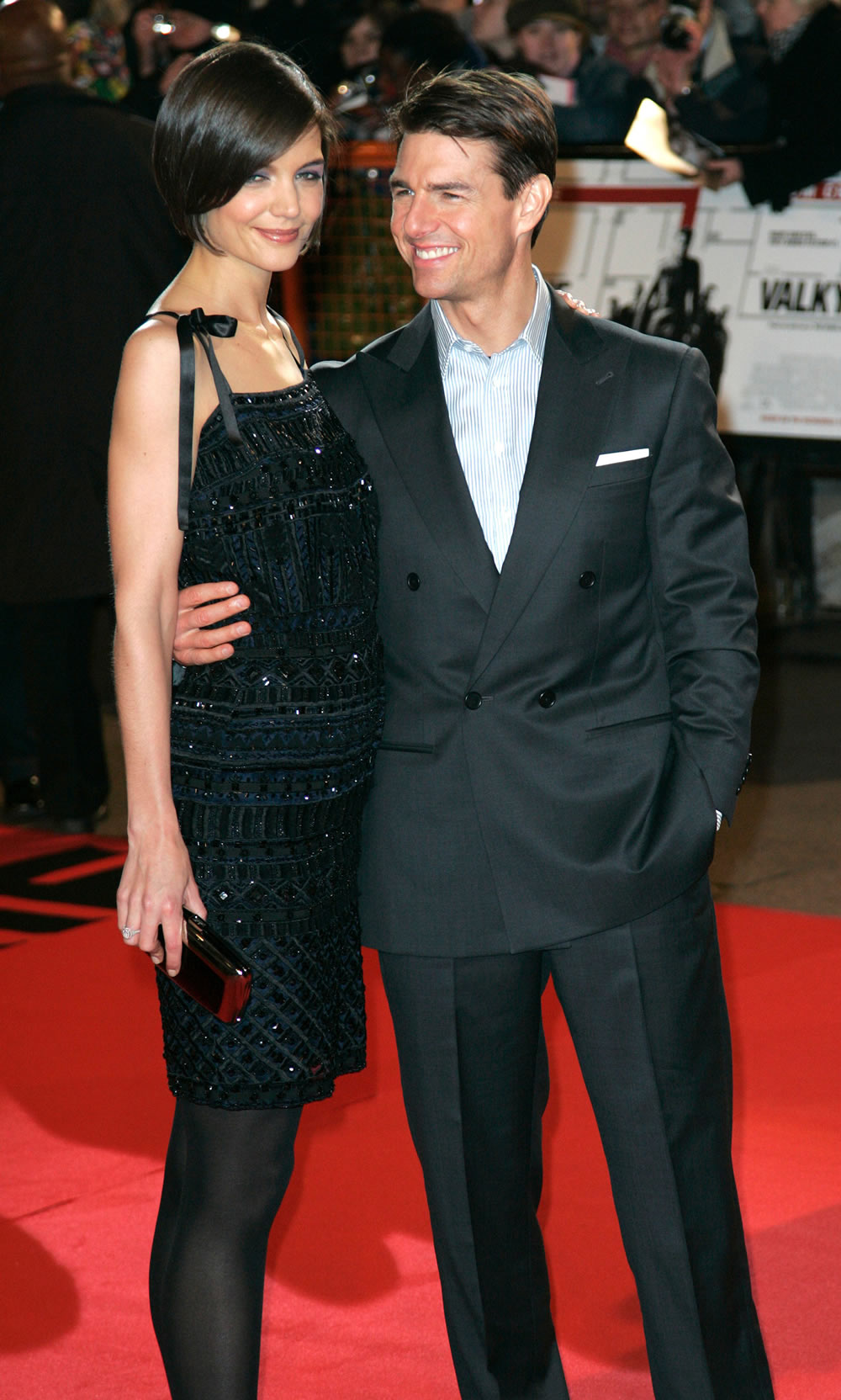 Photos courtesy of Fame Pictures