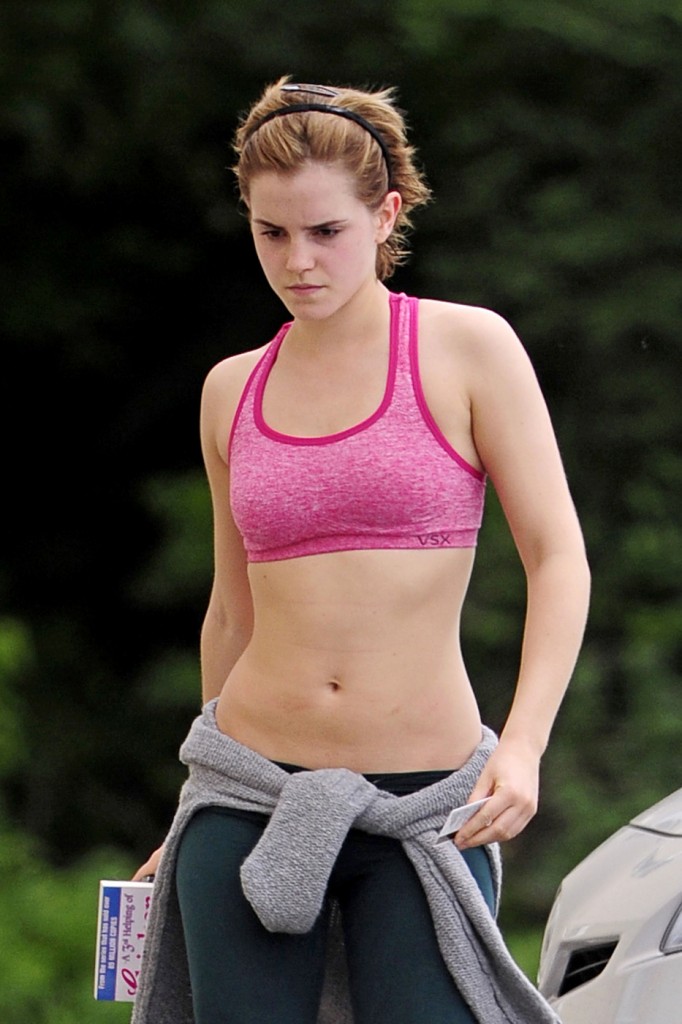 Harry Potter star Emma Watson was photographed on the way to her gym in Pittsburgh, yes Pittsburgh, wearing a half top workout bra and carrying a copy of Chicken Soup for The Soul. She's in Pittsburgh filming The Perks of Being a Wallflower.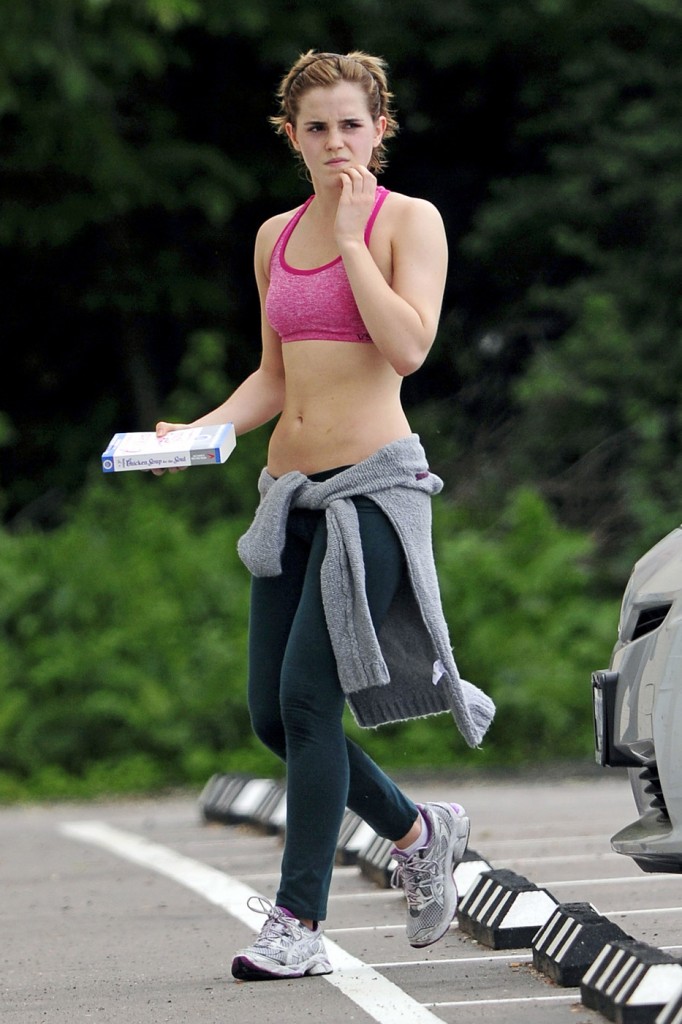 Given the tendency for celebrities to carry pretentious books during paparazzi walks, I have to say this is kind of clever of her. It's like she's half admitting she staged this and that it's as cliche and cheesy as the book she's reading. Those are the kind of books you read when you're staying at a chintzy bed and breakfast with no Internet and are desperate for something to read. You end up feeling guilty afterwards but they do give you a warm and fuzzy feeling for about ten minutes until the questioning section of your brain switches back on. I guess you could read them while you're on a treadmill and aren't fully concentrating on the material, but magazines are much better for that.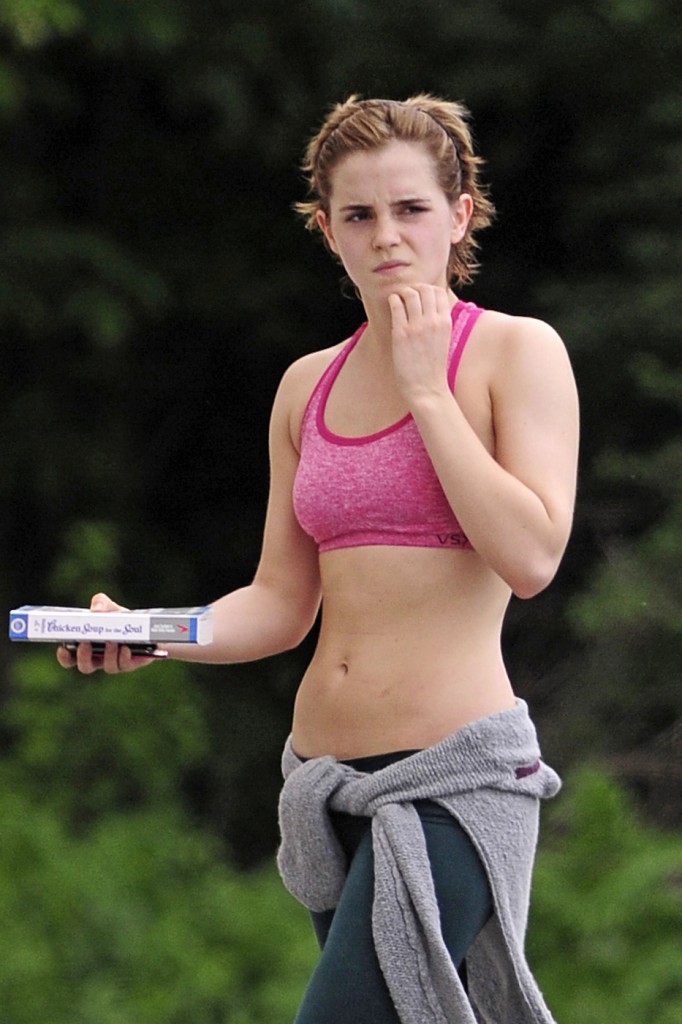 Watson could be trying to show that she's in fine shape after some mild murmurs that she'd gained a little weight after dropping out of college or putting it on hold or whatever. She looks great, yet she doesn't look happy about it, like she knows she's doing this for her career and hates it. Like those Chicken Soup books the thrill is probably short lived. I would imagine you get a little rush of happiness at the thought of looking great and showing the world that you're hot, but then reality sets in and you realize that it sucks that you have to do that in the first place. Or maybe she really does read Chicken Soup for the Soul and go to the gym wearing a just a sports bra. And maybe there are paparazzi in Pittsburgh.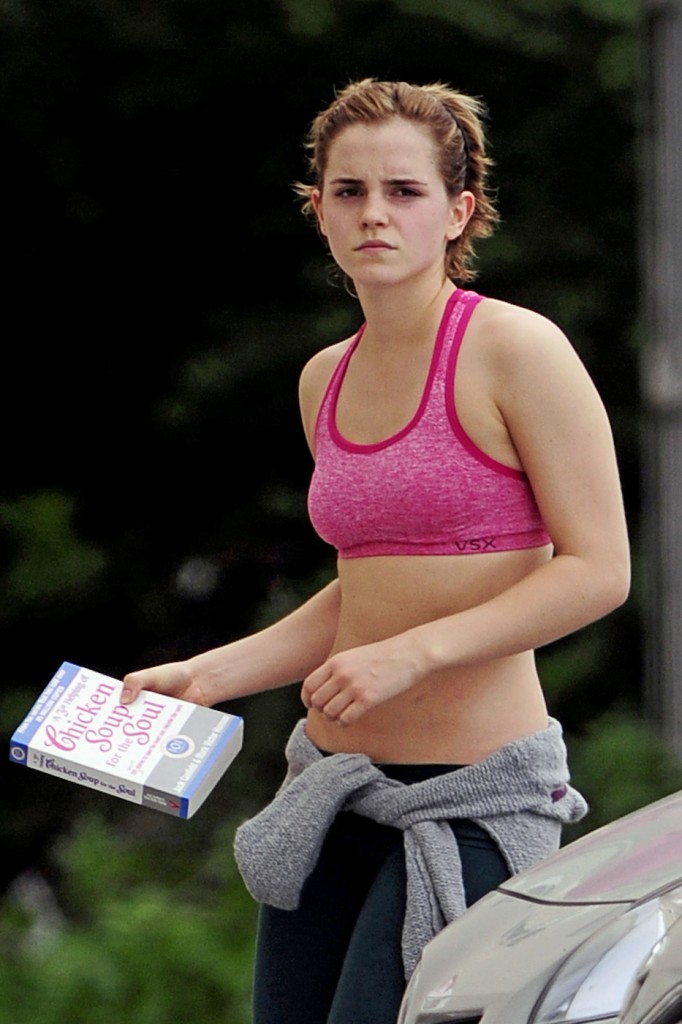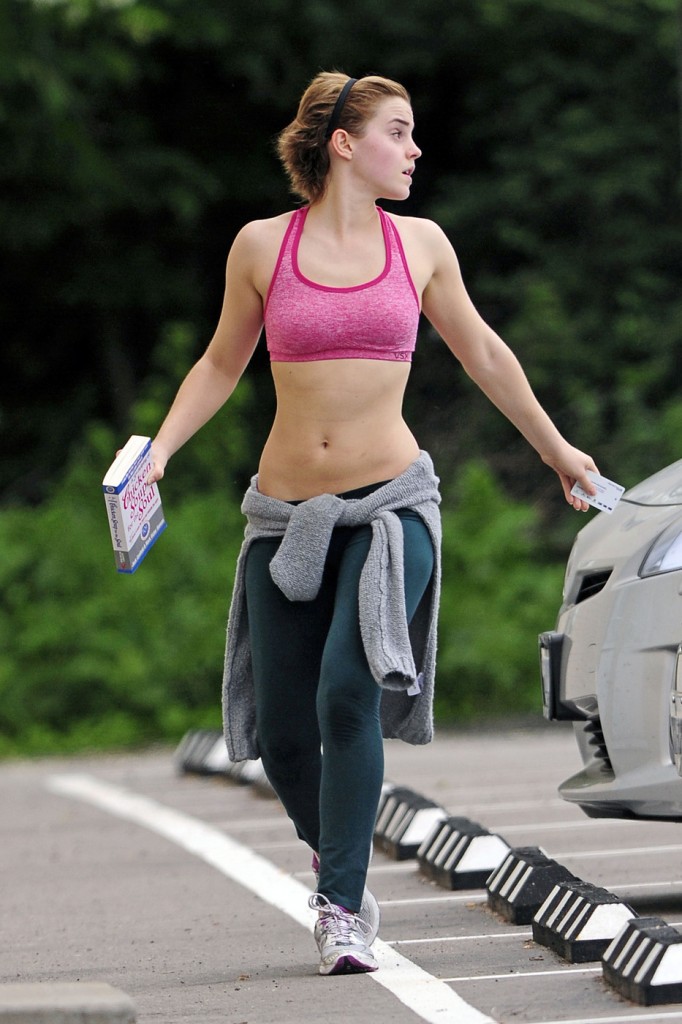 Photo credit: PacificCoastNews.com