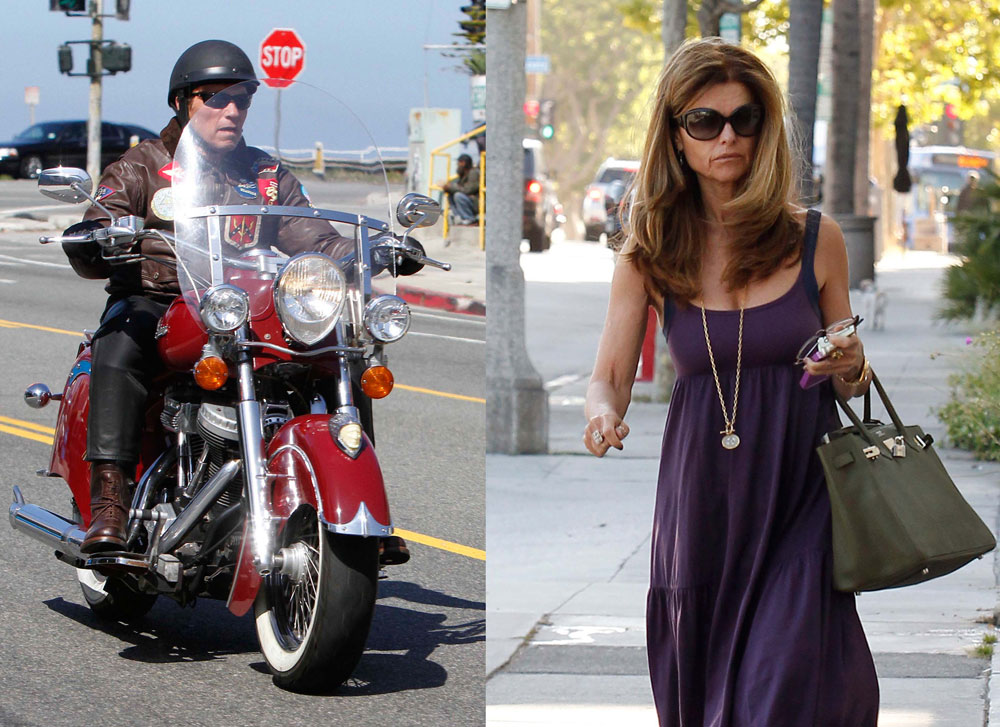 Maria Shriver and Arnold Schwarzenegger were each photographed separately in California over the long holiday weekend. Maria was seen hitting the beach with her kids in Malibu, going out to dinner and shopping in Brentwood. She spent the weekend at the family's home in Malibu with her children. Arnold was seen cruising on his motorcycle in Malibu and trying to act the stud. Arnold recently came back to California from Utah, where he was staying in a home he owns in the Sun Valley Region. (Those of you who commented that he owned a place there were right!)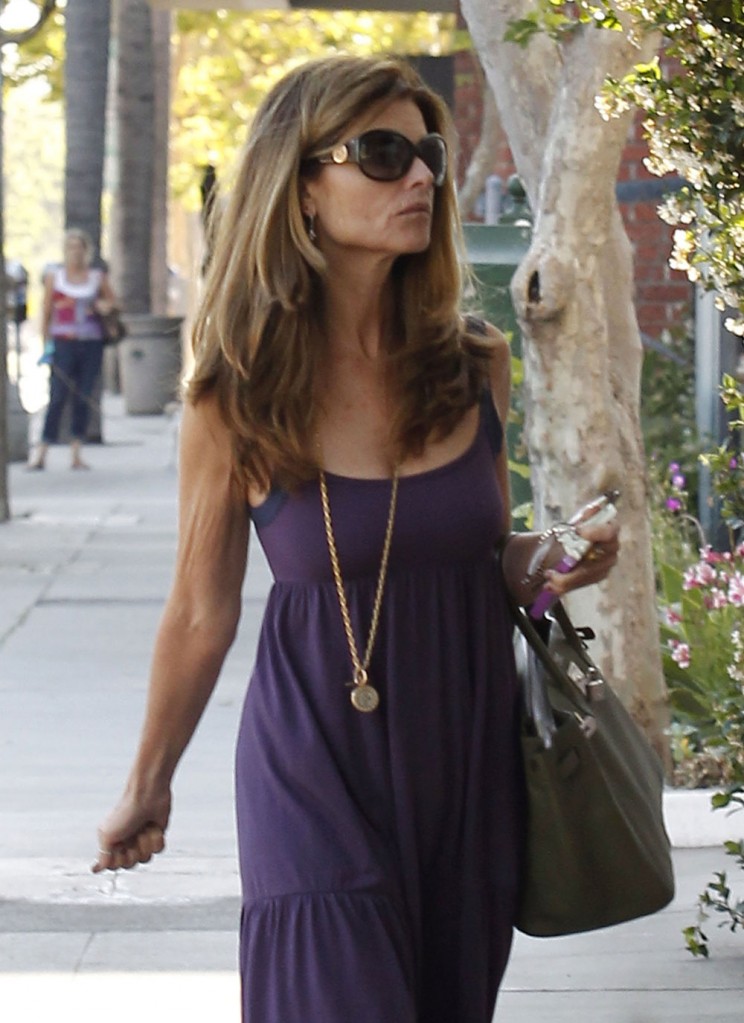 There are some drips and drabs of news about this scandal, but it's been relatively quiet in the past few days. TMZ has the news that Arnold's first known mistress, his family's longterm housekeeper Mildred Baena, is upset at her family for selling photos and stories about her to the tabloids. Apparently an ex wife of a family member is the person who has been selling out the most, but we've also heard from her ex husband and from her daughter. Baena's daughter told Telemundo that "it's just a big deal because [her mom is] hispanic and [Arnold] is a celebrity." The daughter also claimed not to have known that her brother was Arnold's son until this point. Baena has been in hiding since the scandal broke.
Maria sent out a few tweets in honor of Memorial Day that made a vague reference to the situation she's going through. She tweeted (in reverse order):
My daughter once gave me a great Plato quote that said, "Be kind, for everyone you meet is fighting a hard battle." I love that. So true.
We don't know what is going on inside of most people. On this #MemorialDay, when so many are grieving in obscurity or silence, let's keep that in mind. Be kind so many people are grieving. #MemorialDay
That was really touching. A lot of people are asking what Maria knew and when she knew it. I think she was in the dark for a long time, and I've heard that it's incredibly common for people (i.e. neighbors, friends and coworkers) not to tell the wronged spouse when they know that their partner is cheating on them. No one wants to be the one to break that news, and then it's often those same people that blame the person who got cheated on for not realizing it sooner. It's not a cliche that the wronged party is often the last to know.
So how long is it going to be until Maria files for divorce and what other bombshells are going to come out about this mess?
You know who Arnold reminds me of here? Jesse James, that dumbass.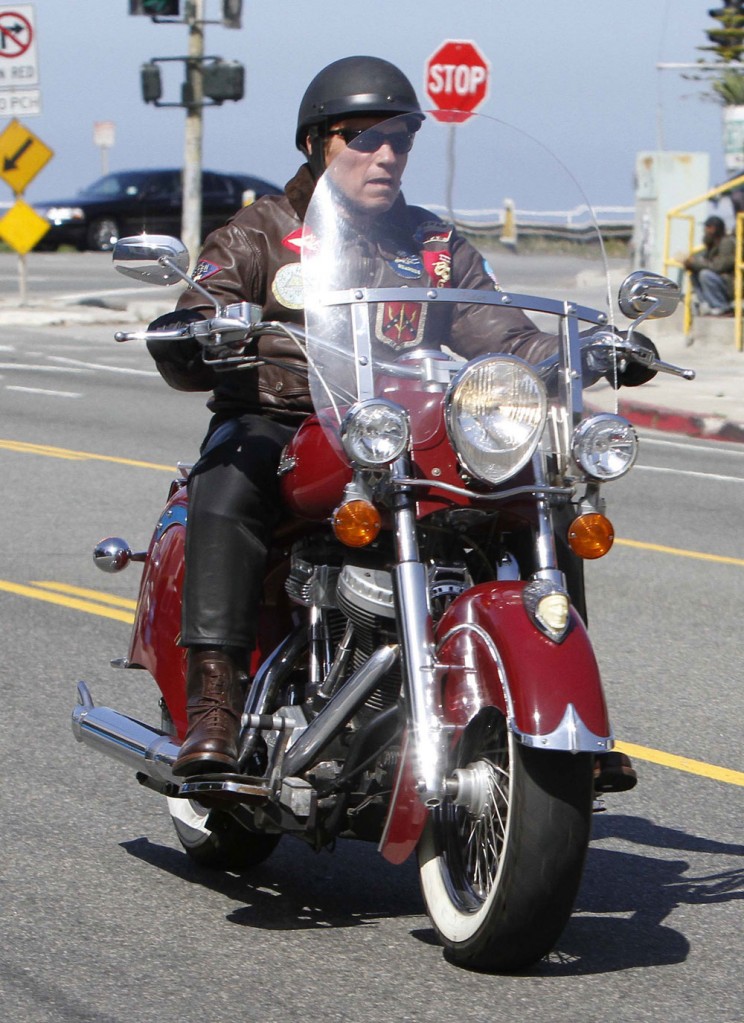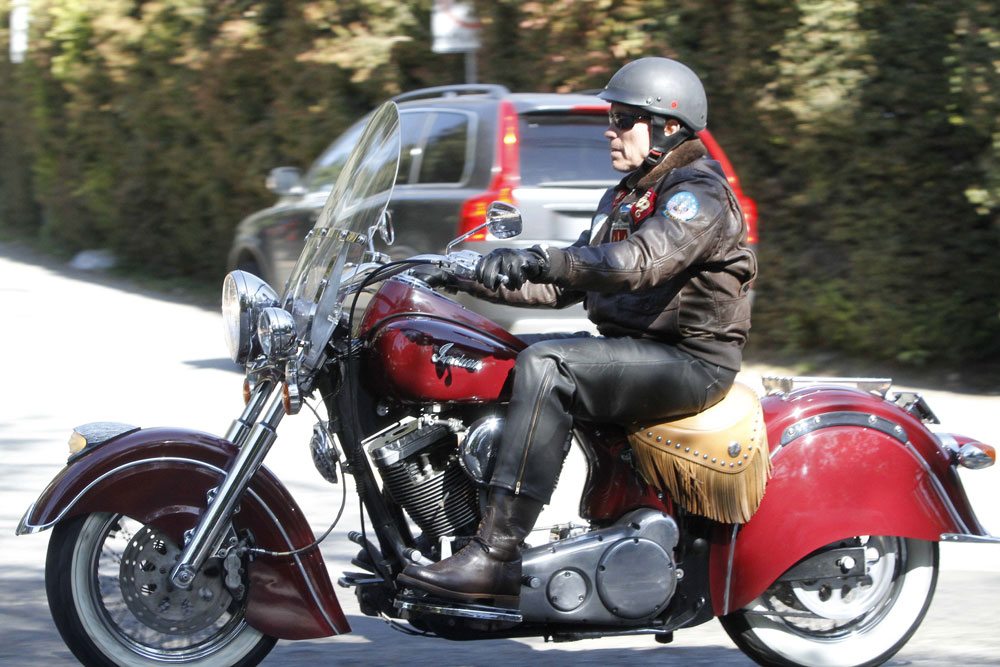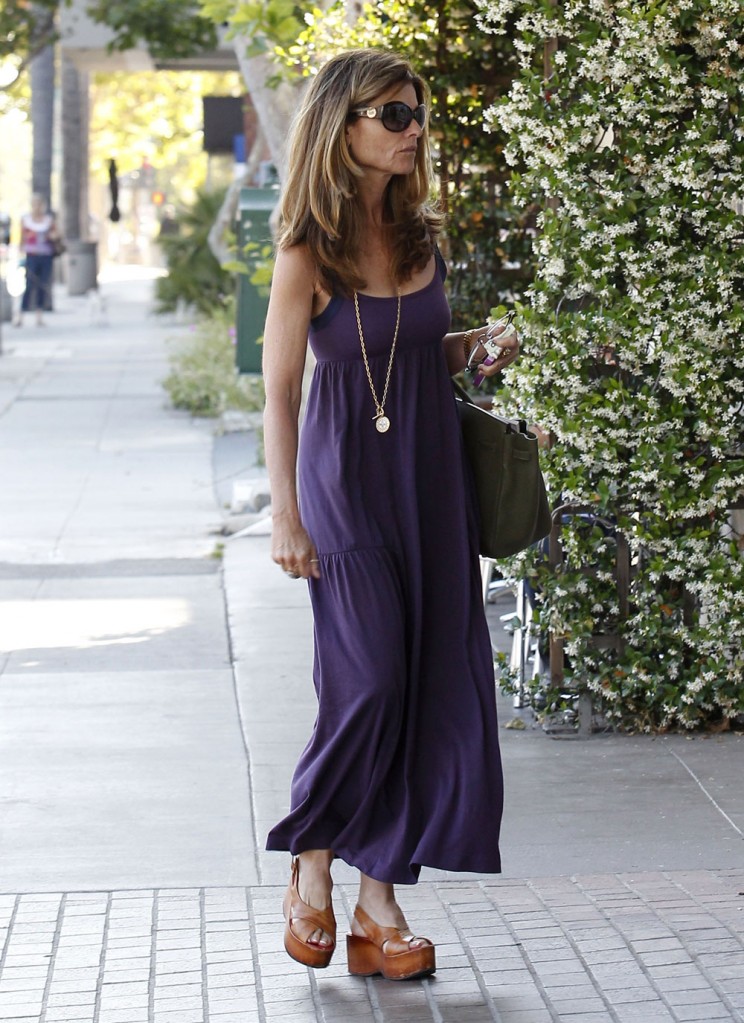 Photo credit: Fame Pictures