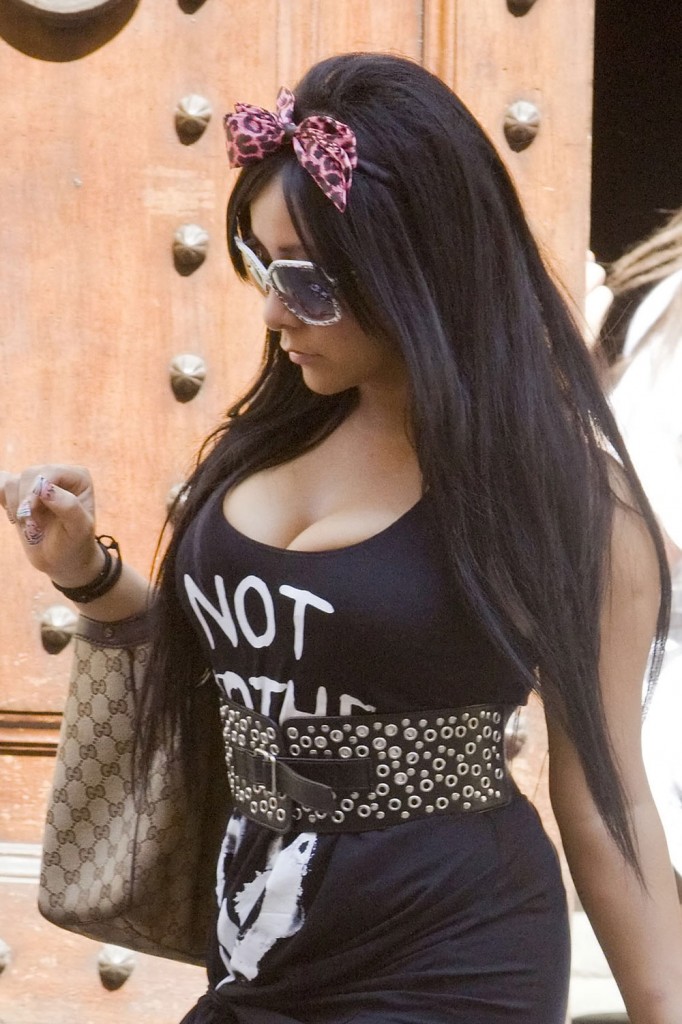 Unlike the time she was escorted off the boardwalk for being so drunk she couldn't stand, Snooki was supposedly sober when she crashed her car so hard into a police escort car in Florence, Italy that the two officers had to be taken to the hospital on stretchers. At least that's according to some reports.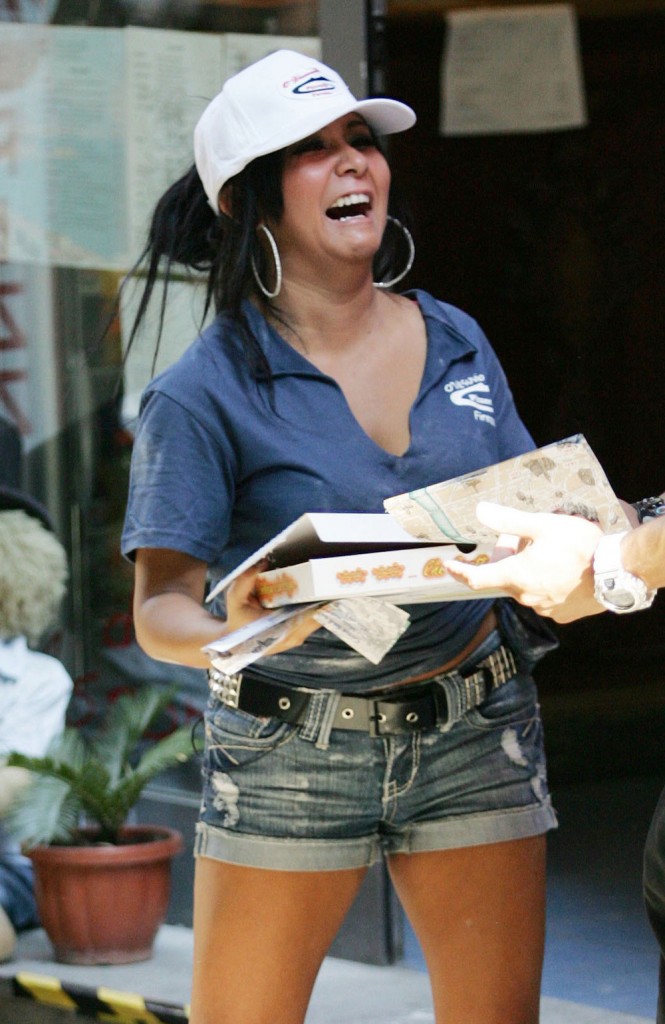 TMZ doesn't mention the cops needing to be hospitalized at all and are saying that "no one was injured." It sounds much more serious than that, and like MTV brass are trying to play it down. People Magazine has the news that the cops were taken to the hospital to be treated for minor injuries. Radar's story backs up that version of events, with the detail that the officers had to be transported on stretchers.
Reality got a little too real Monday for Jersey Shore's Nicole "Snooki" Polizzi.

She crashed into a police car in Florence, Italy, sending two officers to the hospital!

The MTV star was driving with Deena Cortese in the passenger seat and a member of the show's production team in the back, when she struck the official vehicle, wedging her car between the police car and a wall.

And here's the kicker — the car she hit was their official police escort!

The two officers in the car The Snookster hit were put on stretchers with their necks stabilized, and taken to Coreggi hospital, to be treated for bruises and possible whiplash.

Authorities were quick to say that alcohol was not involved, and RadarOnline.com has confirmed that the girls were not arrested as has been erroneously reported elsewhere.

Snooki and Deena were taken to a nearby police station to fill out an accident report.
[From Radar]
You wonder if anything will happen to Snooki and if this will affect filming of Jersey Shore in Italy, where that troop of entitled drunken brats aren't wanted anyway. For one thing I doubt they'll get a police escort again, and hopefully they'll keep Snooki from driving. She was cited less than a year ago for not being able to walk straight and a bunch of geniuses at MTV are letting her drive in a foreign country.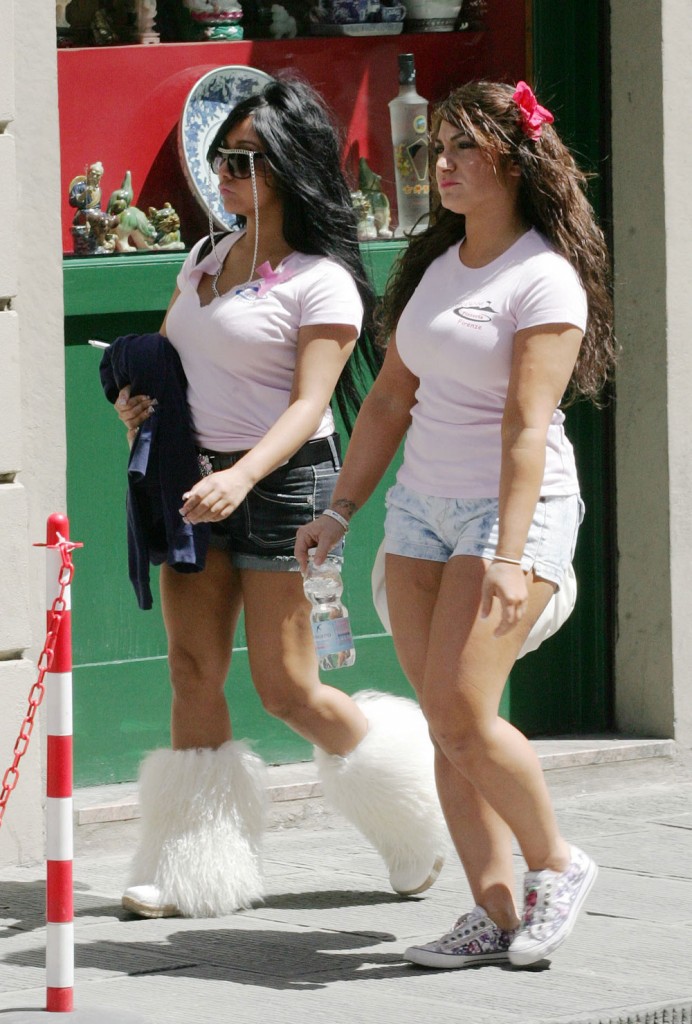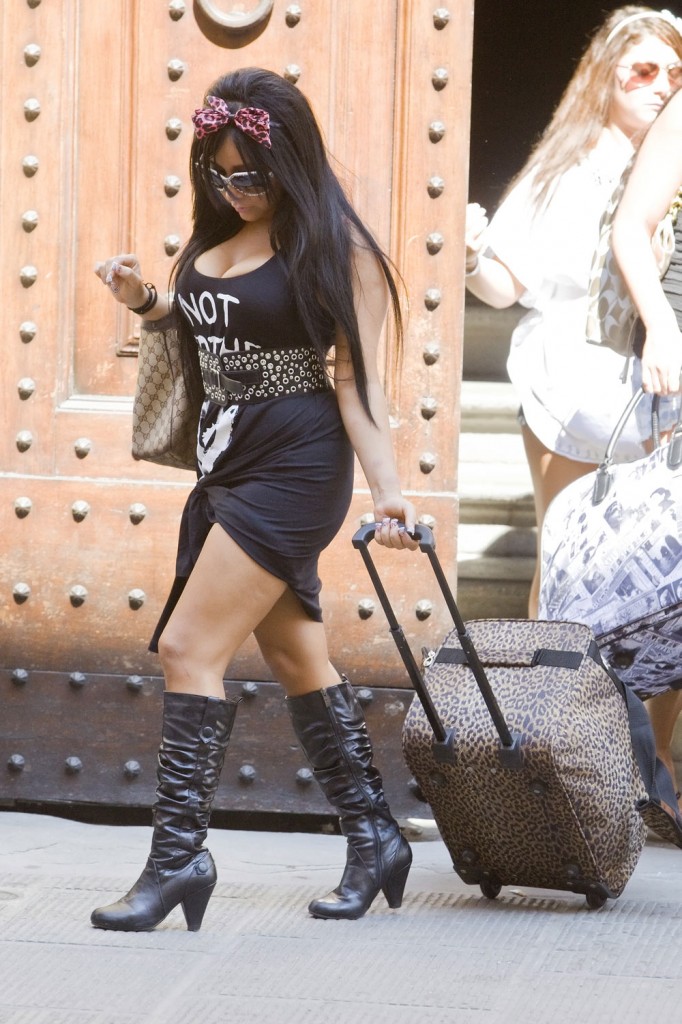 Snooki is shown out in Italy on 5/25 (ugly boots and ridiculous dress with a pink leopard bow on her head), 5/26 (delivering pizza) and on 5/30/11 with Deena (furry Uggs). Radar Online has photos of the accident. Credit: WENN.com