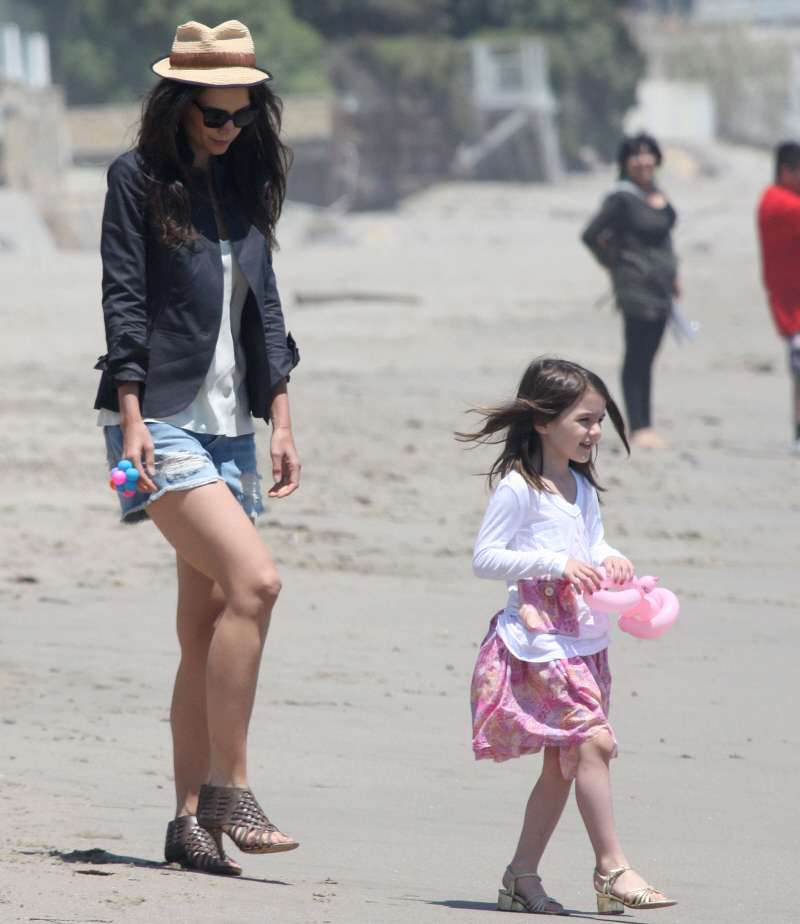 Here are some new photos of Katie Holmes and Suri, both clad in heels, on the beach in Malibu yesterday. I have no idea where Tom Cruise was, but Katie and Suri were apparently invited to some beach party or something, and Katie tried to introduce her daughter to the ocean. Suri looks kind of scared of the ocean at first, but I think she managed to get close to the surf for a brief moment.
By the way, should we even discuss Katie and Suri's beach-wear? I realize that they were probably in Malibu for a Hollywood party, but is this standard-issue beach party-wear these days? Katie's wearing jean shorts, a blazer and spike heels…? You know she was sinking into the sand in those. Meanwhile, Suri is so covered up for a Memorial Day party! Suri wears less clothes in the dead of winter in NYC. Odd. As for Suri's heels… at this point, I'm not even going to get into it. The little girl loves her heels. She's a chip of the ol' lift-wearing-midget block. She really is her daddy's girl.
Last thing: why is Katie "posing" pigeon-toed for the pap photos??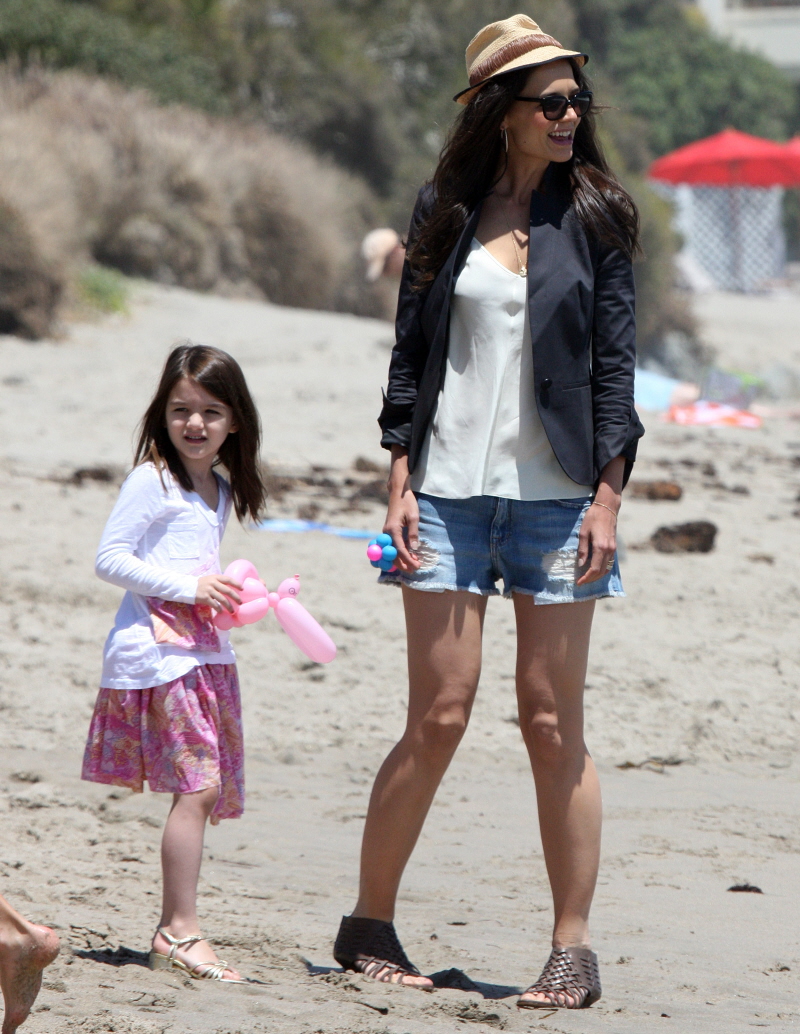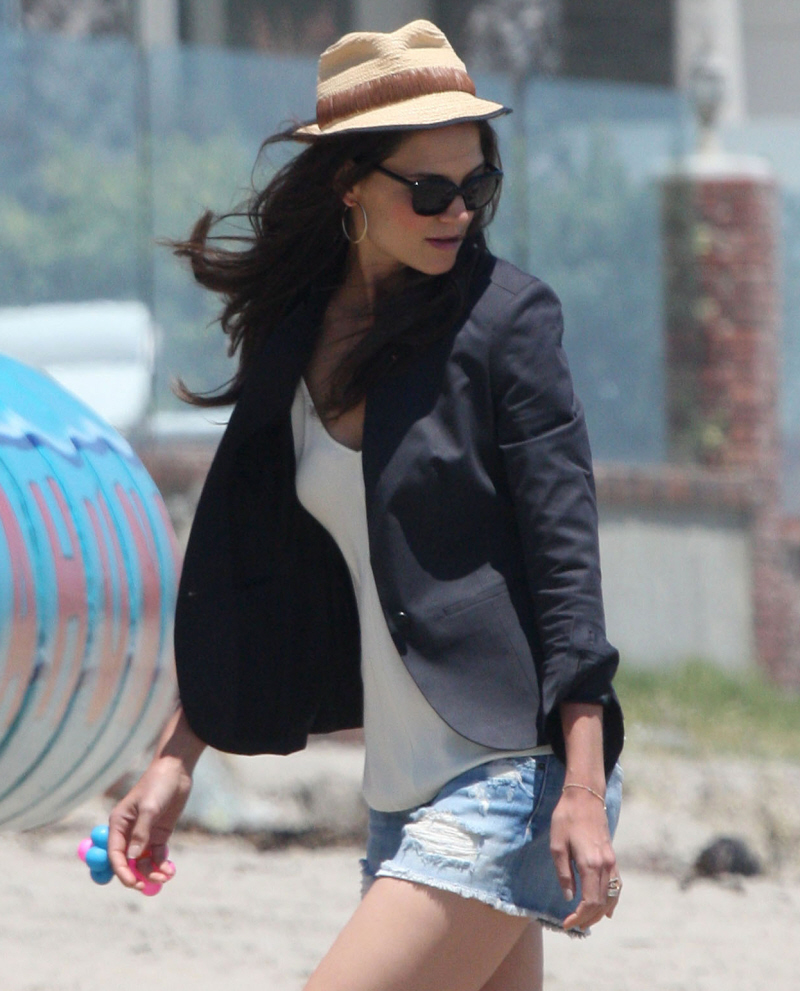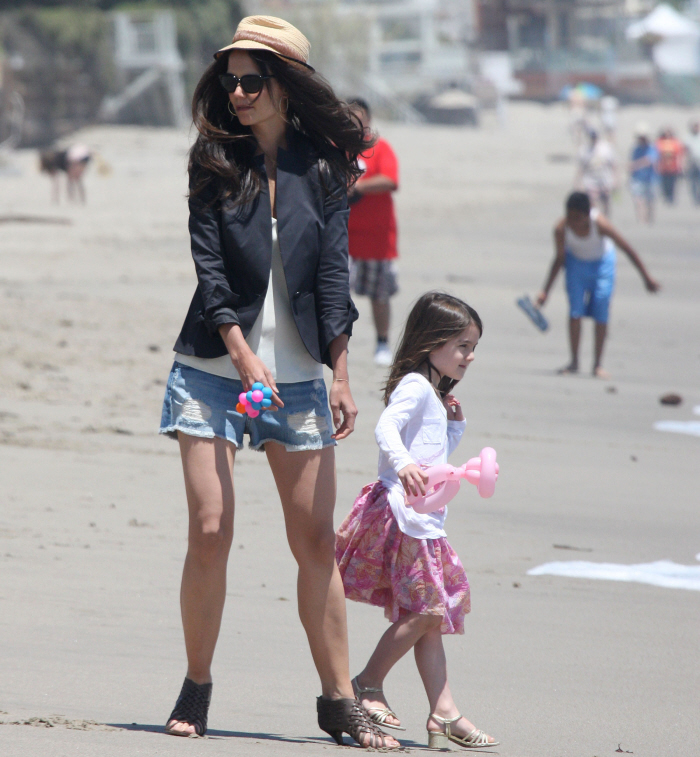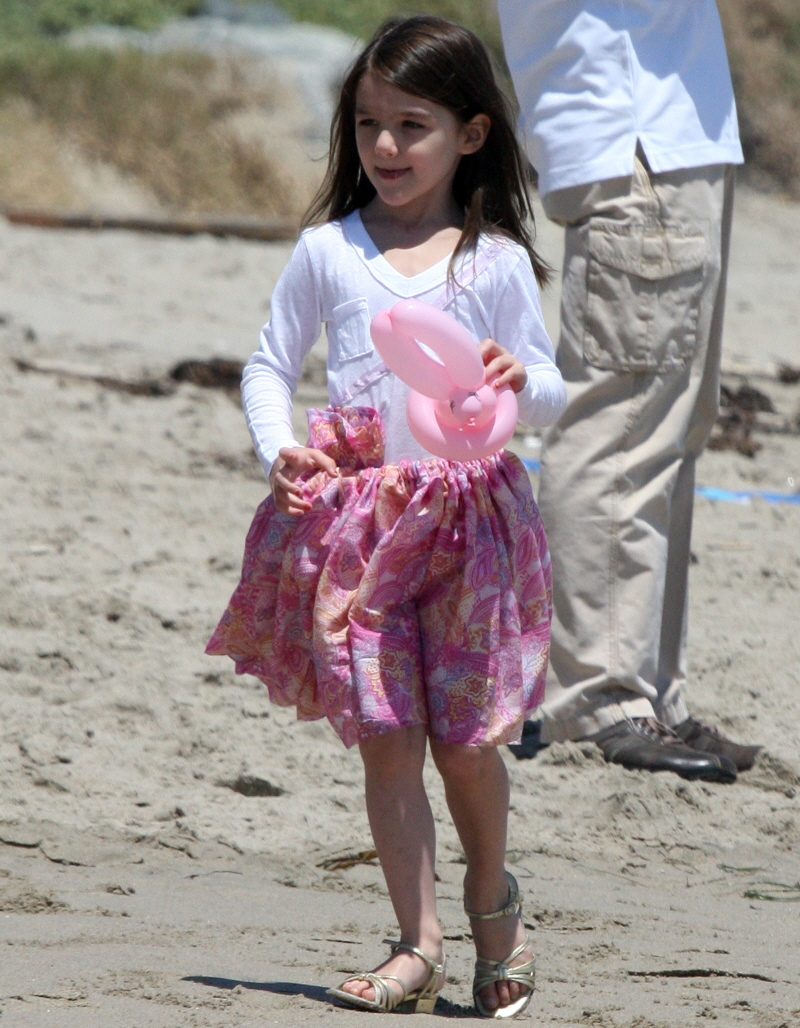 Photos courtesy of Fame & WENN.