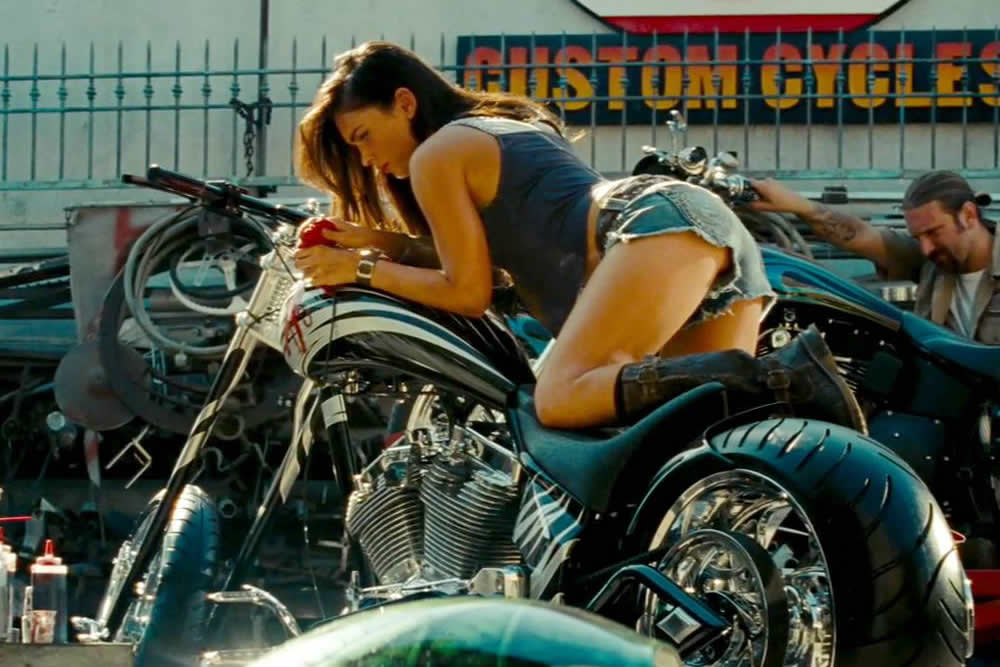 Since the females of the Transformers franchise are meant to be disposable in nature, it's sort of amazing that anyone is even bothering to compare Rosie Huntington-Whitely to her predecessor, Megan Fox. Still, it's pretty obvious that whereas Megan was willing to throw Michael Bay under the bus at any opportunity, Rosie is just dumber than a slab of freshly poured concrete. Last week, Kaiser called Rosie out for presenting herself as the next Angelina Jolie; and many of you responded to this interview by stating that, in comparison to Rosie, Megan Fox shall be sorely missed.
Well, Shia LeBeouf (and his banana) would like us all to know that Fox was anything but missed on the set of Transformers: Dark of the Moon. Although I'm not entirely sure if Shia meant to insult Fox to the degree that it ends up happening in this quote, so I'm going to leave this one wide open to your interpretation:
Huntington-Whiteley is equipped for Bay's brusque shooting style in a way that Fox (who in the media likened her director's on-set behavior to Napoleon and Hitler) was not, according to LaBeouf.

"Megan developed this Spice Girl strength, this woman-empowerment [stuff] that made her feel awkward about her involvement with Michael, who some people think is a very lascivious filmmaker, the way he films women," LaBeouf said. "Mike films women in a way that appeals to a 16-year-old sexuality. It's summer. It's Michael's style. And I think [Fox] never got comfortable with it. This is a girl who was taken from complete obscurity and placed in a sex-driven role in front of the whole world and told she was the sexiest woman in America. And she had a hard time accepting it. When Mike would ask her to do specific things, there was no time for fluffy talk. We're on the run. And the one thing Mike lacks is tact. There's no time for [LaBeouf assumes a gentle voice] 'I would like you to just arch your back 70 degrees.'"

Huntington-Whiteley, on the other hand, must have arched her back just right when Bay shot her in a Victoria's Secret ad in 2009, because months after Fox's trash-talking peaked, the director cut the actress' character, Mikaela Banes, from the third Transformers movie and replaced her with the newcomer.

"Rosie comes with this Victoria's Secret background, and she's comfortable with it, so she can get down with Mike's way of working and it makes the whole set vibe very different," LaBeouf said.
[From Hero Complex]
Wow. Shia certainly couldn't have been serious about "female empowerment" bit if there was a certain word ("sh-t," most likely) that the editors felt necessary to redact. Further, the Spice Girls analogy to feminism is a complete joke, so I'm pretty sure that Shia was saying that Fox saw herself as a hopeful but ultimately disastrous crusader for female rights or some [redacted]. Ultimately, Shia's probably being a bit too harsh for no reason, since Fox is already gone from the franchise and won't be back. Why pull her through the muck any longer?
Let this not be a statement that I feel sorry for Megan Fox because publicly badmouthing one's boss and expecting to keep your job is, well, a bit presumptuous to say the very least. Fox was wrong to behave that way, and if she had so many problems with working under the direction of Michael Bay, then she shouldn't have been working for him at all. Fox had already worked with Bay on the set of Bad Boys 2, so she knew what she was getting into. My feelings are that Fox really saw herself as placed upon such a lofty perch that she couldn't possibly face negative consequences for talking trash about her boss in front of the rest of the world. As she quickly learned, she wasn't indispensible but then again, virtually no one is irreplaceable in any job. Rosie seems much more willing to play Bay's game though, so she might be around for awhile.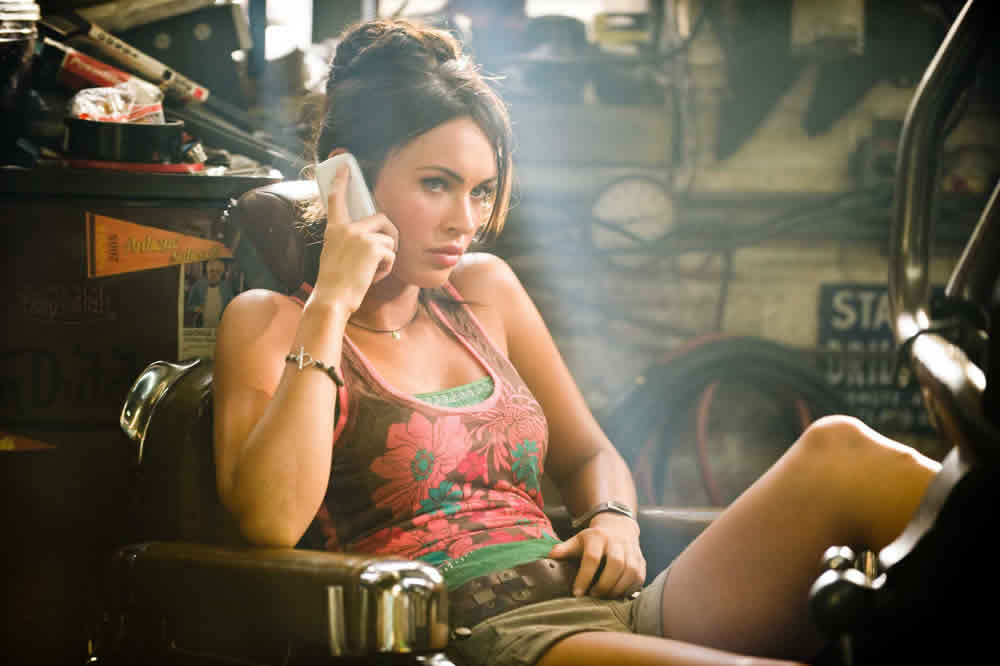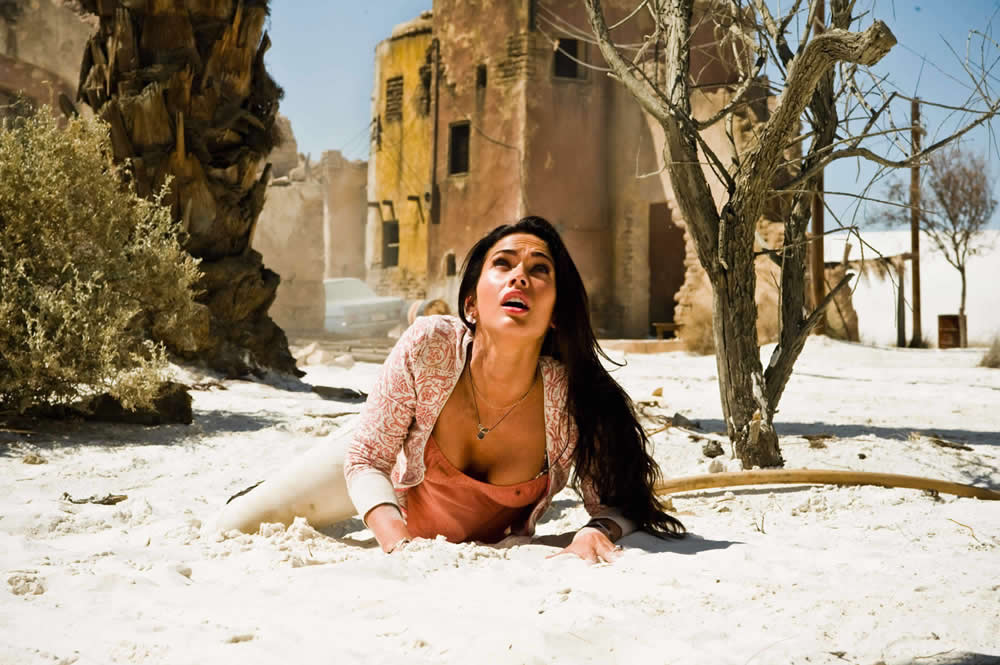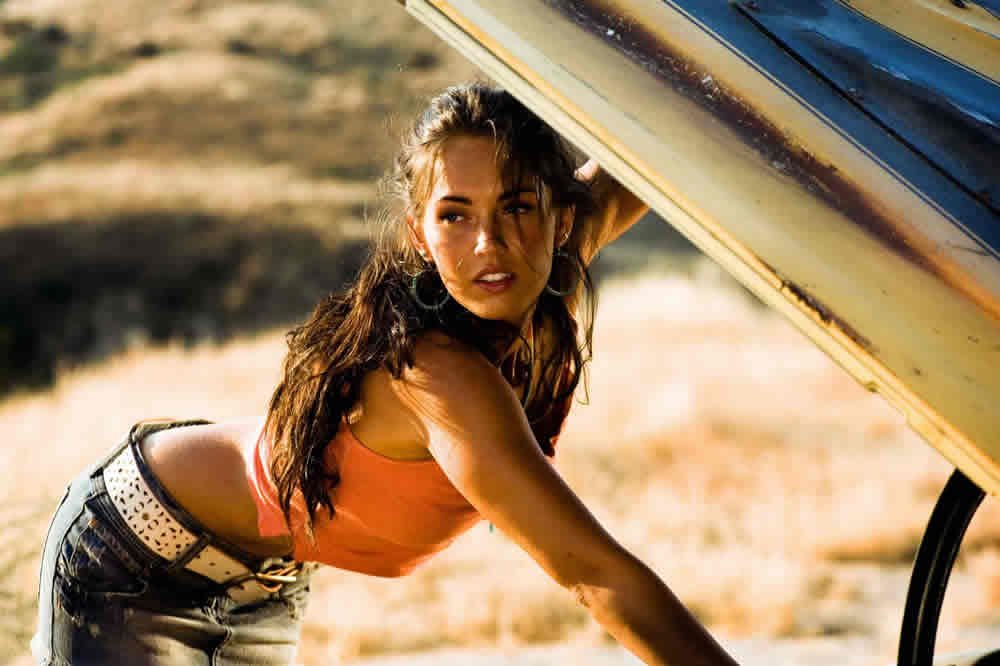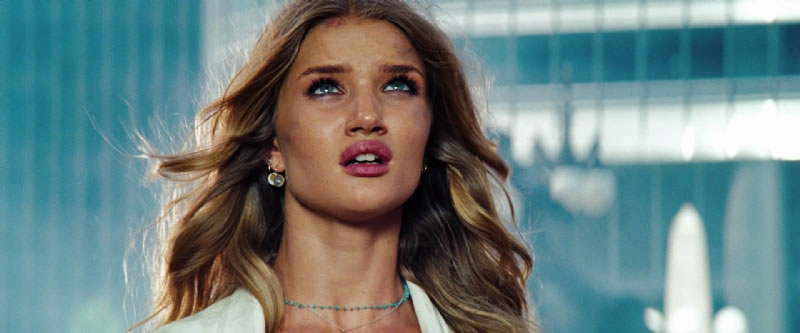 Movie stills courtesy of AllMoviePhoto