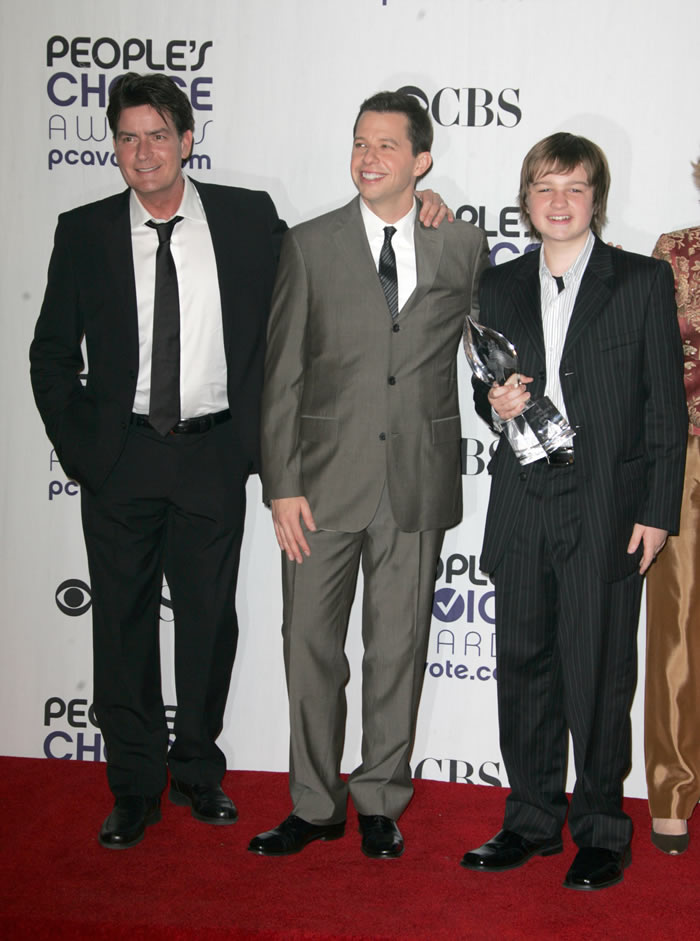 Last night, Jon Cryer appeared on "The Late Show with David Letterman" to discuss the obvious; that is, the impact of Charlie Sheen's torrid behavior and how it affected life for him as a cast member of "Two and a Half Men." Kaiser and I were discussing this, and she gives Cryer props for acting like an adult during the entire affair when his co-star clearly had no interest in doing so, and I will hand him a lot of credit for (publicly, at least) keeping his sense of humor about it all, as demonstrated by his admission of checking TMZ to see what Charlie was up to. At any rate, Cryer tells Letterman that he had no idea that Charlie would turn into such a live wire and spiral downhill at such a rapid rate.
Turns out Two and a Half Men's Jon Cryer didn't know his costar Charlie Sheen as well as he thought.

Speaking to David Letterman in a Wednesday interview about Sheen's wild outbursts and antics, Cryer says he had no idea Sheen would spiral out of control so quickly.

"It's as much a mystery to me as to everyone, I think," Cryer told Letterman of the behavior of his colleague, who was fired from Men March 7, weeks after a two-day bender landed him in the hospital and caused his series to halt production.

During the show's forced hiatus, Cryer, 46, says he watched Sheen's manic media interviews and was just as puzzled as the rest of Men's fans.

"My favorite moment was I got a text from someone, saying, 'Charlie Sheen just called Thomas Jefferson a p*ssy.' I said, 'I think things are getting out of hand,'" he told Letterman. "We didn't see where it was going. This has never happened before. It wasn't like, back in 1963, oh everyone remembers when Fred McMurray went bats*it and started talking about free mason ninjas and stuff. It was crazy! And Vivian Vance started urinating on the set of 'Here's Lucy.' So nobody was prepared for this."

Feeling slighted after being dumped from the show, Sheen, 45, took aim at Cryer, his costar for the past nine seasons. "Jon has not called me," a fired-up Sheen told E! News in March. "He's a turncoat, a traitor, a troll. Clearly he's a troll."

However, Cryer — who appears on the series as Alan Harper — harbors no ill will.

"I love him, he's a great friend," Cryer said of his costar. "None of us wanted to continue with the show if we felt like it was hurting him, and there was a point at which, we felt like, there's no control over him."
In a sense, it's hard to believe that Cryer wasn't aware of Sheen's previous reputation of hookers and blow, but I understand what he's saying about how the ordeal was rather unprecedented in terms of the semi-historical television experience. It also sounds like Cryer was as shell-shocked as the rest of us that Charlie refused to stop badmouthing Chuck Lorre and the network even when it was clear that the effects would be disastrous. Here's a video clip of that Letterman interview. Cryer is such a self-effacing guy that one cannot help but think he's adorable.
As a side, the below photo was captioned "Justin Timberlake" by one of our photo agencies. I've never thought about it before, but JT and Jon really do look pretty similar, don't they?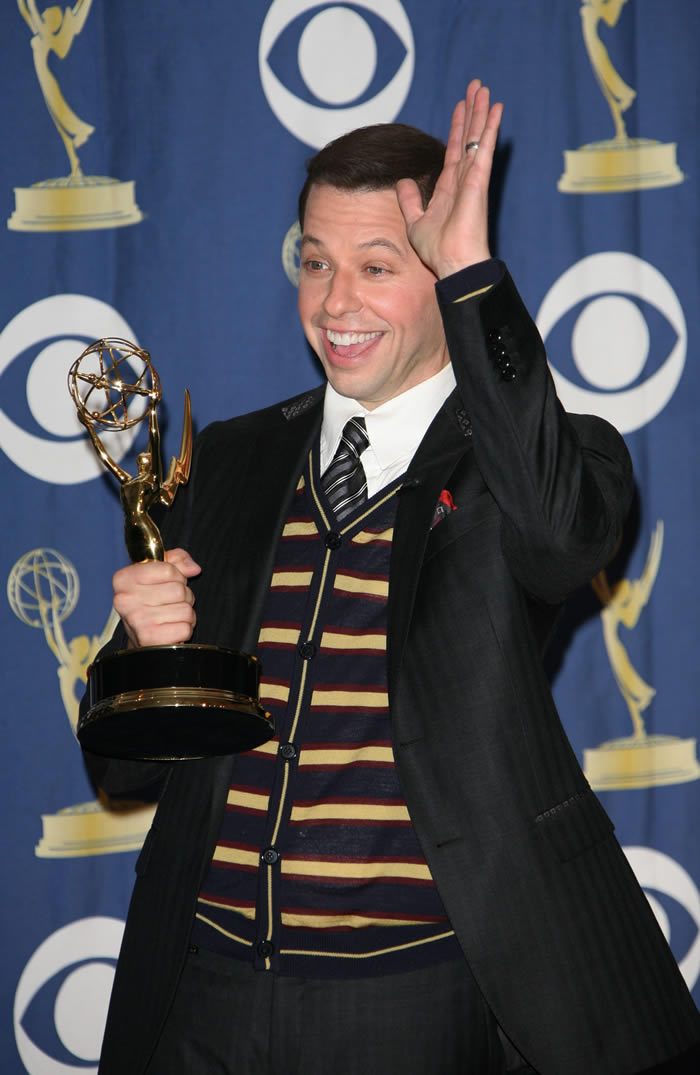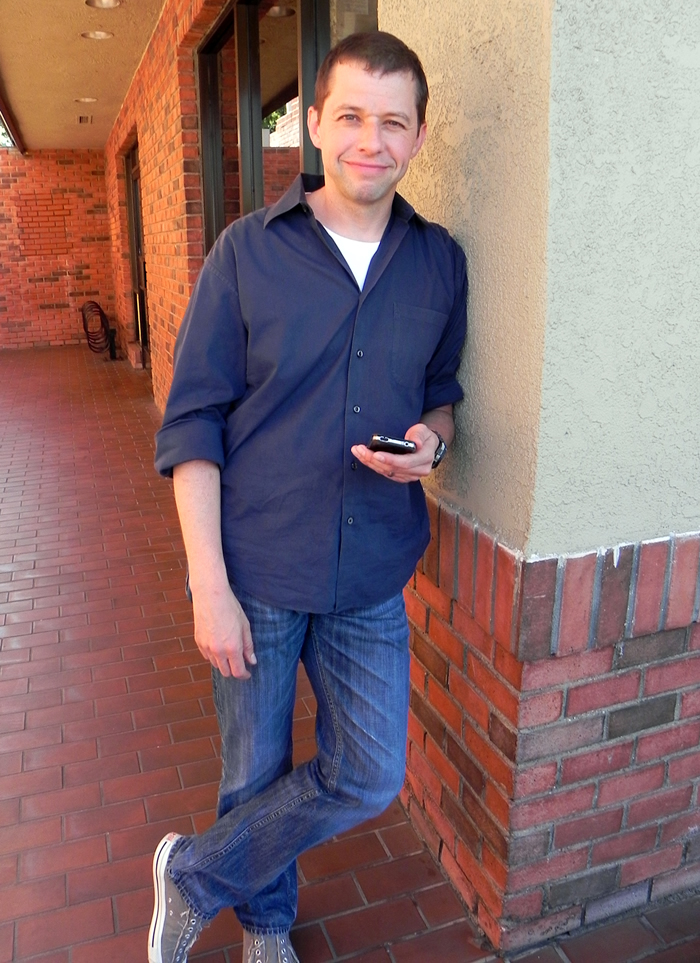 Photos courtesy of Fame Pictures