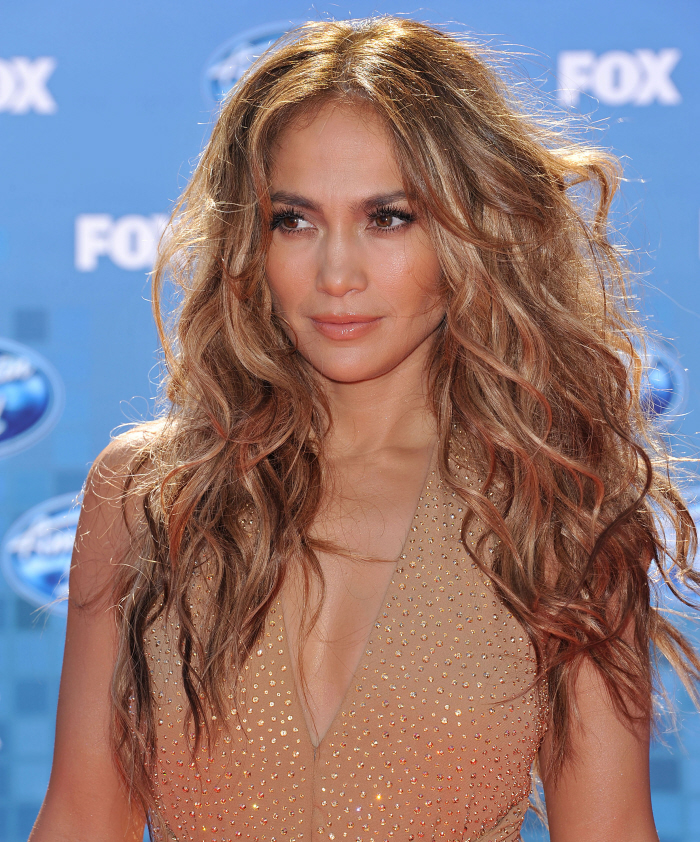 Jennifer Lopez's first husband, Ojani Noa, has an axe to grind. I'm not even sure what he's trying to achieve at this point, whether he's just a famewhore or he's out for money, or even if he's just a dude trying to reclaim some self-esteem. But I wish he would let some of stuff go. Over the past few weeks, I've been following (barely) the reports that Ojani got the go-ahead to release the "sex tape" he and Jennifer made when they were married. Note: some say it's not even sex, just some J.Lo nudity with no intercourse. Anyway, Jennifer and her lawyers have been blocking every effort of Ojani's, and yesterday it seems like a judge finally put an end to it:
Looks like J.Lo's privates are going to be kept private. A judge today put the kibosh on the release of the singer's "sex" tape, ordering Ojani Noa's business partner, Ed Meyer, to turn over the footage to the court so the juicy tapes can be locked in a safe deposit box at the City National Bank in Century City, Calif., and never see the light of day. The holder of the most-super-important key in all the world will be with Lopez's lawyer, Jay Lavely.

"The parties agree that all home video in Mr. Meyer's possession, custody and control will be delivered here today and placed in a sealed envelope," Lopez's attorney told the court today. Meyer turned over all the videos (not technically a "sex" tape, but rather nudity over more 27 hours' worth of footage) to be placed inside, and he tells E! he has no problem with handing them over.

"Now there is an evidentiary chain," he said. "Before they just wanted me to hand it over to Jay Lavely and he would just put it in a drawer. We went with a bank so people will be photographed coming in and out and there is no tampering."

Before being placed in the box, the tape will be made available for Lopez, her lawyers, Noa's gal-pal Claudia Vazquez (who's been the one hawking the video) and Meyer to view at Lavely's office. Lavely also played hardball today, announcing that he plans on having an expert determine whether or not copies of the footage had been made and if the video had been saved to a server somewhere in a "cloud" type program.

"We all know that out there on a G-mail cloud is some snippets," said Judge Ann Jones today.

The judge then placed Meyer under oath, saying there was a problem with leaked footage out there and ordered him to delete everything he had copied and saved. The security box ruling comes after Noa's claims that porn sites were engaged in a heated bidding war over the tape, wanting to pay big bucks for the footage of J.Lo in the flesh on her honeymoon with her first hubby. Lopez managed to halt the release this week when she was awarded a temporary restraining order by a Los Angeles County Superior Court Judge, which blocked the release. The footage had been sold by Noa to his girlfriend for the bargain basement price of just $1. Bidding was expected to reach into the millions. Not anymore.
[From E! News]
Well… good for Jennifer, I guess. But if you think that's going to be the end of it, you are sorely mistaken. Ojani wants to get this stuff out there, and I'm not even sure he cares about profiting from it at this point. Meanwhile, Ojani continues to give interviews about his time spent with Jennifer, and in a new interview, he details Jennifer's interest in Santeria. He's talked about this before, but he's getting really specific this time, and even claiming Jennifer participated in animal sacrifice:
Ojani Noa married Jennifer Lopez in February 1997, but Noa claims that J. Lo cheated on him with P. Diddy and Miami club owner Chris Paciello. Desperate to save their marriage, he visited the LA home of a Santeria guru with Jennifer, he says.

"At the end of the '90s, my black magic godmother – who is now Jennifer's spiritual leader – was protecting me, taking care of me, helping me and guiding me like a son," Noa said on the Spanish-language show "Frank Cairo: Sin Libreto."

"We participated together in sacrifices of chickens and hens, and in one occasion, I was present when they were cleansing Jennifer with the blood of a hen." The hen's blood was poured over Jennifer until she was covered in it, Noa said. Then she was bathed in "holy water" to wash away the blood, and herbs were passed over her body. "Meanwhile, the godmother was asking the gods to cleanse Jennifer and save our marriage," he said.

Noa claims he participated in the Santeria rituals and animal sacrifices only because Jennifer believed in them. Jennifer's parents come from Puerto Rico, where Santeria is commonly practiced, but Jennifer has strongly denied that she has taken part in anything involving Santeria.

Noa also claims the "godmother" used the bloody rituals to get money from Jennifer, and eventually turned J.Lo against him. Noa says: "I've realized that I was never in favor of the animal sacrifices, but I was present at the rituals Jennifer was doing to improve her career and her love life. Jennifer had a lot of faith in these animal sacrifices, cleansings, black magic and Santeria. But the godmother planned them so she could have financial security through Jennifer. Afterward, she eliminated me and then got Jennifer to start hating me."

In the past, Jennifer has reportedly been associated with Santeria rituals. In 2003, the Enquirer reported that a Santeria priestess conducted a cleansing ceremony for Jennifer after her wedding to actor Ben Affleck was canceled. Jennifer denied those reports as well.

In the end, Noa says: "A number of people have bad-mouthed me, but the truth is that Jennifer cheated on me with two guys… I stayed quiet for more than 10 years, but not the moment has come to tell the truth."
[From The Enquirer, print edition]
As I've said before, I tend to believe that Jennifer is into Santeria (some say "voodoo"). I don't know if these explicit claims are true, but if you asked me if I had problem believing that at one point in her life, Jennifer was covered in chicken blood and herbs, I would answer in the affirmative.
Also, Ojani better watch his ass. Jennifer has more to lose right now than she did a few years ago. She was already (allegedly) having him threatened and followed – what's next?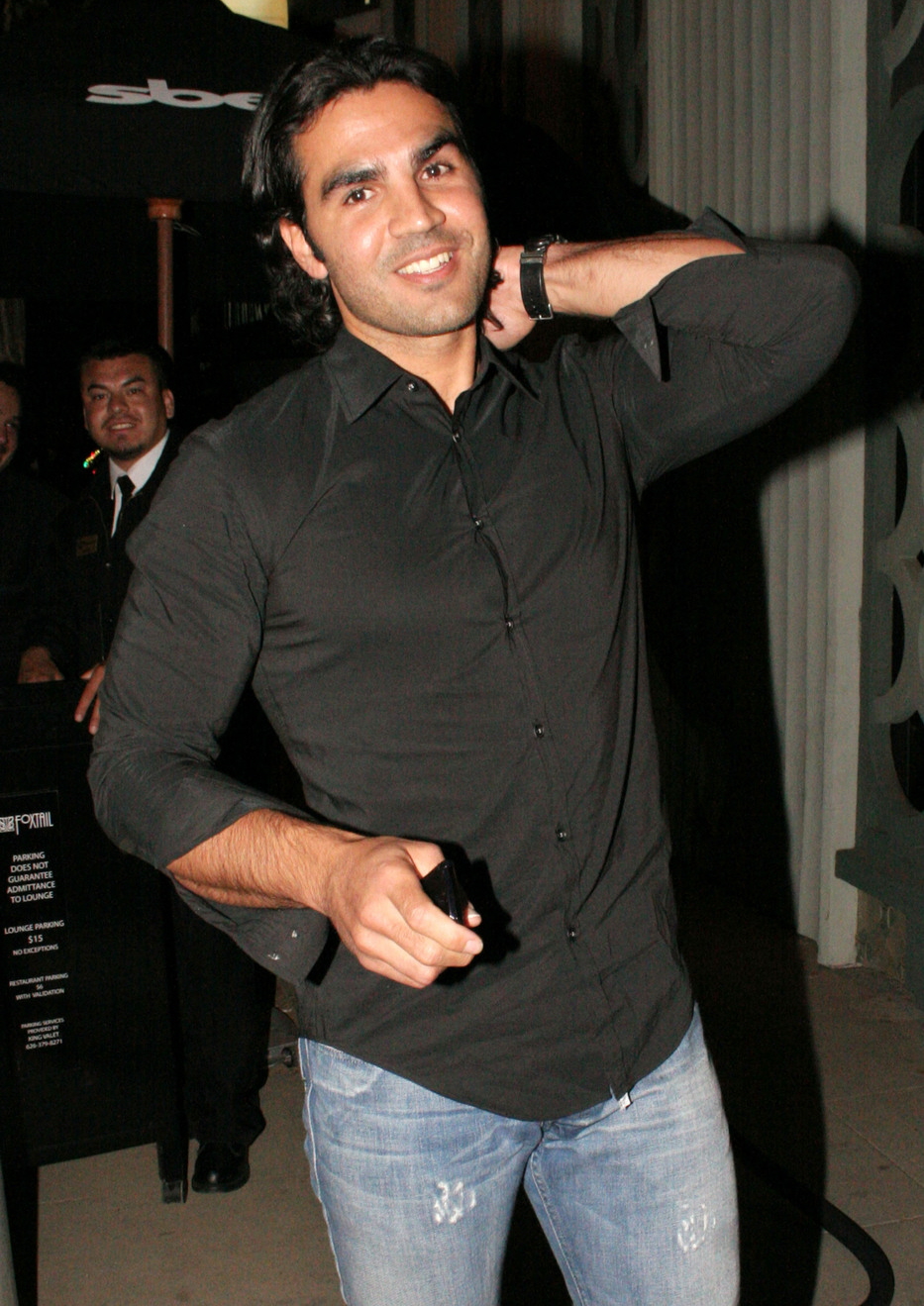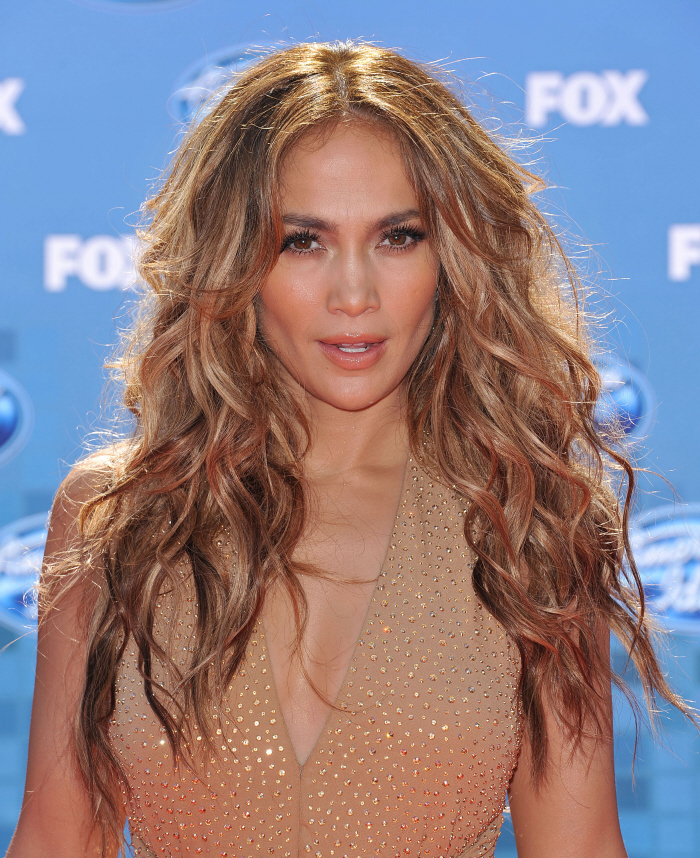 Photos courtesy of WENN & Pacific Coast News.