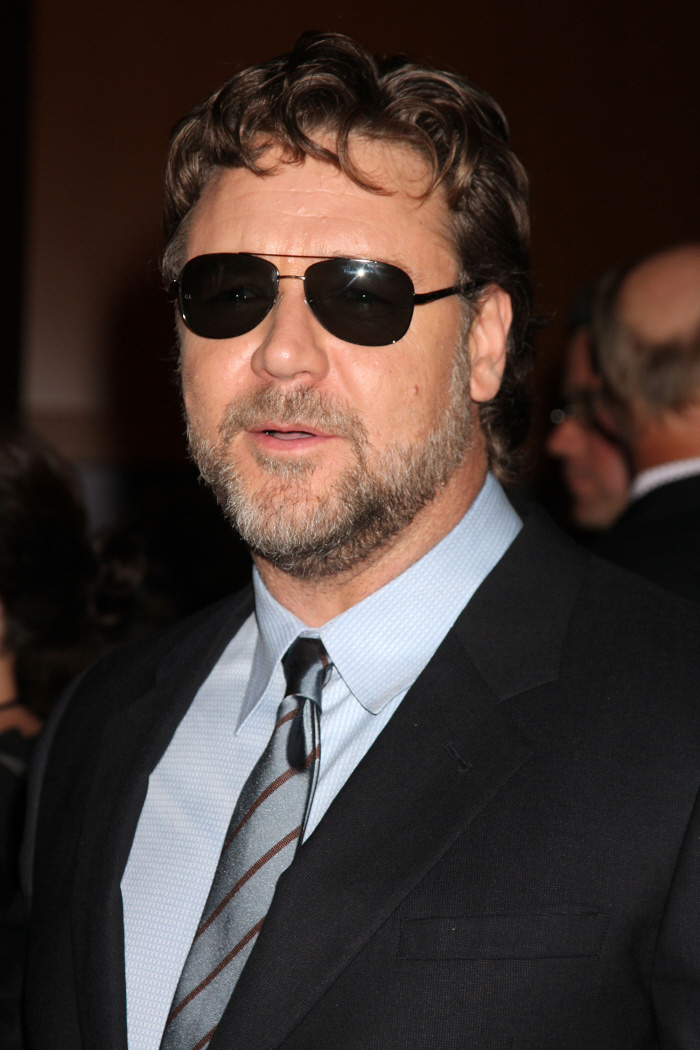 I always forget that Russell Crowe is on Twitter. I should really start following him, but this morning, Big Russ is cracking me up. Russell caused something of Twitter scandal by using his Twitter to stand up to Big Circumcision (it's a lobby, right?). Personally, I don't have a dog on this particular hunt – I can see both sides, both pro and anti-circumcision, and I don't have one particular preference in my personal experiences with dong. Russell, however, has very strong feelings. Maybe I'm just feeling warm towards Russ because he also took time out to support a woman's right to choose, or maybe I just like that he interspersed his anti-circumcision tweets with shout-outs for the Newfoundland Folk Festival. It's all really funny to me.
So… here are some of Russell's tweets, in descending chronological order. First, Russell retweeted this question: "@russellcrowe Speaking of, my son is due soon. Do you think I should get him circumstanced?" Here is what followed:
one last hint, Newfoundland folk festival

Circumcision is barbaric and stupid. Who are you to correct nature? Is it real that GOD requires a donation of foreskin? Babies are perfect

RT: @russellcrowe Interesting that female circumcision is widely considered barbaric, while male circumcision is so widely accepted.

RT: @russellcrowe: Word! It is time for men to stand up for mens' and boys' rights. Circumcision is barbaric and akin to genital mutilation.

many jewish friends, I love my Jewish friends, I love the apples and the honey and the funny little hats but stop cutting yr babies @eliroth

@RealChopperRead @chrismurphys @eliroth Well mate, you cut off your own ears and did yourself out of a Rayban endorsement

@catryan46 same as tattoo's/ plastic surgery;he is an adult and he "wants" it, then off u go,mothers were right 2 keep their babies intact

I will always stand for the perfection of babies, i will always believe in God, not man's interpretation of what God requires

Abortion should always be a woman's choice, there is no benefit to "forced" motherhood…you got it? don't like it then bye

anyway, Newfoundland folk festival, think about it

RT from Eli Roth: @russellcrowe You didn't seem to be complaining when I was recutting you this afternoon…

wasn't intending offense, certainly wasn't intending to provide fodder for lazy journalists. I can't appologize for my heartfelt belief
[From Russell Crowe's Twitter]
HE CALLED OUT ELI ROTH. Like Eli Roth is responsible, as a Jewish director and Twitter-follower, for circumcision. I don't know… I find this funny. He's entitled to his opinions, and it's all good. It's just a little humor in the morning. I need to start following Crowe's Twitter.
UPDATE: Big Russ has apologized. He says: "I have a deep and abiding love for all people of all nationalities. I'm very sorry that I have said things on here that have caused distress. My personal beliefs aside I realize that some will interpret this debate as me mocking the rituals and traditions of others. I am very sorry." BUT WHAT ABOUT THE NEWFOUNDLAND FOLK FESTIVAL?!!?!?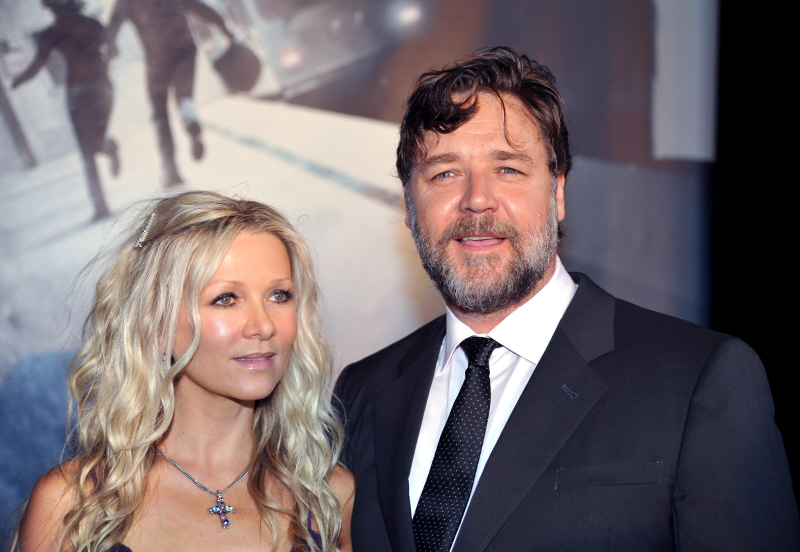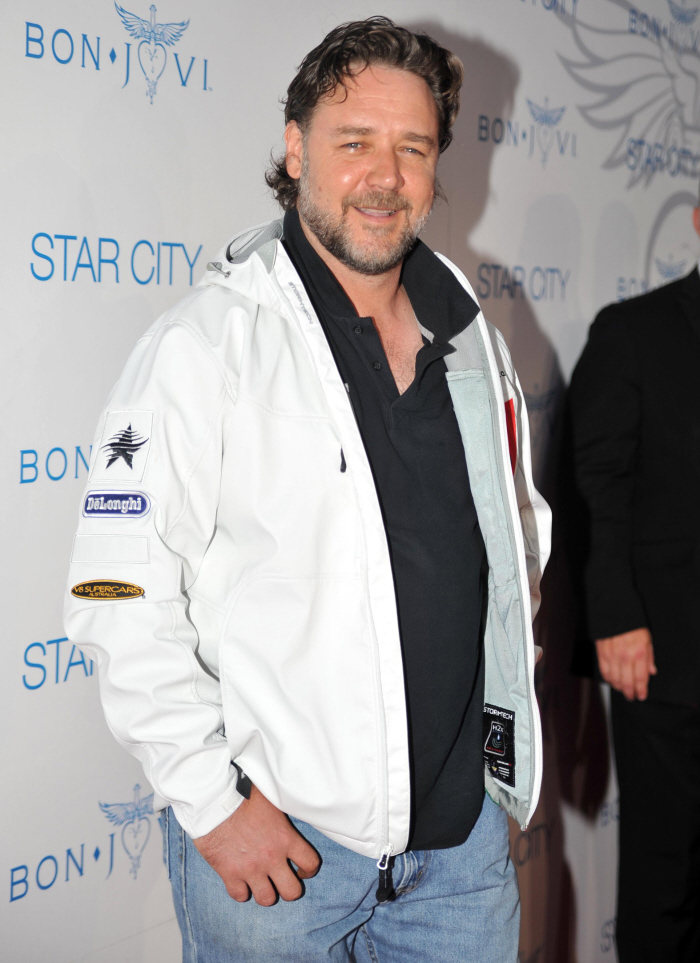 Photos courtesy of WENN.