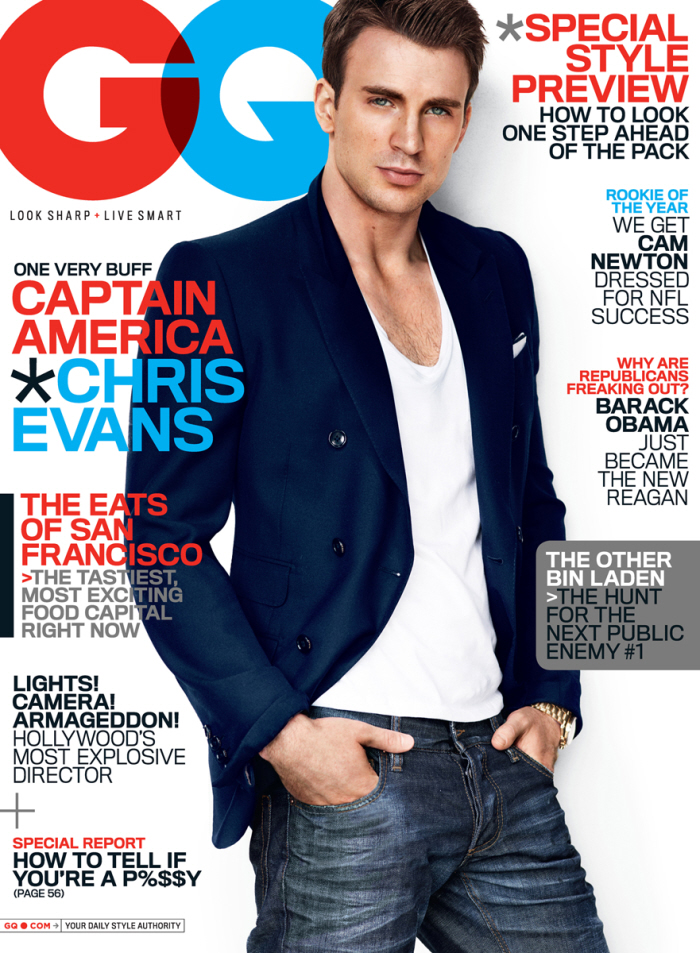 I know that some people just have a knee-jerk hatred of Chris Evans. I never had that reaction, but I understand how someone could. I have always had a knee-jerk hatred of John Mayer, Ryan Phillippe, and many others. For a while I actually, actively liked Chris, and thought he was hot. I don't feel that way about him currently, but I still have a soft spot for him. I think he gets unfairly painted with Chris PINE's douche brush. Pine is a d-bag – Evans never dated Audrina Patridge, and from what I know, Pine is just kind of a dude's dude. Anyway, Chris covers the July issue of GQ to promote the soon-to-be-released Captain America… as for the cover shot, it's an okay photo. I don't mind the chest hair, but you know my affection for skeevy men. He looks slightly douchey, but I'd still hit it, basically. Here are some highlights from the GQ interview (full piece here):
Chris Evans on getting over his initial reluctance to take on the role of Captain America:
"I said no a bunch, and every time I said no, I woke up the next morning so happy and content. I kept saying no; they kept coming back. And eventually I was like, 'You know what? This is your biggest fear—this is exactly what you have to do.' "

…on his character in Scott Pilgrim vs. the World:
"The character's supposed to be this horrible actor and a douchebag, and I get the job and so many people were like, 'You're perfect, you're gonna crush it!' " he continued with feigned anger. "I was like, So I got this role as an a–hole actor, and you guys think I nailed it? That I'm a natural and that nobody in town can do it better?"

…on how seeing sunsets are the "happiest" times in his life:
"The point is that when I see a sunset or a waterfall or something, for a split second it's so great, because for a little bit I'm out of my brain, and it's got nothing to do with me. I'm not trying to figure it out, you know what I mean? And I wonder if I can somehow find a way to maintain that mind stillness."
[From GQ]
I just skimmed the full article at GQ, and it's actually a really sweet, funny piece. GQ sent a single woman to interview Chris, and they were flirting with each other like it was a date. He comes across really nice and family-oriented (his mother is quoted extensively, and he introduces the reporter to his mom – you can tell he & his mom are tight, but not in a gross way). He also seems like a surprisingly good date, honestly. Sigh… I think I'm back to liking him.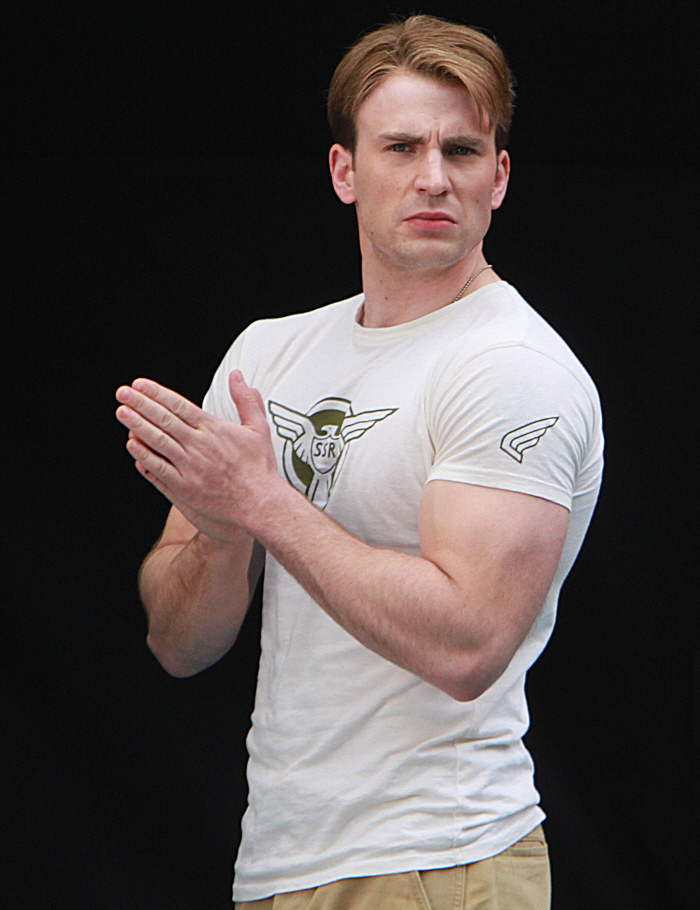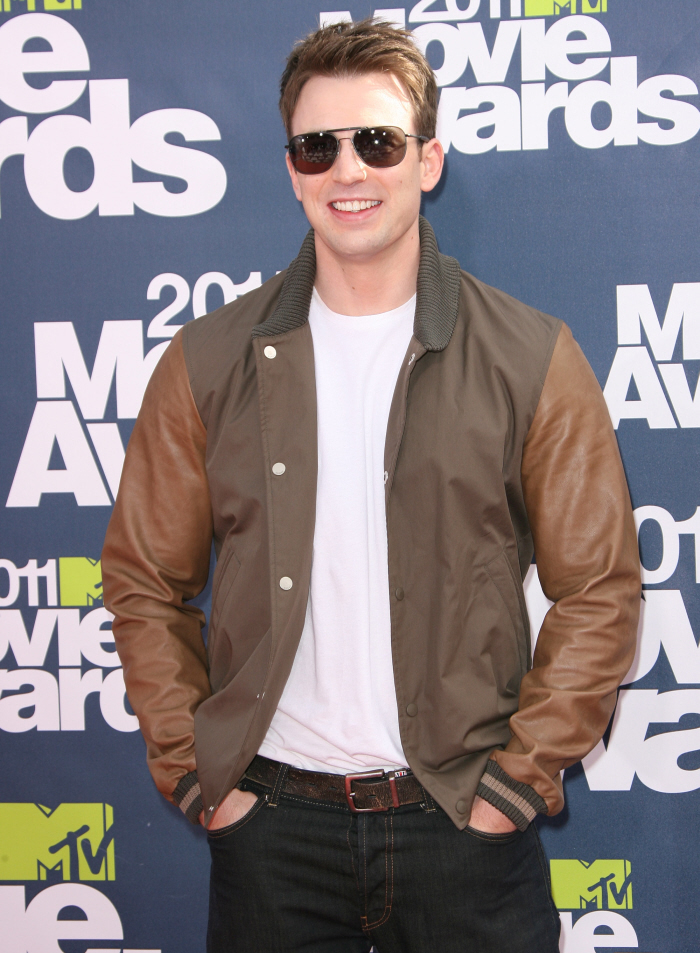 Cover courtesy of GQ, additional photos by WENN.