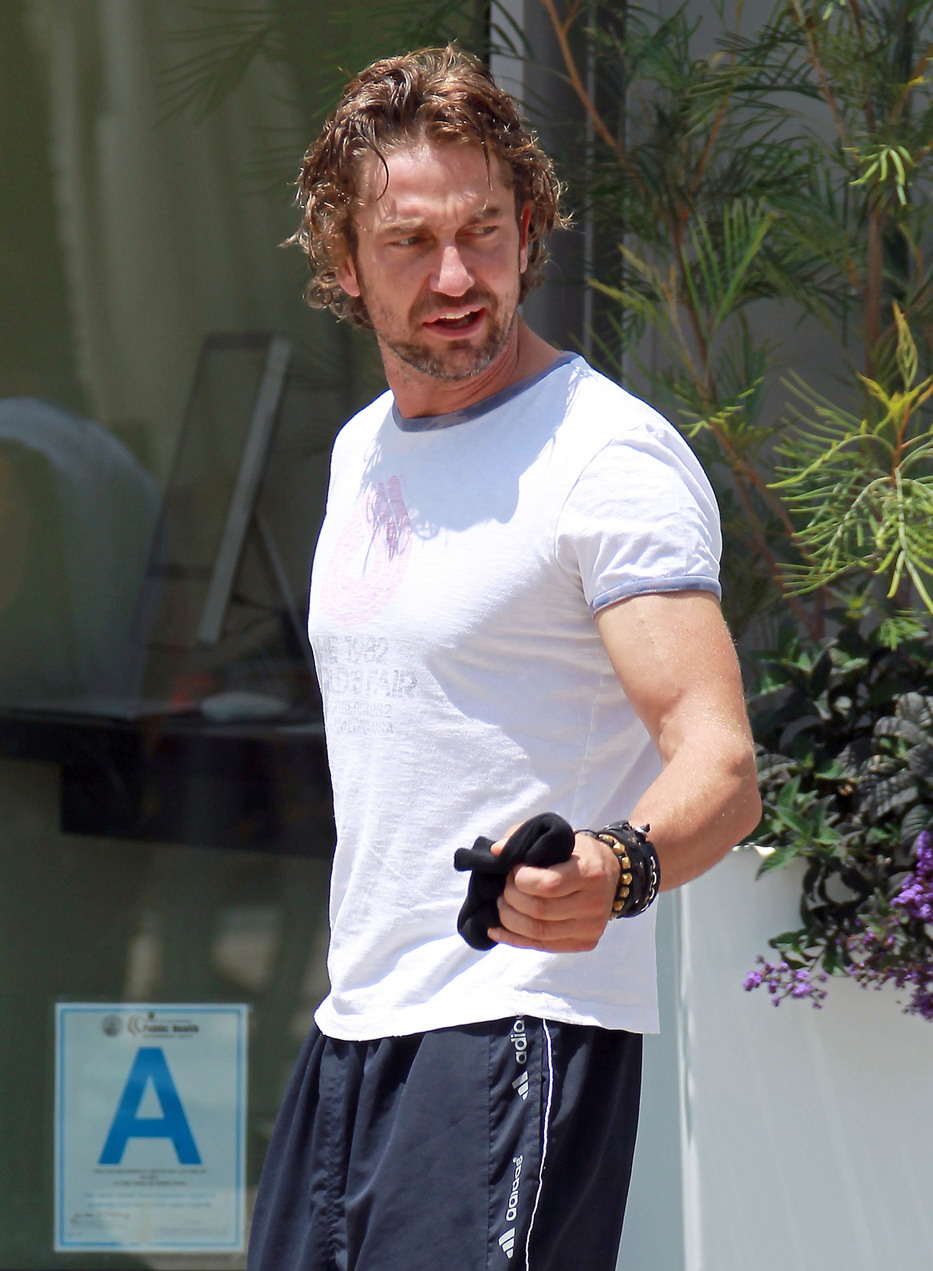 Last week, there were some reports in the NYC tabloids about Gerard Butler's stop by the CFDA Awards. As I predicted – before I even read any coverage of the Butler's behavior – Gerard was set on trolling for his extra girl(s). Just days before, he had taken Jessica Biel on a "ride" (on his motorcycle). Wanting to avoid looking tied down, Gerry went to a fashion event to troll for leggy fashion girls. What he got was Lady Gaga and Ashley Greene. According to the NYDN, "Gerard Butler seemed… interested in Gaga's performance. The actor arrived solo to the party and stood near the front of the crowd, singing along to parts of 'Poker Face.' But Butler wasn't alone all night. Another insider tells us the hot Scot… spent part of the evening 'chatting, flirting and laughing' with actress Ashley Greene, who clearly seemed amused by Butler." I was honestly hoping that Gerard would end up with Lady Gaga – they would make a surprisingly hot couple, IMO. Unfortunately, this week's Us Weekly has the scoop on both Gaga and Ashley Greene. Gaga is "totally back together" with Luc Carl. BOO! And Gerard totally took Ashley back to his jungle-themed loft:
Can one flirty night add up to a hot new pairing? When Ashley Greene arrived at NYC's Boom Boom Room in the wee hours of June 7, she made a beeline for Gerard Butler – and spent two hours under his spell.

"He had his hand on her shoulder and leaned into her," a source tells Us Weekly's Hot Stuff. "He really turned on the charm."

Indeed, Butler ordered a drink for Greene and made her laugh with his sing-along to Journey's "Don't Stop Believin'". He even put his hand on her butt!

And the night didn't end there. Jus before leaving at 3 am, he motioned Greene over with a finger curl; she grabbed her coat and joined him!
[From Us Weekly, print edition]
Just to be clear, Gerard got one of the Hollywood "hot girls" to go home with him by getting her a drink, talking to her, touching her butt and then at 3 am, crooking his finger for her to follow him. That's it. That's his seduction technique. The more I read about Gerard, the more I know – in my heart of hearts – that he was one sleazy, skeevy, trashy, trampy bastard. But he still gets the ladies, even if he has to exert himself by crooking his little finger, and these bitches still come running. Who am I kidding? I probably would too. I would feel dirty (and not in a good way) but I would totally get my coat and follow him if he crooked his finger at me. Reason #2048579 for Why I'm Not Married: I will do horrible, self-loathing things to bone sketchy men. Pray for me.
PS… I still don't get why Ashley Greene is a thing. Why do dudes think she's so hot? She's like Lauren Conrad or something – boringly pretty, a non-event.
PPS… the photos of Gerard in the white t-shirt are new. He was working out in LA. He looks good! He's keeping the weight off, and his hair is gorgeous these days. Still dirty and skeezy, but you know. At least his moobs aren't in full effect.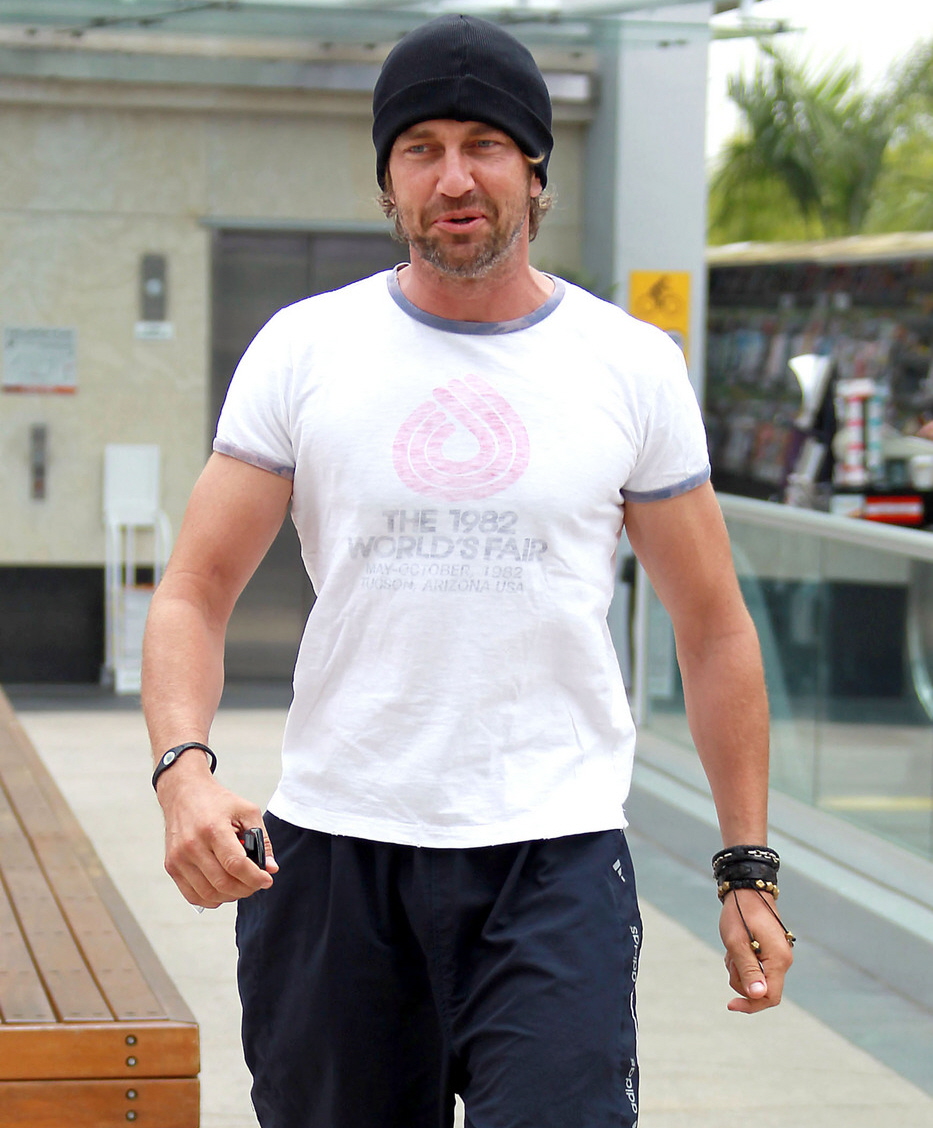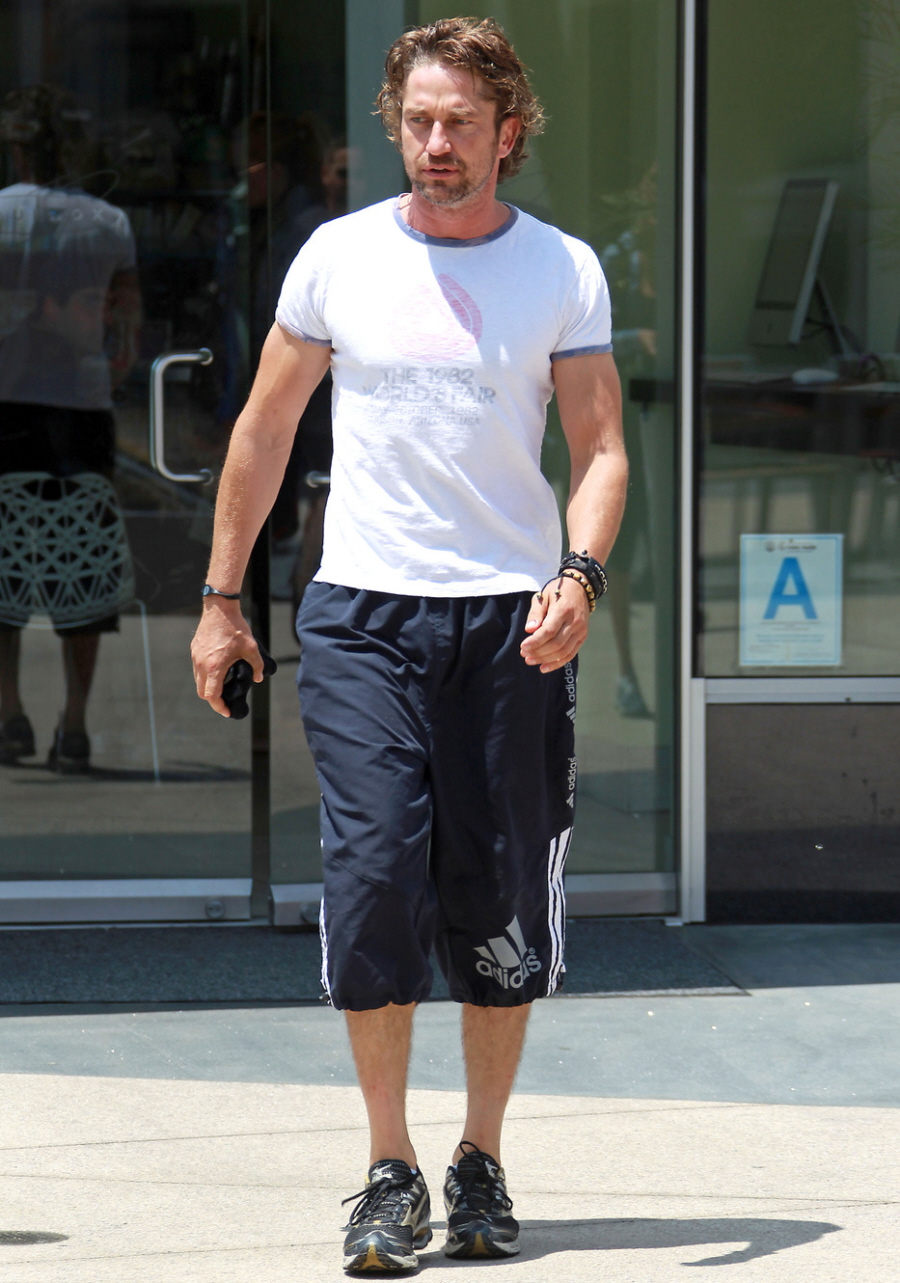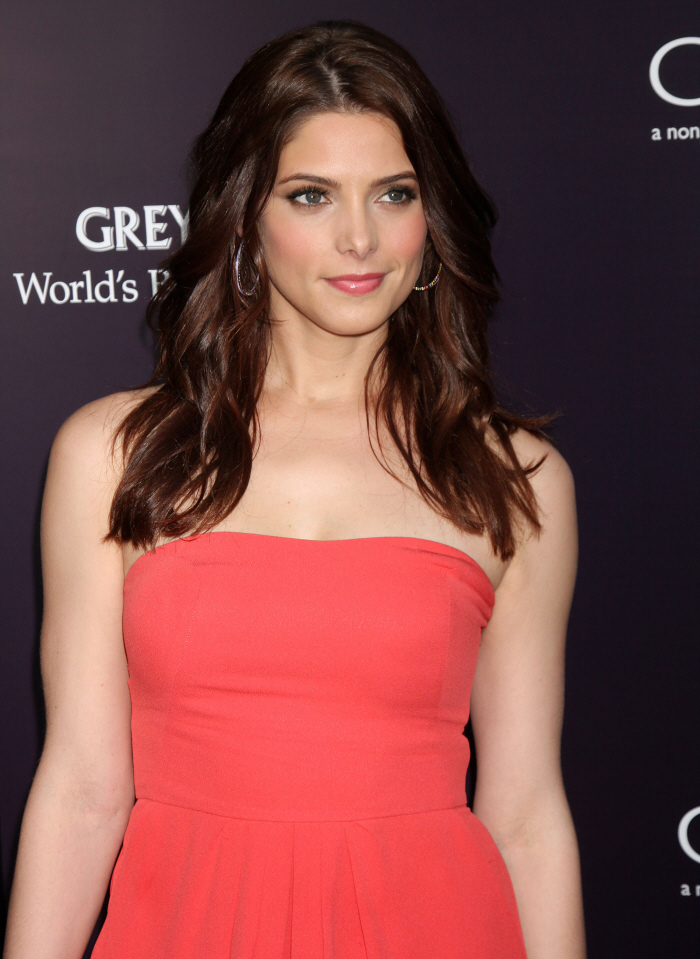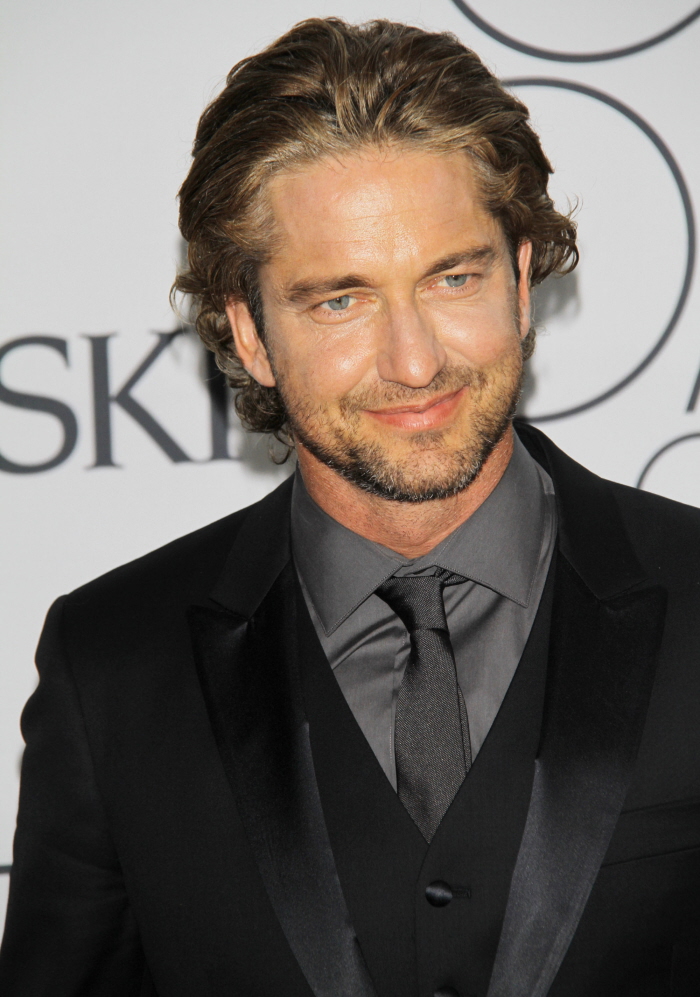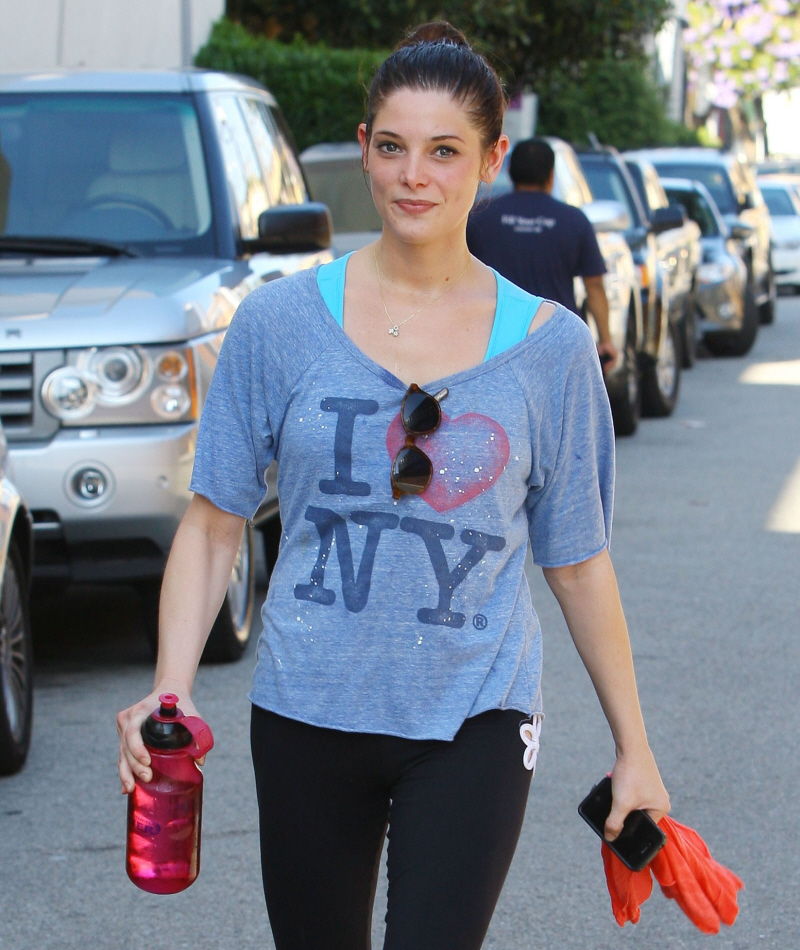 Photos courtesy of Fame & WENN.