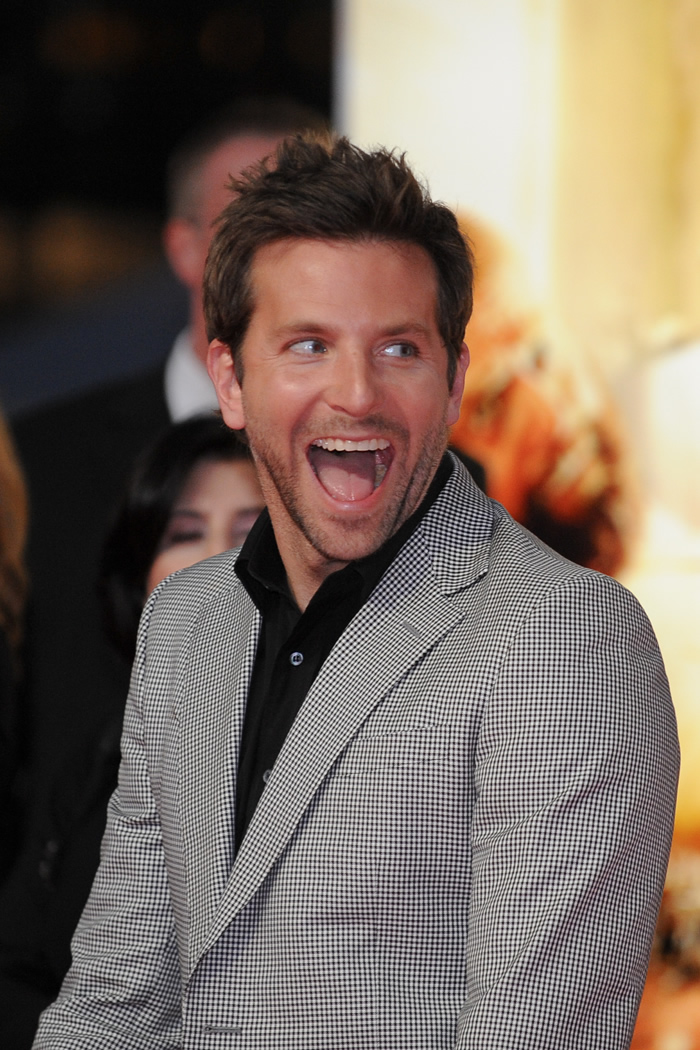 Poor Bradley Cooper. It's not even as if I'm a fan of the guy, but I do feel bad that he can barely even speak to a woman (or a man) without rumors flying as a result. This week's edition of Star points towards Cooper's (nonexistent) reputation as a player — he dated Renee Zellweger and dissed Jennifer Aniston, the latter of which includes much of the male population of greater Los Angeles — as evidence that he's the kind of guy to steal another man's woman. In this case, the girl just happens to be Zoe Saldana:
In his upcoming movie, The Words, Bradley Cooper plays a writer who pays a heavy price after stealing another man's work. Now it seems that the legendary Lothario could be trying to cast his spell on another man's woman — his costar Zoe Saldana!

The Hangover hunk Bradley, 36, and Avatar beauty Zoe, 33, seemed to be getting very up close and personal as they took a pre-soot morning walk on June 7 in Montreal, where they've been filming their movie. At one point, the actors — who share deep kisses in the flick — shared a romantic hug before engaging when they spotted photographers taking their picture.

Bradley is so not Zoe's type," a friend tells Star, but there's no denyin he has a way with women. What a dog!"

Adding to the intrigue is the fact that Zoe is engaged to her boyfriend of 10 years, businessman Keith Britton, 34 — and the pair were photographed looking "miserable" together, says the friend, on May 17 at the Cannes Film Festival. A rep for Zoe tells Star she and Keith weren't miserable, they were just "exhausted after a long, working boat ride" with the press at Cannes, and adds, "Zoe and Keith are very, very much and love."

But the friend says, "You could certainly make the case that they looked unhappy at Cannes, whatever the reason. I've never seen them look that bad together. And I can see where the timing of Zoe and Bradley getting close while spending time together just a few weeks later would raise some eyebrows, especially given Bradley's history."
[From Star, print edition, June 27, 2011 ]
Legendary lothario? I certainly wouldn't go that far, given that Cooper recently got out of a relatively long-term relationship with Renee Zellweger and hasn't been (truthfully) involved to anyone since that time. If anything, Cooper seems to be the very opposite of lothario and quite aware that he's often "linked" to anyone that either happens to be a co-star or just simply standing next to him at a party or on the street. In fact, that jilted Esquire journalist made explicit mention that Cooper had carried all of their grocery bags but also took great pains to avoid walking next to her just so that she herself didn't end up as part of a tabloid spectacle. Come to think of it, that might have been part of the reason for the journalist's attitude problem in that article.
So is Bradley Cooper making motions to get Zoe Saldana in bed? Probably not, but he sure does make a convenient target despite all of his efforts to avoid such a mess.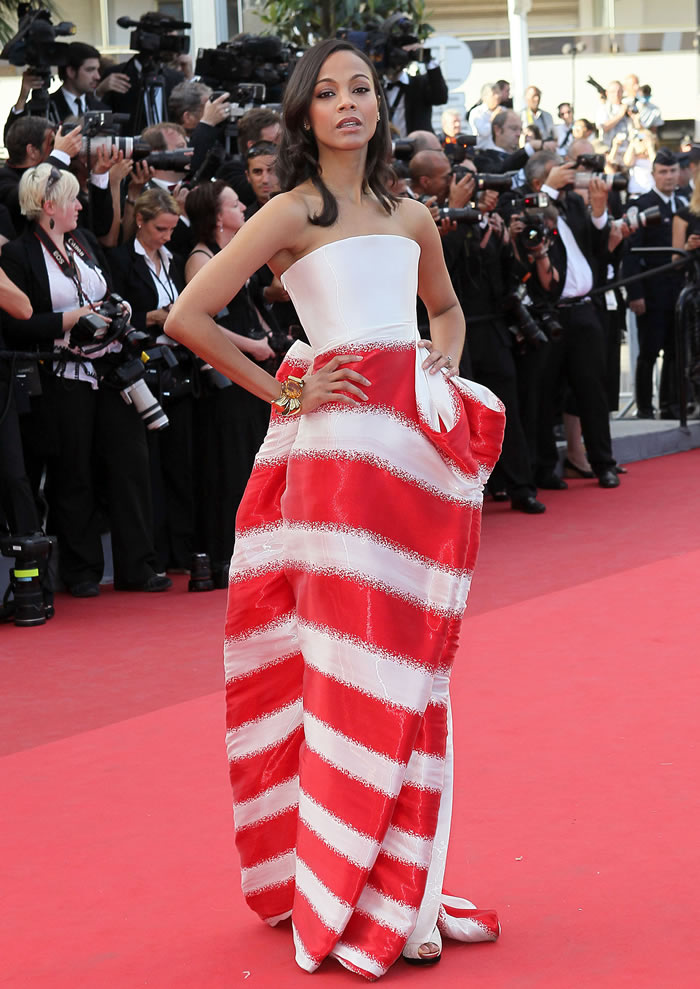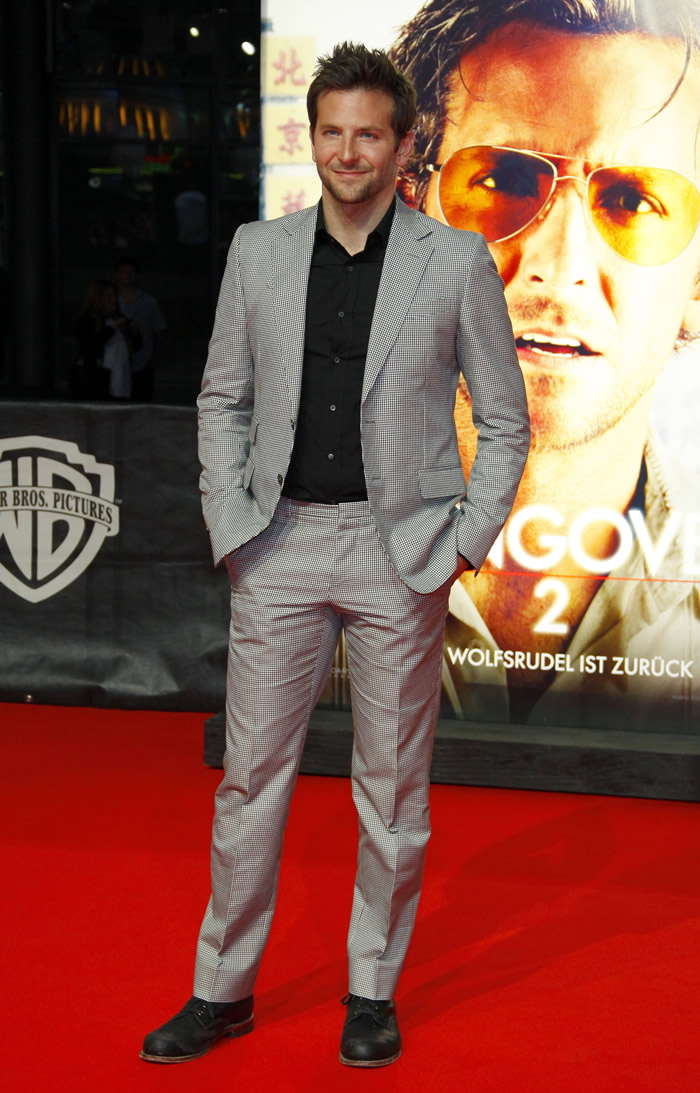 Photos of Saldana at Cannes courtesy of Fame; photos of Cooper at the German premiere of The Hangover from WENN