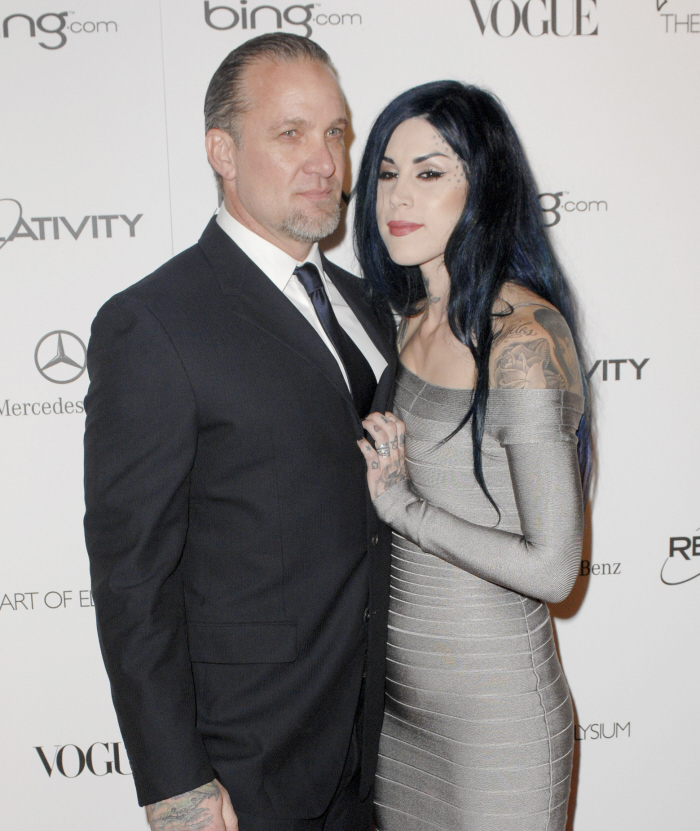 It's not quite instant karma, but it's as close as we're ever going to get with Jesse James. Life & Style reports that Jesse has been telling friends that he and Kat Von D have split. The terminology is odd though – Life & Style describes it as "putting a pause on their relationship" and how the "wedding is on hold." Is this a real breakup, or are they just fighting over whether to serve hot dergs at the weddin'?
Almost five months after announcing their engagement, Jesse James and Kat Von D have decided to put a pause on their relationship. Life & Style can exclusively reveal that Jesse has confirmed the split to friends.

"That's what he's telling pals," an insider tells Life & Style. "He says there's too much drama for him."

Recently, the two have been taking to Twitter to air out their frustrations, and many believe their tweets have been directed at each other.

"I guess I was trying to take too much from the world. Funny how things go from amazing to s–t in the blink of an eye," Jesse tweeted on June 5.

"I have no regrets," Kat tweeted the same day. The duo were last spotted together side by side at Jesse's book-signing event in LA on May 14.

The couple began dating in August 2010, less than two months after Jesse and Sandra Bullock divorced amid stories of his infidelities during their marriage.

"2010 was actually the best year of my life because I fell in love with my best friend," Jesse once said about Kat. "An amazing woman who stood behind me when the world turned their backs."
[From Life & Style]
The tweets do seem to indicate that something is up. I wouldn't be surprised – I mean, who would? Even Jesus is throwing up his hands, like "Seriously, these two aren't going to make it in the long haul."
Should we feel bad? Eh. Whatever. After Jesse's "My life is so great" publicity tour for his book, plus the actual hideousness of the book, I don't think anyone feels sorry for him. As for Kat – well, I'm pretty sure she's crazy anyway. JUSTICE!
UPDATE: Jesse just tweeted this a short time ago: "I like that all the piece of S–t tabloids are now following me on Twitter. I'm pretty sure it's just so I can tell them to Lick My Balls." So… I guess that's an official denial of the split? Too bad. Oh, and by the way, Jesse. Those POS tabloids were the ones buying all your mistresses' tell-alls. They'll do it again, too.
Update by Celebitchy Oh and People reports that Jesse and Kat are planning a summer wedding. I'm so glad this is playing out like this. I'd rather they marry and be miserable than call it off while they have a chance. This is going to get good.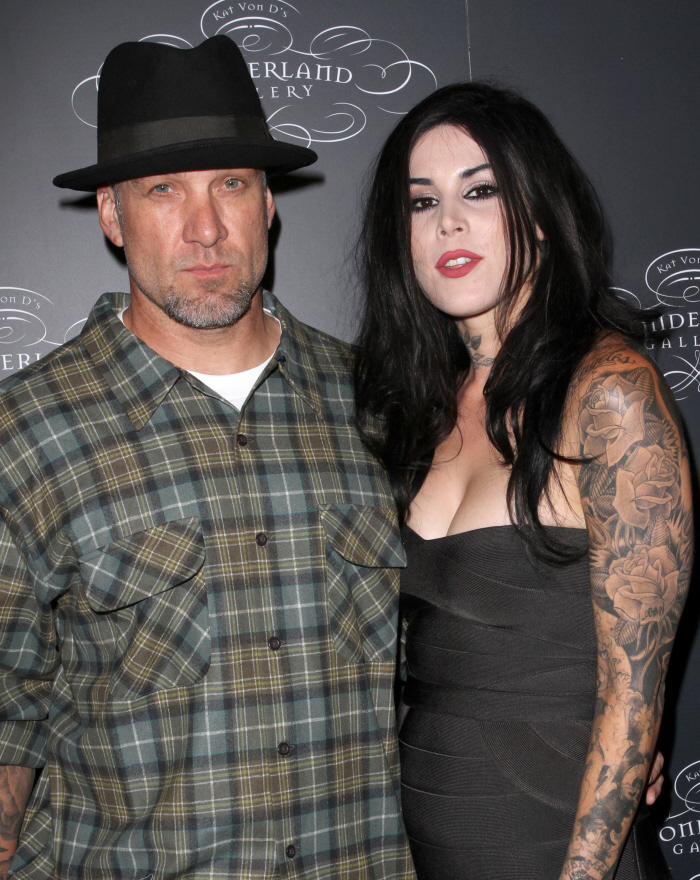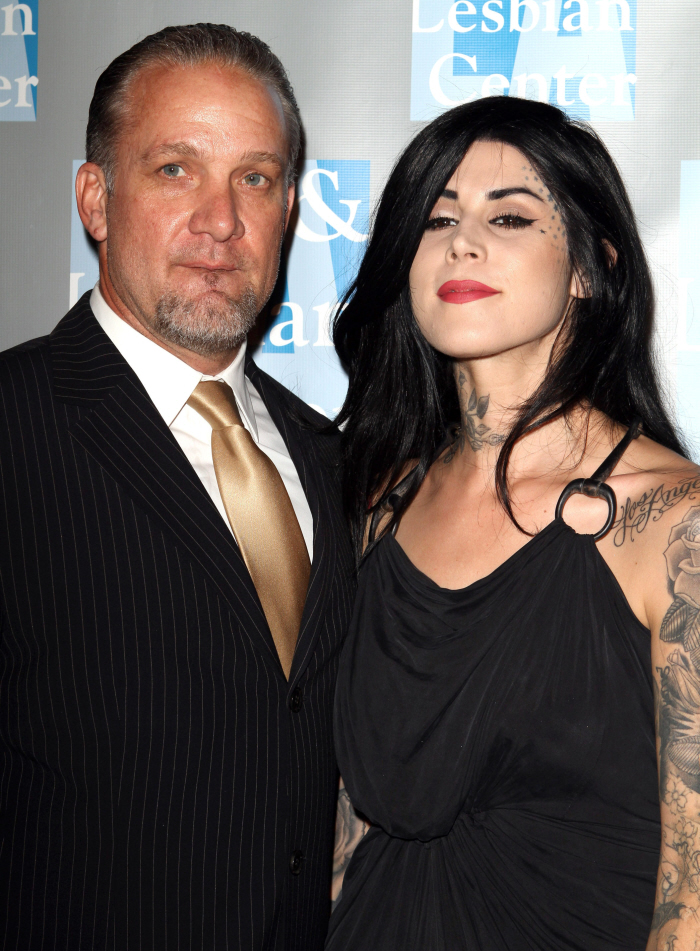 Photos courtesy of WENN.