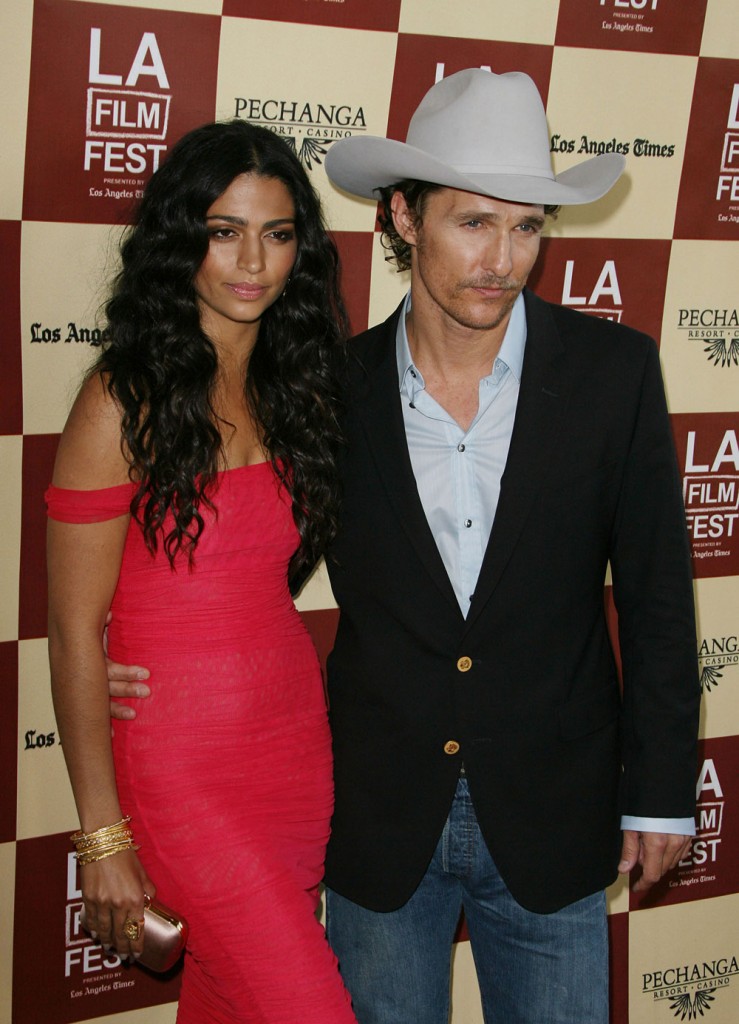 I can't help it, I have a thing for Matthew McConaughey and his T-Rex arms and body odor masked by heavy cologne. That's probably why his Brazilian baby-mama bugs me, I'm gel-ous, but I have to admit they look like two peas in a pod here. Look at how they're slouched over, heavy-lidded, looking at the press line like they'd rather be anywhere else. Then when Matt straightens up and looks a little defiant, she does too – they're sympatico.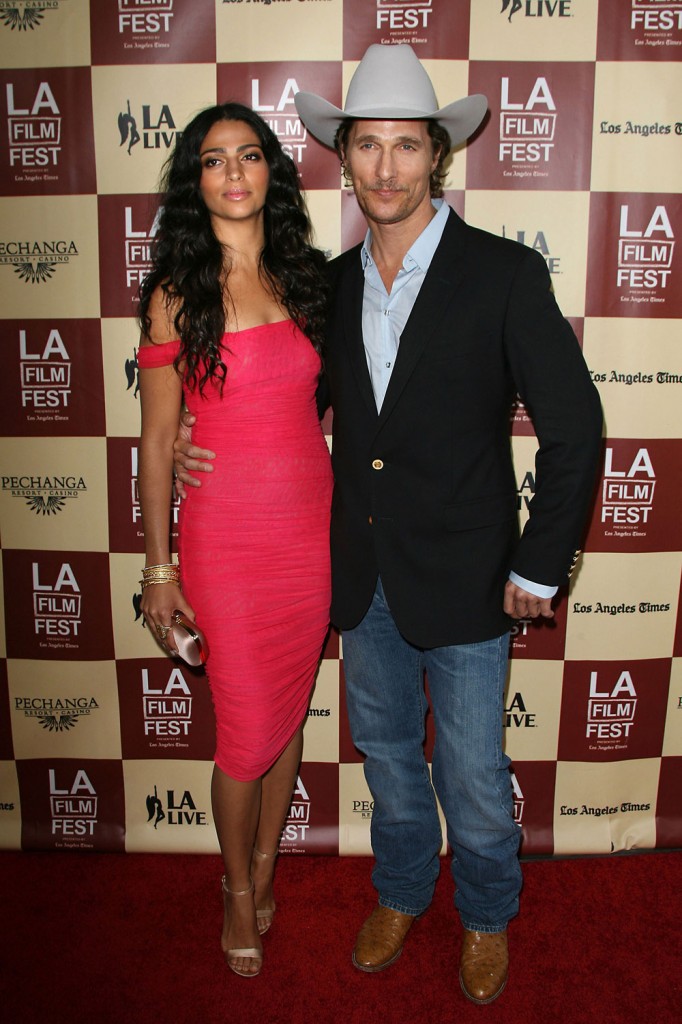 This really endears them to me, that and Matt's new thin 70s porn mustache. That scraggly thing over his lip is not hot, so it kind of releases all my pent up feelings of competition with a woman who is younger and hotter than I am. It's ok, she's in tune with Matt and his facial hair. They're raising two adorable kids together and they probably spend their time exercising outdoors, getting stoned and looking through fabric swatches for various projects in their mansion. Their job consists of looking good and showing up to stuff, and they find it mildly annoying despite how well they fit the bill.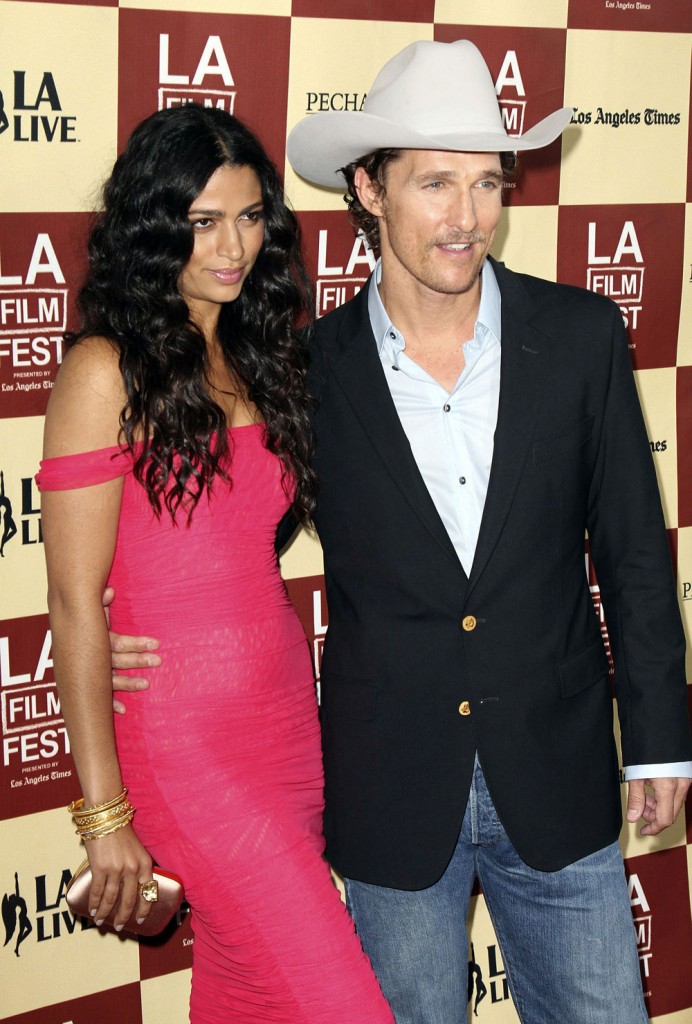 Matt and Camila were at the LA film festival last night at the premiere of Bernie, a Linklater film starring McConaughey, Jack Black and Shirley MacLaine. Jack and Shirley were both there, and so was True Blood's Carrie Preston (she's not in it as far as I can find, I just love her), and also John Lithgow (he's also not listed as in it, but he might be). The movie is about a mortician who kills a local widow and tries to make it seem like she's alive. I sounds like Weekend at Bernies, but it's probably much more interesting considering that it's written and directed by Linklater. Is this the first project he's done with McConaughey since Dazed and Confused… no there was 1998's Newton Boys, which I haven't seen yet.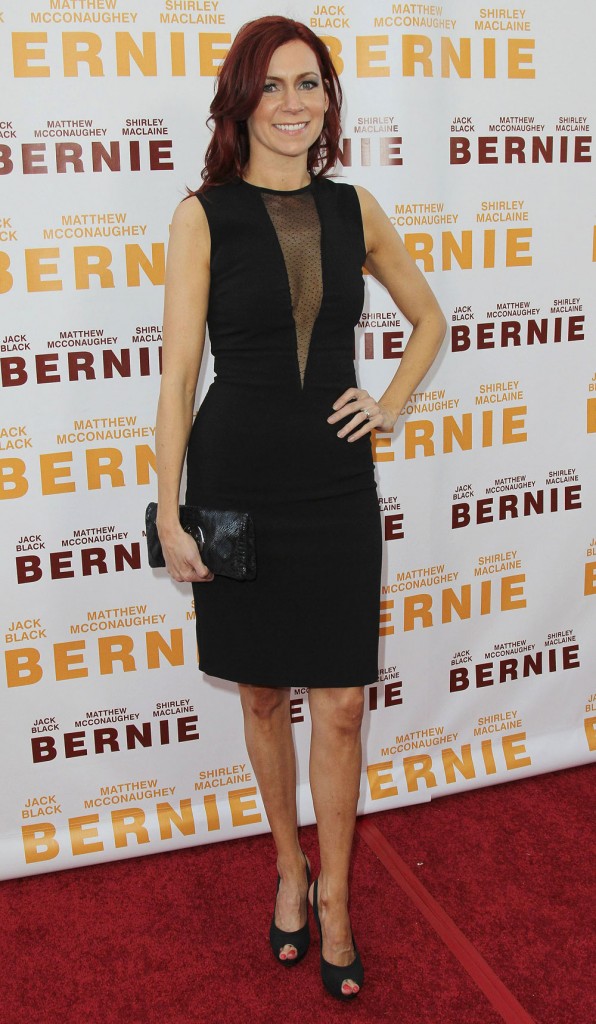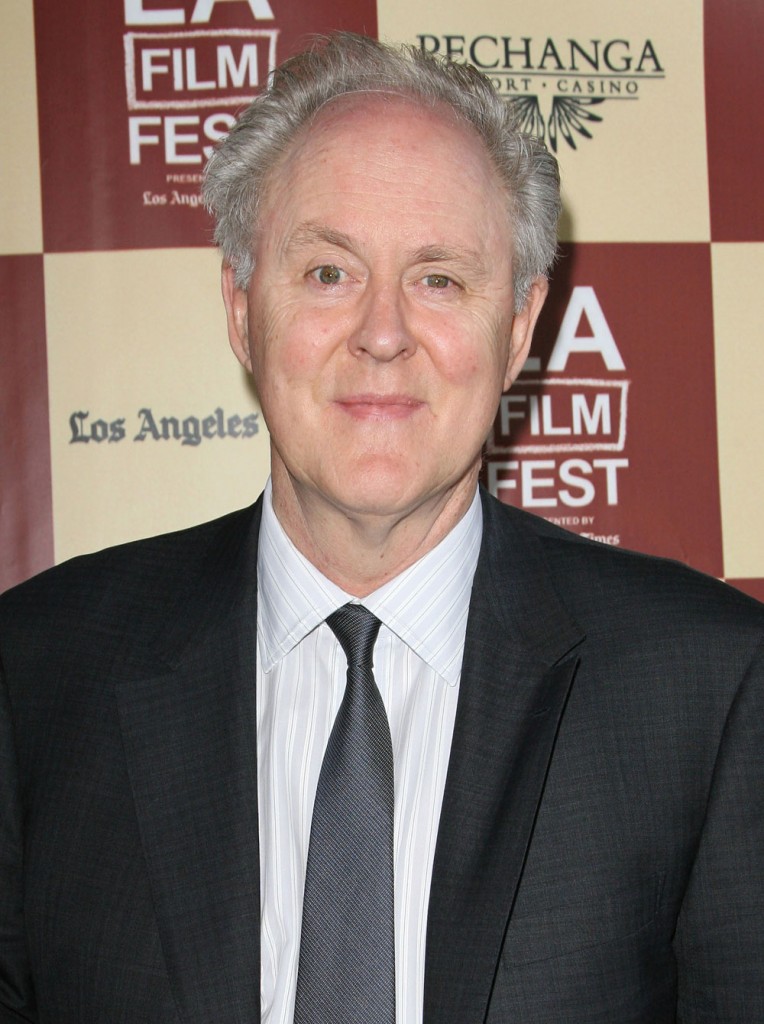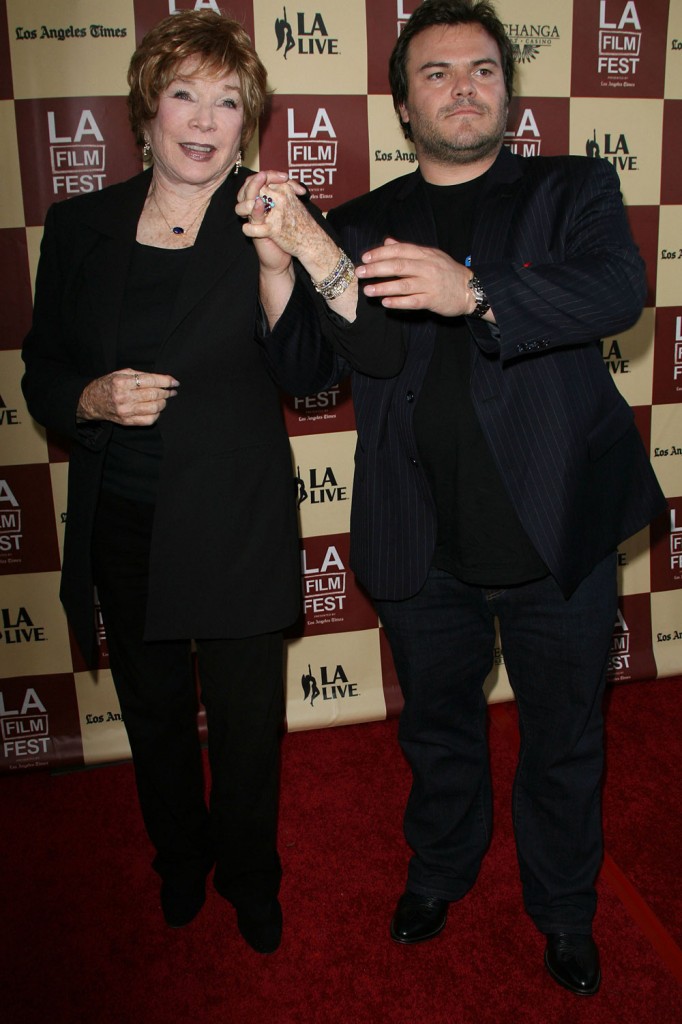 So did he grow that mustache for a role? I hope so, but I guess in the scheme of things it doesn't matter. He's also wearing those light brown boots, so that's really a double whammy.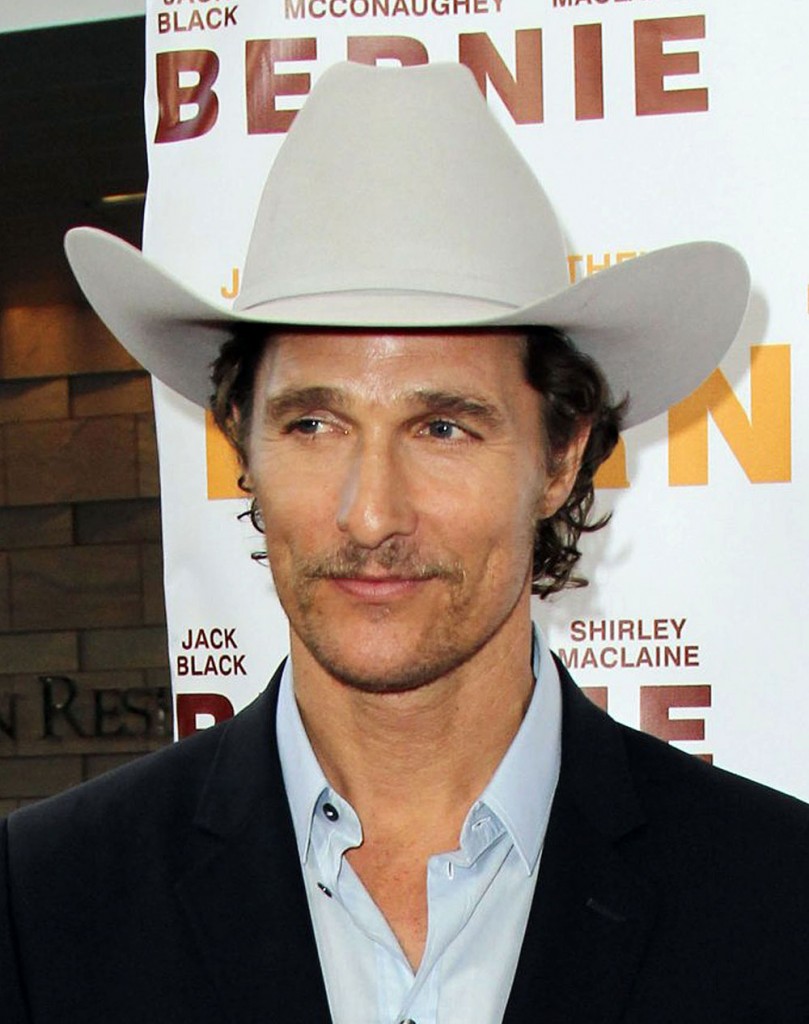 I love this picture.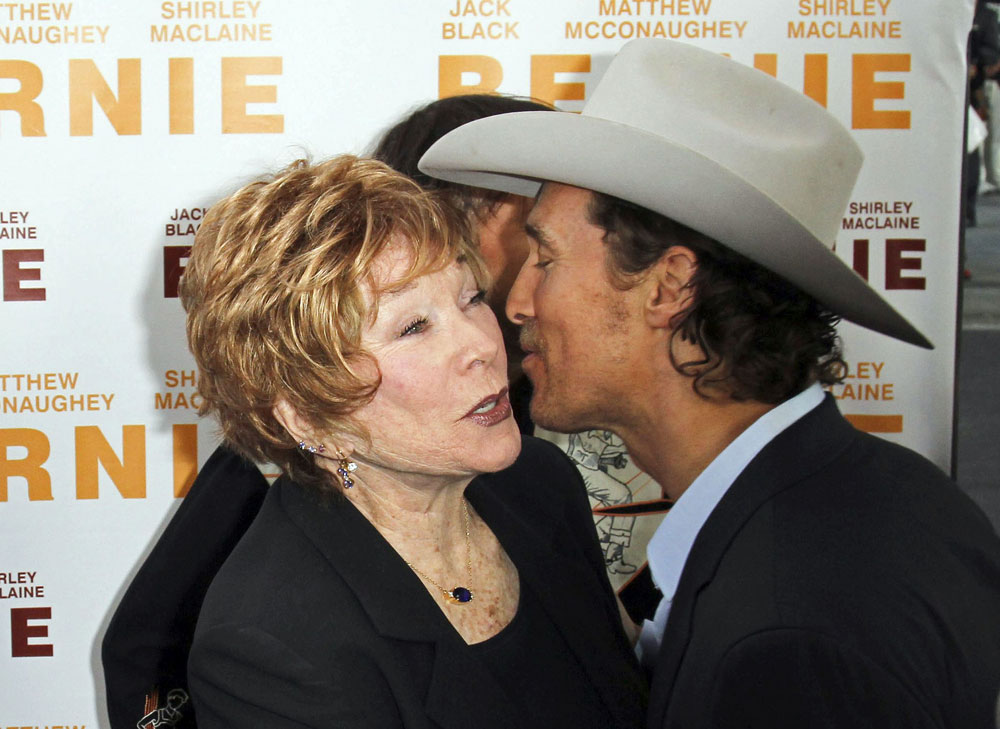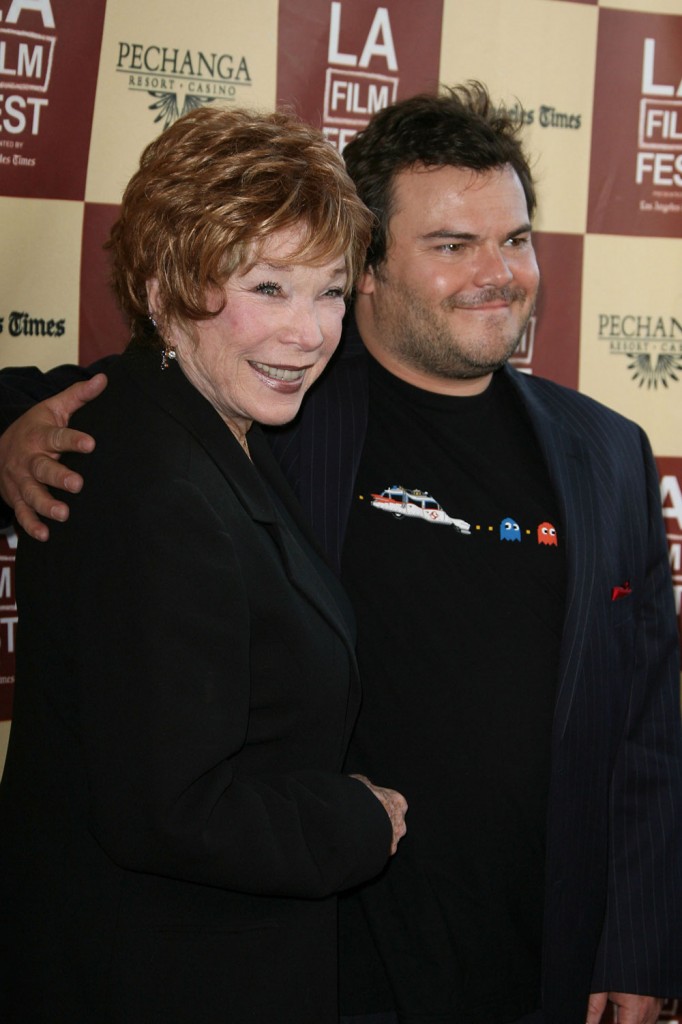 Photo credit: WENN.com and Fame