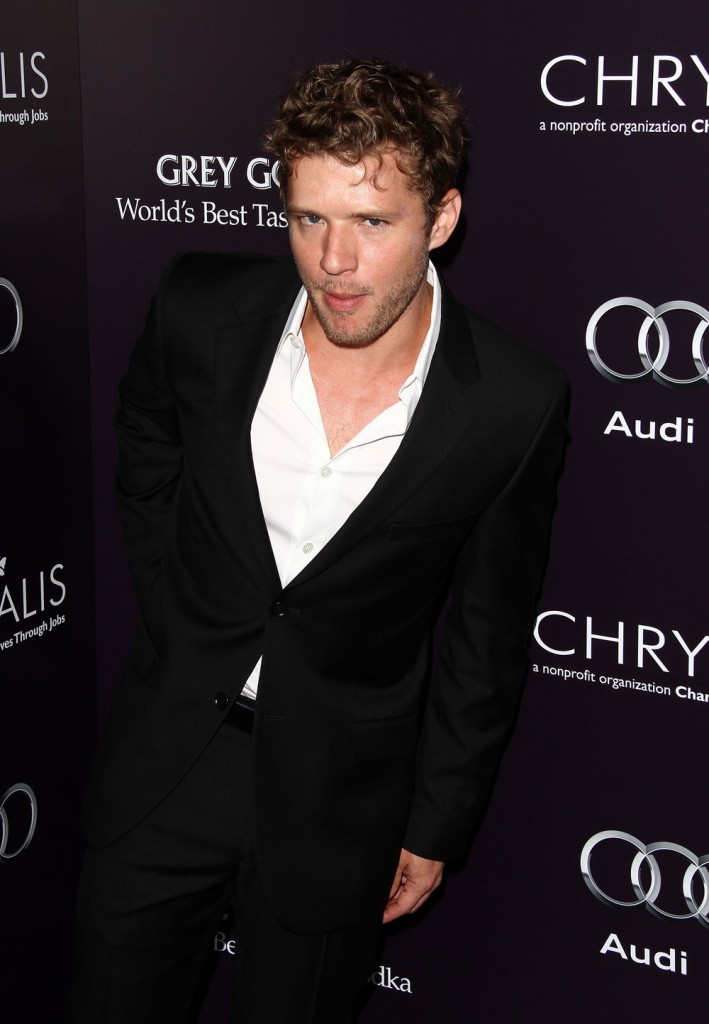 This story reminded me that one of Ryan Phillippe's exes is pregnant and that she's due soon. It also made him seem like a decent guy, which sort-of makes me suspect that his publicist planted to story to make him look good. No matter, it was a decent thing to do. Now we'll have to see if he steps up to the plate with child support payments. Anyway, according to In Touch, Ryan pretty much believes he's the baby's father and is acting as such, but it's not like he's going to skip doing a DNA test when its born. The mother is an aspiring actress named Alexis Knapp, and she got pregnant around the time her relationship with Ryan was ending in mid September. (After he cheated on her at his birthday party.) We first heard about Alexis' pregnancy right before the Lincoln Lawyer came out in March, which made it seem to me like he was playing it for publicity despite the fact that the story made him look like the douche he is. So here's the story, which he could still be playing for publicity.
Findnig out your ex girlfriend is pregnant when you have a new girlfriend can be a deal breaker, as was the case for Ryan Phillippe, Amanda Seyfried and his soon-to-be baby mama, Alexis Knapp. But since splitting with Amanda, Ryan seems ready to accept his ex's pregnancy. "He still wants a DNA test, but they're getting along," says a pal. On June 5, Ryan, 36, surprised Alexis, 26, at her baby shower by having more than $5,000 worth of girts delivered. "He wasn't invited, but heard about the shower and sent some amazing gifts, including a crib," reveals the pal.
[From In Touch, print edition, June 27, 2011]
Well that was nice. Ryan is a good dad and he loves his two kids. It makes me wonder if his older kids with Reese, Ava, 11, and Deacon, 7, are going to meet their new half-sibling. That's got to burn Reese up. It's one thing if your ex has a baby with a new girlfriend. That's a typical scenario and one that can be explained to your kids without a lot of embarrassment. When your ex has a kid with a girlfriend he's no longer with, it must be a lot harder to broach that subject. "Well this is your half-sister, but daddy and the baby's mommy aren't together anymore." There's something really sad about that for kids who have already gone through the divorce of their parents.
Alexis Knapp photo from 5/1/11 credit: Pedro Andrade/Gaz Shirley, Pacific Coast News. Ryan Phillippe photo from 6/11/11, credit: Juan Rico/Fame Pictures. Look at his kissy face!