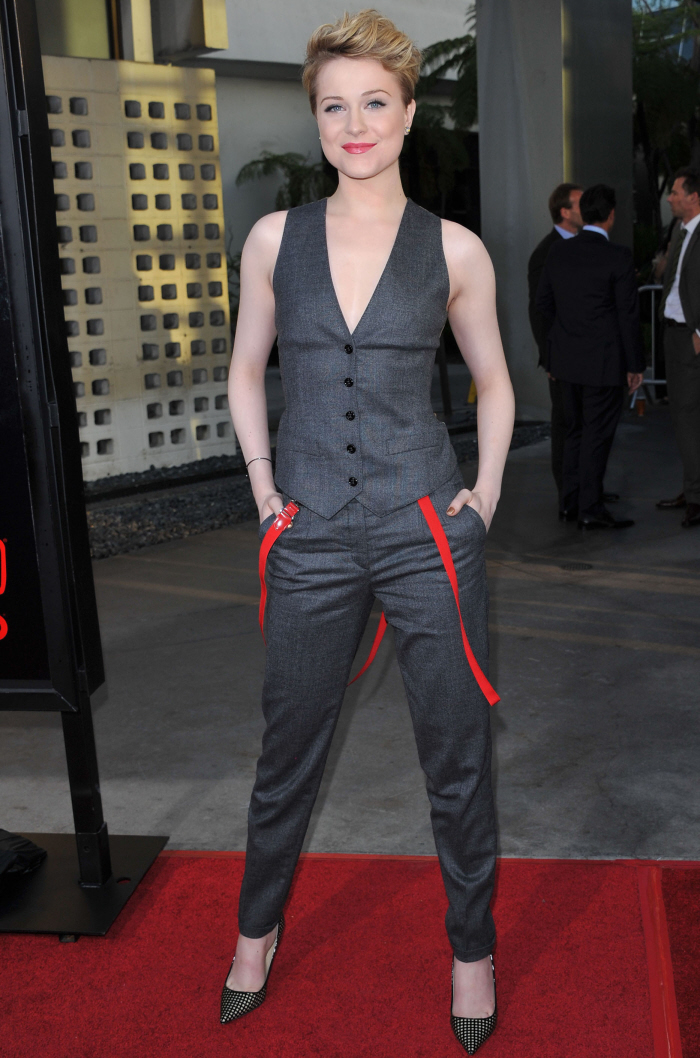 I used to not care much for Evan Rachel Wood, but she's grown on me considerably over the past year. While I still think her love life is sketchy (Marilyn Manson, etc), I also think she's one of best young actresses working today, and more than anything, I want her to continue to do good work and grow into a more confident woman who dates men who are good for her. These are photos of ERW at last night's "premiere" of the new season of True Blood. ERW wore this odd Dolce & Gabbana ensemble which… eh. She's the face of Gucci's Guilty, so I guess she's trying to mix it up. I think it's a little obvious, though – she just got a short new haircut and color, so why go full-on drag king with a menswear-inspired ensemble?
As for the hair… look at this: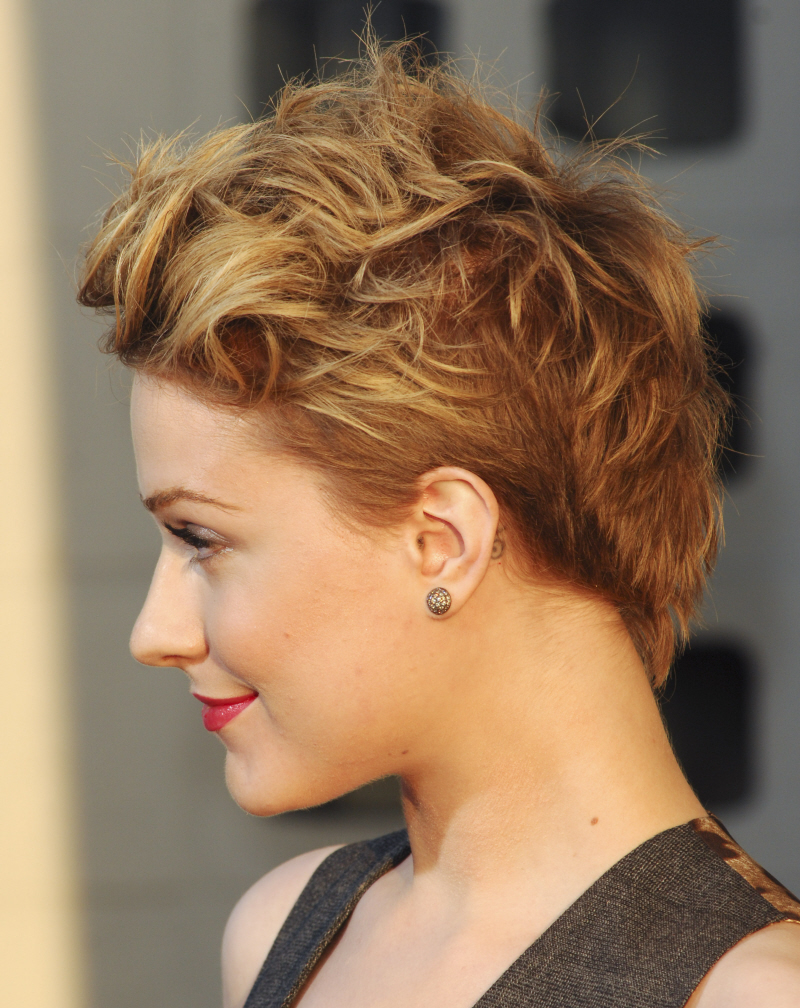 It's a cute, choppy little cut, and she's poofed out the top part, like she's David Bowie or something. It's going to be hell to grow out, but with that face… maybe it will work without being awkward.
Sigh… I always wonder, when a young girl suddenly chops off her hair, whether it's a reflection of some kind of turmoil in her personal life. Yes, sometimes it's just about needing a change, or simply liking an easy little haircut. But this is Evan… she's got plenty of drama. We'll find out soon enough, I think.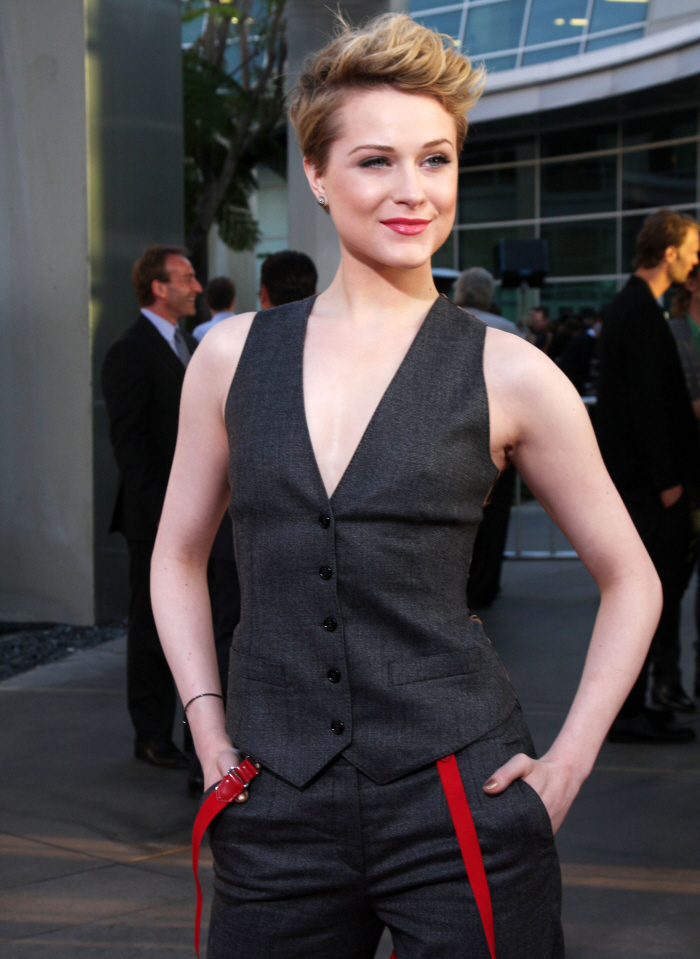 Photos courtesy of WENN.