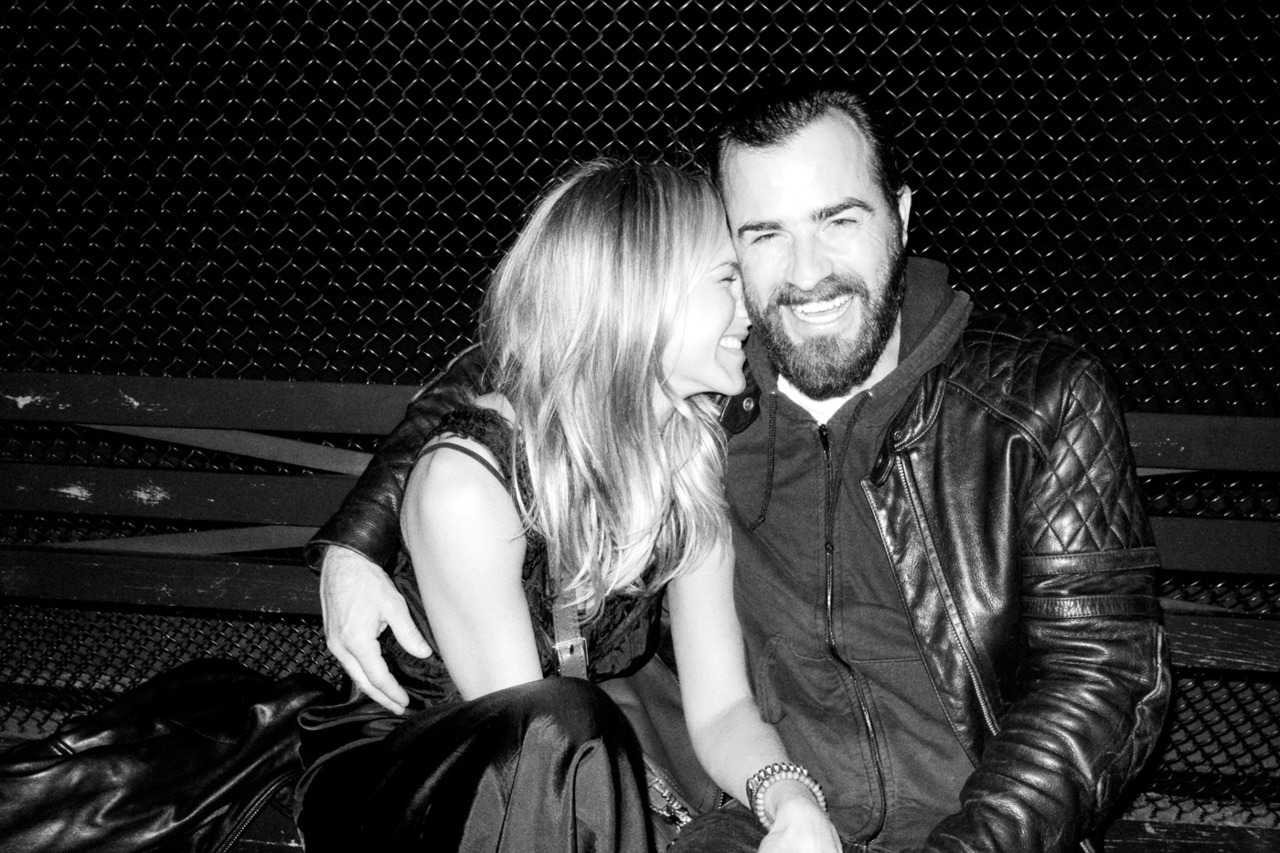 OOOOOOOooo. Terry Richardson just published these photos on his website – he had dinner with Justin Theroux and Jennifer Aniston in SoHo last night, and he snapped some loved-up photos. Alright, I'll quit my pity party over how supremely UNCOOL Jennifer Aniston is for HOMEWRECKING and just say that she looks really and truly happy in these photos. It doesn't look manufactured, or like she's in this for the publicity, to promote a movie or something. She looks genuinely happy and engaged. As for Justin… he looks pretty happy too. Am I going to have to revise my "one year, tops" time limit that I gave this relationship? I don't know.
So, here's what will happen in the coming months: Aniston is moving to New York City, and there will be some (but not a lot) of paparazzi candids of the couple. People Magazine and Us Weekly will get exclusives about how they're doing as a couple, where they went out to dinner, who they're partying with. And then what? A baby? Well, Aniston already wants a new puppy:
After taking their relationship public at the MTV Movie Awards after-party on June 5, Jennifer Aniston and Justin Theroux are now taking the relationship one step further! Life & Style can reveal that after discussing it with Justin and gaining his support, Jen is actively looking for another rescue pup to adopt! Jen's beloved Welsh corgi-terrier mix, Norman passed away earlier this year at the age of 15. The new addition will join Jen's other pooch, Dolly, and Justin's two dogs, Lou Lou and Pooma.

And Justin can't wait to start making a life with Jen. While dining with a buddy at the Chateau Marmont on June 7, he couldn't stop bragging about his "amazing" girlfriend and even showed off a picture of Jen on his cell phone.

"He's at that place where he wants to settle down; he wants a wife and kids," a friend of his tells Life & Style. "And he doesn't have any doubt that Jen would be a good mom."

As for Jen, her dreams of finding the perfect mate and starting a family seem to be coming true.

"I hope I've reached a point where I'm ready to enjoy being with a great man and having a family together," Jennifer confides. "That's always been my dream."
[From Life & Style]
Will Justin be the Baby Daddy? Oh, God. That's what the story is going to be from here on out, right? Endless covers about the state of Aniston's womb, instead of endless covers about how she's a boozehound homewrecker. Well played, Aniston.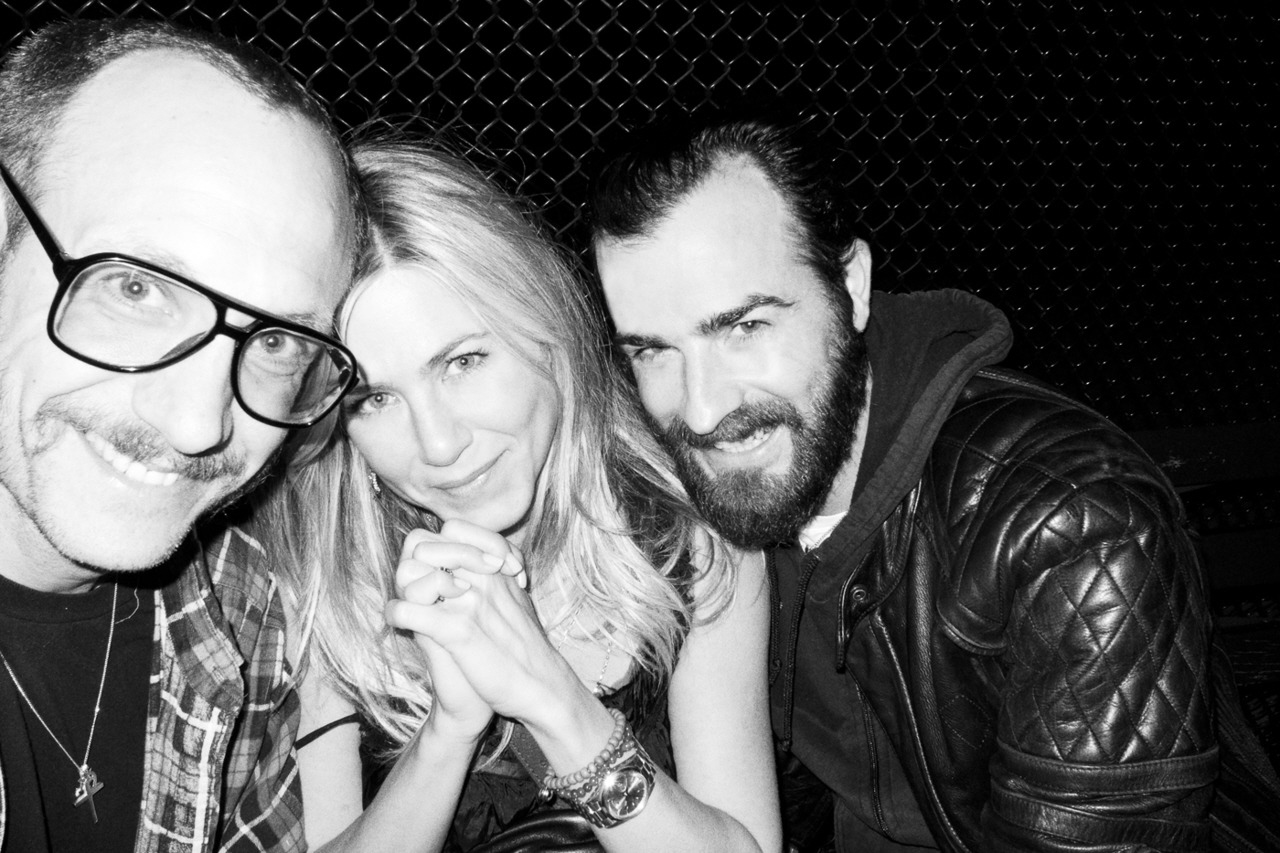 Photos courtesy of Terry Richardson/Terry's Diary.