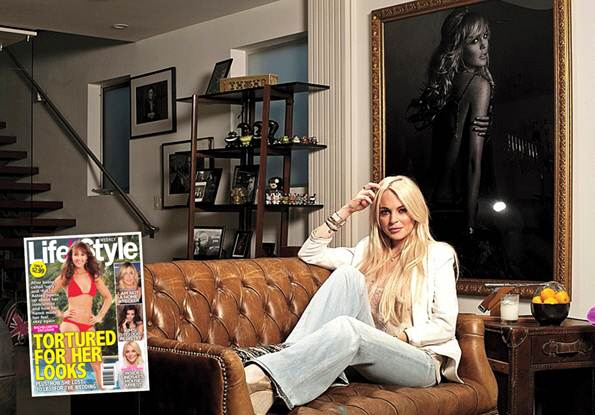 This motherchucking DUMBASS. Linnocent has flunked an alcohol test! She's headed back to court today. This surprises me for several reasons, although I'm not sure why I even bother being "surprised" by the insane extent of Linnocent's crack shenanigans. First, I was just thinking yesterday how amazing it was that Linnocent's house arrest was relatively scandal free, and I wondered how long she would be able to keep the crack drama tamped down once it was over. Haha on me. I also thought that the probation department had pretty much given up on giving Linnocent random drug and alcohol tests, which was why her house arrest was going so well. Not so much! Also, it was just yesterday that we read Linnocent's Life & Style interview where she claimed that "alcohol is not in my house so it's just not a part of my life." Haha on the crackhead.
According to Radar, Linnocent flunked her alcohol test on June 12 or 13, and Judge Stephanie Sautner has ordered Linnocent to the LAX Airport Courthouse this morning on a probation violation hearing. A source tells Radar: "Lindsay tested positive for alcohol. The judge in her DUI case, Judge Elden Fox said she couldn't consume any alcohol while on probation. The probation department has prepared a report, and Lindsay will be in court tomorrow." Also, the company doing Linnocent's electric monitoring doesn't want to continue doing so. TMZ reports that "Lindsay was tested twice last week. Sources tell TMZ … Lindsay tested positive for alcohol on one of the tests and negative on the other. In both tests, she tested negative for drugs. One of the tests was administered just after Lindsay had a rooftop barbecue party." The probation department wants Linnocent yanked out of house arrest and put in jail. Also, here's a fun fact: the probation department tried to randomly drug and alcohol test Linnocent in May, but Shawn Holley pulled some stunt and Linnocent didn't have to take the tests. The probation department is also pissed that Linnocent has been throwing parties too. The hearing will be held at 10 a.m. PST (1 pm EST).
Meanwhile, there's another crackheaded story about Linnocent's crack shenanigans floating around. Of course it involves her house arrest! We know that while under house arrest, she films budget commercials for budget auction sites, featuring her budget "acting". We also know that while house arrest, Linnocent has been "taking meetings" at her home, which I can only assume is some kind of code for "Mother Crackhead collects the credit card number and Linnocent 'performs her business'." We also know that Linnocent has been everywhere the past few days – it's almost like she KNEW that she had flunked a piss test and she wanted to heighten the cracked-out controversy, right? Yesterday, we saw the photo shoot and interview she did with Life & Style. Well, as it turns out, Linnocent had something bigger in mind – she thought she was going to do her delusional crack act for the Today Show. Matt Lauer even flew out to LA and he was physically in her home, prepared to interview her… and then Linnocent kicked him out.
Lindsay Lohan pulled the plug on Matt Lauer last night, just before cameras were supposed to roll for her big sit-down interview.

NBC sources tell TMZ … Lauer flew to L.A. yesterday, and showed up at Lindsay's Venice loft around 6 PM.

We're told Lindsay was actually in the makeup chair when things went south. Sources close to Lindsay tell TMZ … Lauer's team blindsided them by saying the interview would be extremely lengthy because producers were planning to put it on "Dateline" as well as "Today."

Lindsay kicked up her heels, saying she was told it would only be a 15-minute interview, and refused to sit for anything longer. The two sides began arguing — to no avail — and then Matt just packed up and left.

We're told before Lindsay made her decision, she consulted her publicist, Steve Honig, who agreed it was not the right time to do a televised and in depth interview. Once Lindsay decided to call it off, Honig broke the news to Lauer.

Our NBC sources say producers made it clear to Lindsay and her people before Matt even got on the plane that the interview would be lengthy … because it was servicing two shows.

Matt was not on "Today" today, and he's just about to land back in the Big Apple.

At least he got some AAdvantage miles out of it.
[From TMZ]
Since when is a 15-minute interview on Today not considered "in depth"? Matt Lauer can move fast, especially when he's calling out a Lohan on their crack delusions. Lauer has managed to make Dina sputter out of control in less than 15 minutes – he could for Linnocent as well. But I digress… obviously, NBC wanted to do some kind of "Dateline: Linnocent on Lockdown" piece and Linnocent needed to shut it down. BUT… in the wake of Linnocent's failed piss test, doesn't it seem like Linnocent did not want Lauer and the NBC people in her house for an extended period of time because she needs to keep up her crack schedule? 1 p.m. Blow. 2 p.m. Vodka shots. 3 p.m. Blow, tequila chaser. 4 p.m. Downers, back to vodka. Etc.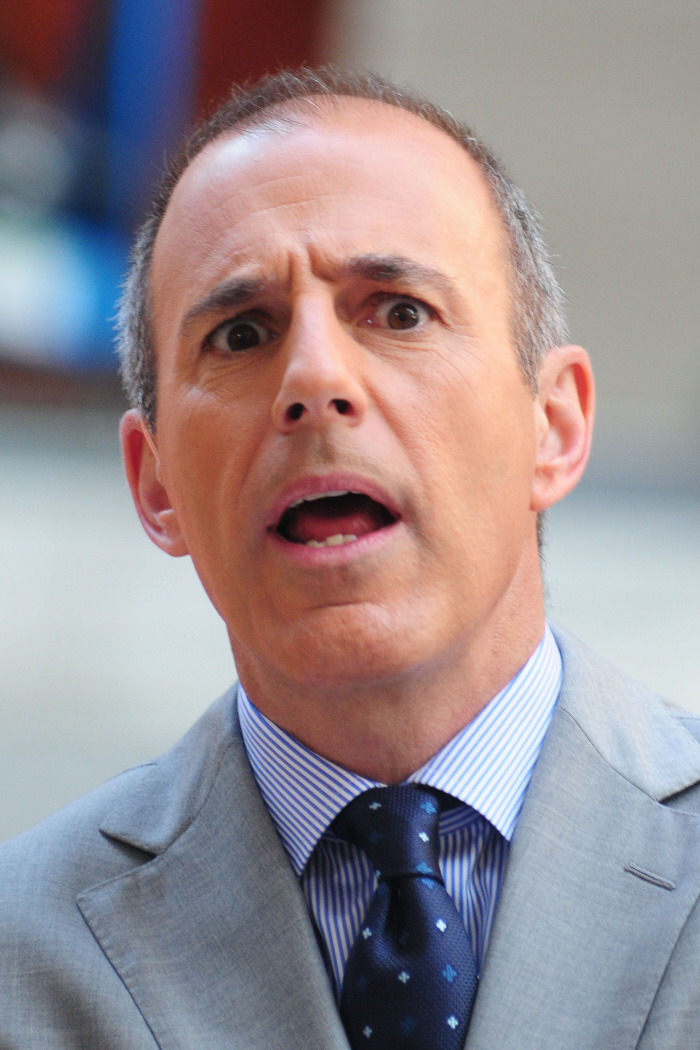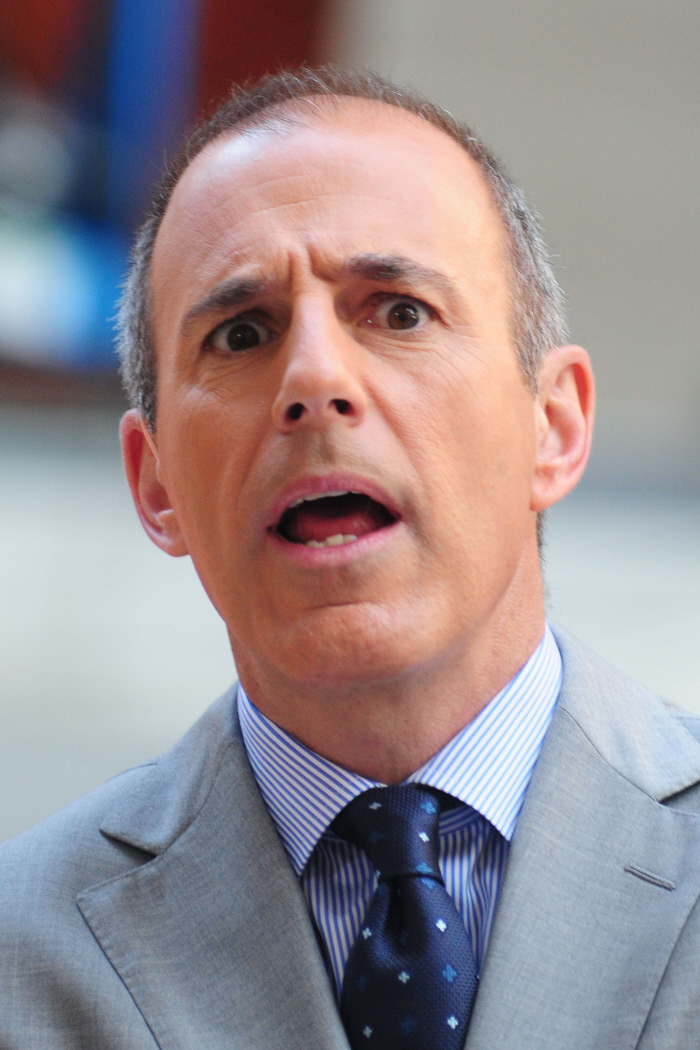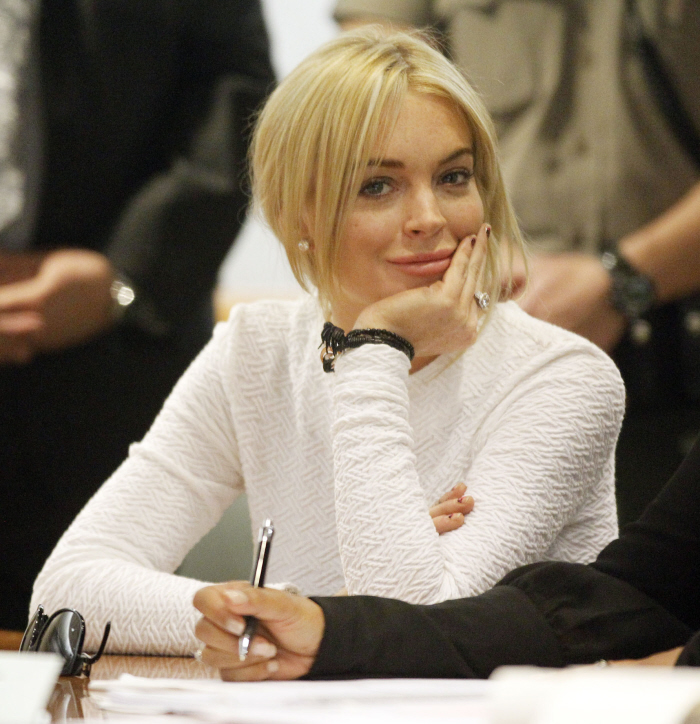 Photos courtesy of WENN, Life & Style.