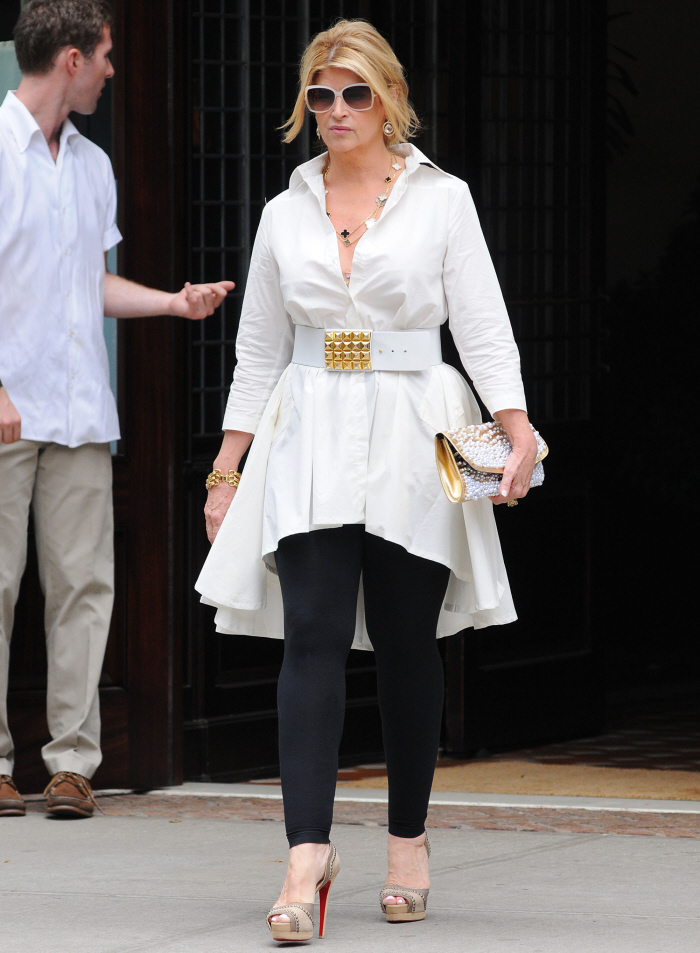 Here are some new photos of Kirstie Alley and her 22 inch waist. Don't get me wrong – Kristie looks much better than she did one year ago, and I hope she's working hard to keep the weight off. But the bitch is delusional about her size, and nonsensical numbers and claims just pour out of her mouth on a regular basis. This story is only the latest in an epic Delusion Tour in which Kirstie claimed she was size 12 when she began Dancing With the Stars, and ended the show a "stretchy" size 4 or 6. Yesterday, on an appearance on The View, Kristie once again claimed a specific number, seemingly oblivious to the contradiction. She claimed that she had lost "90 pounds" since deciding to be on DWTS. She may well have lost 90 pounds (I would put the figure closer to 50-60 pounds, just eye-balling it), but the loss of 90 pounds does not equal the drop from a size 12 to a size 6. Kirstie's just horrible with numbers, right?
Kirstie Alley continued her fashion offensive today as she stepped out in a stylish ensemble. The Dancing With The Stars runner-up slipped into a belted shirt-dress, which she wore over her trademark leggings.

Kirstie recently has lost 90lbs since she first decided to join the dancing competition.
And Alley certainly appeared confident in her skin today as she left the Tribeca Hotel in New York.

The actress looked youthful, with her hair swept back into a ponytail, completing her look with a dramatic belt, a beaded purse and Christian Louboutin heels.

Yesterday she appeared on the U.S. daytime talkshow The View.

Speaking on the show, she said: 'I lost 60 before [the show] and 30 during,' she said.

Panelist Whoopi Goldberg revealed she has been a fan through both the 60-year-old's highs and lows.

'I always thought you looked good no matter what,' she said.

As well as a rigorous workout regime, Alley also credits her transformation to her own weight loss programme, Organic Liason.

'I don't think I could have made it through Dancing with the Stars without it,' she said.
Kirstie now has a new goal in her sights – to squeeze into a new dress in time for a holiday in Italy later this year.

She claims it has a 22 inch waist, although given Megan Fox would be one of the few women able to wear it, it seems she may be exaggerating.

'I tried it on, and I can almost zip it up,' she told America's Life & Style magazine last week.

She is confident she'll be able to get in it by the time she jets off in a few weeks.
'I'll be my target size by then,' she said.

Alley, who was partnered with Maksim Chmerkovskiy, has kept up dancing since the competition's finale in May.

'I've been dancing almost every day since the show ended,' she confides. 'I like all the Latin dancing. It's the best exercise and the best cardio.'
[From The Mail]
So… all of these claims are just Kirstie shilling her dumb Scientology diet crap? While I think that Kirstie definitely thinks her crazy claims are helping her "sell" Organic Liason, I don't believe that Kirstie's only problem is a crappy sales pitch. Her real problem is that she is now (and has always been) focused on the WRONG part of weight loss. Instead of throwing out crazy numbers that no one believes, why not focus on having more energy, looking better in clothes, feeling better over all? You can't find happiness in the size six label that your assistant sewed into your size 16 dress, Kirstie. You will only keep the weight off when you embrace not only a healthy lifestyle, but a healthy mindset. That's my preach for the day.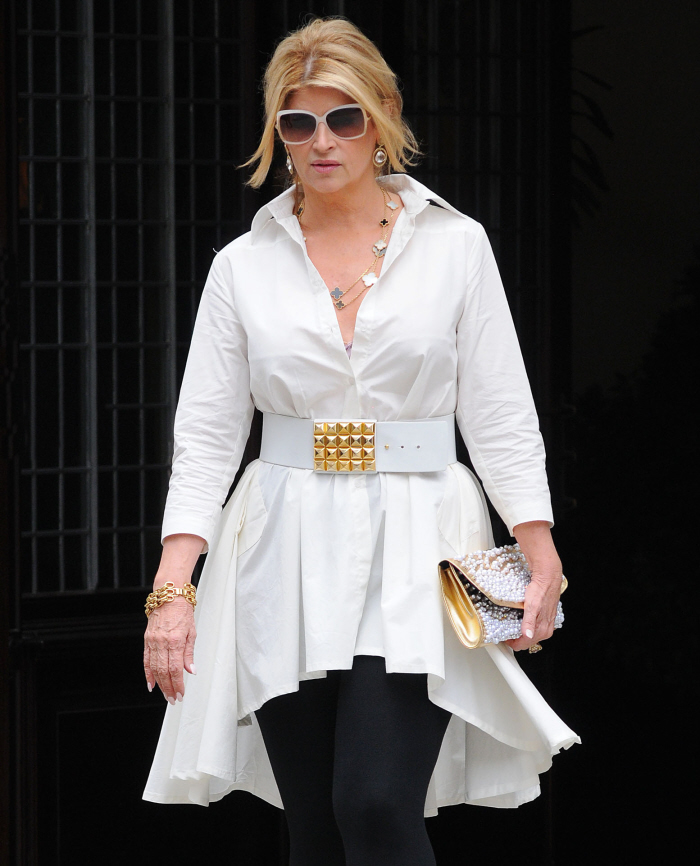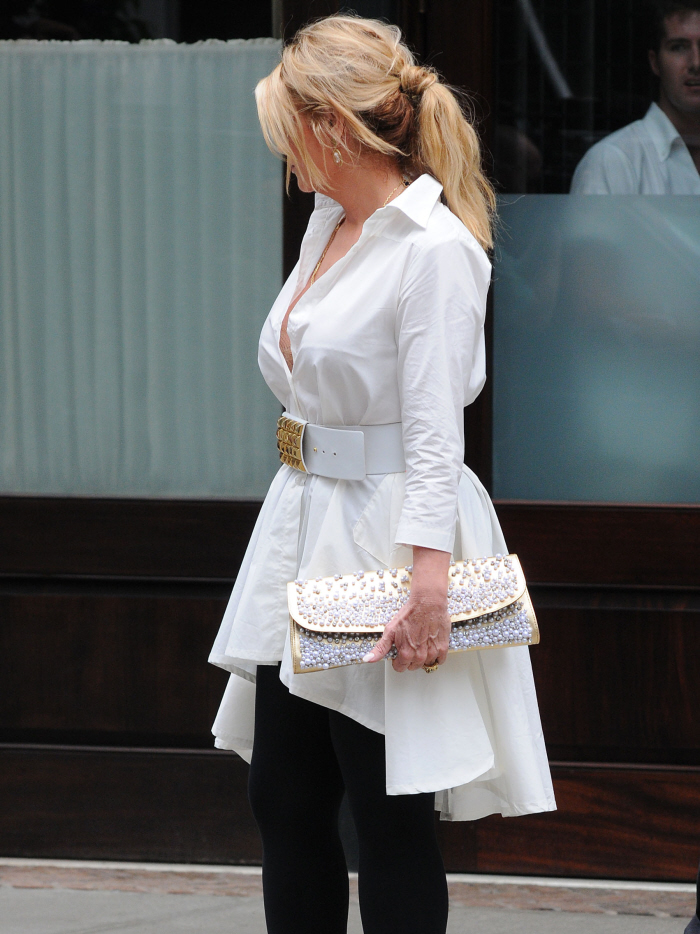 Photos courtesy of WENN & Pacific Coast News.