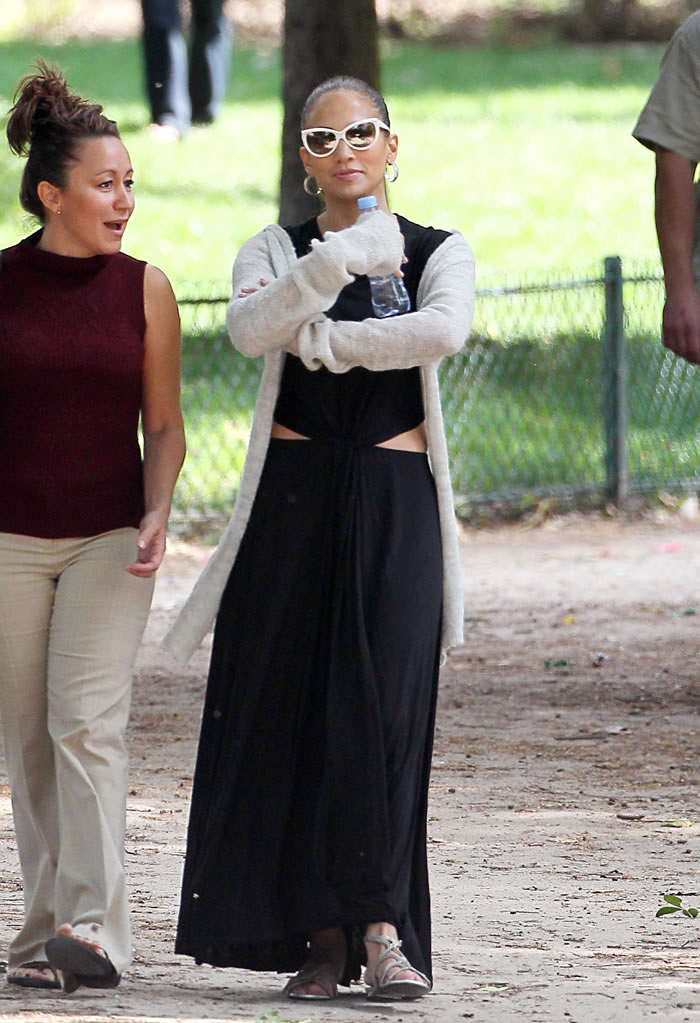 Last week as Jennifer Lopez was in the midst of agonizing over her decision whether or not to return to "American Idol" (that is, holding out for more millions), she took her twins Max and Emme out for a lovely day in a Parisian park. That's Jennifer's mother, Guadalupe Lopez, alongside her in the above photo (according to Fame's caption) — doesn't she look great? Anyway, Jennifer just wanted to remind us that she's still here (don't worry!), and she has predictably become a media monster (literally slipping a boob on live German television) once again, thanks to her exposure from "American Idol." She's got a hit single with the related bells and whistles, and she's now inexplicably in the running for some high-profile movie roles once again. One of the movies would feature Lopez alongside Cameron Diaz in What to Expect When You're Expecting, but the real groaner is that she's been tapped as the female lead opposite Jason Statham in a new action franchise. Really?
There has been much speculation over whether Jennifer Lopez will return for another season as judge on "American Idol." Adding to the intrigue: she is in talks to star in not one, but two feature films. I'm told that Lopez is in discussions to play the female lead opposite Jason Statham in Parker, the Taylor Hackford-directed action film adaptation of the Donald Westlake mystery novel series. Statham will play Parker, a thief who follows a strict moral code, but a hard guy who's willing to kill if crossed. That character was previously played by Mel Gibson in Payback and Lee Marvin in Point Blank. The hope is to hatch an action franchise. John J. McLaughlin wrote the script and Steve Chasman is producing with Kimmel, Hackford, Les Alexander and Jonathan Mitchell. Lopez plays the female lead, a character named Leslie, who gets involved with Parker as he executes a heist.

The film is being financed by Incentive Filmed Entertainment and Sidney Kimmel Entertainment, and Sierra/Affinity's Nick Meyer brokered that distribution deal and sold most worldwide territories at last month's Cannes Film Festival. Production on the film begins in August.

At the same time, Lopez is also circling What To Expect When You're Expecting, the Kirk Jones-directed Lionsgate film based on the bestselling how-to guide to preparing for childbirth. Cameron Diaz and Matthew Morrison star. Lopez is in discussions for the supporting role of Holly in that film. Neither deal is closed, but talks are underway. Clearly, Lopez is in demand again and that stint on "American Idol" certainly helped.
[From Deadline]
Honestly, this is unbelievably annoying news. After FOX executives chose Lopez (over so many preferable faded female pop stars), who has graced audiences with merely one season on a primetime reality music television show, she's suddenly an A-list movie star again. It makes no sense at all, especially considering the lukewarm box-office reception that Lopez received for last year's The Back-Up Plan, that zany romantic comedy turned pregnancy-horror flick. For whatever reason, film studio execs (mistakenly?) believe that "Idol" fans will now show up for Lopez's movies because she's such a shooting star again, but that's not really the case. Lopez might very well be ubiquitous* now, but that doesn't mean people won't get tired of her soon. Instead, the fact that she's seemingly everywhere at once will only encourage another collective Lopez fatique, the likes of which hasn't been seen since the "Bennifer" phenomenon. Remember Gigli, folks?
* As if to prove my point, I received an email from L'Oreal Paris while I was writing this post with the subject line, "Get Jennifer Lopez's smooth, sleek hair with EverSleek!" Delete.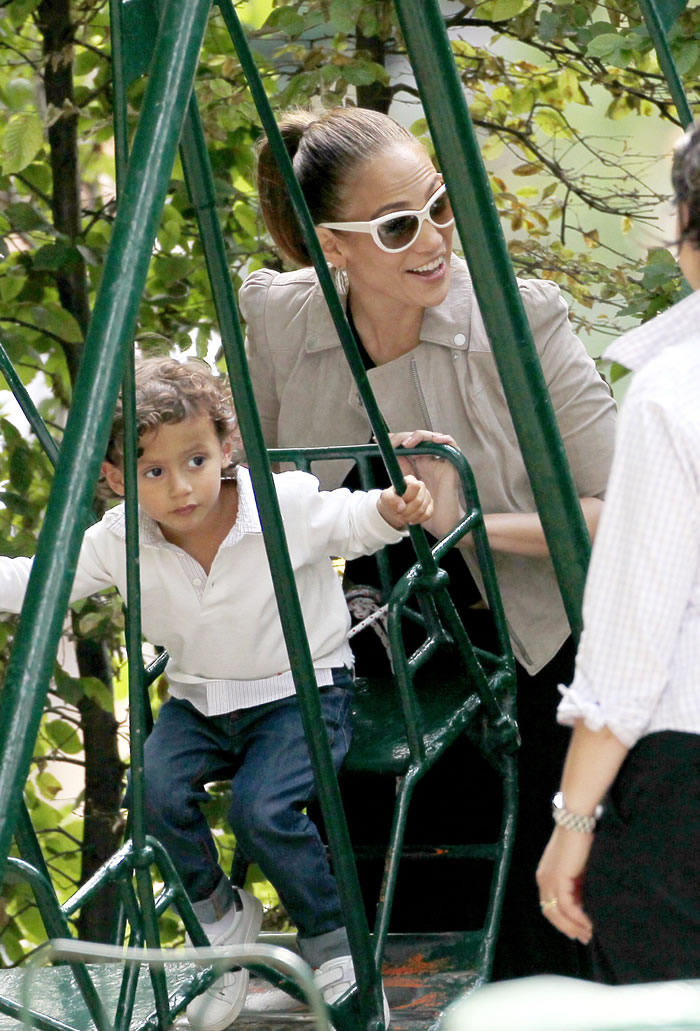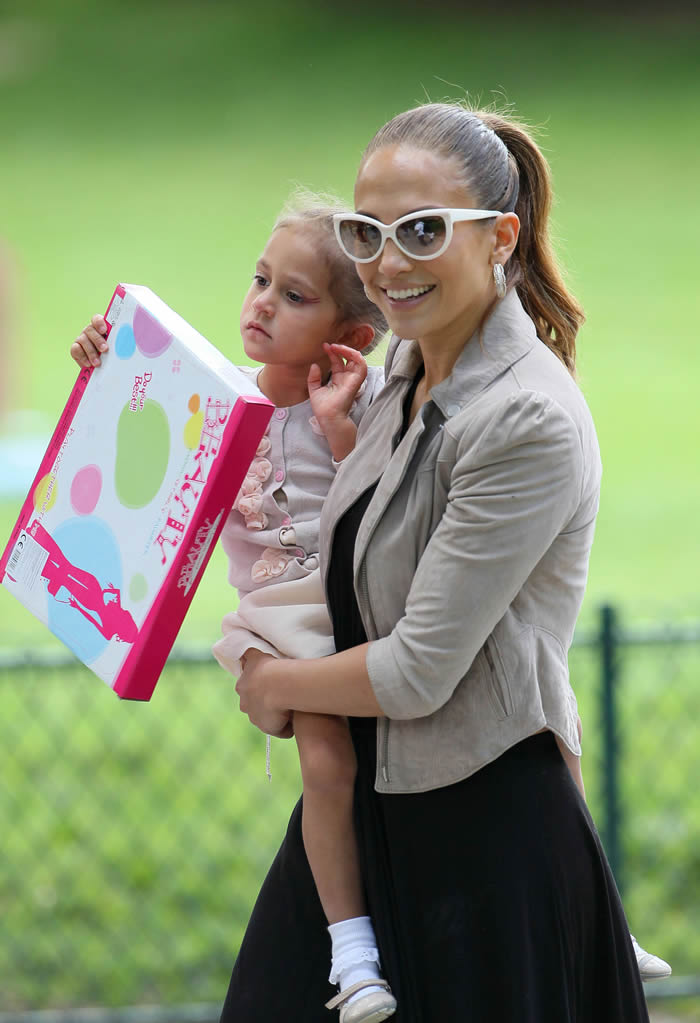 Photos courtesy of Fame