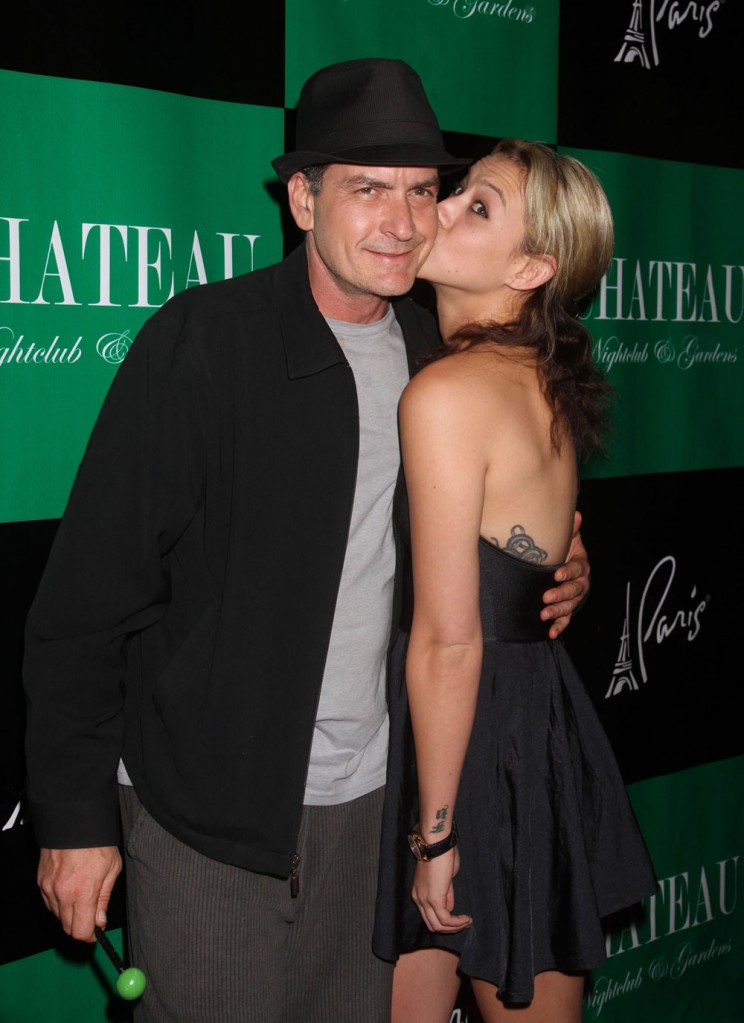 Yesterday we heard that Charlie Sheen was dumped by his single remaining goddess, (the marijuana model one above not the porn star – she bailed a few weeks ago), which means that even his well paid companions are getting sick of him. Or maybe the money and drugs are running out. Charlie bragged to TMZ that he had three women from three different countries that night anyway, which isn't saying much considering that he still has all the madams in LA on speed dial.
Well yesterday the news also came out that Charlie's character on Two and a Half Men (spoiler for that show, for the handful of people who may care) will die in a car crash or meet some other final end, because Charlie so pissed off producers that they want to make sure he'll never come back. It's rumored that they'll introduce Ashton Kutcher's doofus character by having him buy Charlie's house.
So amidst all this negative news about Charlie comes a story in Radar that he just signed another huge sitcom deal with Lionsgate that will make him a star again. Supposedly there's a bidding war and TBS is close to winning rights to the show. Of course this is happening – in Charlie's mind. Remember the HBO talk show he was supposedly just about to get, and the book deal? Oh and this isn't the first time we've heard that this sitcom deal is imminent for him.
Only EW reports that Lionsgate refused to comment on this story and TBS flat out denied that they were in negotiations for any series with Charlie. According to EW (and common sense) this is not likely to happen for Charlie at all, because he alienated just about everyone in the industry and is too much of a liability. EW's James Hibbard writes: "It's tough to imagine any network, even a cable network smaller than TBS, getting in bed with Sheen without having some real reservations, given his admitted/bragged-about substance abuse and media rants — there's just so much can go wrong. Even if Sheen draws big ratings, advertiser support could be iffy, and a big audience is only valuable if you can sell it." We'll see what happens with this supposed show. I wouldn't be surprised either way. So many people have been enabling this guy for so long.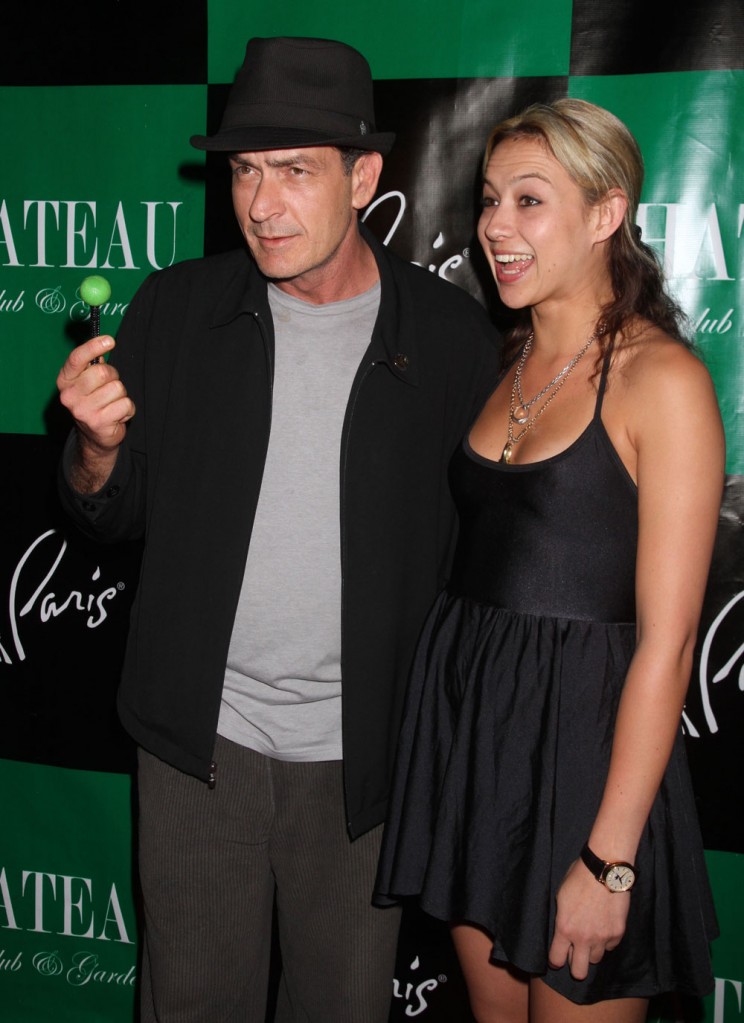 Photos are from 5/1/11. Credit: Fame Pictures