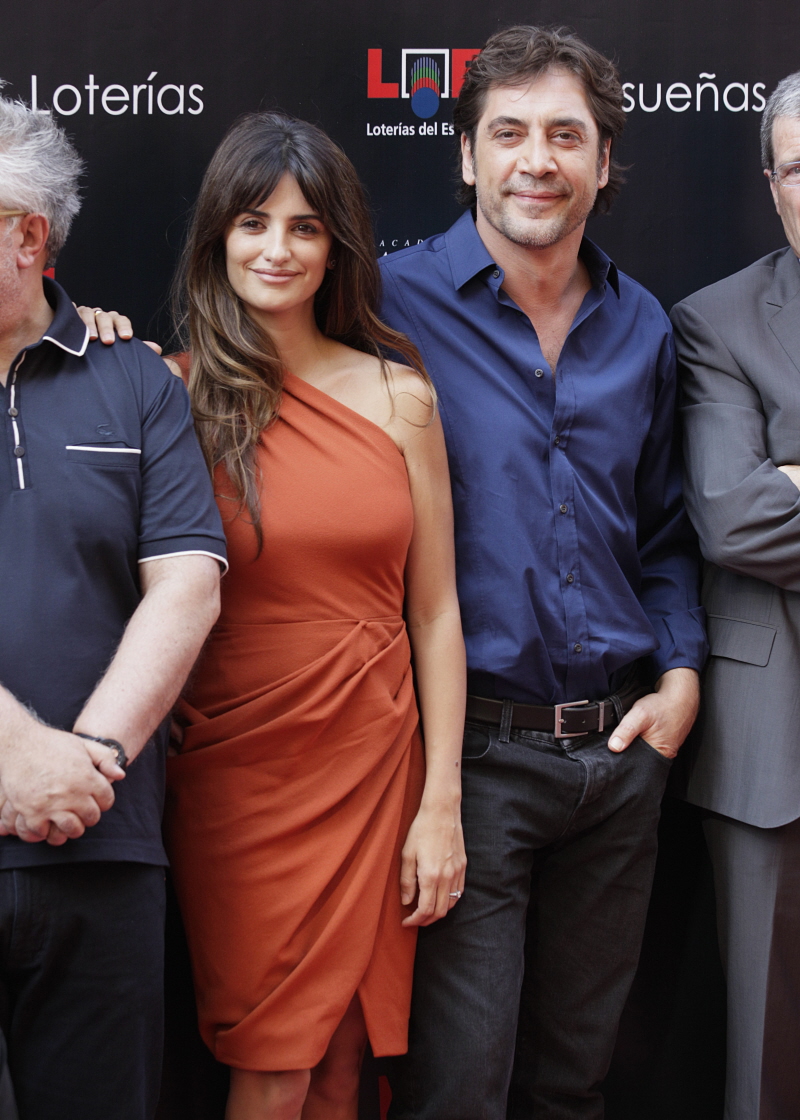 Here are some new photos of Penelope Cruz, Javier Bardem and Pedro Almodovar at the opening of Spain's "Walk of Fame" in Madrid. Penelope is in Roksanda Ilincic, a designer I've never heard of, probably for good reason, because this dress makes beautiful Penelope look frumpy and bumpy. Still, small mercies: Penelope seems to have retired the clip-on bangs-trauma that was killing me during her promotional tour for Pirates of the Caribbean.
My favorite part is just seeing Penelope and her husband/lover/baby-daddy Javier standing next to each other. Slowly but surely, they've begun to do more and more events together, showing up for one another and being more couple-y. I think Javi and Penelope are the real deal, so I have my fingers crossed that they stand the test of time. Plus, look at how he looks at her – he's checking out his hot wife! It's so cute.
Now, I don't want to make fun of Spain as a country, because I know Spain is the homeland of la Goop, but this "Walk of Fame" thing looks so budget! I get that Spain has their own film/television industry, so why couldn't they put together a Walk of Fame that looked a bit more "special" than a Las Vegas party for a Kardashian perfume?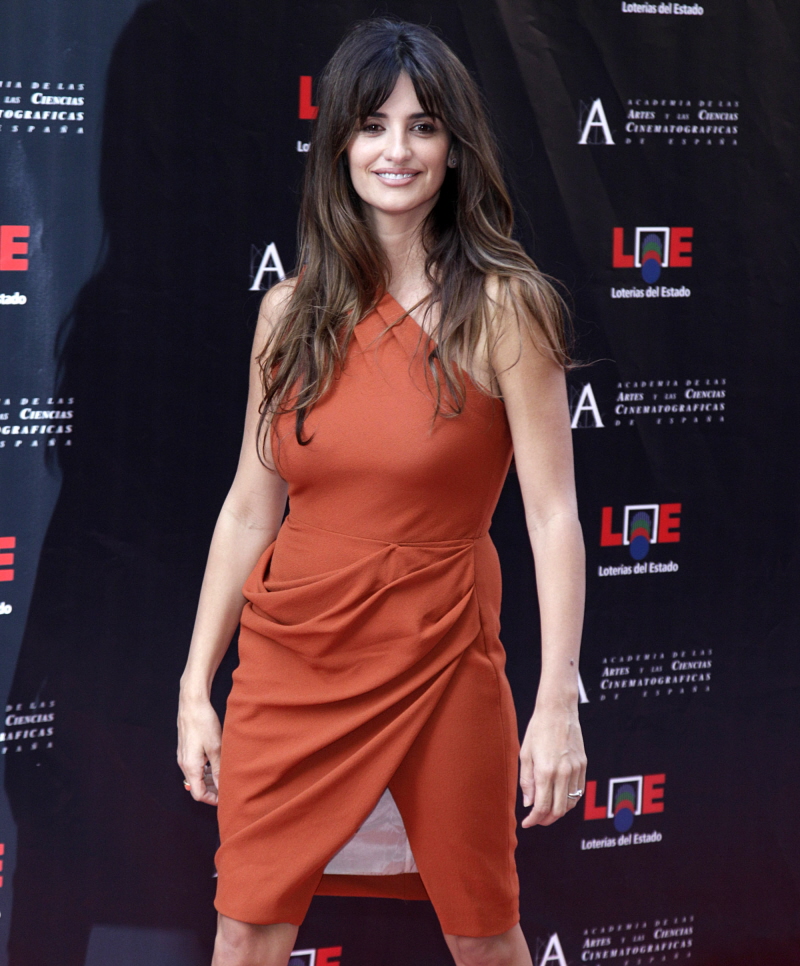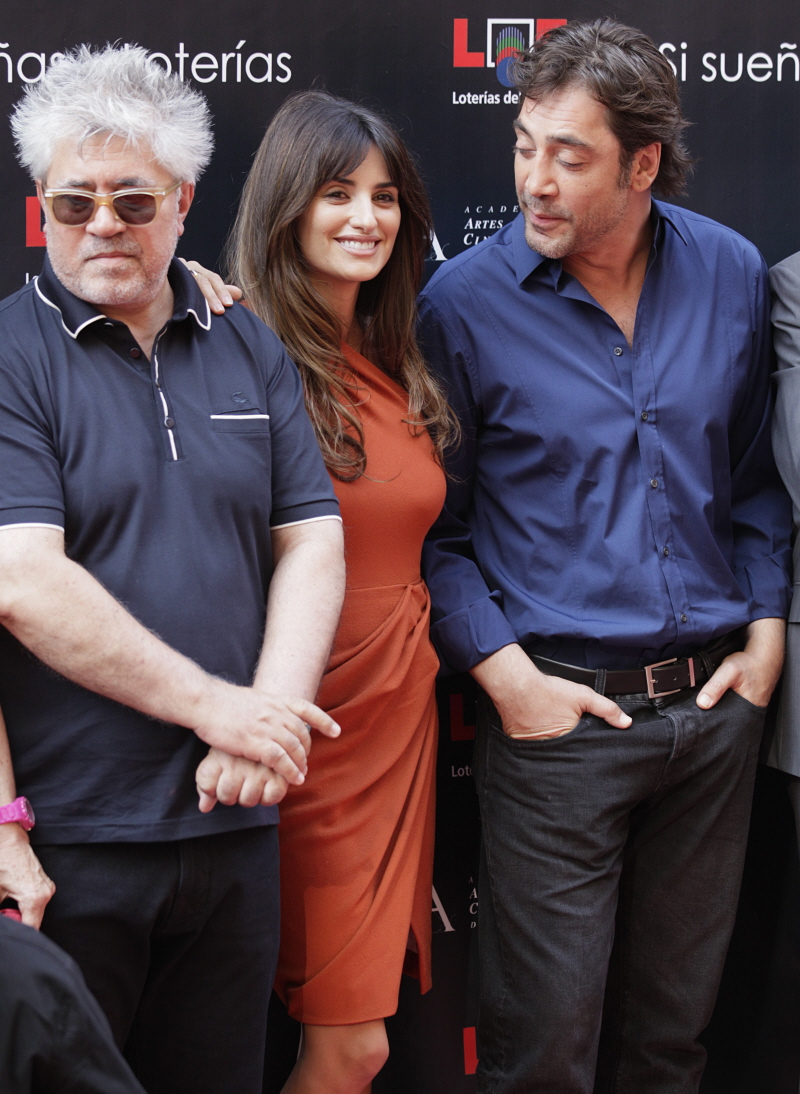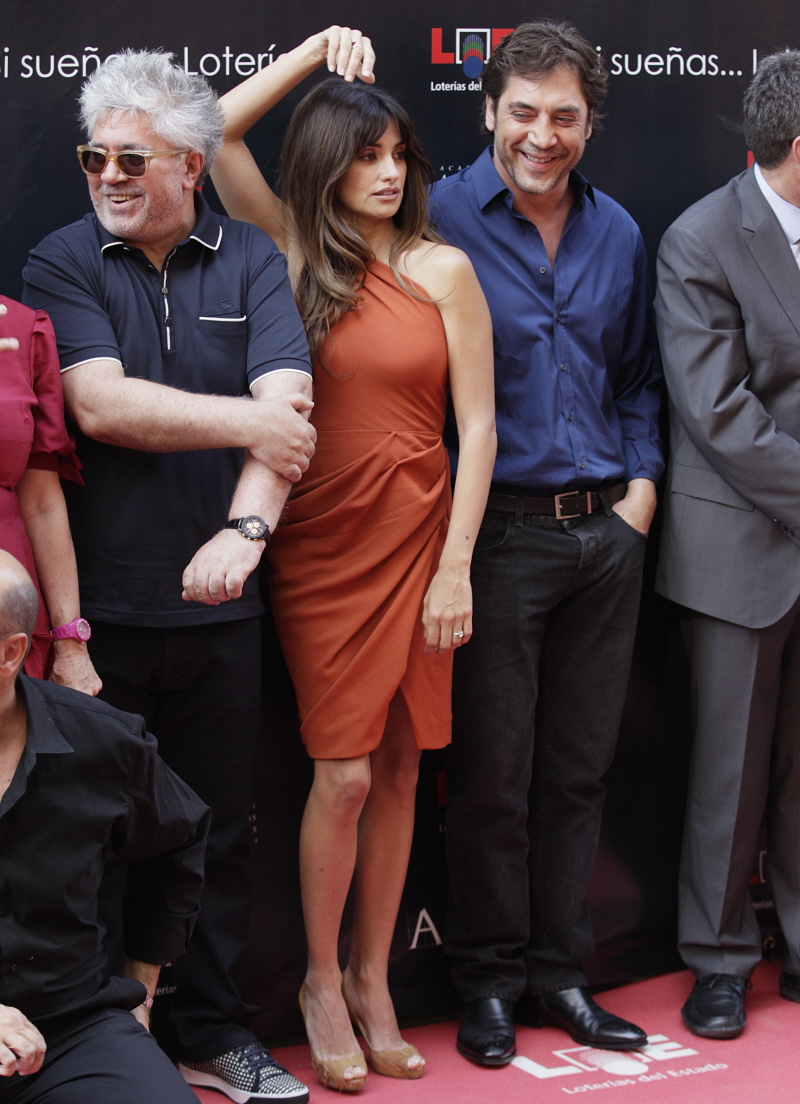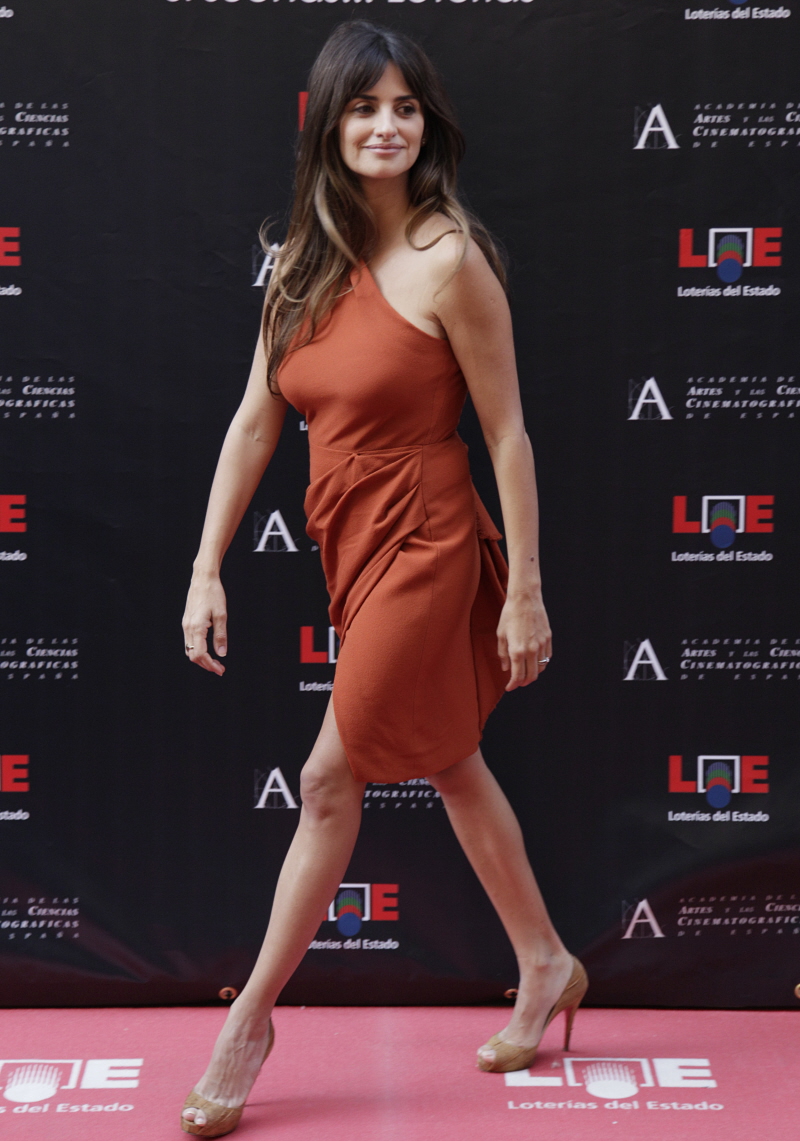 Photos courtesy of Fame.