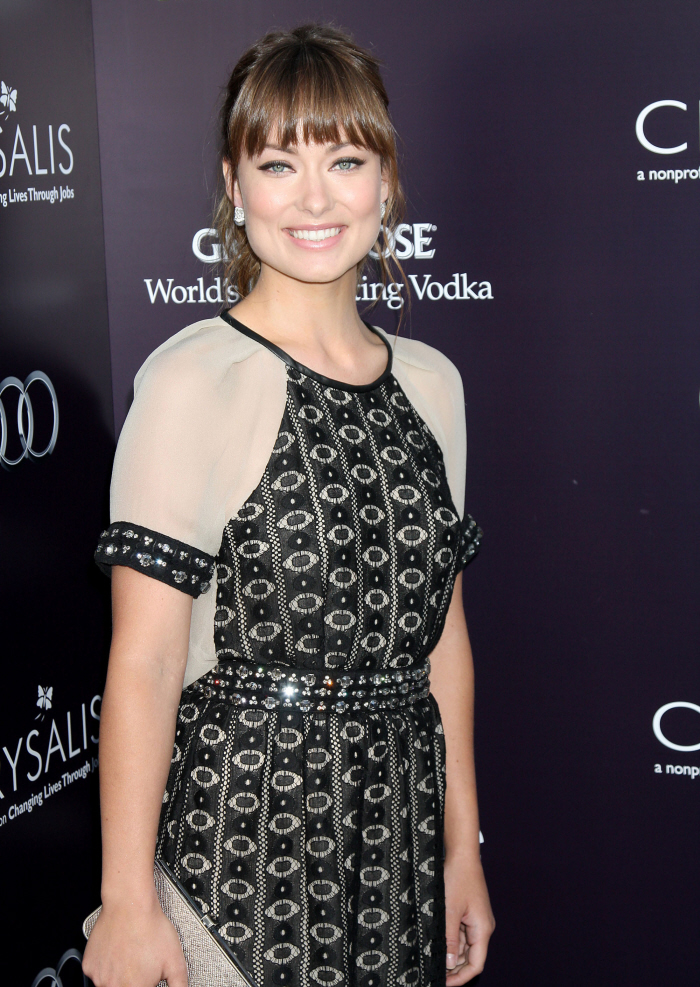 At this point, I have no idea what I'm supposed to think of Olivia Wilde. She dumped her husband of nine years, so she no longer gets to declare far and wide "I'M A PRINCESS!!!" Some say she dumped her husband because she was famous now, and looking to trade up to someone with some pull in the industry. Some said Olivia was just bored with being tied down, and wanted to have fun and date and be single. All I know is that ever since she and her husband split, Olivia was been totally boy-crazy, and she's gone from "dates" with the choicest prime cut of man-meat, Ryan Gosling, to the "meh" choice of Justin Timberlake, to the "Are you his beard?" pick of Bradley Cooper, and now THIS. Once she was spotted having a "quiet" date with Bradley Cooper, we should have expected this - People Magazine reports Olivia and Jake Gyllenhaal were "flirty" and "touchy-feely" at the Marmont a few nights ago. We're too seconds away from reports about "cuddlefesting" I swear to God. Oh, Cockburn. Girl, YOU COULD HAVE HAD THE GOSDONG. You coulda been a contenda.
Jake Gyllenhaal was cracking up and laughing with pals during a lively night at West Hollywood's Chateau Marmont – but the actor gave special attention to one woman: Olivia Wilde. The two were very flirty, an onlooker says, acting "touchy-feely."

Says the onlooker: "At one point, he had his hand on hers." Still, the two weren't overly affectionate with each other.

"Olivia was very cool," the onlooker says, "and wasn't fawning over Jake but seemed to like the attention he was giving her." Alas, at the end of the evening the two went their separate ways.
[From People]
Yes, they went their separate ways until Jake's publicist made that very special call that every girl dreams about: "Will you fake date my client for a month or two?" And Olivia cries out, "YES, yes, a thousand times YES!" Cockburn, what are you doing? It's one thing to be the "fun girl" who dates around and is openly boy crazy, like Kate Hudson. But at some point, doesn't it start to look like Olivia is simply an "on demand" booty call/PR hit for dudes with a couple of hit films under their belt and questionable sexuality? BAD COCKBURN.
By the way, I'm still desperate for Jake and Jessica Biel to date/fake-date. I think they would make a brilliant PR couple.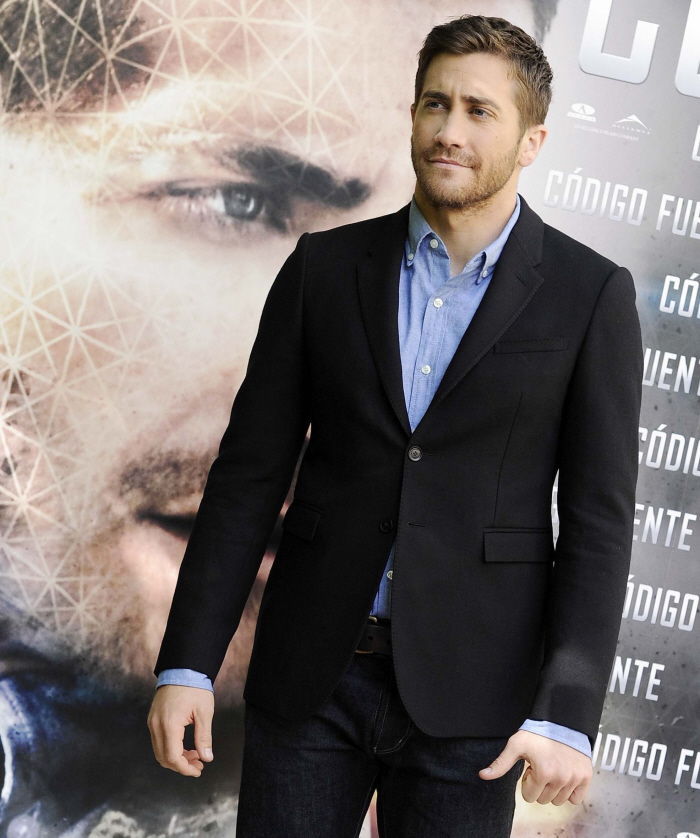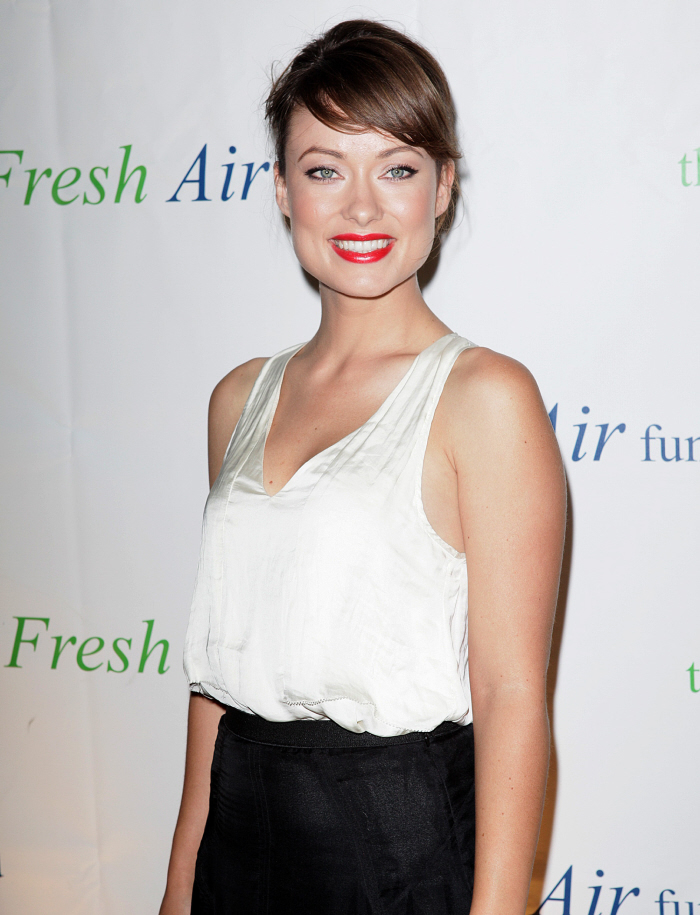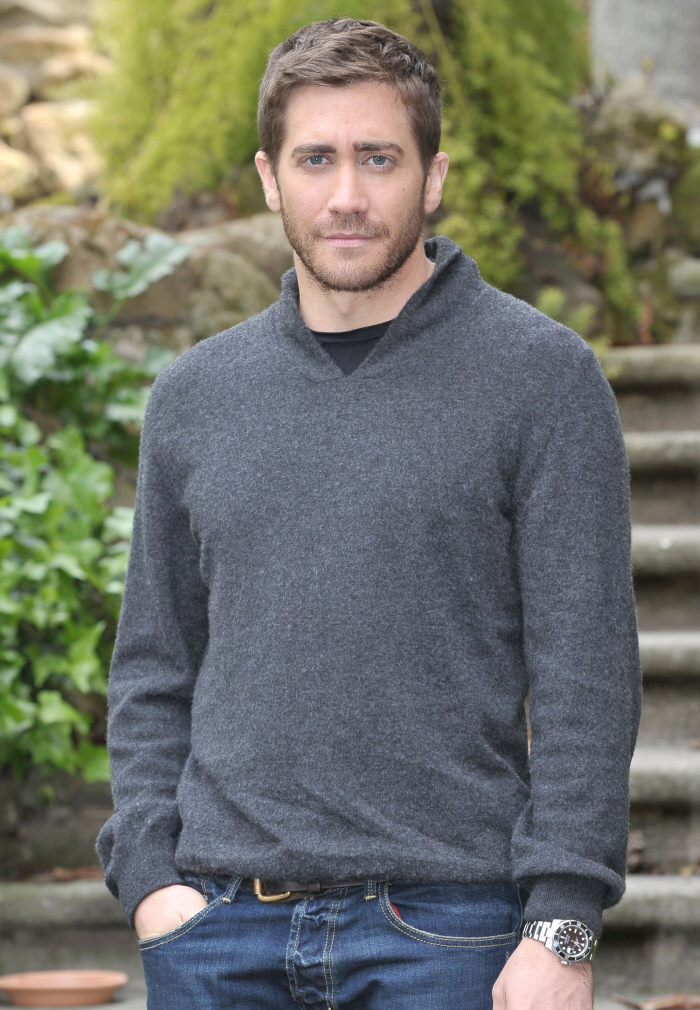 Photos courtesy of WENN.