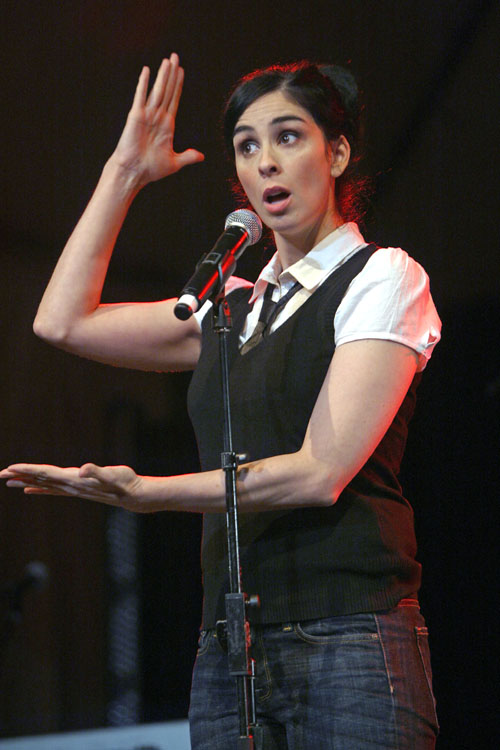 Comedian Sarah Silverman has attempted to export her off-kilter brand of humor to the U.K. – and so far, audiences would like to send her back to the U.S. Silverman was booed and received scathing reviews of her new act at London's Hammersmith Apollo by fans who didn't think her act was funny or long enough to justify the price tag of admission. Ouch!
US comedian Sarah Silverman was heckled on stage during her UK stand-up debut in London.

Fans, who had paid about £50 a ticket, slow hand clapped and shouted they wanted their money back after the star's short 40-minute set.

After the audience refused to leave, Silverman was forced to give a Q&A session as an encore after admitting she had no other material prepared.

The comedian has her own show on US cable TV network Comedy Central.

Unimpressed fans shouted "you're over-hyped Sarah" and "I've seen longer clips on YouTube", before the star told the audience to "go home" and the left the stage.

Reviewers from comedy websites and national newspapers were also left underwhelmed by Silverman's set at the Hammersmith Apollo, which "fizzled out" by the end.
I like Sarah, but I'm willing to admit that her stand-up is often hit-or-miss. So is her show. Sometimes I laugh hysterically, and sometimes I'm totally grossed out. Maybe that's how she wants it to be. I have a couple friends who are stand-up comics, and they tell me it's a rough line of work. If you're having an off night, it is hard to hide – and the audience is encouraged to be less than kind. I have noticed a big change in Sarah's material and delivery since the Jimmy Kimmel breakup – I wonder if that's got anything to do with it? In any case, I'd rather listen/watch Sarah than Britain's new comic "it" boy, Russell Brand, any day of the week. If that's what the U.K. thinks is funny, no wonder Sarah tanked.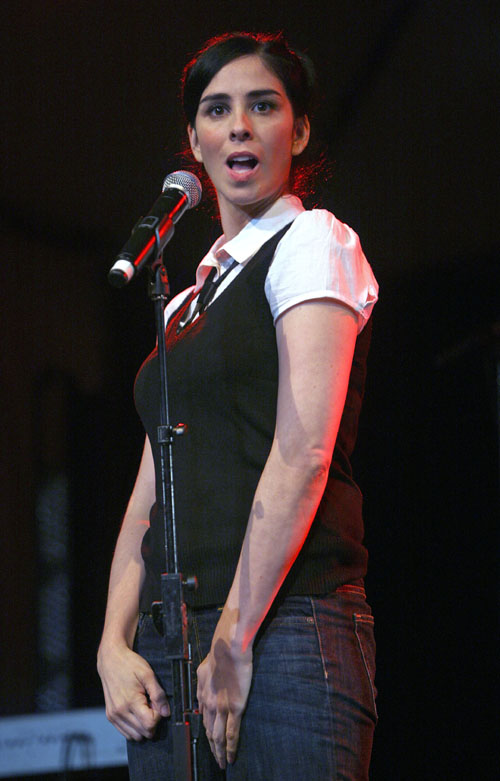 Photos of Sarah performing at a benefit for Darfur in August 2008 courtesy of Bauergriffin.