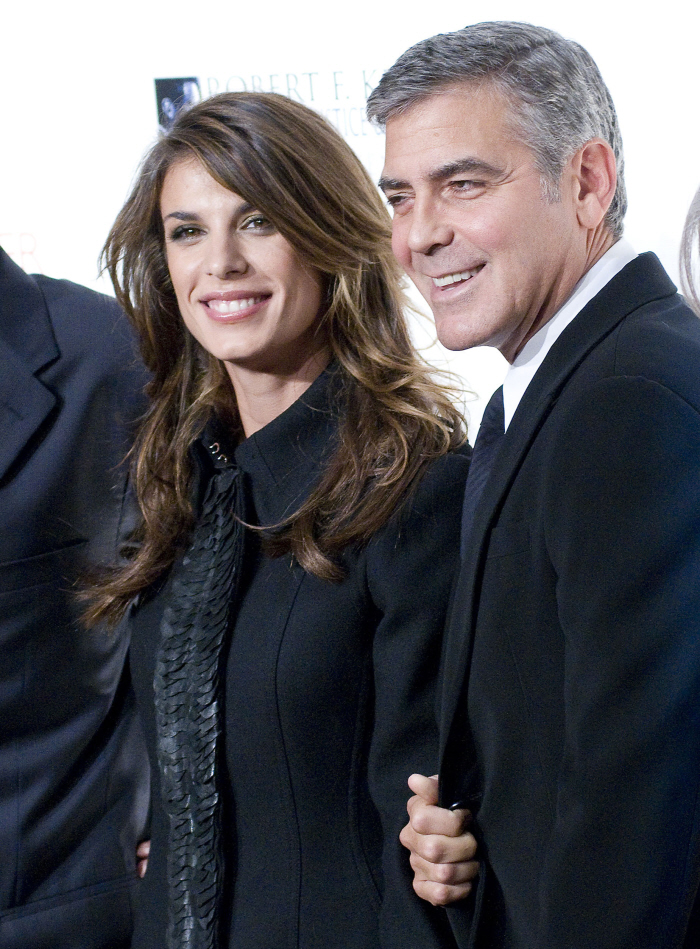 Since it seems like none of us can get enough of the breakup of George Clooney and Elisabetta Canalis, here's another story to add to the growing pile of conspiracies, half-truths and… whatever the Italian tabloids are (fun!). Yesterday, we heard from Eli's mom and dad – mom said Elisabetta is totes depressed, dad says he wanted Clooney as a son-in-law. Now comes a new wrinkle – were Elisabetta and George done months before the official split announcement?
The break comes as somewhat of a surprise considering Elisabetta just gushed about her "fairytale" romance in one magazine and told another she and Clooney had adopted a cocker spaniel together.

And as recently as June 15, the duo looked lovely-dovey during dinner at Il Gatto nero, near Clooney's villa on Lake Como in Italy. But later that night, says a Canalis source, the pair had a "fiery" fight: "George was angry about the interview she'd done, talking about wanting to get married. She stormed out of their villa. After the fight, they didn't see each other."

As long ago as November, Clooney flirted with women during a Canalis-free getaway to Cabo San Lucas, Mexico.

"He said he was single," says a source. At the time, the star denied any hanky-panky, but Clooney has always been clear about remaining unhitched.
[From Us Weekly, print edition]
Well… eh. If you go back and look through our archives, you can see that I was calling shenanigans over this "fairy tale" romance for months (years, even). I think it was when Eli showed up in Cannes without Clooney, I felt strongly that it was close to done. Then came the interview, and then Clooney's old pattern emerged, and YES I CALLED IT. But I didn't call this whole "I'm single" thing back in November. I have three theories to explain it: 1) It didn't happen (boring); 2) It happened, and Eli and George had an "open relationship" if you will or 3) Eli and George did split up briefly but reunited for his Oscar campaign. Basically: who knows? We don't have to care for much longer, because Clooney will find himself a new escort/cocktail waitress type with dark hair and an Adam's apple soon enough.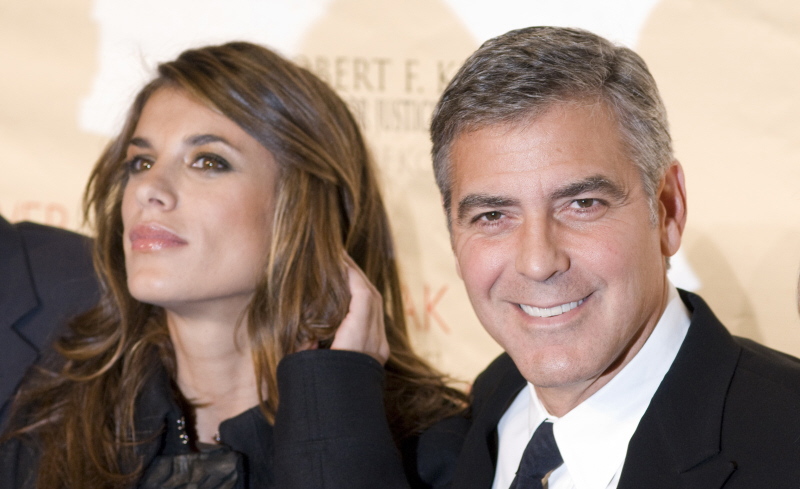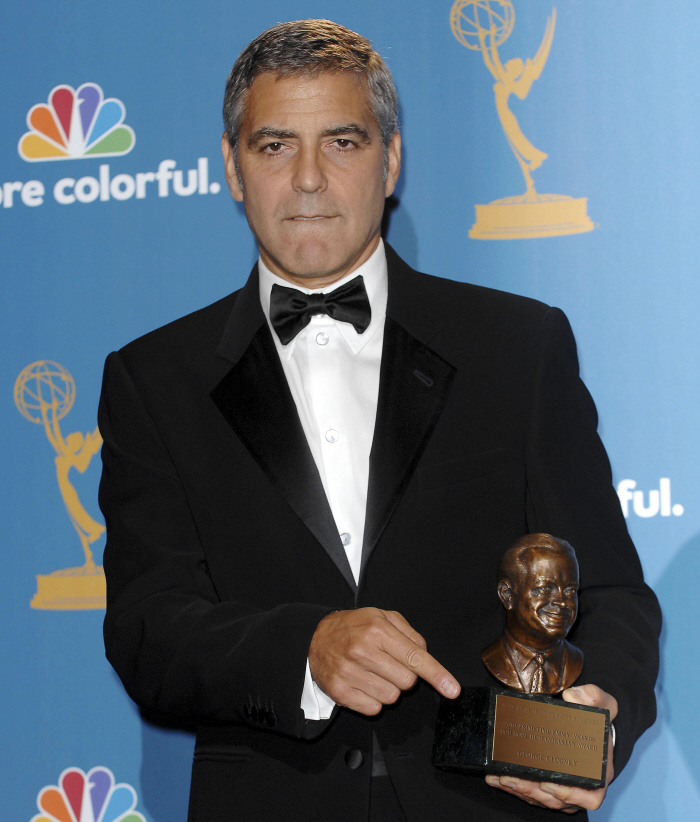 Photos courtesy of WENN.