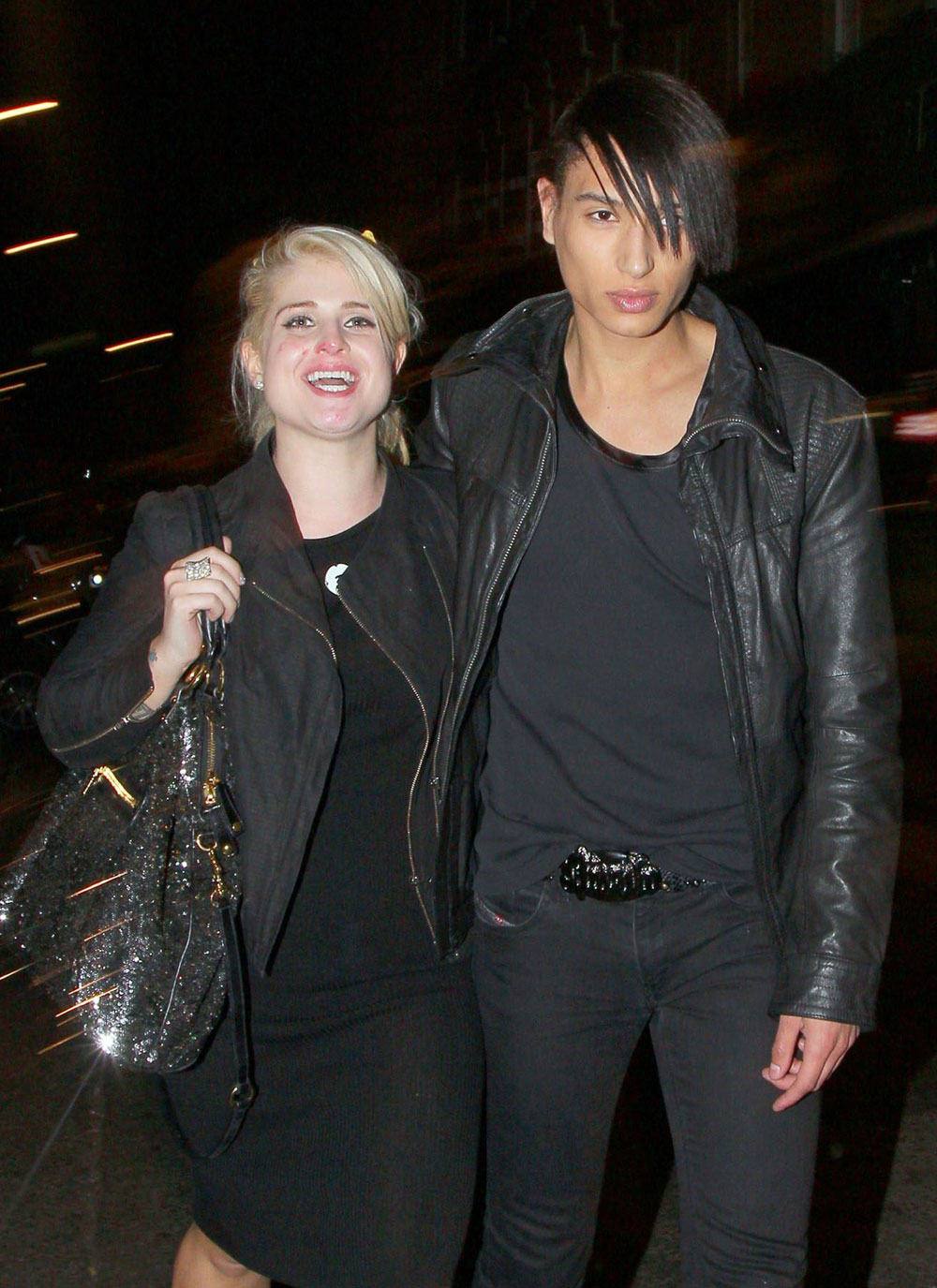 Just from glancing at this picture, I would say that Kelly Osbourne definitely has a type – guys who look like they play for the other team. She was engaged to that due who cheated on her with a transsexual, Luke Worrell, and then rebounded with a musician named Rob Damiani. Now she's been seen out with Natt Weller, a musician and the son of British musician Paul Weller, and it looked like they were on a date. That guy looks way too pretty to me to be straight, but if anyone can end up with another one of those ambiguously straight guys it's Kelly. She looked like she was making out with Natt too as her lipstick was smeared all over her face.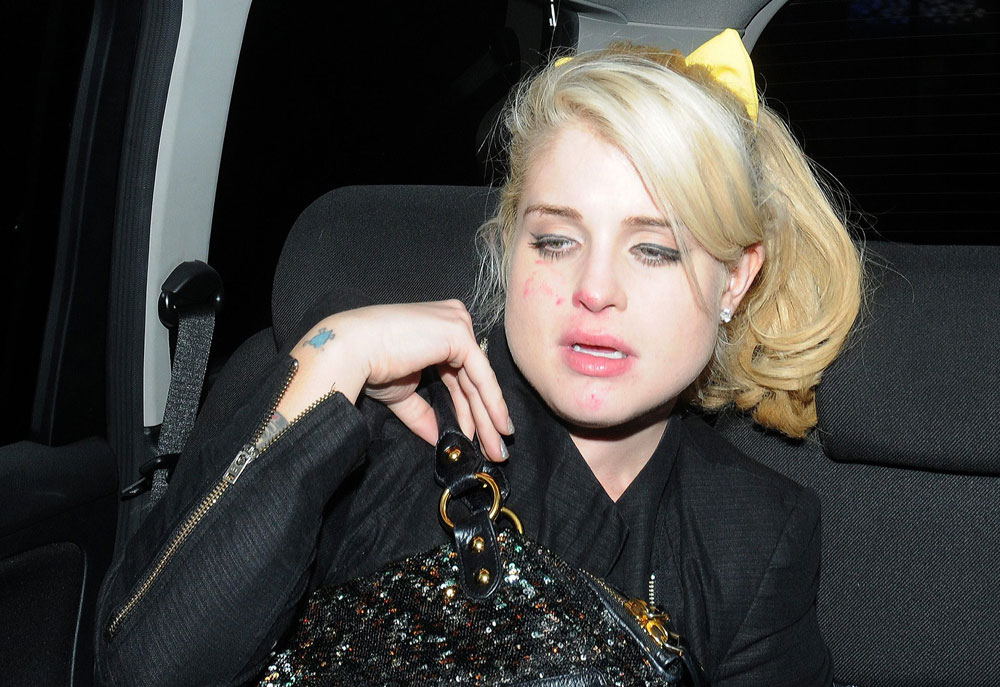 That wasn't the case, though, as Kelly tweeted that Natt is an old friend of hers and not the boyfriend that the Daily Mail tried to make him out to be. The Mail's current article just suggests Kelly is friends with Natt, but an earlier version was titled "Love Blossoming for Rockstar Offspring?" Kelly tweeted otherwise. "oh and apparently my new boy is @AGENTNWELLER we have been friends for YEARS all it would take is one phone call TO FACT CHECK DAILY FAIL!" As for how her lipstick was smeared all over, she tweeted another friend, drag queen Daniel Lismore, asking how it happened. This photo kind of explains it.
In recent news about Kelly, she got turned away at first from the backstage area at a Pulp concert over the weekend. Alexa Chung had to convince security to let Kelly in. Ouch. Many "Common People" jokes were inevitably made. Kelly had an answer to that too, tweeting "in a mood because that story about alexa having 2 get me backstage is such B.S and makes me look desperate id rather be in the crowd anyway!" The pictures suggest otherwise, but whatever.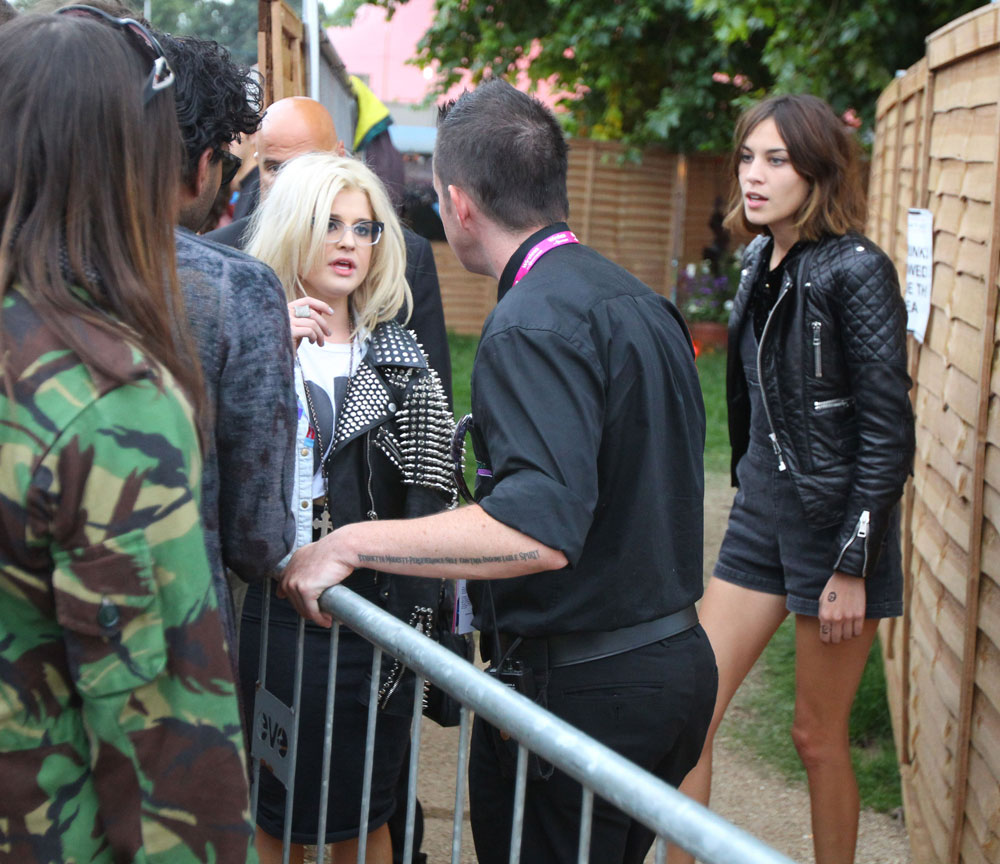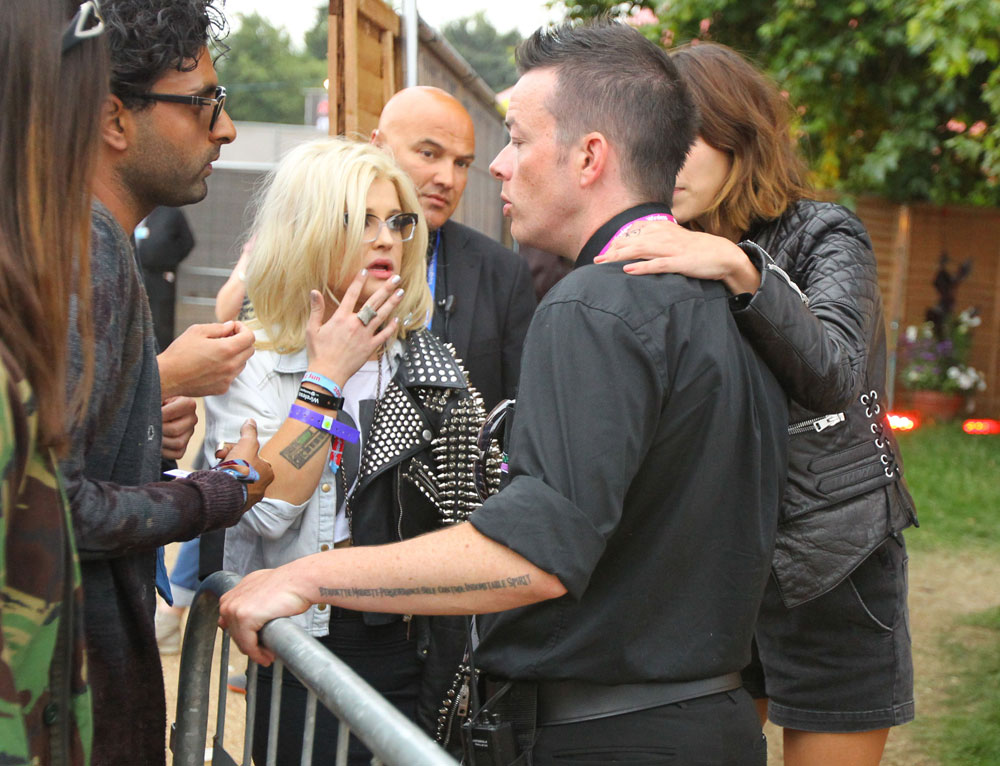 I would say that at least Kelly isn't in a fight with someone over twitter or otherwise, but she did bark back at a dude who suggested that she didn't need to work because she's famous. She tweeted "that has f*ck all 2 do with it you ignorant twat sorry you have no ambition but i do and i worked f'ing hard 4 this so piss off!," following up later with "it must suck that you mind is as small as your penis!" That was a decent comeback, she should have used that one first. He should have followed up with "you should know."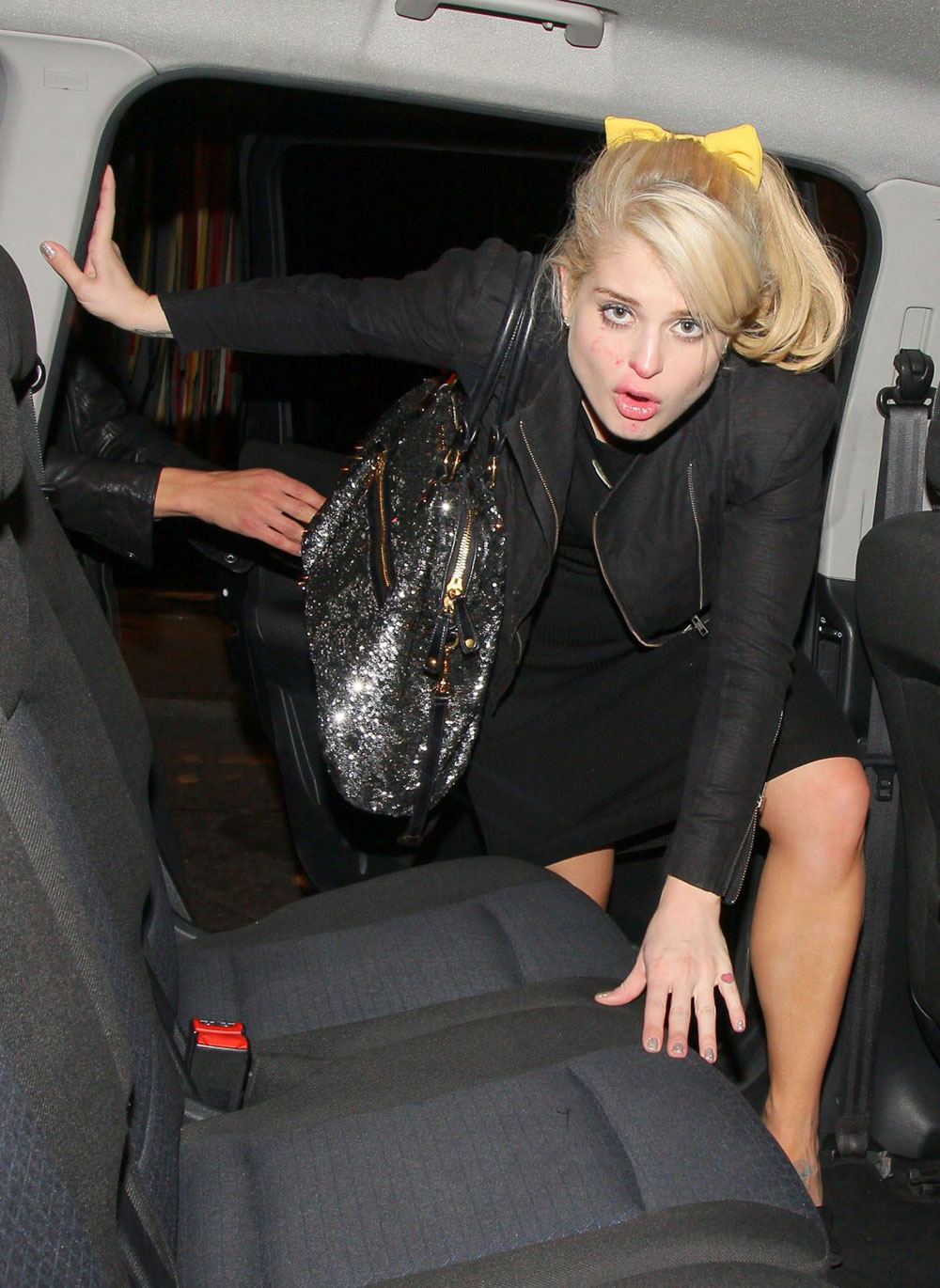 Oh Kelly, she works so hard going to concerts and clubs and setting the record straight about who she's dating and why her makeup is smeared. What stress she has and no one ever gives her credit.
Update: A lot of you have mentioned that this guy is supposedly dating Taylor Momsen. That's a curious match.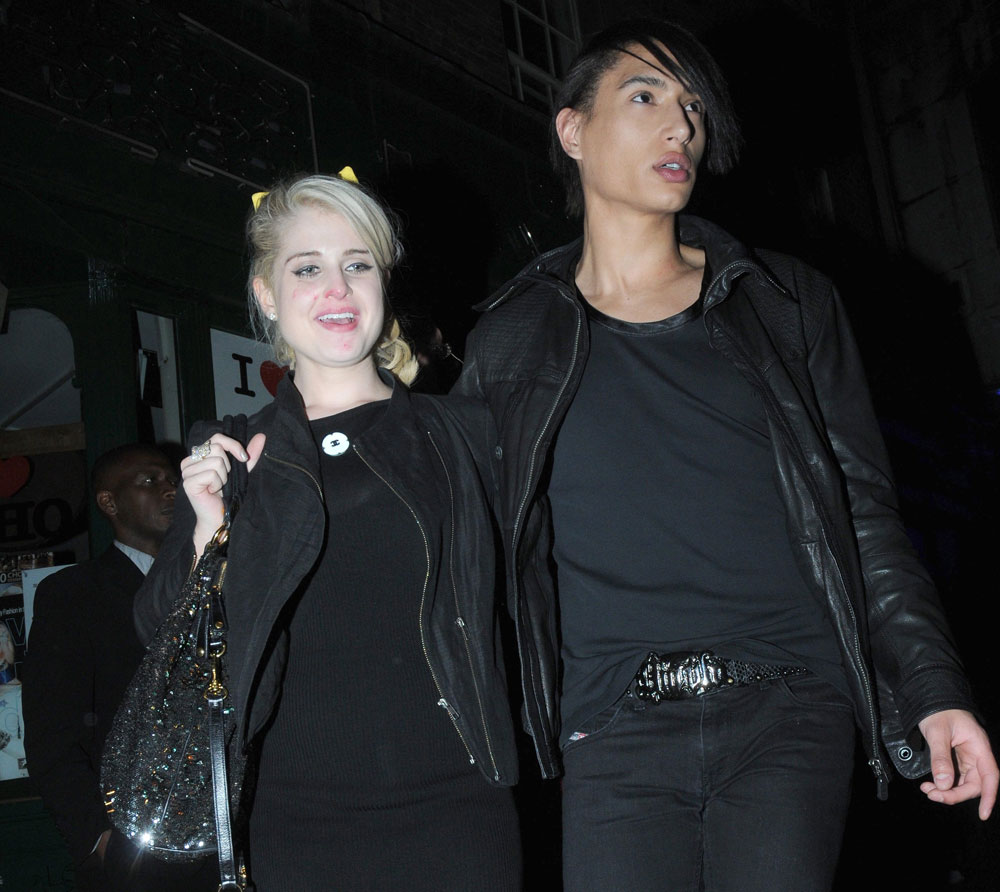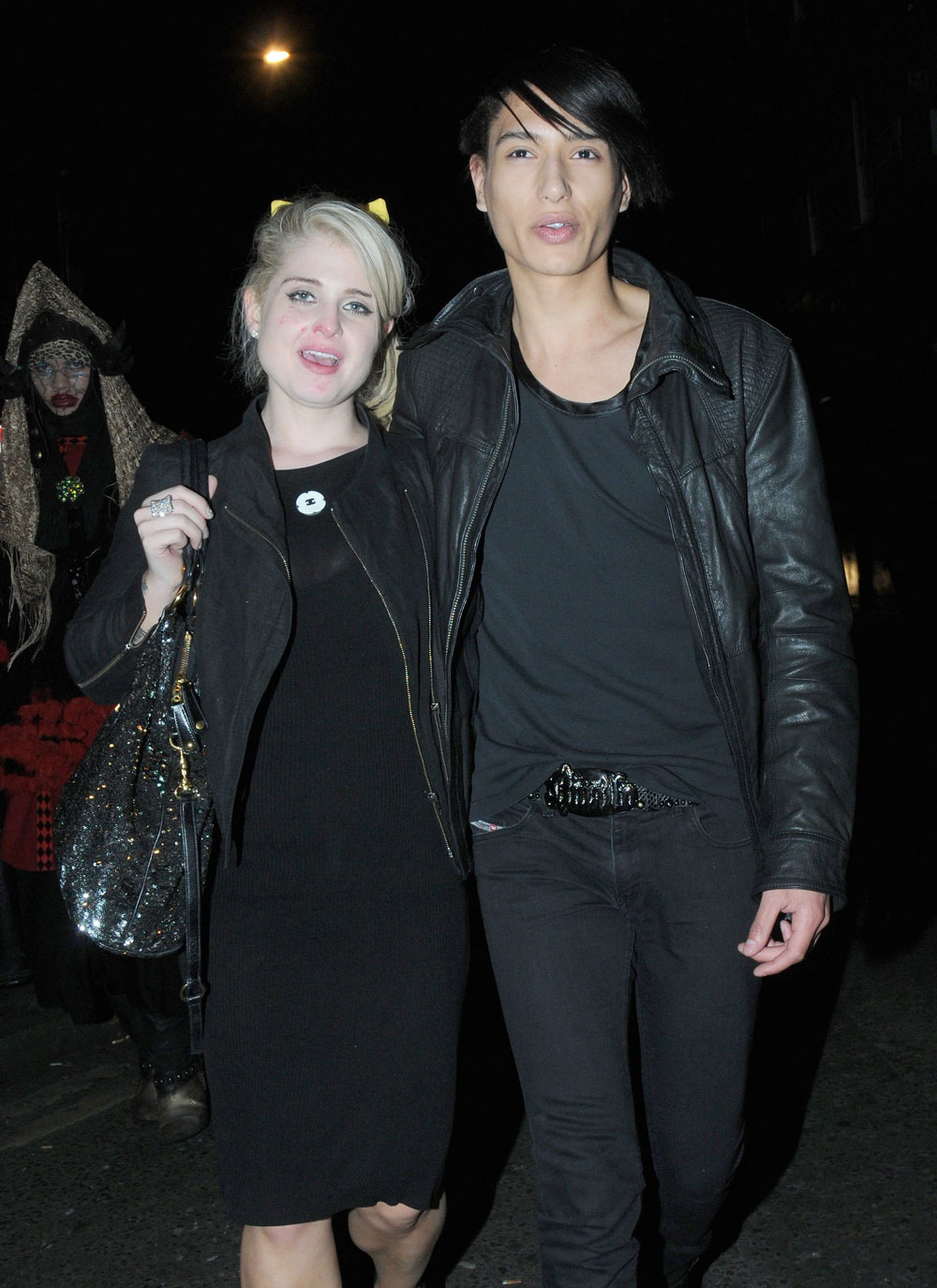 Photo credit: WENN and Fame