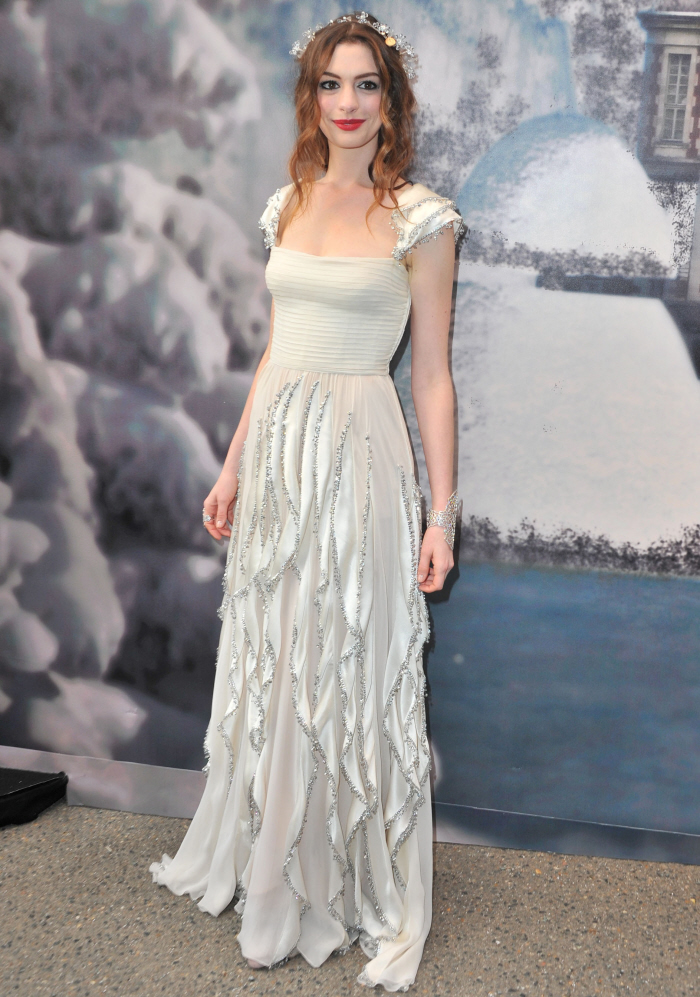 Anne Hathaway is still in France, like she was yesterday, when she was the guest of honor at the Valentino show. These are pics from last night's White Fairy Tale Love Ball at the Chateau de Wideville in Crespieres, France. I believe she was the guest of honor at this event as well, and she posed for photos with Valentino, who looks like a gigantic ham. Is it just me? Am I just hungry? Anyway, Anne is wearing Valentino, of course. I've talked about this issue I have with pale girls wearing white before, and I specifically remember bringing it up with Anne before – she looks washed out when she wears white and cream. And she's ALWAYS wearing white for formal events or red carpets. The affect tends towards ghostly and corpsey, and it's totally unnecessary, considering Anne looks amazing in jewel tones, as we know. All of that being said… I like the dress. I like that Anne is styled like a princess-fairy. It's a cute effect, overall.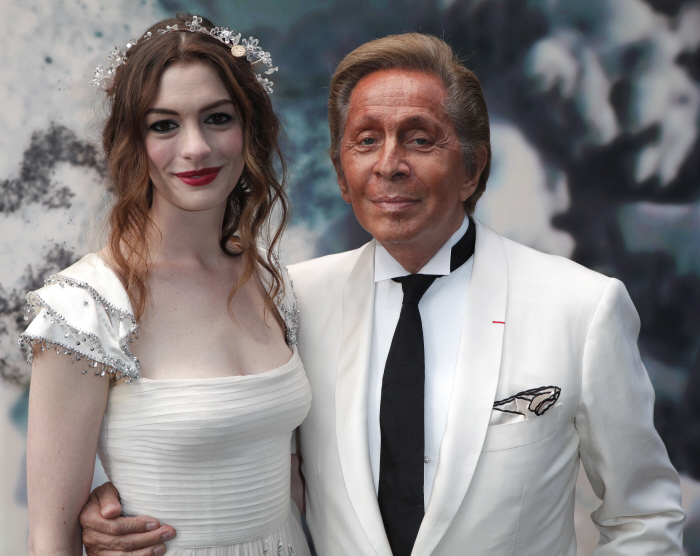 When we were talking about Anne's mob widow style yesterday, a lot of pointed out that something weird is happening with her nose. I agree! I'm not saying "Bitch got tweaked" – at all. If anything, her nose looks larger than before. I have a theory, and it's kind of mean. Remember when Ashlee Simpson got her nose job, and then years later, people started saying that her old nose was growing back? I wonder if that's happening to Anne. Like, she got tweaked years ago, and her old, original nose is slowly creeping back. Or it could just be a deviated septum.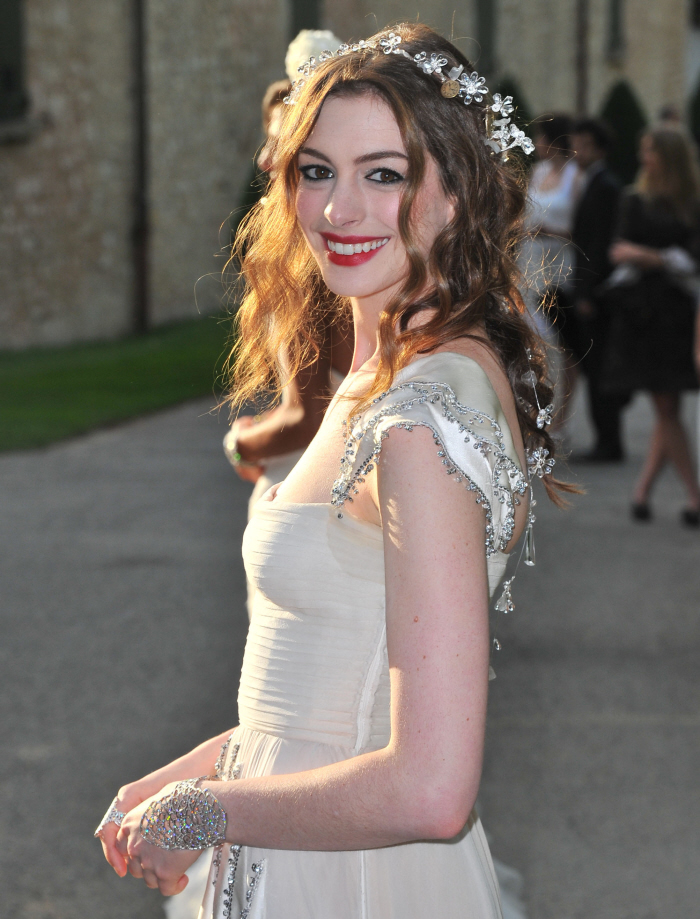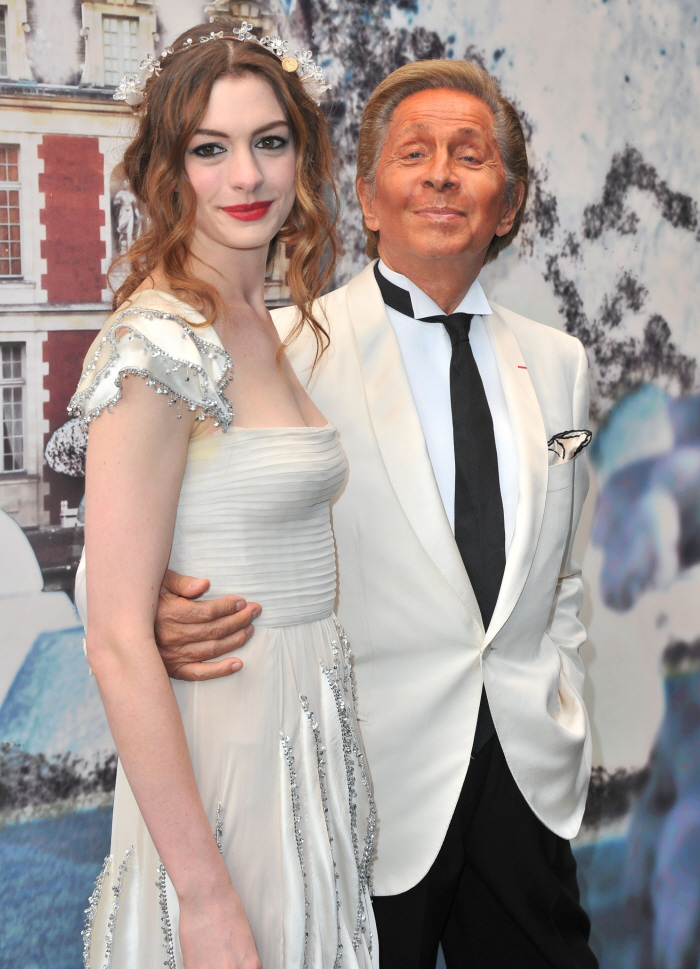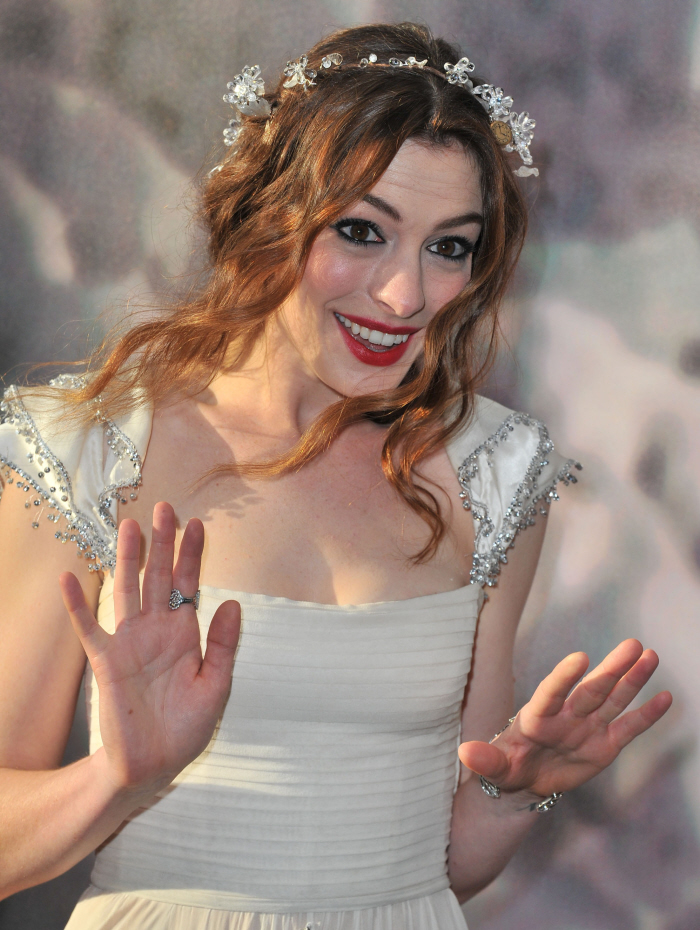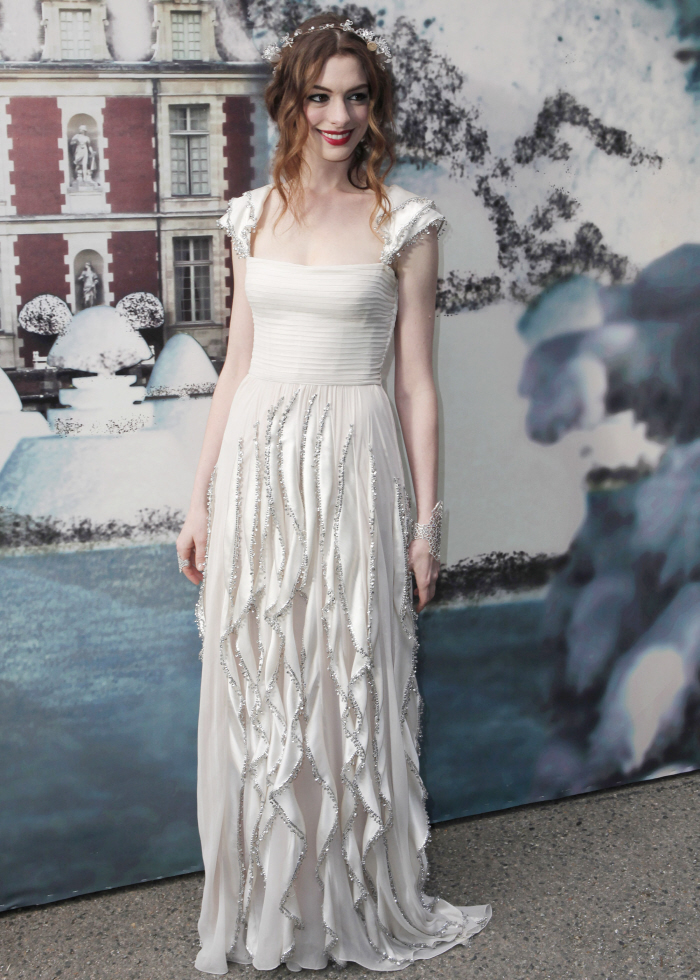 Photos courtesy of WENN.