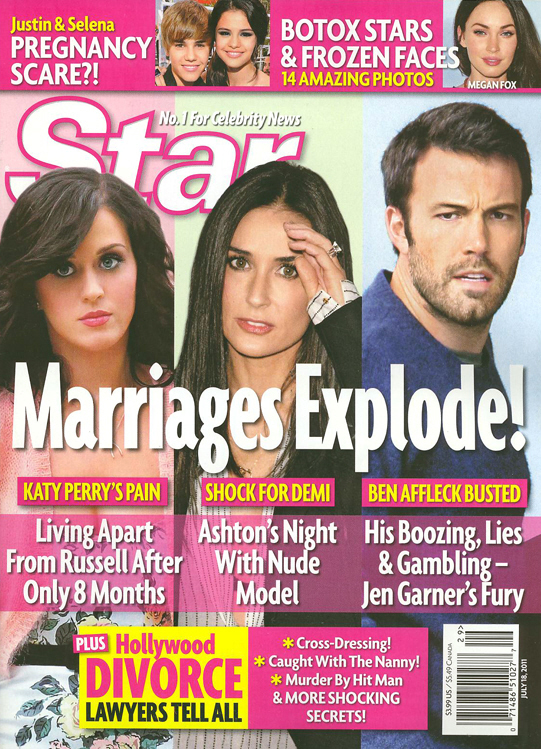 A couple of weeks ago, Star Magazine and Radar had a pretty decent scoop on the hush-hush underground poker games going down with A-list Hollywood. Tobey Maguire, Ben Affleck, Matt Damon and Leonardo DiCaprio were all listed as attendees of these high-stakes, high-losses poker games, which might result in multiple lawsuits and perhaps even a federal investigation. From what I could see, Star and Radar had actually done some footwork and investigative journalism to get the story, but they exploited the fact that all of these A-list men were partaking, and there were a series of denials and such. Who knows how it's going to turn out?
BUT! The gambling story still has legs, especially for Ben Affleck, who in 2001 was treated for his gambling addiction. After his rehab stay, he also claimed that he had given up alcohol, although there are persistent rumors that he's still boozing (with photo evidence). So Star Magazine's cover story this week includes the Garner-Affleck marriage in its trilogy of marriage problems. According to Star, Jennifer Garner "had no idea" that Affleck was back to drinking and gambling away millions of dollars. An insider tells the mag, "Jennifer is terrified that his history of gambling, drinking and womanizing is catching up with him… If things get worse, Jen could be a single mom." Star's source also says that Ben is telling friends that Jennifer "busted his balls" when she found out, and a "card shark" who played with Affleck says: "As we gambled, [Ben] would joke with us that he'd told Jen he was going to an Alcoholics Anonymous meeting. He'd say, 'I've got to get home to the wife before she figures out where I am.'"
Meanwhile, in the new issue of Star (according to Radar), sources also claim that at one point, Ben owed $400,000 to a "powerful movie mogul" – Ron Meyer, Tobey Maguire's father-in-law. There are also claims that Ben even "hosted" his own underground poker game (referred to as "Ben's Game") at the Grand Havana Room in Beverly Hills, a high-end cigar club, back in 2003, and that Jennifer Lopez knew about it and wasn't happy about it. The games would later move to Prego Ristorante, and that's where Ben lost $400K to Meyer: "Ben busted big. He drummed up a giant tab, and then all of a sudden he disappeared from the game. He wasn't seen for months. He'd had a string of bad movies and didn't have any big projects on the horizon, and everyone was wondering, 'Is Ben broke?' But we knew that he couldn't stiff a businessman like Ron Meyer. That would be 'career over' in Hollywood. Suicide. Eventually, Ron got paid and Ben started turning up to the games again."
For the record, Affleck's rep went to Gossip Cop and "assured" them that the story is "false" and all "lies" and then the rep pointed to these photos of Ben and Jennifer's Fourth of July, almost like those pics were a candid photo shoot designed specifically for damage control…? No, they would never! DIMPLES. Just look at the dimples.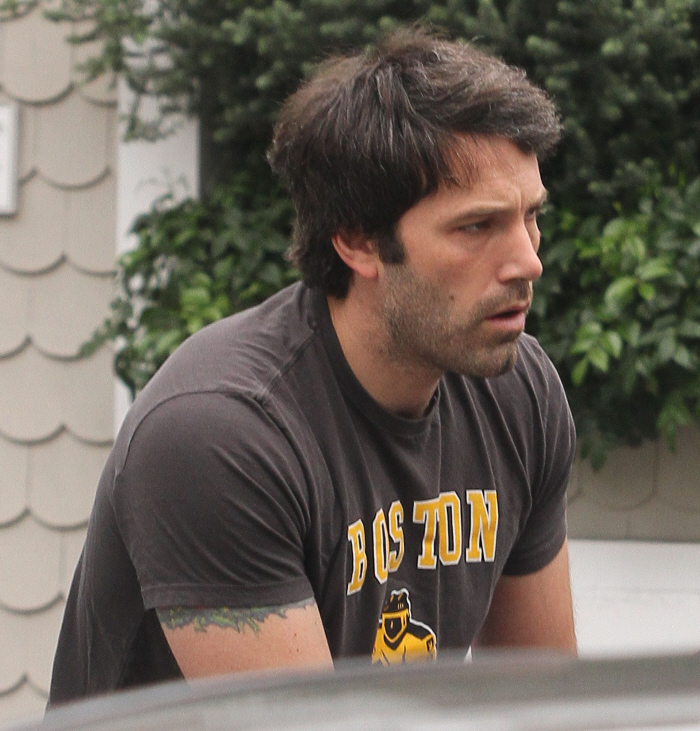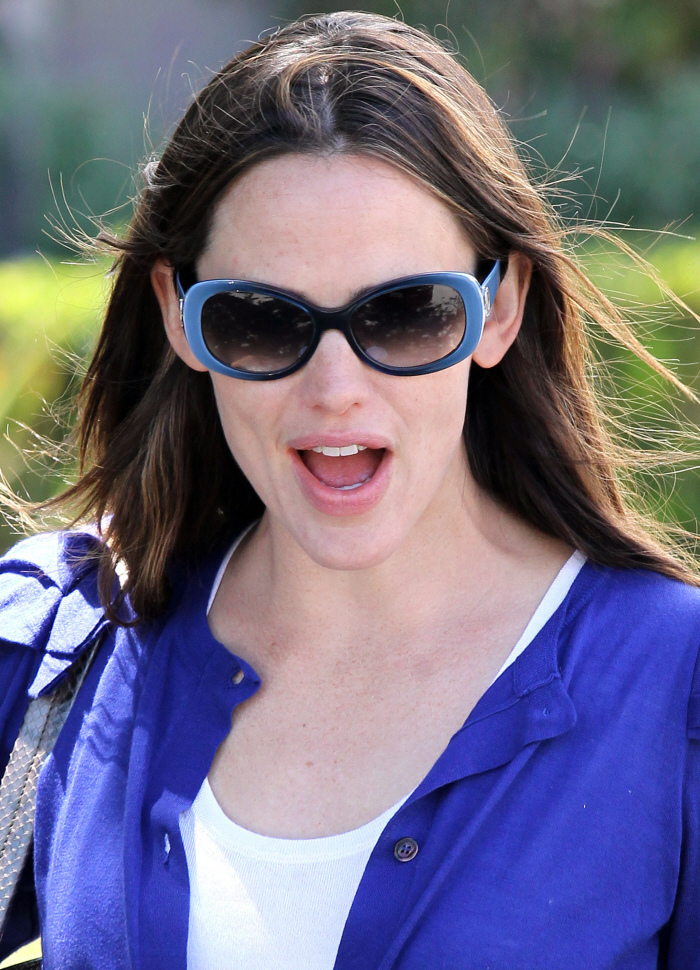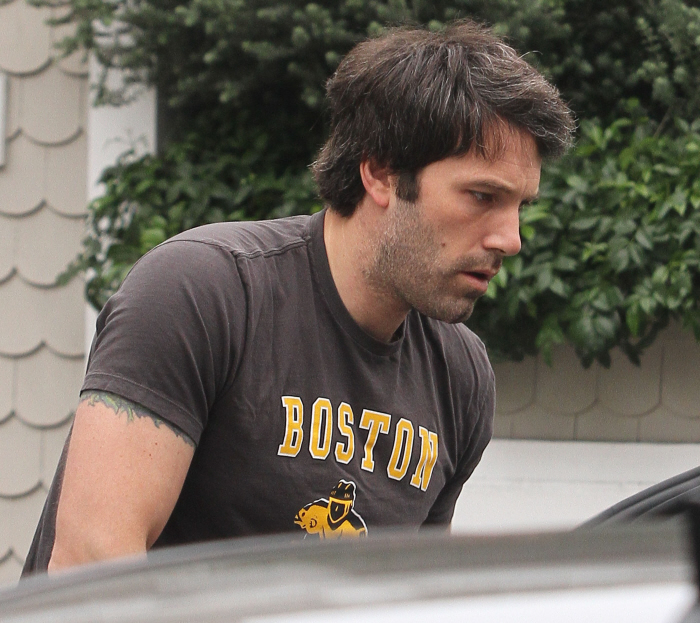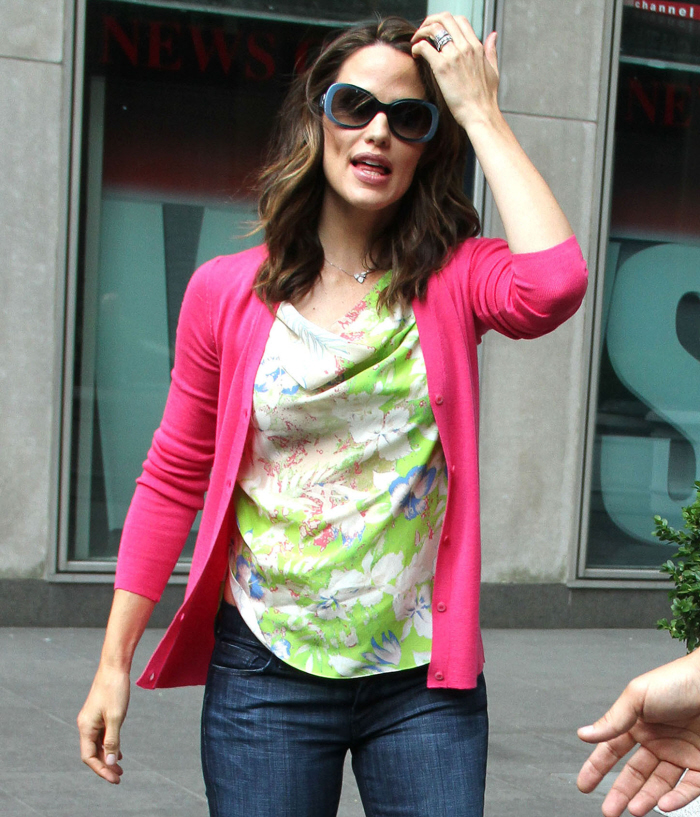 Photos courtesy of WENN.