Bristol Palin was on The View yesterday promoting her new memoir. OK! has details of her appearance and Barbara Walters took Bristol to task in that way she has while squinting her eyes and looking at her subject like they're dirt. She questioned why Bristol claimed on one hand that Levi "stole" her virginity, but then kept having sex with him. Bristol's answer reveals a lack of logic, which seems to be common in her family:
Bristol Palin has been making the media rounds about her new book, Not Afraid of Life: My Journey So Far, in which she claims her virginity was "stolen" by Levi Johnston. But as Barbara pointed out, Bristol must have liked it since she continued to have sex with him, right?…

In the book, Bristol describes losing her virginity to Levi (now the father of her son) after getting drunk on a camping trip and claims her virginity was "stolen" because of it. However, Bristol didn't get pregnant from just that one event — she continued to have sex with Levi after that first time.

So Barbara asked the obvious question, "It must have been okay, because you kept on having sex with him, yeah?"

Bristol smiled and explained, "We did it that one night and I just figured it's okay to do it again because I'd already broken my moral code."
[From OK! Magazine]
That "I broke my moral code" logic is pretty flawed. It's not like a moral code goes away once you do one thing that goes against it. "Well I stole some lipstick when I was wasted and didn't know what I was doing. That goes against my morals, but I may as well never pay for makeup again." It doesn't make sense to me, and it sounds like she's still blaming Levi for decisions she made. I'm not going to get into this more than that, I realize this is a touchy subject and Bristol was young when it happened. I just would like to hear her take responsibility for having sex with Levi and getting pregnant. She seems to be rationalizing that it's all due to external factors beyond her control. I don't even hear her admitting that she forgot to take her birth control pills. Maybe she didn't forget and they just didn't work right. It's all someone else's fault.
A quick glance at the reviews on Amazon for Bristol's book reveals that people who supposedly read it have the same impression of her.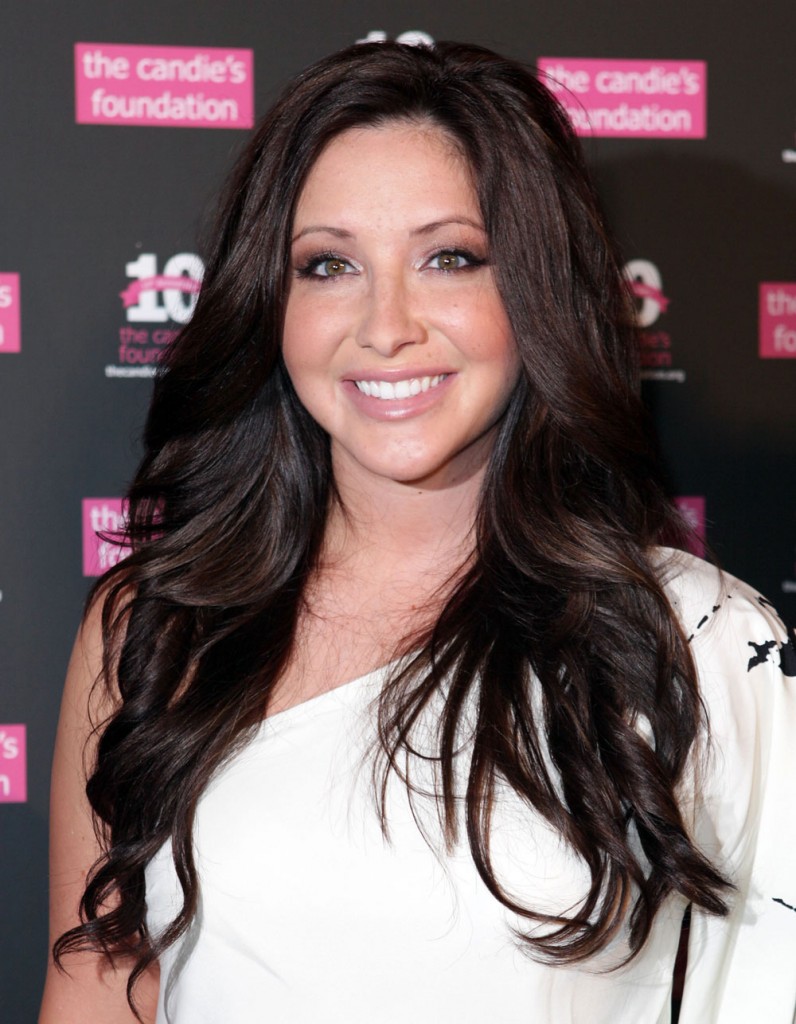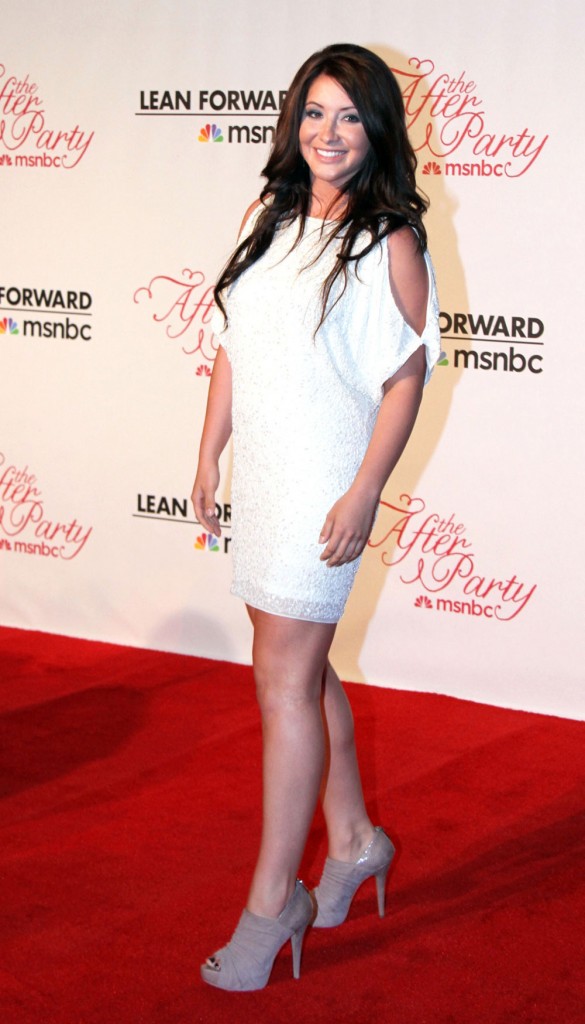 Photos are from 5/3/11 and 4/30/11. Credit: WENN.com