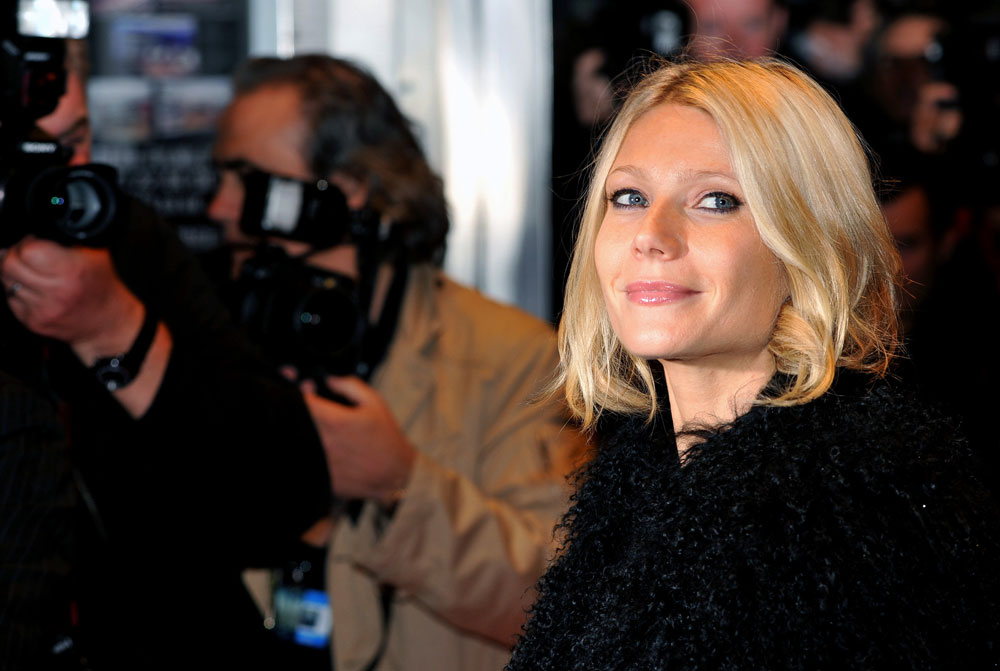 Gwyneth Paltrow seems like she takes a lot of advice from older Madonna. She married a British guy after Madonna did, she was introduced to her shyster physical trainer by Madonna, and judging from the latest photos of her on the red carpet she's even taking fashion guidance from the pop star. Gwyneth has even been seen popping into the Kabbalah Centre, but wisely seems to have decided not to become a member of the cult.
It's doubtful that Madonna takes advice from people who don't wear a red string on their wrist and/or charge her tens of thousands for some prepackaged brand of manufactured wisdom. But if anyone can get through to the small sliver of human frailty that's left in Madonna's paper-thin soul, it's Gwyneth. It was rumored that Gwyneth was trying to talk Madonna out of divorcing her husband of eight years, Guy Ritchie, for the sake of her children. Now that it's a done deal, Gwyneth says she's there for Madonna on the other end of the phone, and that she talks to her "a lot":
Gwyneth Paltrow is helping Madonna get through her divorce from Guy Ritchie.

"You know, she's a dear friend, and I'm supporting her in all [the] ways that I can," Paltrow, 36, told Usmagazine.com at the Two Lovers Premiere in London Monday.

"I'm just here for her," Paltrow added. "I'm just here on the other end of the phone, really."

Paltrow says she's been in constant contact with her pal.

"I speak to her a lot," she said.
[From US Weekly]
Whatever helps Madonna get through her divorce is fine, as long as she settles into a long retirement with about half of the income she's made over the past decade. Paltrow would do well to fade into obscurity too, but if she's learned anything from Madonna we'll be seeing a lot more of her no matter how her life circumstances change.
Gwyneth Paltrow's haughty lifestyle website, Goop, has not been updated in the month since it was first launched with only a personal statement from Gwyneth and some pastel icons. The actress chided us to take control of our lives and make more time for ourselves. She did not see the irony in telling people with far less resources and no staff at their command that they should "make [their] life good" by doing more for themselves and not being "lazy."
Gwyneth Paltrow is shown at The Times BFI London Film Festival Two Lovers premiere at the Odeon West End on 10/20/08. Credit: WENN