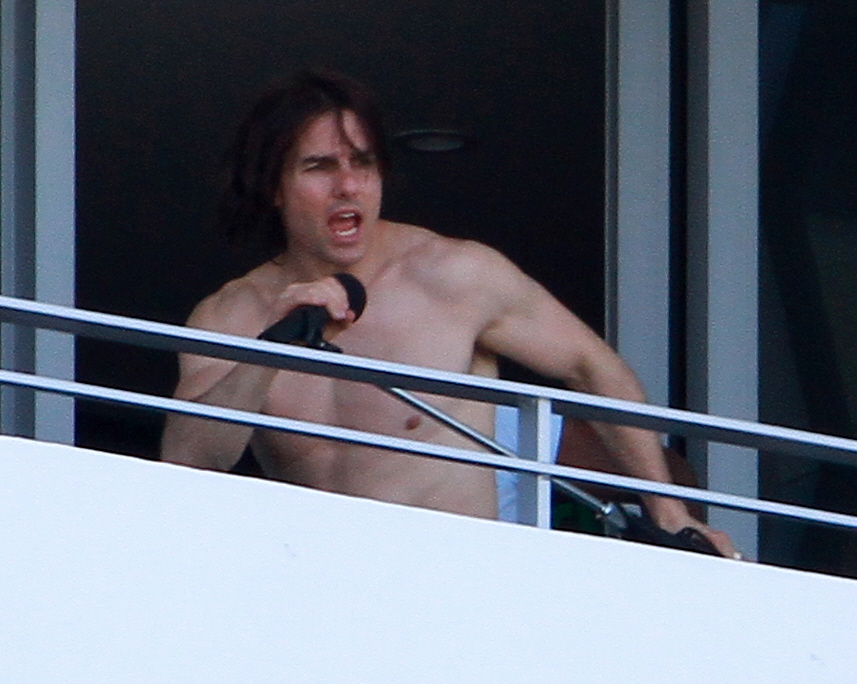 I don't even know how to describe what's going down in these photos. Fame Pictures describes it as, "While on the balcony of his SoHo hotel room in Miami, Florida, the ever charismatic "Rock of Ages" star, Tom Cruise, gives the crowd below a little taste of the upcoming film as he gives a shirtless demonstration of his ability to 'rock out' with a microphone on July 16th, 2011." So this is Tom Cruise, "rocking out" and/or advertising his rock-star O-face for the Miami hustlers? I know everyone is going to yell at me about Tom being an evil, auditing brain-washer who married a robot and raises his kids in a destructive cult, but I honestly feel bad for Tom. It's flat-out pity at this point. He's trying so hard, and he just reeks of… desperation. I guess I feel pity because I'm old enough to remember a time when Tom could do no wrong, when he was the #1 Box Office Star, Ever, when he wasn't reeking of desperation. Cringe through more photos of Tom's unhinged "Rock Out" face: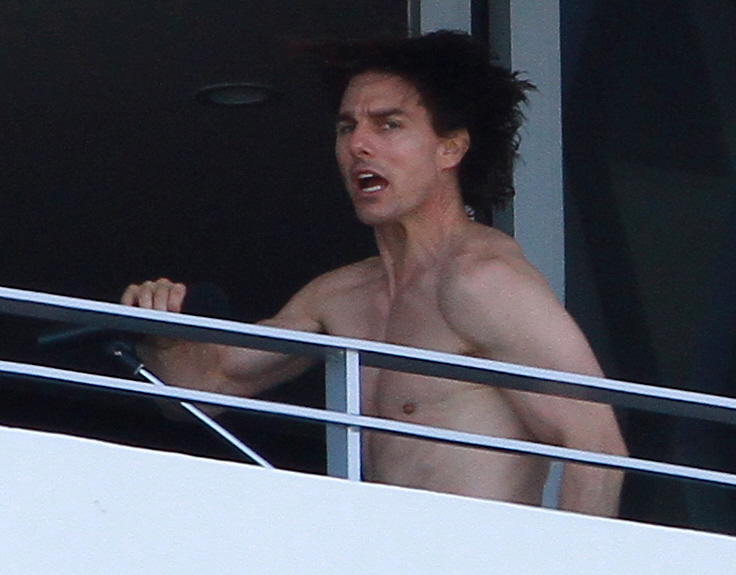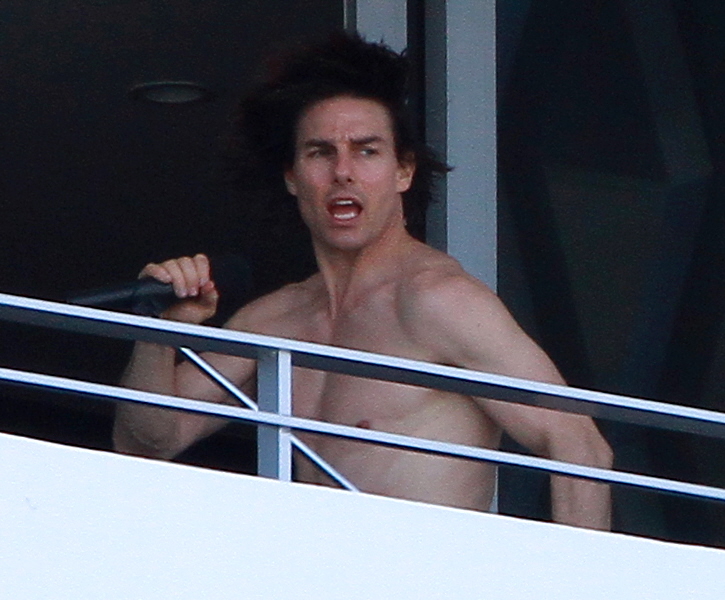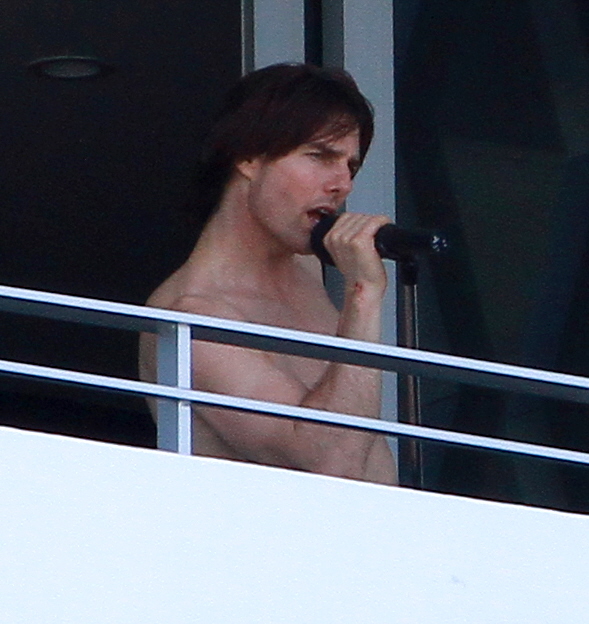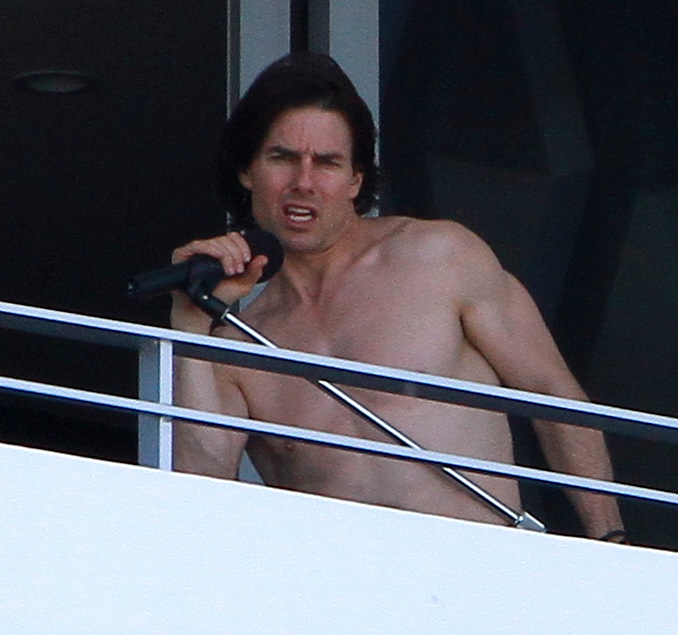 And what does Katie think of this? REBOOT. REBOOT.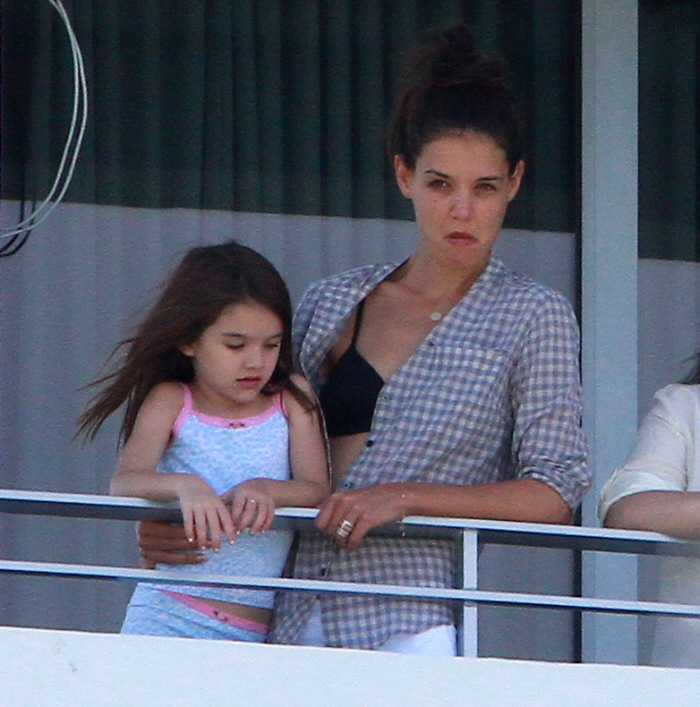 If all of that wasn't gross and sad enough, Tom also went for a pool dip with his girls. He left his hat on, because…? Because he's balding? Because Xenu gave him a toupee? Because it's his new thing? Because he's constantly thinking about The Full Monty? I still find his happy trail/L.Ron Trail so, so disturbing. It wasn't always like that, right? It wasn't always just that random tuft of damp, wiry hair, glistening in the sunlight? *vom*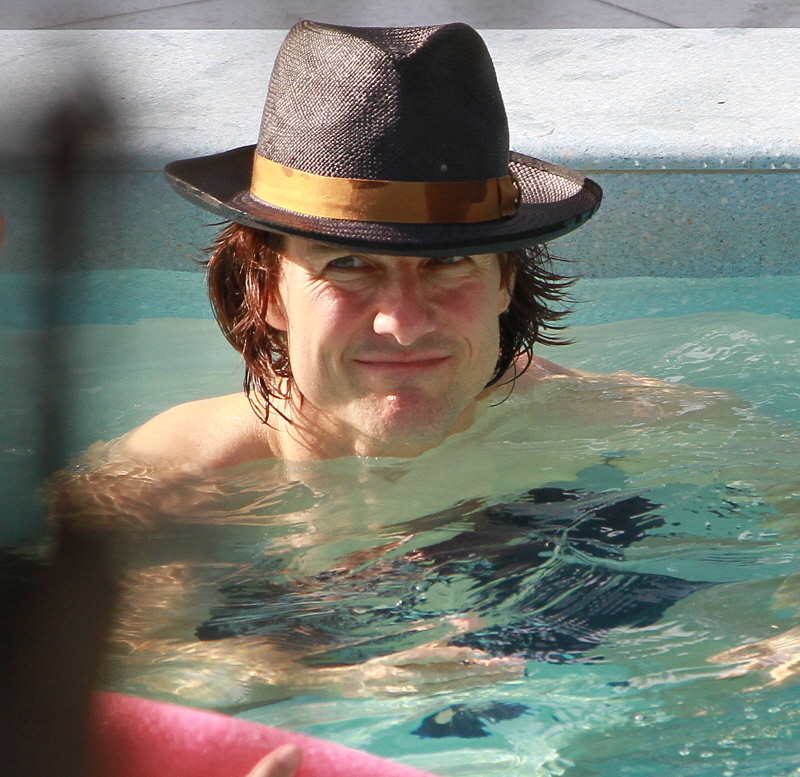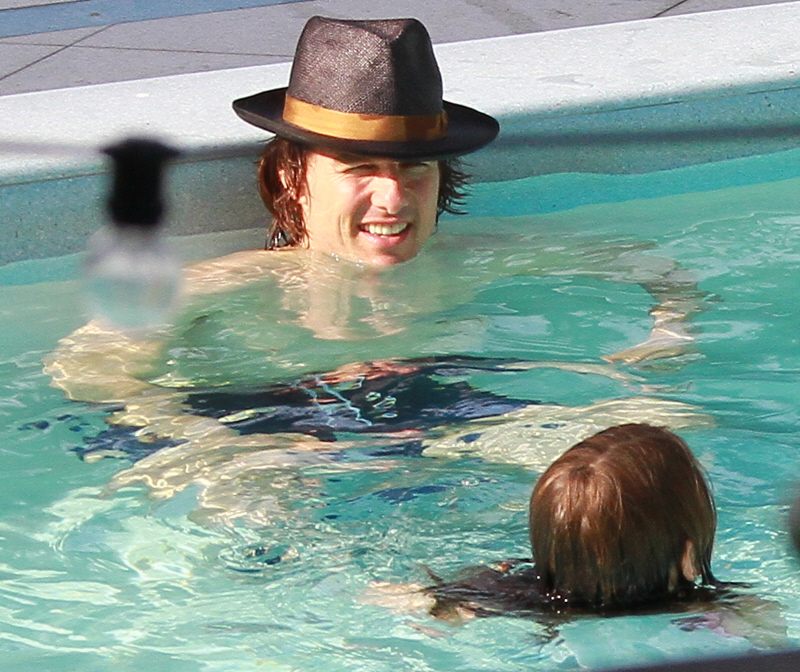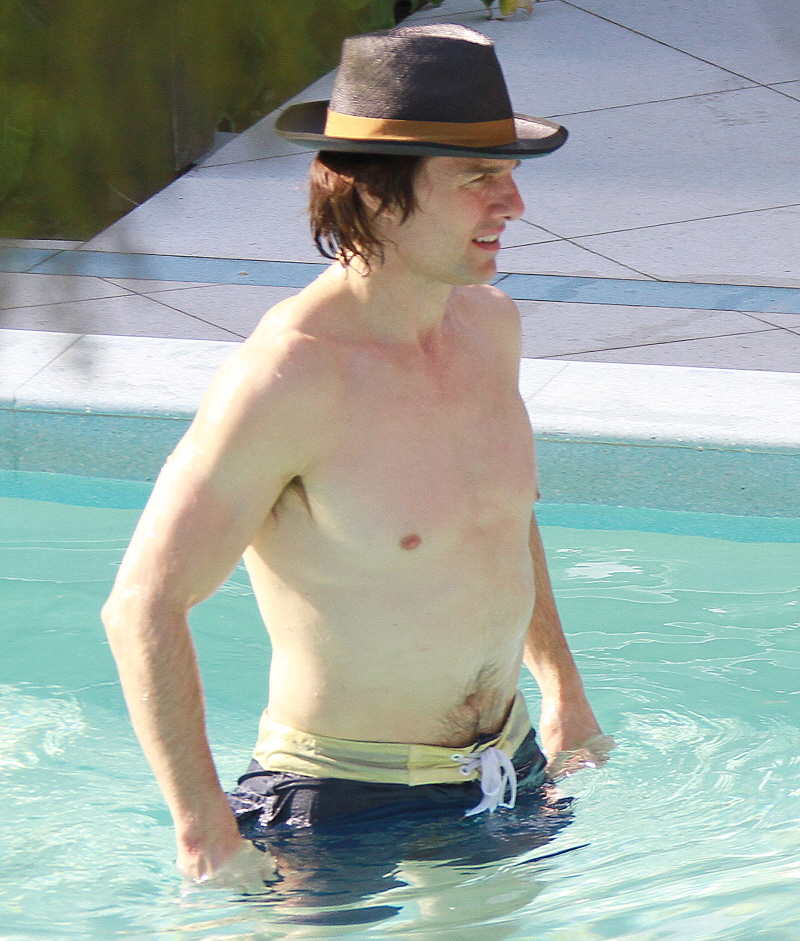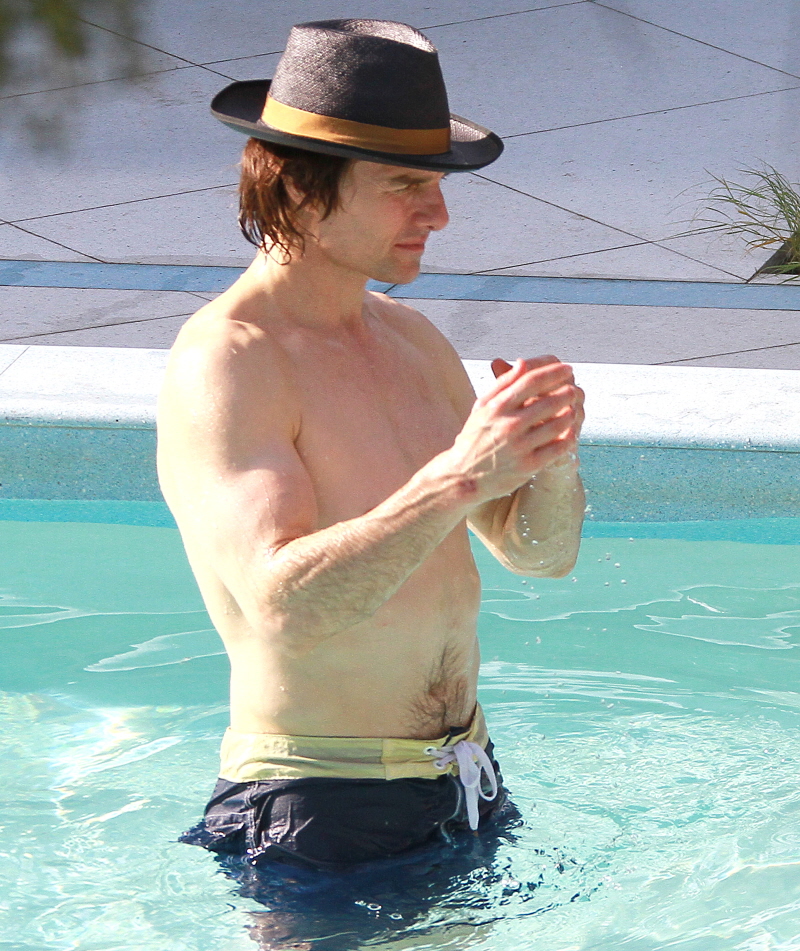 Photos courtesy of Fame.