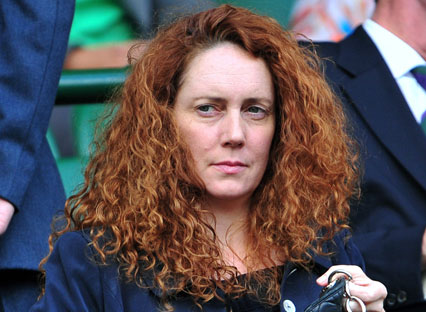 Former News of the World head Rebekah Brooks was arrested by police on Sunday ahead of a scheduled meeting to answer questions about her role in the massive phone hacking scandal. The arrest was unexpected, and Brooks was released on bail about 12 hours later. Apparently it's rare for someone to get arrested by appointment on a weekend, and Brooks' spokesperson claims it was a surprise. Some members of Parliament are questioning whether the arrest will conveniently keep Brooks from having to testify during a scheduled meeting with of The House of Commons on Tuesday.
The head MP, or chief of the British police, Sir Paul Stephenson, has resigned amid revelations that he hired the former deputy editor of the News of the World, Neil Wallis, as a secret media advisor. Further damning to Stephenson was his acceptance of five weeks' free stay at a high end health resort that Wallis worked for. In his resignation statement, Stephenson denied any wrongdoing and emphasized that Wallace has not been connected with the wiretapping scandal in any way.
Stephenson also suggested that Prime Minister David Cameron has some explaining to do given allegations that his former communications director, Andy Coulson, paid tens of thousands of pounds in kickbacks to British police from 2003-2007 when he was editor of News of The World. Cameron also reportedly had a close relationship with editor Rebekah Brooks and regularly met with her during social functions. It looks like this scandal goes straight to the top in England and that even the Prime Minister is closely connected to it.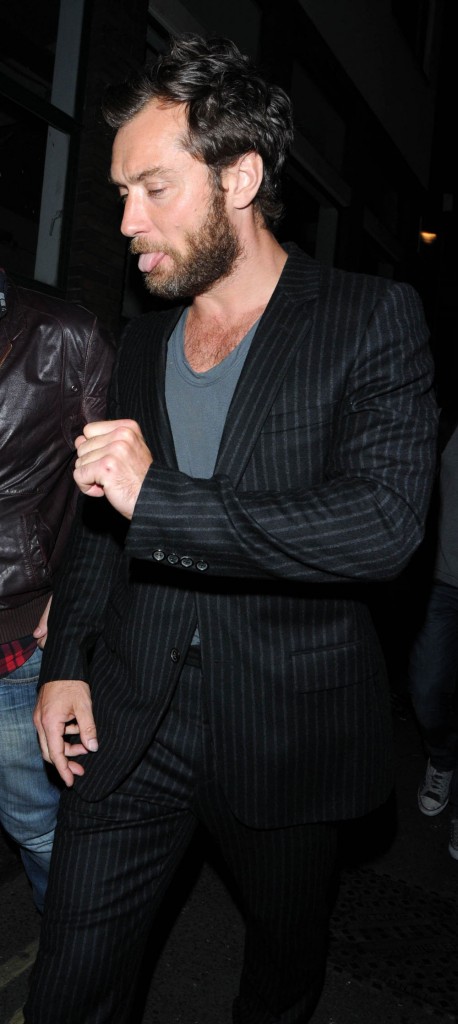 Jude Law is suing News of the World and sister publication The Sun for allegedly tapping his phone in 2005 and 2006. He claims they gained illegal access to his phone when he was in the United States, which would make it a crime under federal wiretap law. Stories published in the two papers at the time contained very specific information of Law's whereabouts down to details about the room service he ordered and how much spent on hotel accommodations. This is not the only allegation of hacking in the US by the company. The FBI is currently investigating whether phones from 9/11 victims were compromised by News Corp, News of the World's parent company.
David Beckham may also sue and is currently having his lawyers look into police evidence to see if he was one of the hacking victims. You know that he's going to try and be incredibly discreet about it because they probably have details of his various affairs.
News Corp has been arrogant and reckless to say the least. It's not surprising that it took so long for the extent of their wrongdoing to come to light or that they went so far with it. Their current editor was hanging out with the Prime Minister and one former editor was employed by him while another worked for the chief of police.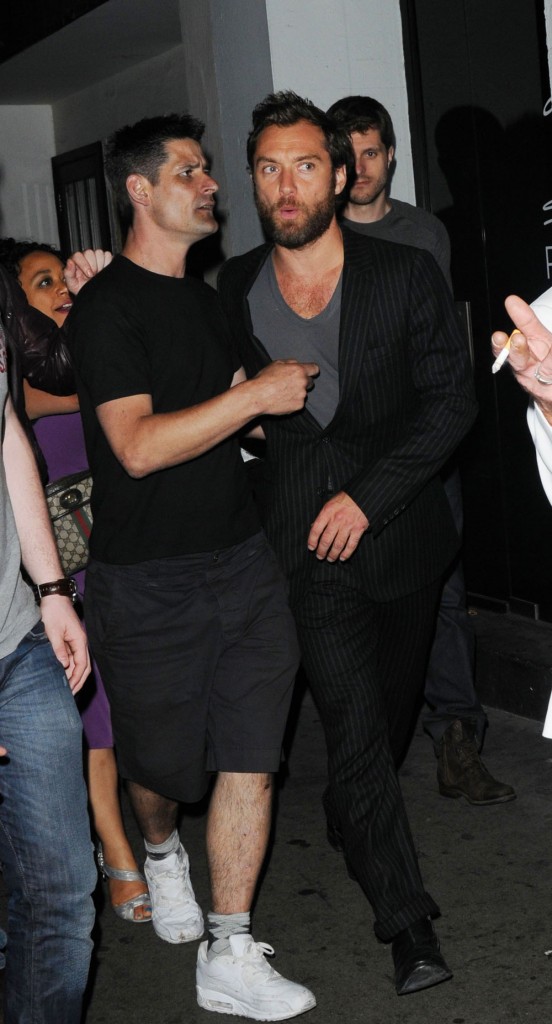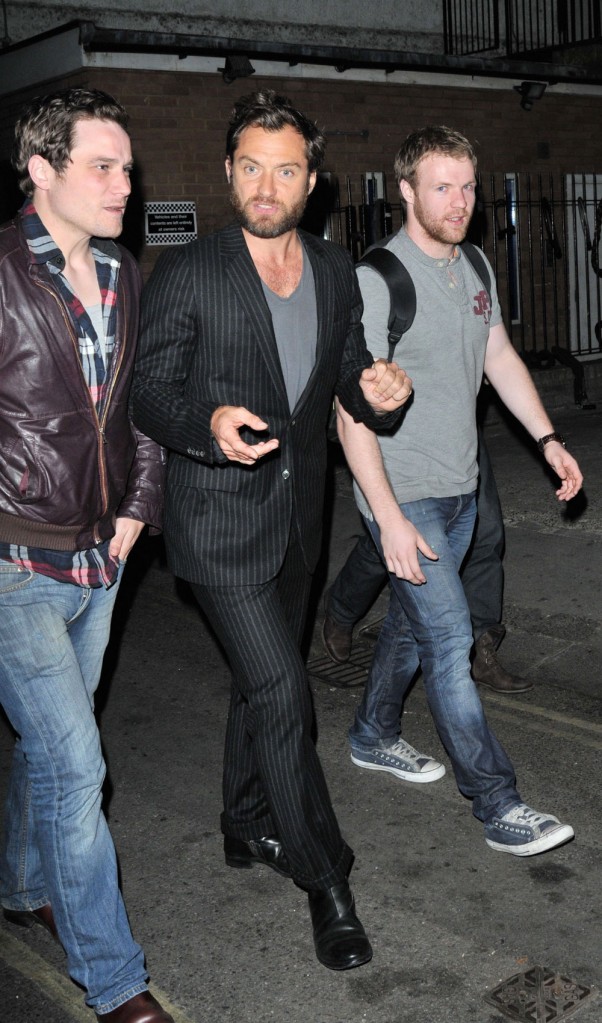 Jude Law is shown out with his buddies outside the Groucho Club in London on 7/15/11. Credit: WENN.com