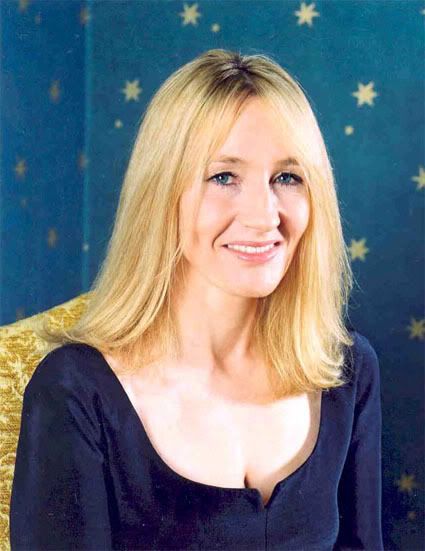 Illustrating how ridiculous airport security has become in the wake of several terrorist threats, J.K Rowling was initially told to throw out her only manuscript of the last book in the "Harry Potter" series before boarding a London-bound plane. Instead of admitting it was mistake, an official from the TSA decided to lie and act like it never happened:
The 41-year-old author had participated in an Aug. 1 book reading for charity with fellow writers Stephen King and John Irving. Security was drastically tightened after Aug. 10 when British police said they had intercepted a plot to blow up U.S.-bound airliners.
"The heightened security restrictions on the airlines made the journey back from New York interesting, as I refused to be parted from the manuscript of book seven.
"A large part of it is handwritten and there was no copy of anything I had done while in the U.S."
Eventually, she added, "They let me take it on, thankfully, bound up in elastic bands."
America's Transportation Security Administration has "never implemented a ban on carryon luggage for flights originating in the United States,"
TSA spokeswoman Amy Kudwa said. "A manuscript would certainly be allowed to be carried on."
Rowling said she would have sailed back to London before parting with the last book in the "Harry Potter" series.
Sure, a priceless manuscript would be allowed to be carried on – only if the passenger was sufficiently famous and persistent and kiss-ass enough to convince airport staff to relax their arbitrary rules. If J.K. Rowling can't bring on a manuscript, I guess that means I'm stuck reading the Skymall catalog the next time I'm forced to take a trans-Atlantic flight.