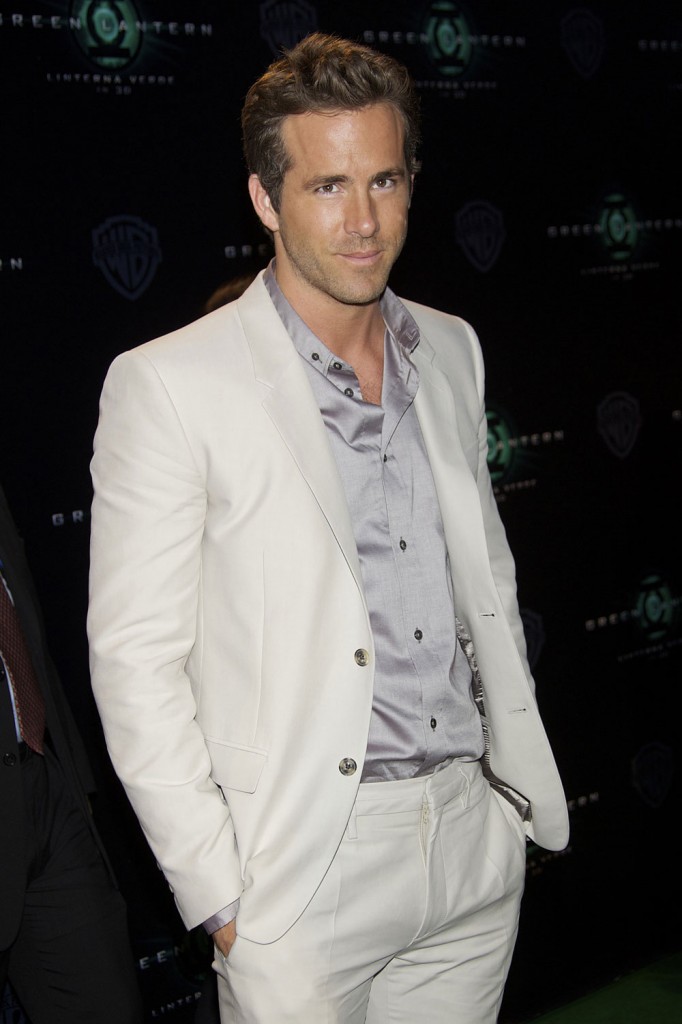 Here's Ryan Reynolds in Madrid promoting Green Lantern along with costar Peter Sarsgaard, who looks completely over it. Green Lantern was out in the US last month to somewhat disappointing box office. (Box office mojo has it with the largest second weekend decline for a superhero film this year.) The film also got negative reviews. It had a budget of $200 million and has so far made $131 million but it's yet to be released in some parts of Europe, hence this promotional tour. There are always DVD sales.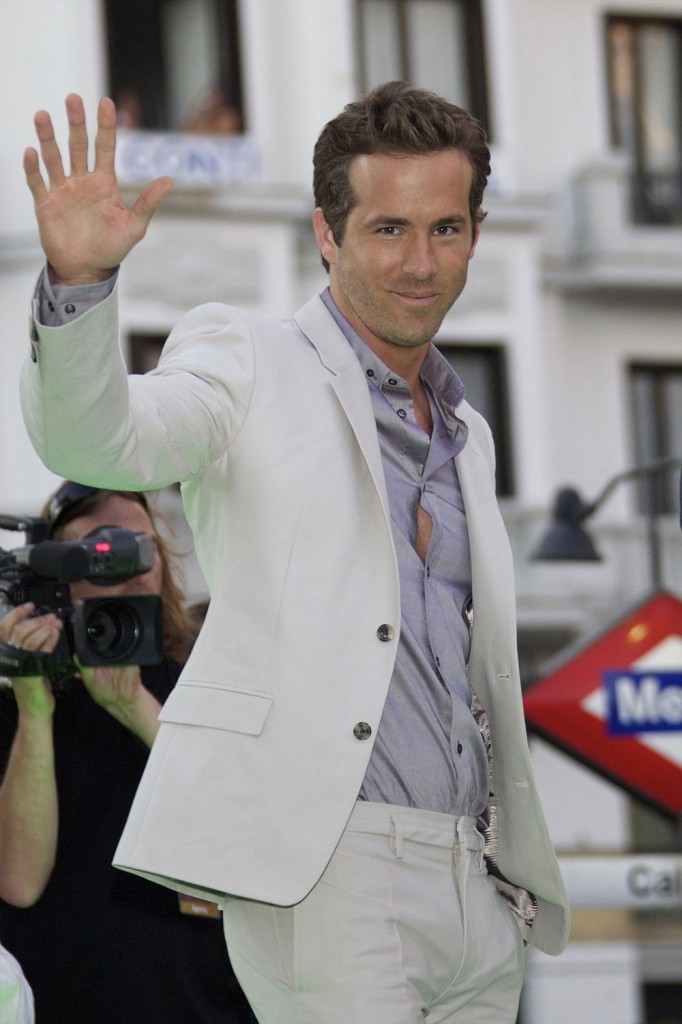 Anyway Ryan looked hot but a little cooked in this white beige suit. He's too orange-y with the bronzer against that light color. Plus that shiny blue shirt is just ridiculous. But it's Ryan Reynolds and you know he's working a tight ass underneath those pants, which fit him very nicely. Then you scroll down and see his dark brown shoes and wonder if he didn't bring enough shoes with him on this trip. That outfit needs some white loafers.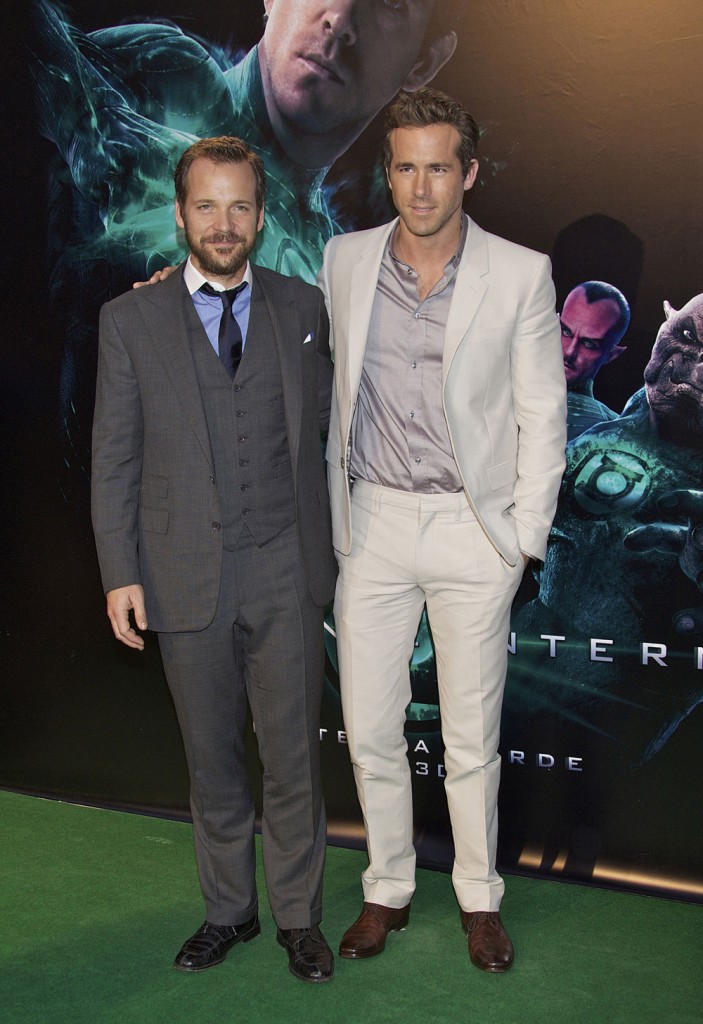 We last heard that Ryan was getting busy with Charlize Theron. I doubt it's serious or will last for them, but they sound hot together. They're both so pretty.