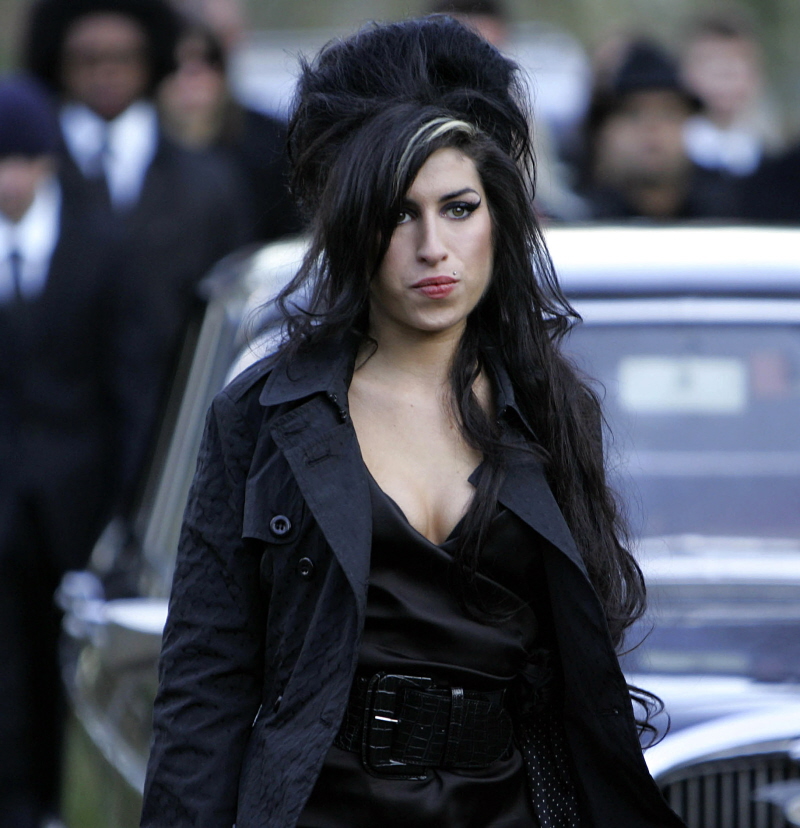 There are twenty-bajillion stories about the death of Amy Winehouse, so please, bear with us. I was tempted to wait until an autopsy had been done and the results released before discussing what Amy could have possibly been on, if her death was the result of an overdose or alcohol poisoning. But… there are so many reports about what she was doing during her final day, so… let's just talk about it. British sources say that Amy was on a terrible bender involving heroin, ecstasy, ketamine and excessive quantities of alcohol:
A source told The People that she was seen buying substances, believed to be cocaine, heroin, ecstasy and ketamine leading up to the hours before her death. She is also thought to have been drinking heavily, which may have been the trigger of a lethal concoction of drugs and alcohol.

The source told the newspaper: 'Amy seemed determined to have a big one on Friday night. She was out in Camden on Friday evening, but seemed determined to carry on the party back at her flat. None of us know who was with her into the early hours of Saturday. But getting out of it was clearly her main priority of the night.'

Another source from one Camden pub told the tabloid that they had also seen Amy buying cocaine from a well known dealer in the area.

Meanwhile, friends of the star told the Sunday Mirror that they believe she died from a 'bad' ecstasy pill mixed with a large amount of alcohol.

Winehouse also suffered from emphysema, which is a disease of the lungs that causes shortness of breath.

One friend told the newspaper: 'It was an ecstasy overdose. She could do cocaine until the cows come home. But this was obviously a dodgy pill.'
[From The Mail]
Meanwhile, the autopsy has still not been completed, and Scotland Yard wants everyone to chill out. They released a statement which says in part: "At this early stage it is being treated as unexplained and there have been no arrests in connection with the incident." However, TMZ's source says that the Yard is operating under the suspicion that Amy overdosed.
Amy was discovered in her Camden apartment by her security guard. Amy's rep tells media outlets, "She was in her bedroom after saying she wanted to sleep, and when he went to wake her he found she wasn't breathing. [The bodyguard] called the emergency services straight away. He was very shocked. At this stage no one knows how she died. She died alone in bed."
Amy's parents Mitch and Janis have released a statement to the media as well: "Our family has been left bereft by the loss of Amy, a wonderful daughter, sister, niece. She leaves a gaping hole in our lives. We are coming together to remember her and we would appreciate some privacy and space at this terrible time." Mitch was in NYC when Amy died, and he flew into England right away to be with his family. Janis, who had seen Amy just 24 hours before her death, reportedly said that she felt Amy's death was "only a matter of time": "She seemed out of it. But her passing so suddenly still hasn't hit me." Janis says that Amy's last words to her were "I love you, mum" and Janis says, "They are the words I will always treasure. I'm glad I saw her when I did."
Amy's ex-husband Blake Civil-Fielder is still in prison, and it's being said that he's been put on suicide watch because they're afraid of what he might do in the wake of Amy's death. Blake even released a statement! "I'm beyond inconsolable … my tears won't dry. I will never ever again feel the love I felt for her. Everybody who knew me and knew Amy knew the depth of our love. I can't believe she's dead." Meanwhile, Amy's last boyfriend, Reg Traviss, has not released any statements.
Lastly, every celebrity is talking about Amy, releasing statements or tweeting about it. My favorite eulogy was from Russell Brand – he wrote a surprisingly lovely, touching, compassionate and intelligent eulogy/essay for Amy in the form on a long blog post. If you'd like to read it, go here.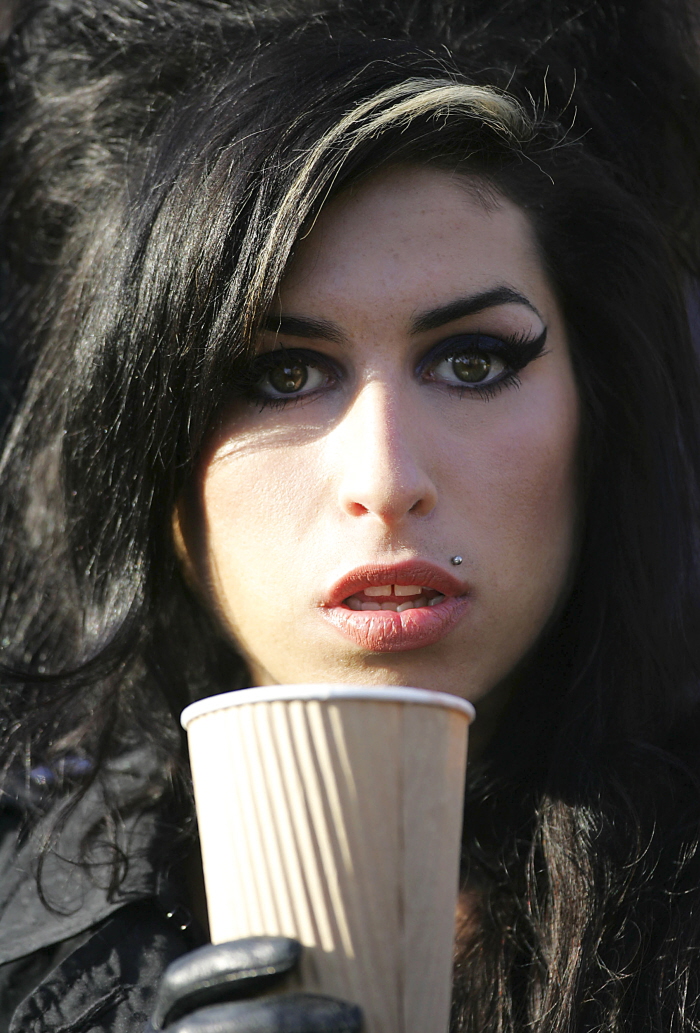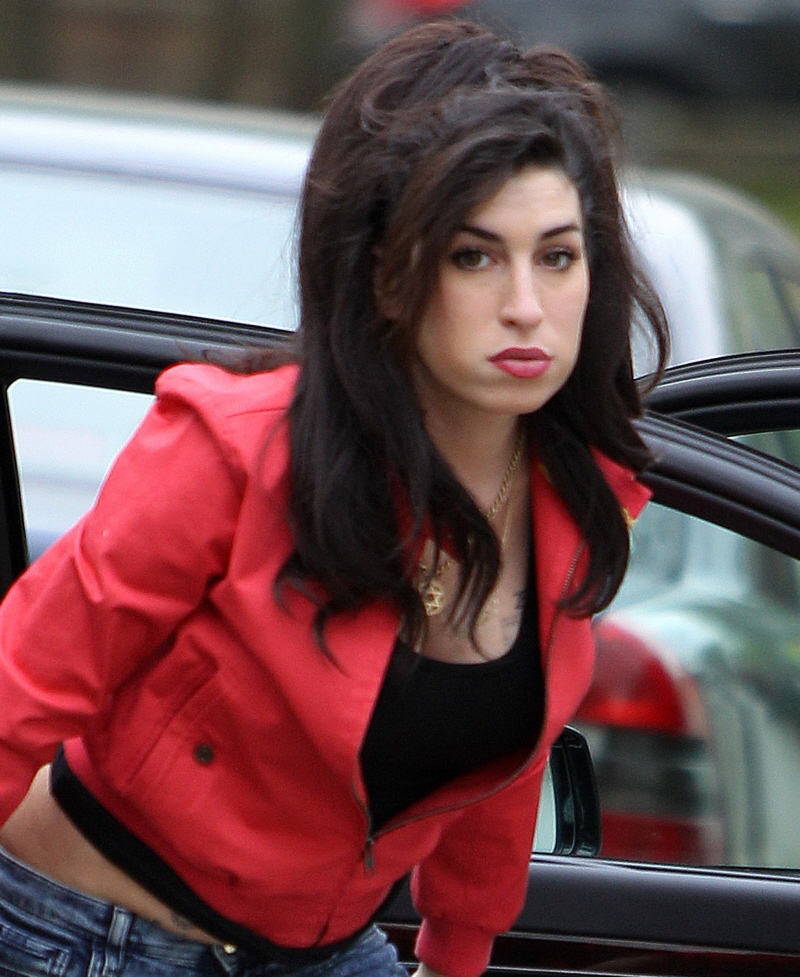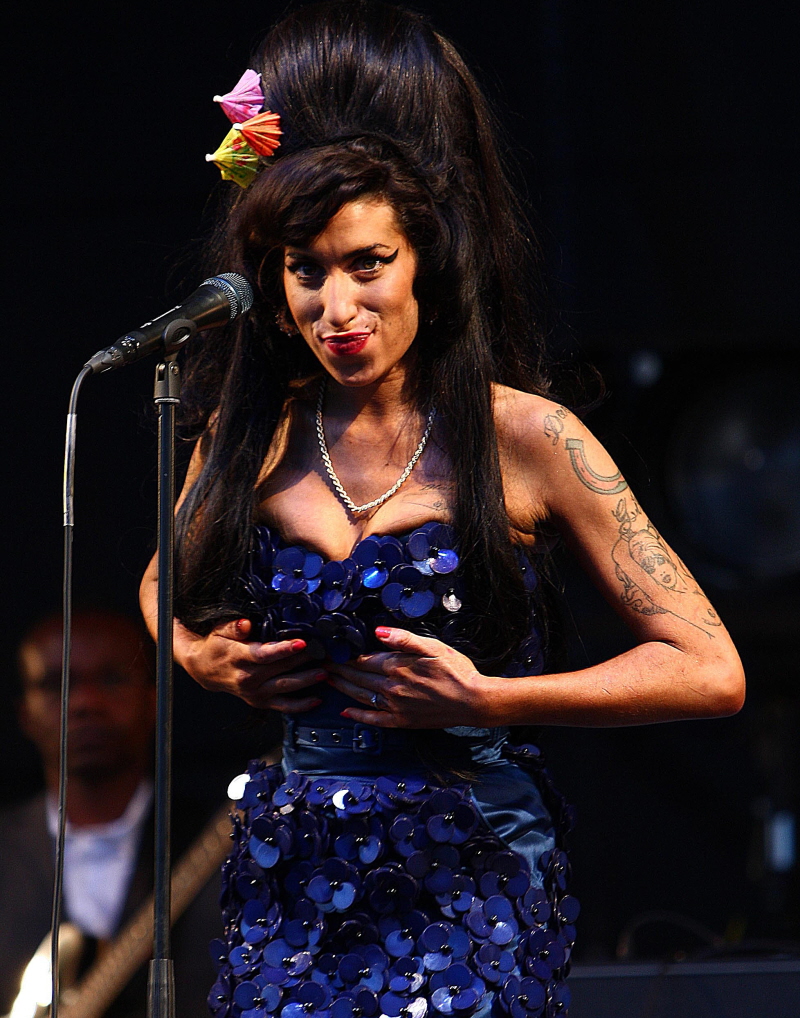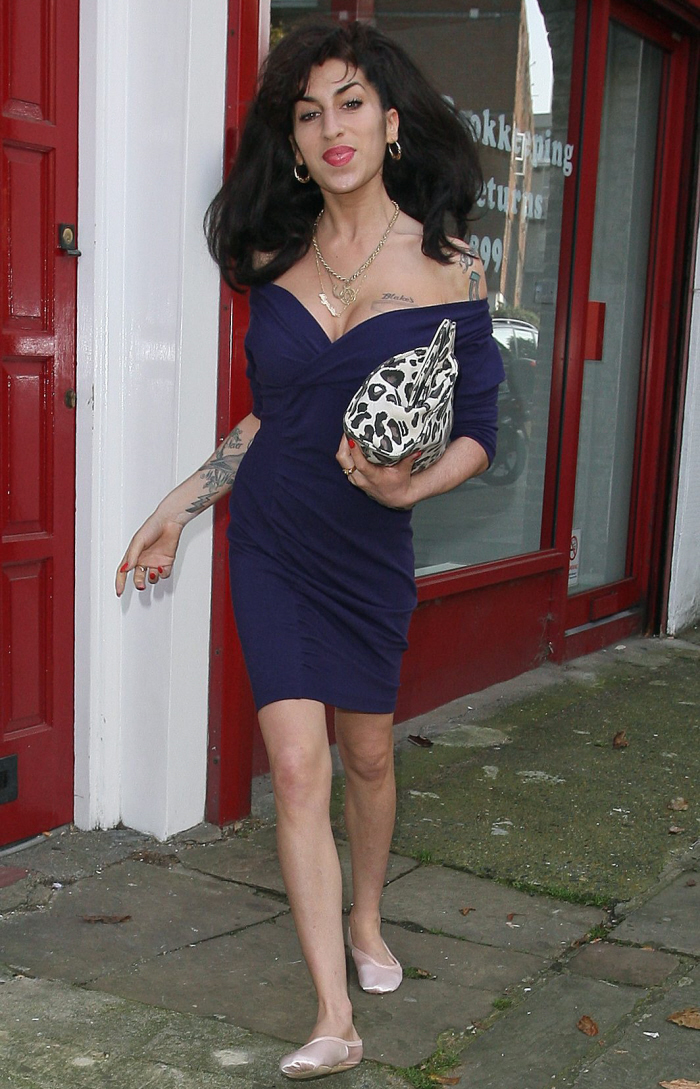 Photos courtesy of Fame.