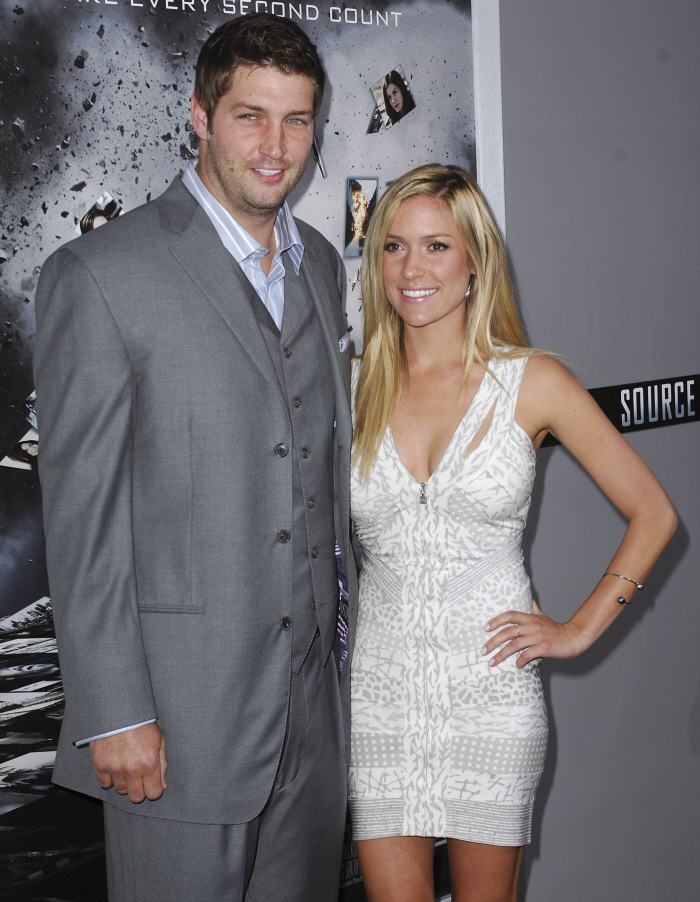 CB and I disagreed as to whether this story was interesting – CB thinks it's "very 2007" and I think it's interesting in a "I had a chuckle of schadenfreude with this one" way. For the past few months, Kristin Cavallari, reality "star" also-ran and professional bitch-face, has been trying to get people interested in her engagement to Chicago Bears QB Jay Cutler. I've seen stories about Kristin and Jay on People and Us Weekly, like they're genuine celebrities or something. Anyway, bitch got dumped by her fiancé. And even People Magazine is all "Bitch got dumped." It sucks to be so much of a loser that even People Magazine doesn't give a crap about making you sound kind of pathetic:
This is not the fairy-tale ending Kristin Cavallari was hoping for. After just 10 months together, Cavallari and Chicago Bears quarterback Jay Cutler have called off their engagement, a source confirms to PEOPLE.

"She got dumped," says another source. "She's absolutely devastated. She can't believe this is happening."

The couple, who were planning a spring wedding, became engaged in April, when Cutler popped the question in Mexico. They had been spending much of their time recently in Chicago, and Cavallari had planned to move there during the upcoming football season.

"She was planning her dream wedding, the date was set, the location – everything was set," the source says. "She's in shock that the dream wedding she was planning is going to end this way."

Just a week ago, Cavallari Tweeted about her engagement party. "Thx to all my amazing friends for making my engagement party a blast last night!" she wrote.

The couple had completed their wedding registry, and Cavallari was determined to be in great shape for the wedding. Saturday night Cavallari hit The Beverly, an L.A. lounge, and was spotted without her engagement ring.

"She was hanging out at a table with Nicky Hilton and Alessandra Ambrosio," a source tells PEOPLE. "She was telling friends how they called off the engagement."

A rep for Cavallari had no comment.
[From People]
Do I feel bad for laughing? Sure. I think Kristin was trying to make people care about her engagement and wedding because she wanted attention, sure, but I do have sympathy for her considering that her mindset was all "happy, happy wedding" and his mindset was all "How can I get out of this?" That sucks, no matter who you are. But isn't Kristin known as a major bitch? Right? So enjoy it.
UPDATE: Haha, Kristin must have run to People Mag and made them publish a story about Jay being "controlling". A "source" says: "Jay Cutler was beyond controlling and didn't really like Kristin to go out. When she did go out, he called all the time and demanded to know exactly where she was going and who she was with." Um… so? No mention from Team Cavallari about the simple fact that the bitch got dumped.
The friend adds: "He made her choose between him and being friends with a lot of her girlfriends. I'm not surprised it didn't last."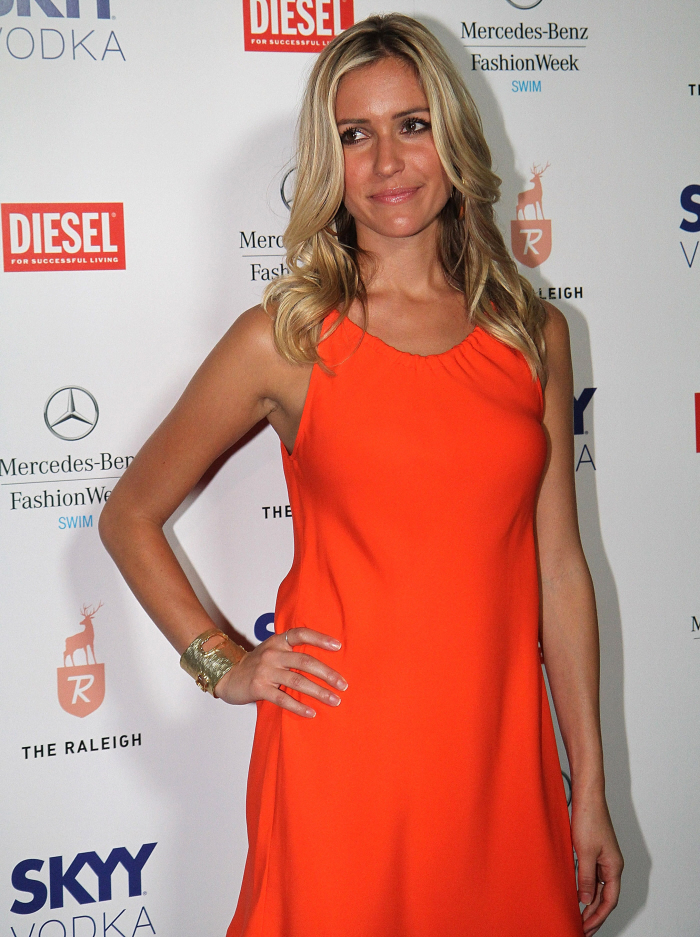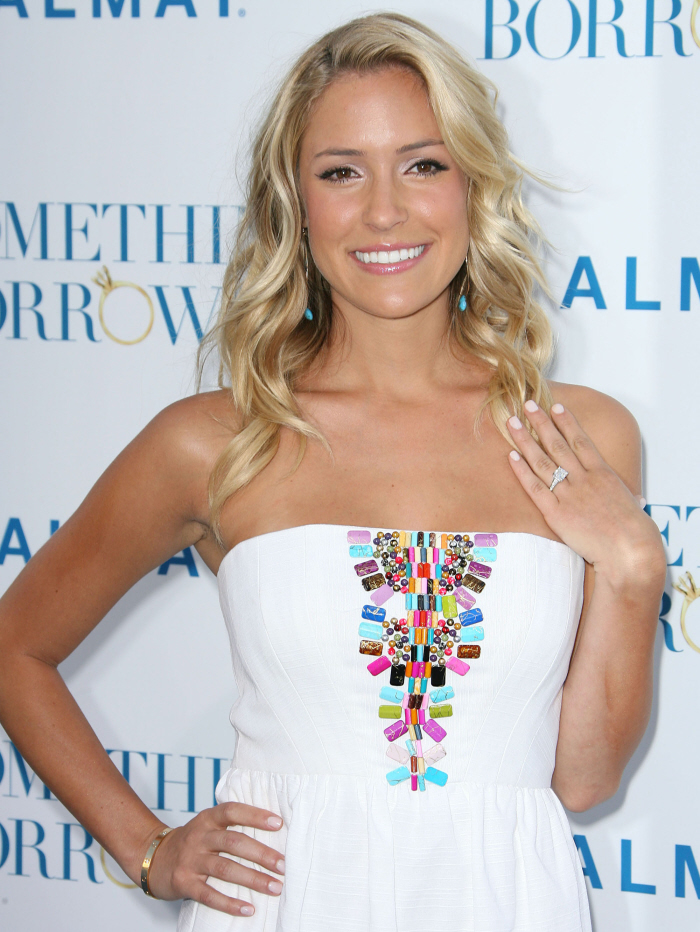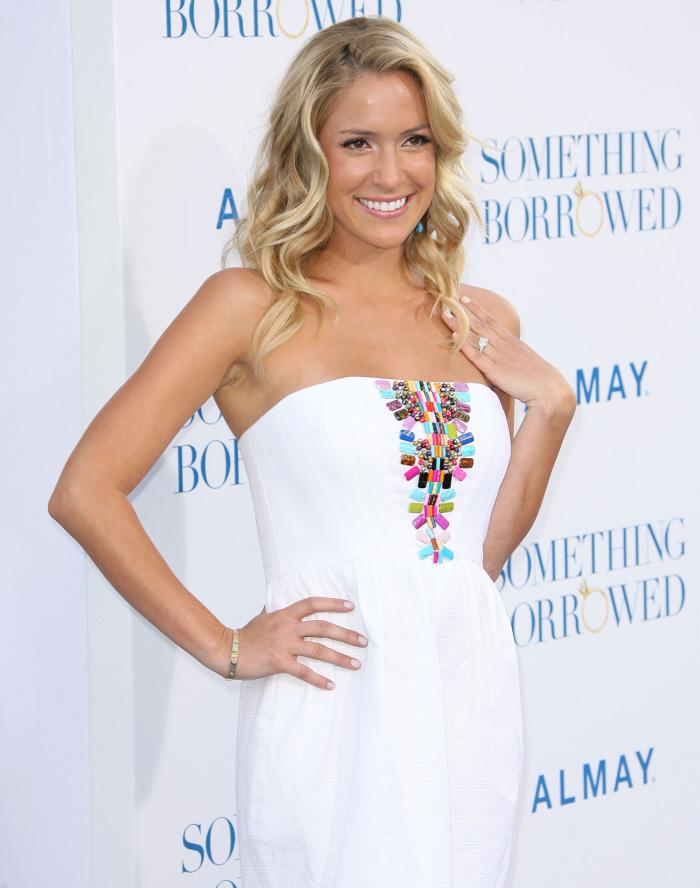 Photos courtesy of WENN.