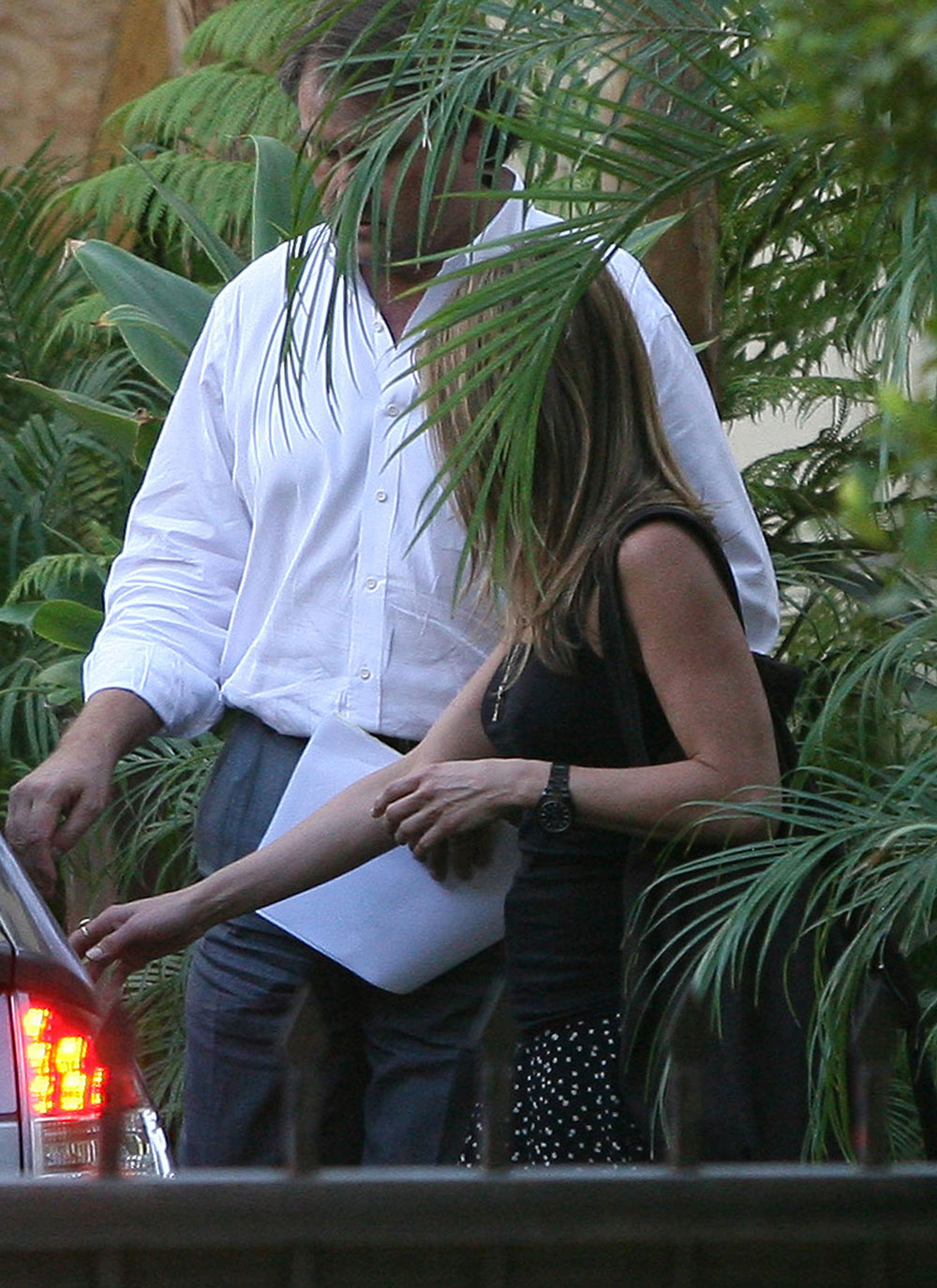 Jennifer Aniston was photographed with a tiny tummy yesterday. Of course people will be all over that given the rumors that she's pregnant with the baby of the guy she just barely reconciled with. Her skirt could have been puffing out, she may have eaten a lot, or she could be pregnant, but it's doubtful. Aniston's lower stomach naturally sticks out a little like that when she gains even a slight amount of weight, and I've been fooled into thinking she's pregnant before. The story originated in an Australian gossip magazine that is likely to have little to no insider information and might be pure speculation.
One story about Aniston that is definitely true is that she visited the home of Courteney Cox and David Arquette to celebrate the launch of their new organic clothing line, Propr, on Monday night. She was also seen outside her mother's house in West Hollywood yesterday. I thought she was still estranged from her mother, but it turns out that they made up in 2005 in the wake of her high profile divorce.
Aniston, 39, could be pregnant, but unless she's really showing we can maybe assume that she had some bread with her chicken salad.
Jennifer Aniston is shown outside her mother's house on 10/21/08. Credit: Fame Pictures