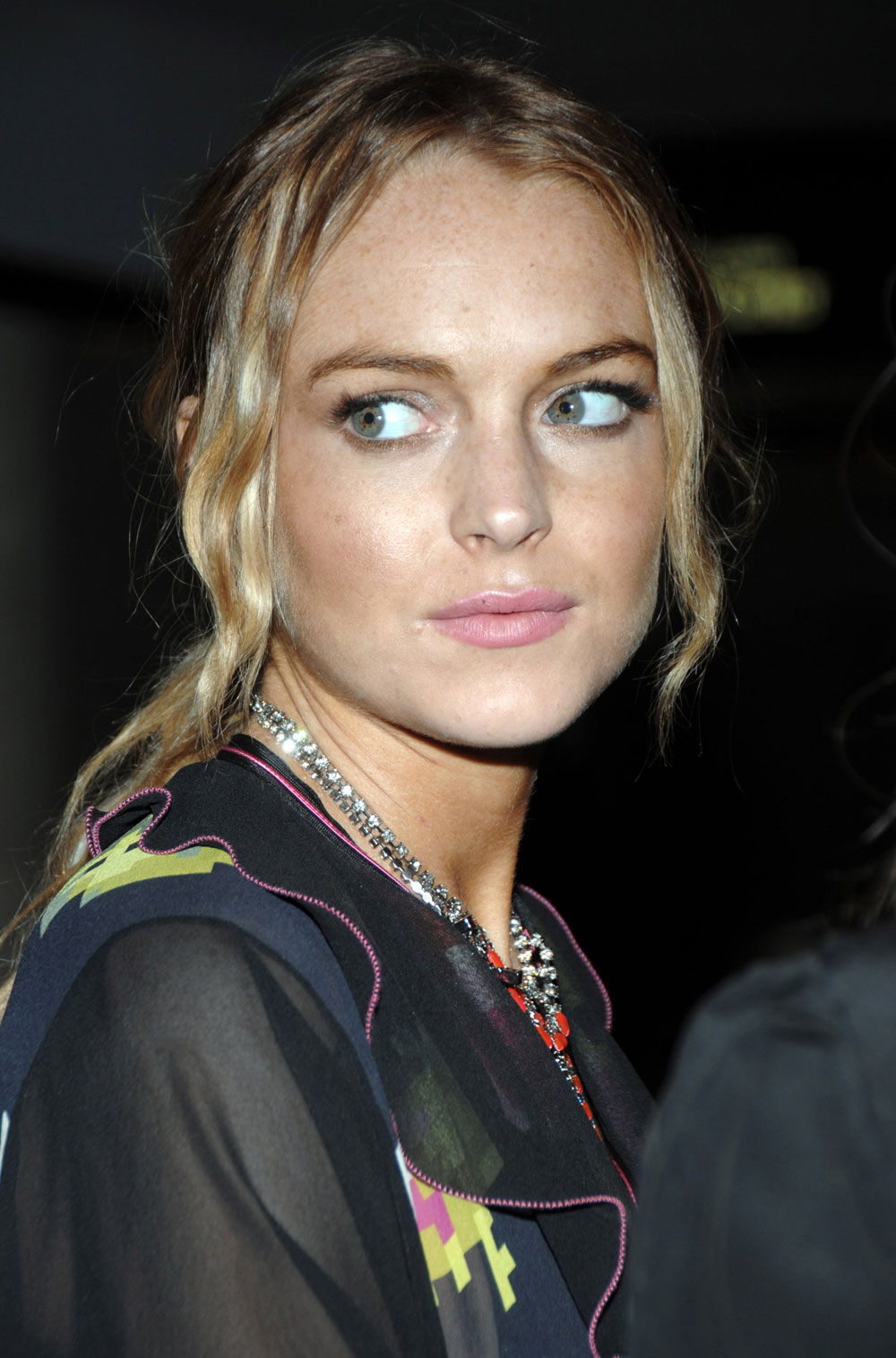 Recap: Lohan's carjacking car chase
In July of 2007, Lindsay Lohan was involved in an extremely dangerous high speed car chase in which she which she carjacked the SUV of a guy she met that night, took two passengers hostage and ran over another guy's foot. Apparently she was at a party, her assistant quit and tried to leave, and she took off chasing her in another guy's car after snatching his keys. There were initially three guys in the car with Lohan, but one jumped out and Lindsay ran over his foot, never going back to check on him. The other two guys sat there terrified while she drukenly wove through traffic and blew through stop signs, supposedly saying things like "I'm a celebrity, I can do whatever I want." Eventually the assistant led Lohan to the parking lot of a police station, having notified the authorities that she was being followed. Lohan failed the field sobriety test and was caught with a small amount of cocaine, which she claims was not hers. She plead guilty to DUI and received a day in jail and just 10 days of community service, despite the fact that she was driving on a suspended license and had a prior DUI.
In January of this year, the former assistant Lindsay was chasing sued her for emotional distress and unspecified damages, claiming she lost her job and spent thousands on therapists bills trying to get over the incident.
Now the three guys in the car with Lohan have filed suit against her, saying she endangered their lives. They are seeking more than $25,000 in damages:
A wild ride that led to Lindsay Lohan's arrest has sparked another lawsuit.

Court records show that three men who claim they were in a sport utility vehicle that Lohan commandeered in July 2007 sued the "Mean Girls" star last week. Their allegations include battery, false imprisonment and that the actress was negligent when she allegedly took over an SUV belonging to one of the men to chase her recently fired assistant.

That chase ended when the assistant's mother called police because she was being followed and led Lohan toward a police station. Officers suspected Lohan was drunk and arrested her.
Lohan eventually pleaded guilty to two counts of being under the influence of cocaine stemming from the Santa Monica arrest and an earlier drunken driving arrest in Beverly Hills. She served 84 minutes in jail and entered rehab.

Lohan's attorney, Ed McPherson, called the lawsuit "absurd."
He claimed the men were having fun during the chase and questioned why they waited more than a year to file suit. "It just doesn't make sense," McPherson said. "They had ample opportunity to get out of the car.

"It's three guys who want to get a lot of headlines," he said, "and want to make some money."
An attorney for the men, identified as Ronnie Blake, Jakon Sutter and Dante Nigro, had said last year he hoped to avoid filing a lawsuit against Lohan. McPherson said there were some early talks, but no settlement was reached.
[From Ap.Google.com]
If Lohan had any sense she would have settled this case, but maybe these guys are holding out for more money. I watched all their videos on TMZ describing what happened and they all seemed credible and genuinely terrified by what happened to them. They detailed Lohan's very reckless driving that easily could have killed someone, including doing circles around her assistant's car on the Pacific Coast Highway. If this case goes to trial Lindsay could easily lose a lot of cash – if she has anything left after all those luxury goods she's been buying.
Lindsay Lohan is shown on 10/14/08 at the "Saks Fifth Avenue Launches 10th Annual 'Key To The Cure Charity Event'" in NY. Credit: Patricia Schlein/WENN