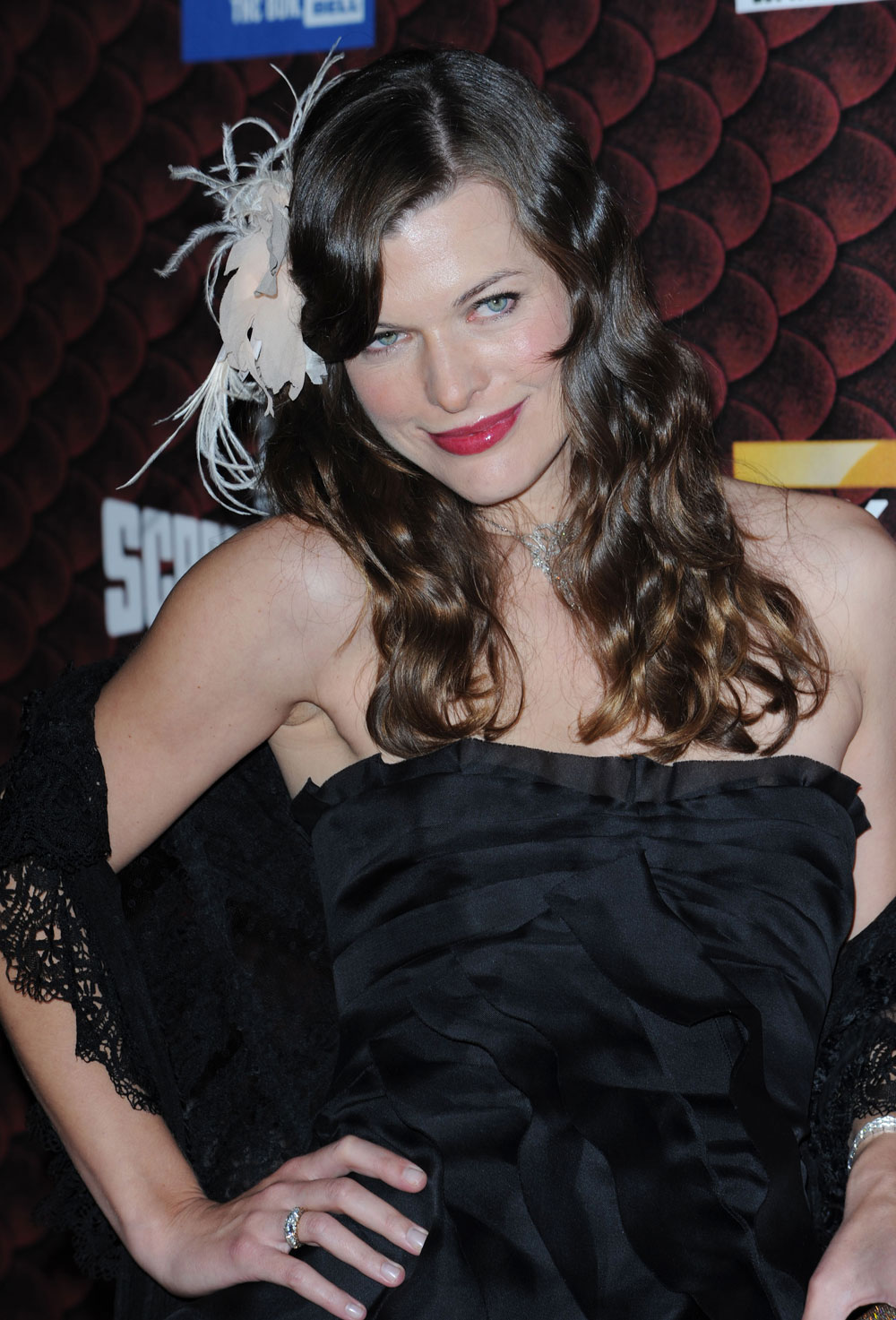 When you're pregnant, it seems like everyone wants to share their labor and delivery horror stories with you. This happens to me every week at my pregnancy yoga class. But I don't think any of the stories I've heard so far compare to actress/model Milla Jovovich's 72-hour labor to deliver her last child, daughter Ever, who just turned one. If you recall, Milla spent most of last year losing the baby weight she gained while pregnant with Ever – about 70 pounds total. But that was child's play compared to the marathon labor session she endured.
As her daughter Ever turns 1, Milla Jovovich reveals that her child birth over Halloween was exceptionally difficult.

"I was in labor for 72 hours," Jovovich tells PEOPLE at the Spike TV's Scream 2008, in Hollywood over the weekend. "I was up for 48 hours, for two nights. I started Halloween night. By the time I went into the hospital, it was the night of November 2. I finally went into the hospital and had the epidural."

Despite the ghoulish lack of rest, Jovovich, 32, says when Ever Gabo Anderson arrived, "all I wanted to do was just show her who her mom is, and talk to her."

And now, comes the fun of planning baby's first birthday!

"I'm the worst at planning stuff like that," Jovovich, who is married to director Paul Anderson, says. "But for her party, I have to plan something. It will be pretty relaxed."

Relaxed for mom, that is, as the Resident Evil actress attests, "too many people in the house [can be] too much" for Ever. "The fact is, I just have to bring her down after her nap and take some shots with the other kids, and send her away. She'll just freak out."

Jovovich jokes, "It's really for me. It's not for her. It's for her memories so she doesn't come back to me at 25 and like, 'You didn't celebrate my first birthday, and that's why I hate you, mom! My life is totally screwed up because of it.' "
I think it was Jerry Seinfeld who said that your first birthday is a lot like your 90th birthday: you're disoriented, don't know anyone, and the party is over when guest of honor needs a nap. At any rate, Milla looks great and seems no worse for wear after her pregnancy and labor nightmare. And her little girl is adorable. So those 72 hours of pain were worth it.
Milla Jovovich and Paul W.S. Anderson are shown at Spike TV's "Scream 2008″ awards on 10/18/08. She is also shown at the airport with Ever on 9/13/08 and 6/16/08. Credit: Bauergriffinonline