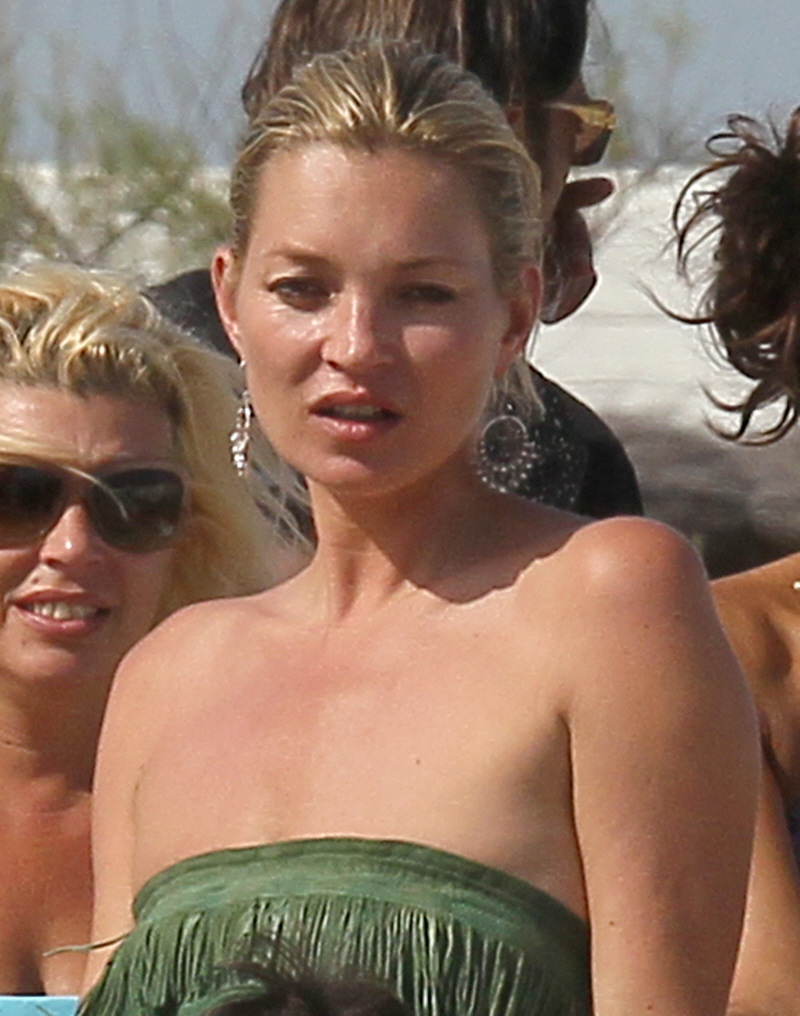 Ever since Kate Moss got married, I've had a great deal of affection for her. She just looked so damn happy at her wedding, and it seems like London's most famous Single Girl has finally found herself in a great relationship with a great guy, and all of the other stuff doesn't matter so much. Kate's BFF Sadie Frost (ex-wife of Jude Law and sometime orgy-partner with Moss) says that Kate is in a new headspace too – no more 4 am coke binges. Now it's bingo with the kids! Sadie tells Hello! Magazine, "On Saturdays, we cook lunch for our kids and hang out in the garden. I had a great time on Saturday night playing bingo at home with the children. We still have a really good time, doing things normal grown ups do with their children, playing games."
As for these photos – Kate took her daughter Lila to St. Tropez for a vacation. I'm assuming Jamie Hince is around there too, I just don't see any photos of him. Kate looks pretty cute and not too crackie in the pics, and she didn't even seem to care that everybody got pics of her swimming and diving while topless. I know, it's European, etc. I'm still not going to put up the photos of Kate's boobs. Hopefully, you've already seen them a million times (she gets photographed topless all the time). Here's something with no nipple for the true fans: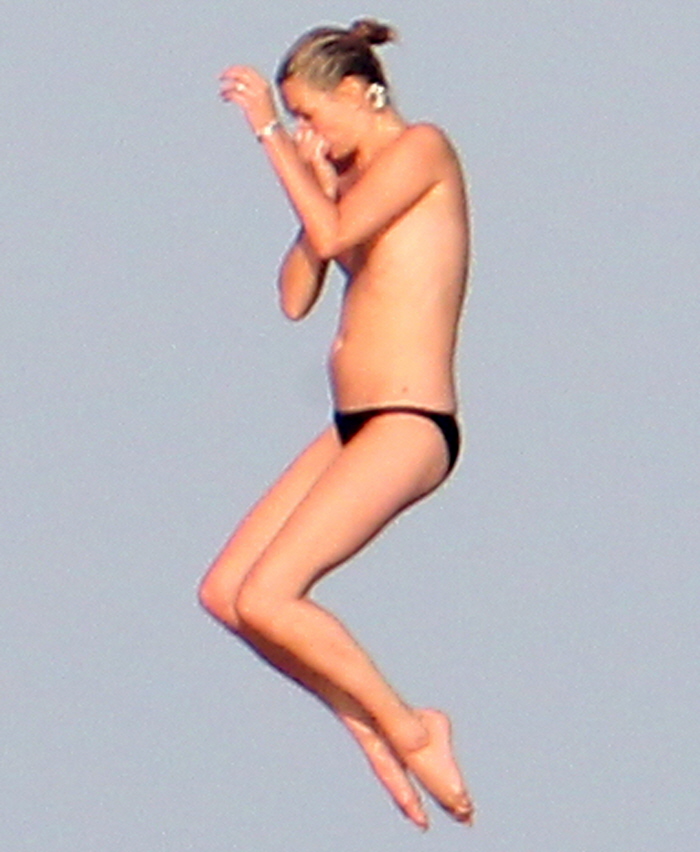 I will however show you all of the photos of Kate shoving a young boy into the ocean. These pics are so funny – especially because it seems like it happened in slow motion, and you can see the kid's face is like "WTF IS HAPPENING— OMG, KATE MOSS!" After this happened, I bet Kate farted on her husband's lunch and remarked "Special seasoning!" and then she told her daughter there's no Santa Claus and snort-cackled.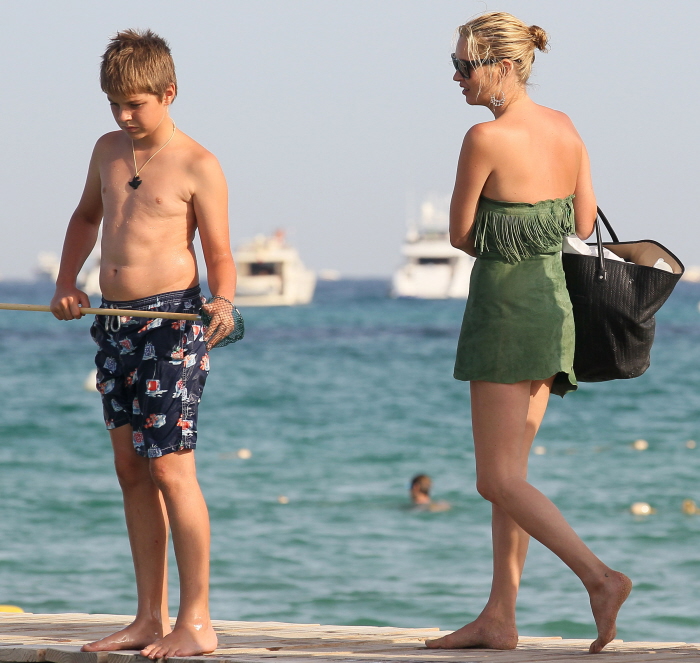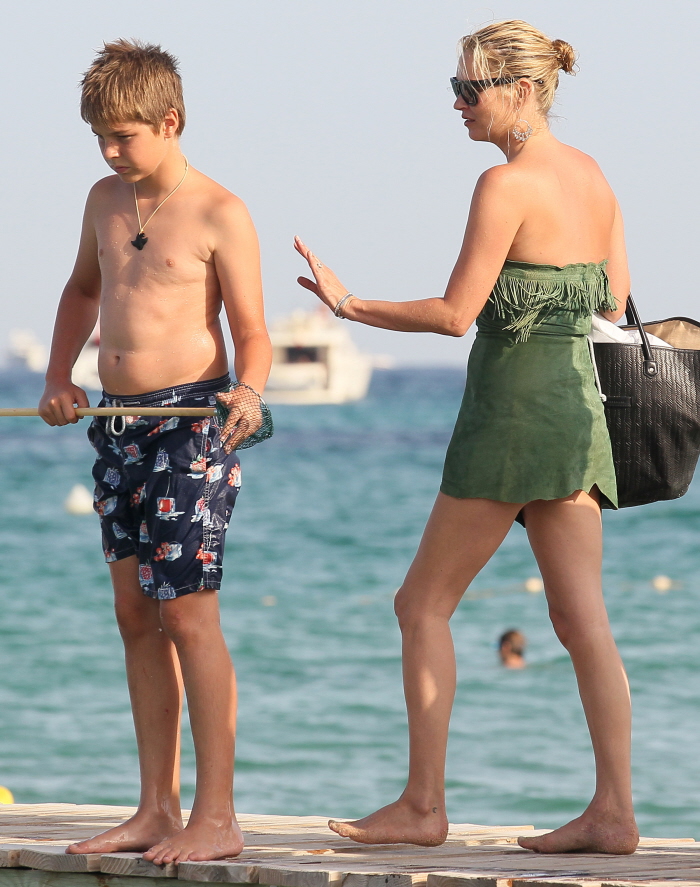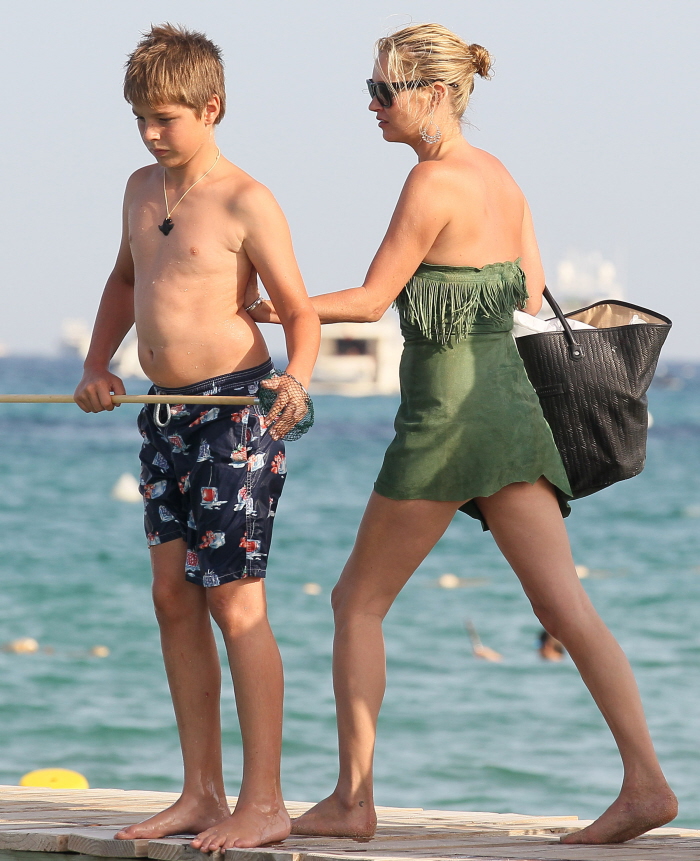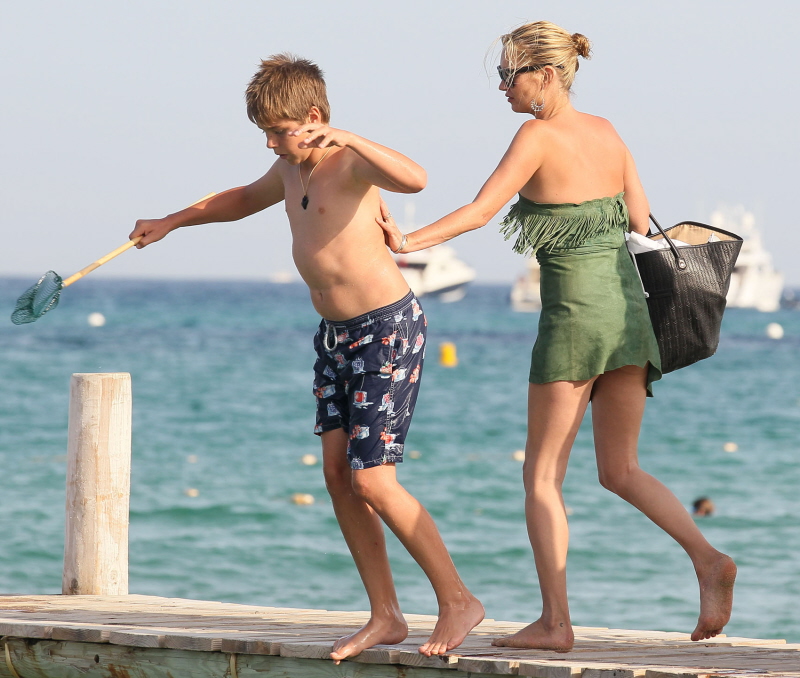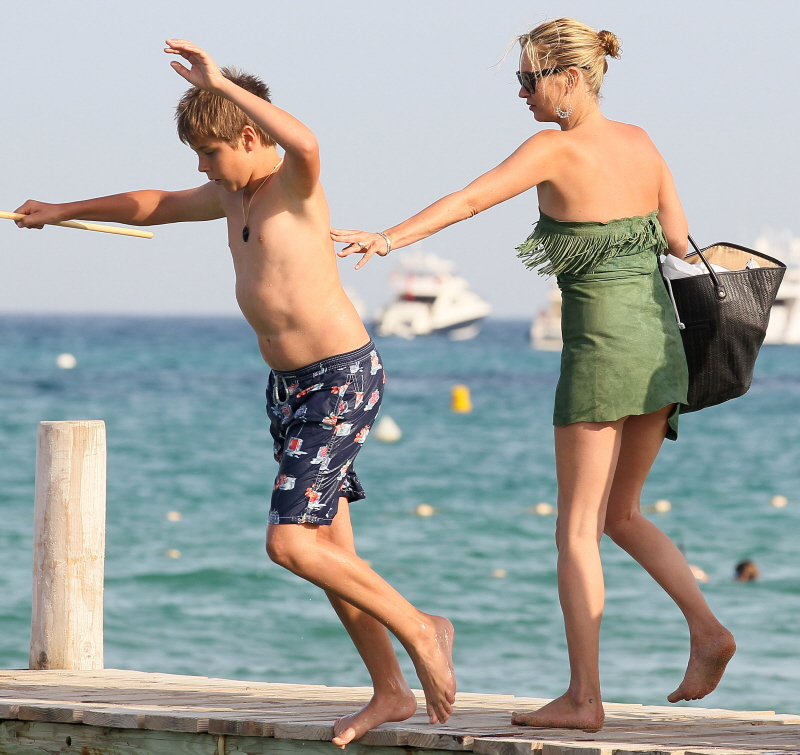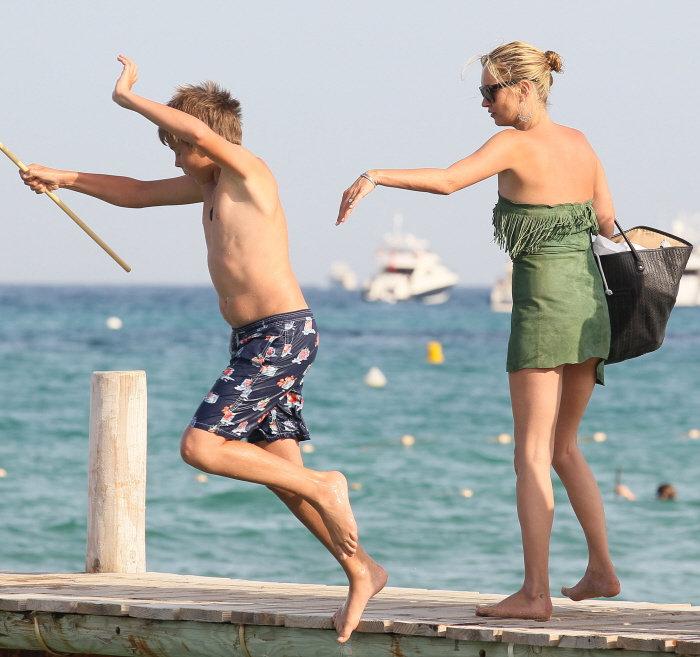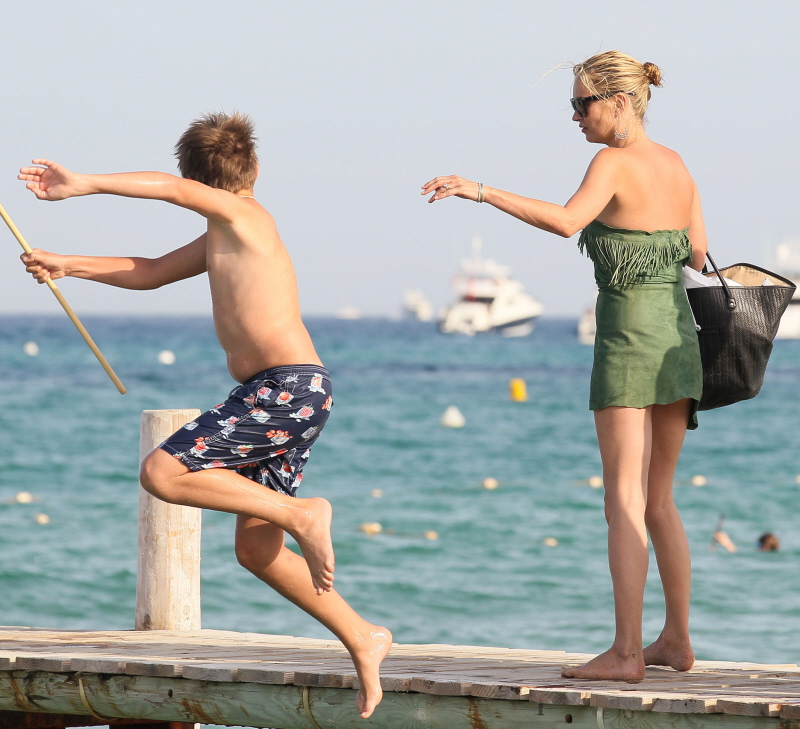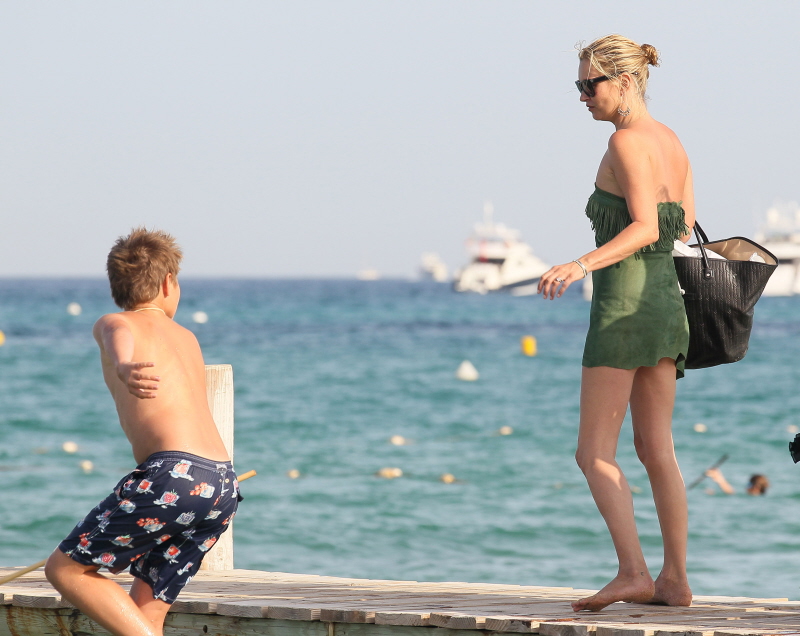 Photos courtesy of Fame.