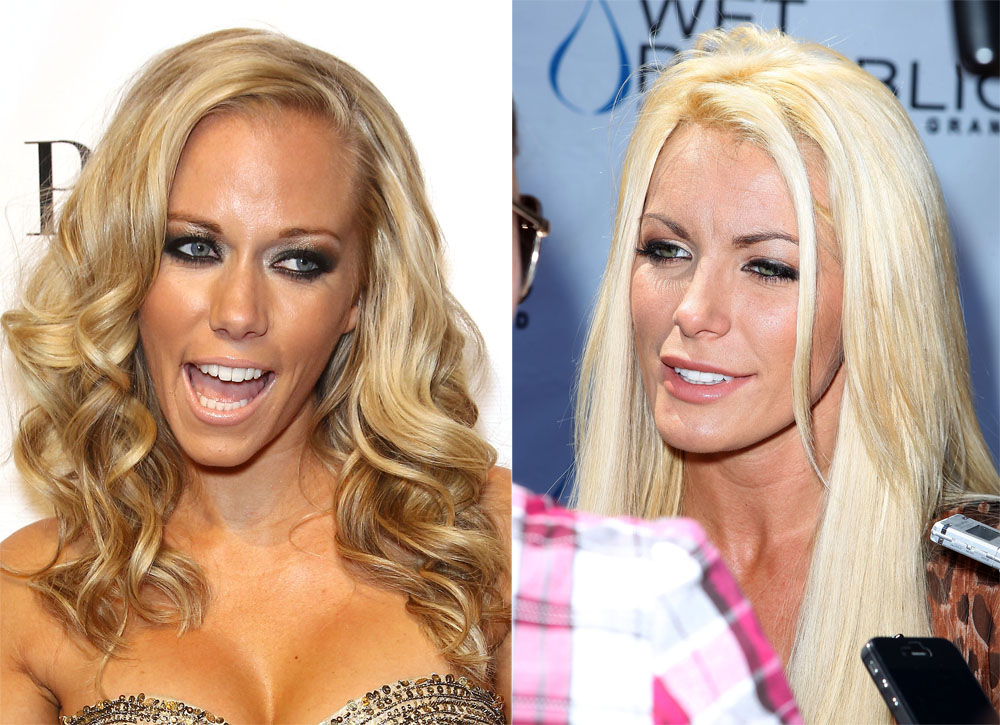 In Kendra Wilkinson's 2010 memoir, Sliding into Home, she pretty much pre-confirmed the details of sex with Hugh Hefner that Crystal Harris spouted on Howard Stern last week. We covered some of the excerpts last year, and Hollywood Life has this more thorough account of the passage in Kendra's book in which she recounts her first sex session with Hef and the other girls. This is the first time I'm reading this more complete passage, and she goes into more detail than I expected. Warning: if you think too hard about this it may bother you.
"Eventually everyone got out of the tub and climbed onto Hef's bed, where he was lying on his back waiting. There were about seven other girls with me, and we were all [nude]. Someone handed me some body gel, but I had no idea what I was supposed to do with it, so I set it aside on the bed. Holly got things started by getting Hef going, um, orally. Meanwhile, some of the other girls were slapping ass, getting all kinky, and yelling out all sorts of crazy things. I was scared — these girls were strangers to me. I just sat on the edge of the bed and watched. I wanted to be left alone and only do what I had to do. One by one, each girl hopped on Hef and had sex with him. By this point my mom's voice was no longer in my head, thank goodness, I was just focused on what was going on in front of me. Each girl rode Hef for about a minute or so and then hopped off and did her own thing — some fooled around with the other girls, while others just sort of sat to the side and watched. I studied their every move. Then it was my turn. I had been taking notes in my head, so I knew about a minute was all I needed to put in. Counting the time in my head, I had sex with Hef for the first time. At about the minute mark, I pulled away and it was done. It was like a job. Clock in, clock out. Or in this case, c*ck in, c*ck out."
[From Hollywood Life]
Kendra admitted that it wasn't a love match with Hef and described in detail how she endured her time with him for just one minute the first time they had sex. Guess what Kendra had to say about Crystal Harris' admission on Howard Stern that she wasn't attracted to Hef and that they had sex once and it last two seconds. She called her trash.
"She just needs to keep her mouth shut, and be classy about it," the reality star, 26, tells me Saturday when she hosts The Pool After Dark at Harrah's Atlantic City. "After the whole non-marriage thing broke to the news, I actually thought she was being classy about things, until she started opening her mouth about the bed stuff. She just totally made herself look like crap. She looks like trash. I mean, it's disgusting. She needs to keep her mouth shut, and be a bigger person. Walk away. People don't like that. People don't like a hypocrite. She's a hypocrite."

"It's not classy how she is opening her mouth the way she is. Hef's been Hef for how many years now?! He just needs to kick her a** out, throw her to the curb and keep living his life. With all the drama he's had for 86 years, what's this one girl going to do? He needs to throw her to the curb and move on with his life."
[From OK! Magazine]
So Crystal is "trash" and a "hypocrite" for saying that sex with Hef lasted two seconds, but when Kendra described sex with Hef as lasting a minute that she counted down in her head that was totally different. Hef needs to put a non disclosure clause in the contracts he has with these 'hos. $2k a week, free room and board and free plastic surgery should at least be able to buy their silence.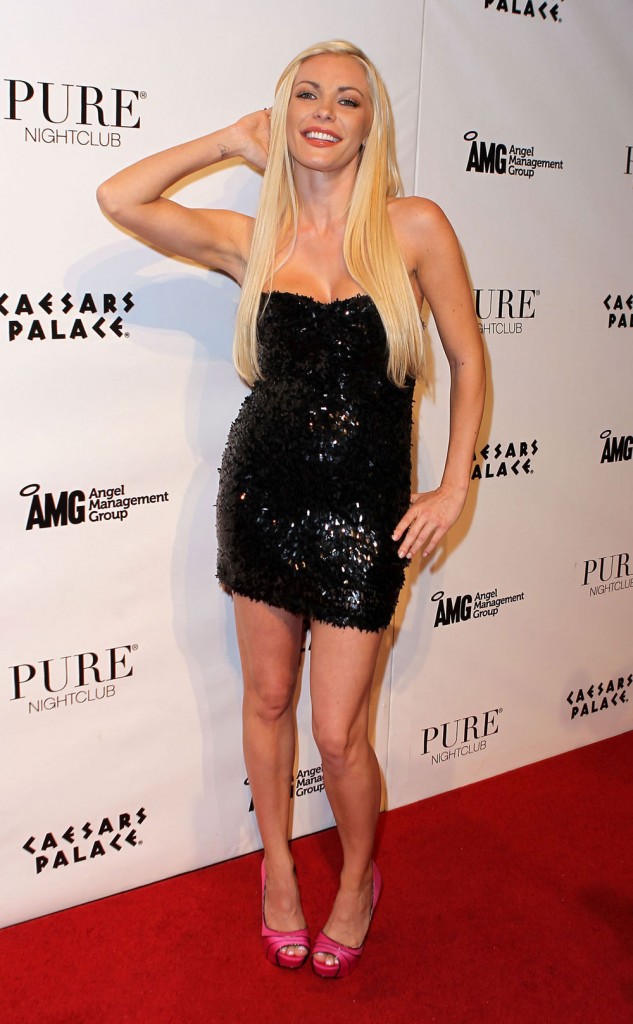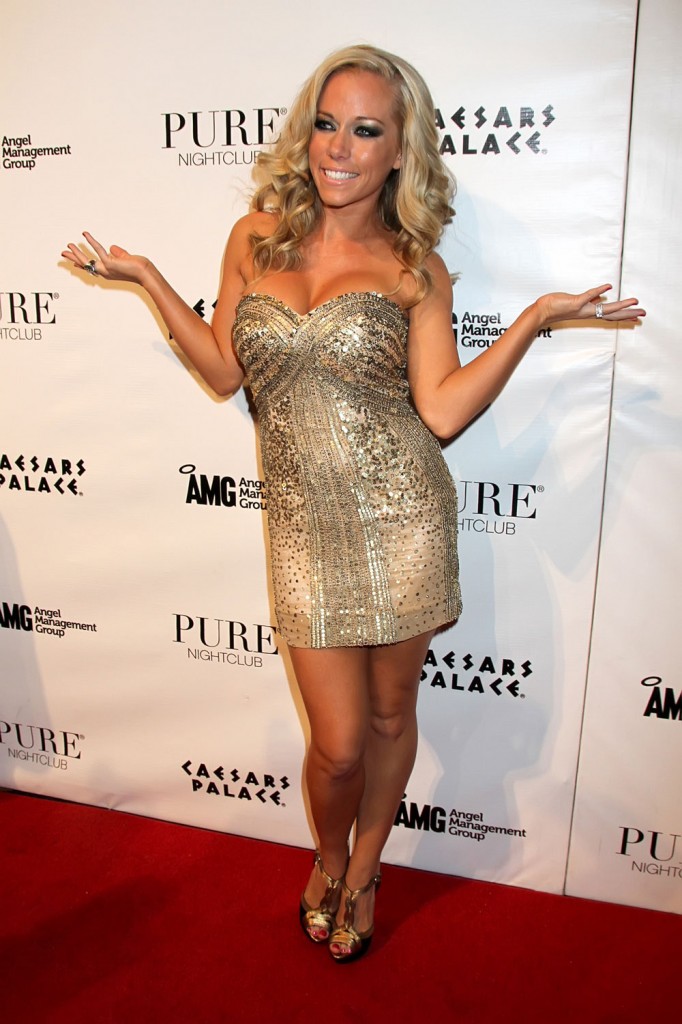 Photo credit: WENN.com