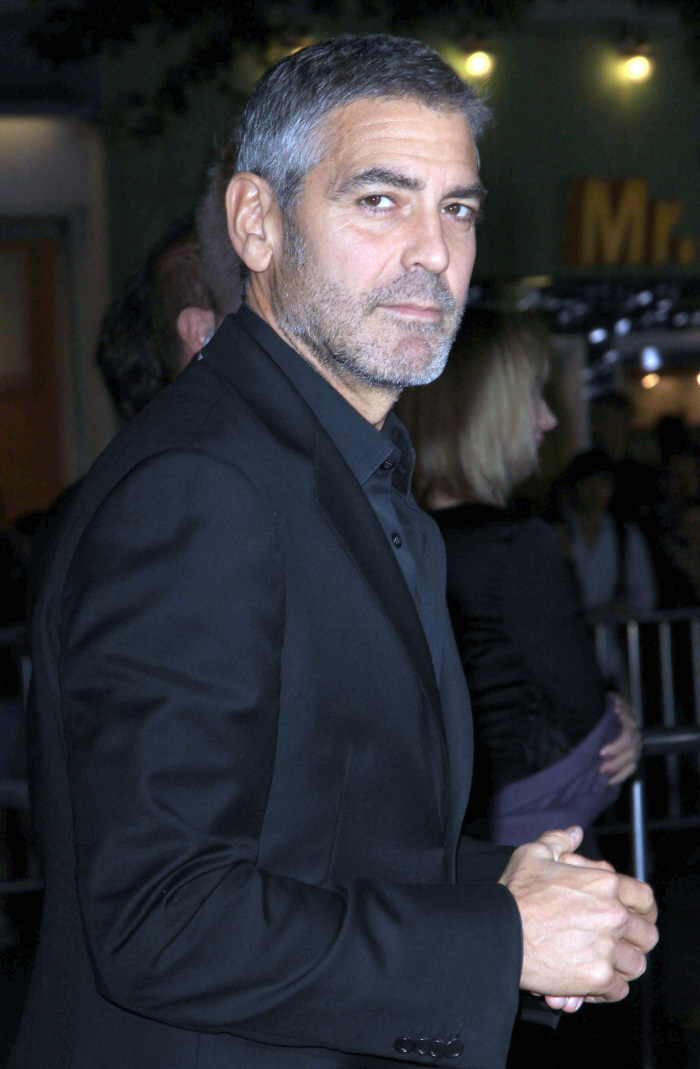 I think in the distant past, George Clooney has dated a few blondes. Just because I can't recall any of them doesn't mean it's not true. For the most part, though, Clooney tends to only get "serious" (serious about paying for it) with busty brunettes who often bear a passing resemblance to Cindy Crawford. I'm think of Elisabetta Canalis, Sarah Larson, Lisa Snowdon and one of the my favorites, and the one I think was probably the prettiest of his girlfriends, Krista Allen, who was basically a soft-core porn actress. My point? Clooney loves a brunette with curves. That face isn't that important, and he'll buy you a new pair of boobs if you want. He might not even care if you started out a woman or a man.
So imagine my shock at this Life & Style report – according to their sources, Clooney is loved up in Italy with… Stacy Keibler. She was in the WWE. And Dancing with the Stars. And… that's about it. So, basically, she's not anything special and she wasn't doing much, so she came to Italy so Clooney could remember what American biscuits felt like:
Eternal bachelor George Clooney recently split with girlfriend of two years Elisabetta Canalis–but it hasn't taken long for another beauty to pin him down again!

Life & Style can exclusively reveal that George has been getting cozy with former WWE star and Dancing With the Stars contestant Stacy Keibler.

An insider tells Life & Style that Stacy recently flew to Italy to spend time with George at his villa in Lake Como. "I'm in heaven," Stacy tweeted about her trip.

Though they seem to be an unlikely pair, George and Stacy have been acquaintances for some time and were set up by a mutual friend, the insider reveals.

"They have a lot of friends in common and run in the same circles," another pal tells the magazine, on newsstands now.

But Stacy — who split with her longtime boyfriend, 7th Heaven star Geoff Stults, a year ago — isn't looking for a commitment, which suits George just fine.

"He's enjoying spending time with Stacy, but he just got out of a two-year relationship," says the insider. "George isn't ready for anything serious. This fling is purely for fun."
[From Life & Style]
When CB sent this to me, my immediate thought was "This blonde is a bridge between brunettes." She won't last long, despite her glowing tweets, presumably from Italy - you can read them here. However, I will change my opinion if Stacy dyes her hair to what I'm guessing is her natural brunette shade. She might last longer than a month or two then.
By the way, I believe Clooney is due at both the Venice Film Festival and the Toronto Film Festival. Elisabetta and George made their big debut as a couple at the Venice Film Festival, and historically, Clooney has no problems introducing his new piece to the world via a formal red carpet roll-out. So will Stacy get the red carpet treatment? Eh.
PS… As I was looking up photos of Stacy, all of a sudden I totally saw it. She looks like a blonde Sarah Larsen! If Stacy dyes her hair darker, they could totally be sisters. I'll include a pic of Sarah Larson too!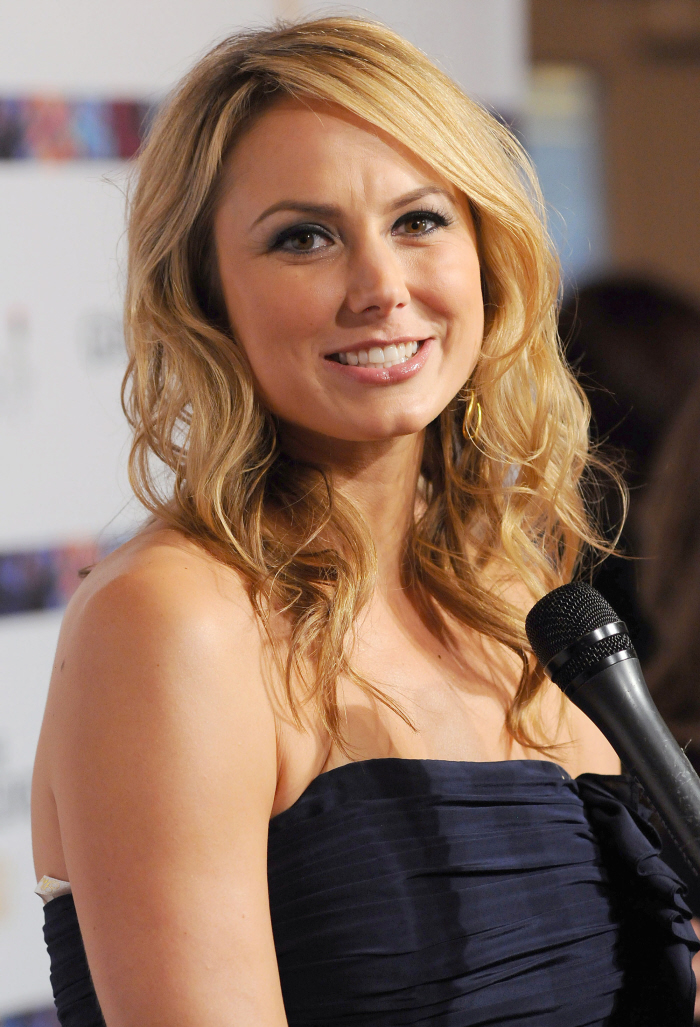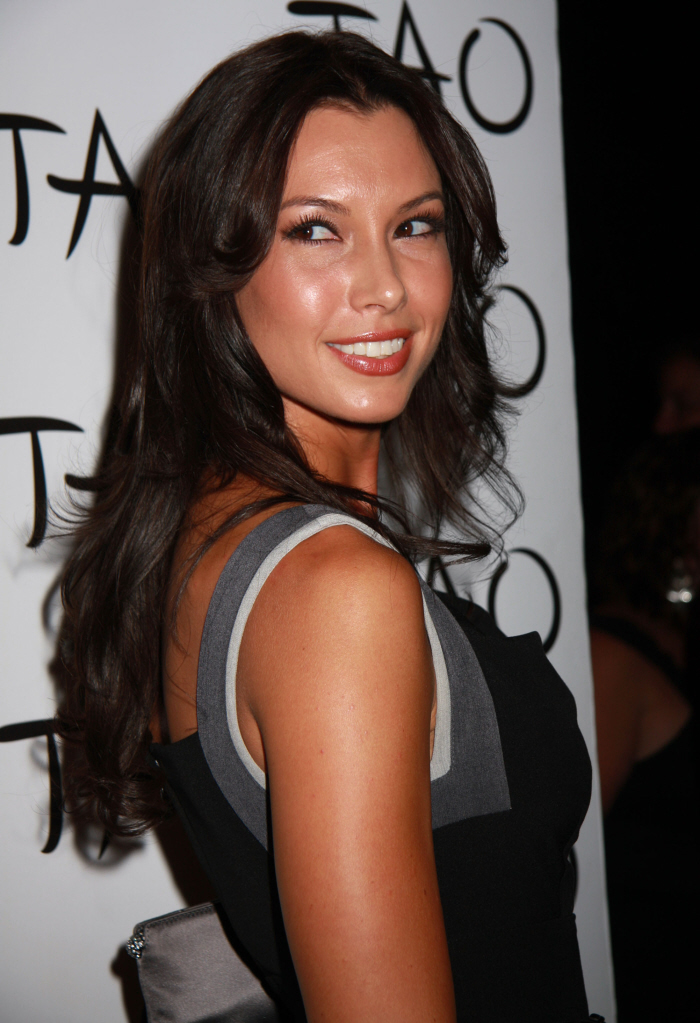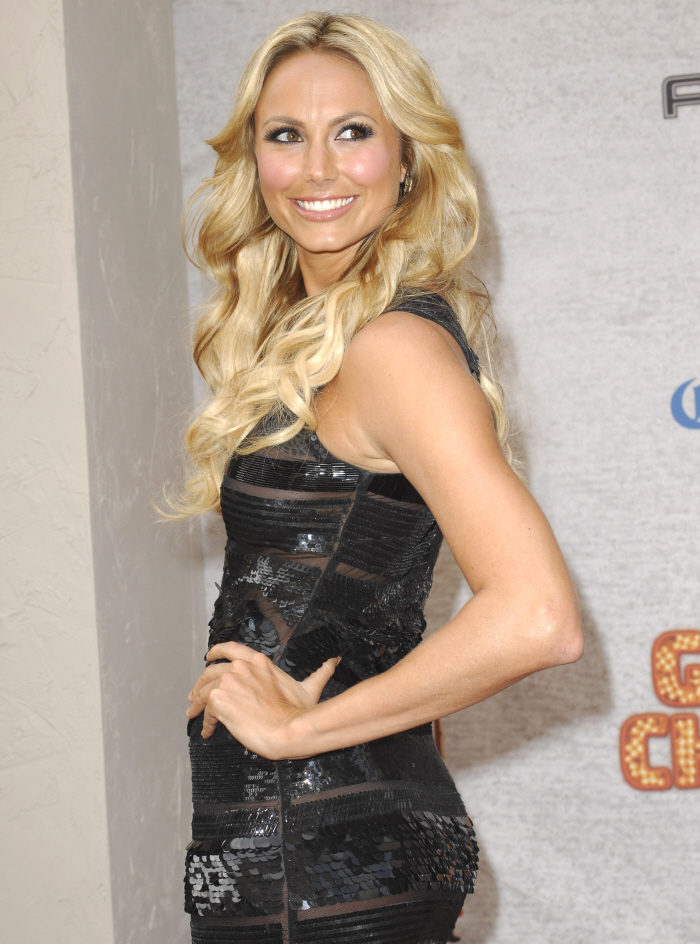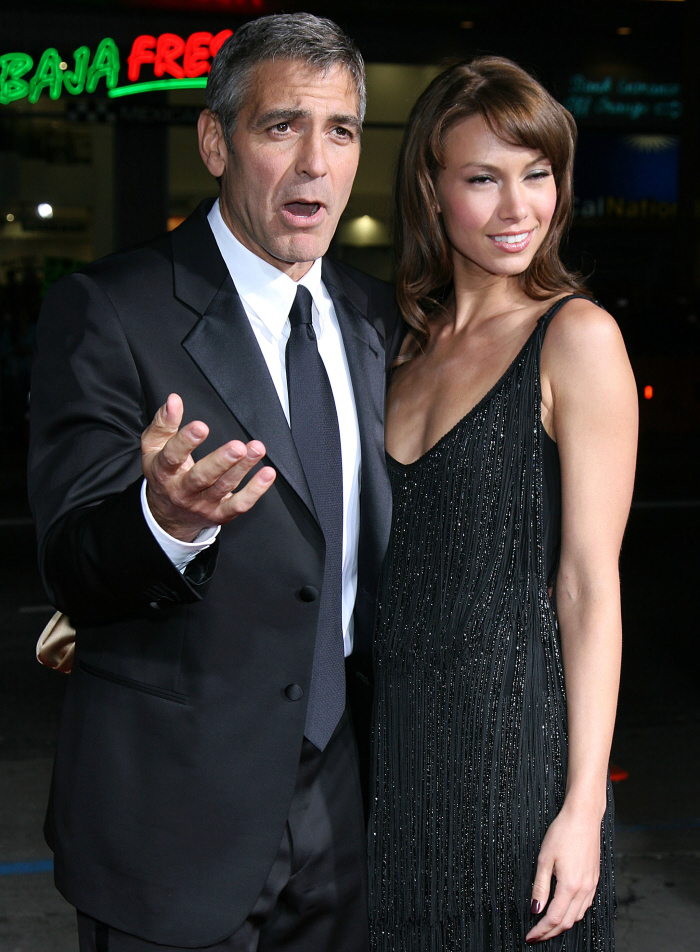 Photos courtesy of WENN.