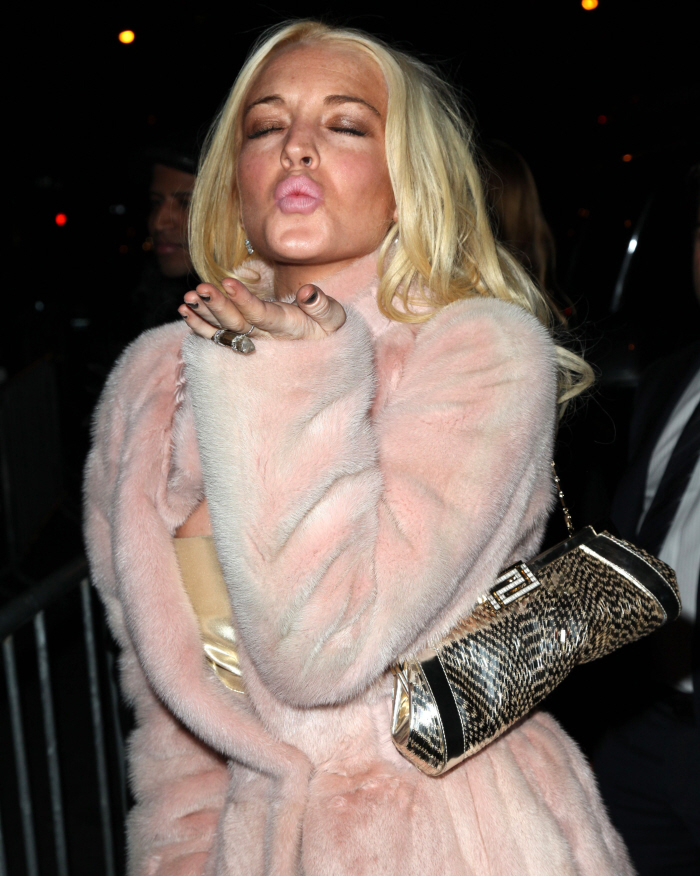 Ah, Linnocent. So much crack, so little time. More than a month ago, back when Linnocent was under house arrest (and partying her crack off the whole time), Linnocent tested positive for alcohol during one of her court-ordered drug tests. Linnocent was forced to trot her ass back into court to face the judge, and wouldn't you know, she got sent home without even a slap on the wrists. The gist of it was that the judge clarified her own ruling – Linnocent was ordered to have drug tests, but she could drink, despite the fact that Linnocent has been in and out of rehab a million times and that she's always claiming to be "sober" (even when she drunkenly beat the hell out of a Betty Ford employee).
Anyway, after Linnocent's house arrest was over and she was told to focus on getting her community service hours completed, Linnocent has of course gone back to her hard-partying ways. Reportedly, she and Paris Hilton are back to be being BFFs, and the Hilton girls and Linnocent had some kind of epic 3-day bender over the weekend. And now guess what? She's back at the Chateau Marmont, blitzed out of her skull:
Lindsay Lohan is back to what she does best, partying late and falling over in public, according to spies at LA's Chateau Marmont. Fresh off her all-weekend party with Paris Hilton, La Lohan was back in vintage form at the celebrity hangout on Monday night.

A witness told us, "She was in the bathroom and told her friend, 'Oh, my God, do you think everyone saw me fall flat on my face? I hate myself.' Then she stepped on my foot so hard."

The spy said Lohan, in a short, black romper suit and strappy heels with her hair in a bun, "looked wobbly, and on her way back to her table outside stumbled over again. The next time she got up, hotel security had to give her a hand."

Lohan partied in front of more demure stars including Olivia Wilde and Emily Blunt, who remained low-key — at separate tables — and left at about 1 a.m. with her friends.

Lohan's rep fired back, "As usual, a pack of lies from people with nothing better to do with their lives than make up stories about a famous person."
[From Page Six]
The rep then screamed, "Move that cone, I'm SO LINNOCENT!" And then the rep asked, "Hey, do you know where I can score around here?"
So, Linnocent is back to being a sloppy drunk. Officially, I guess.
Did you want to see the puppet commercial she did a few days ago? It's sad. Linnocent looks like she wants to snort the puppet.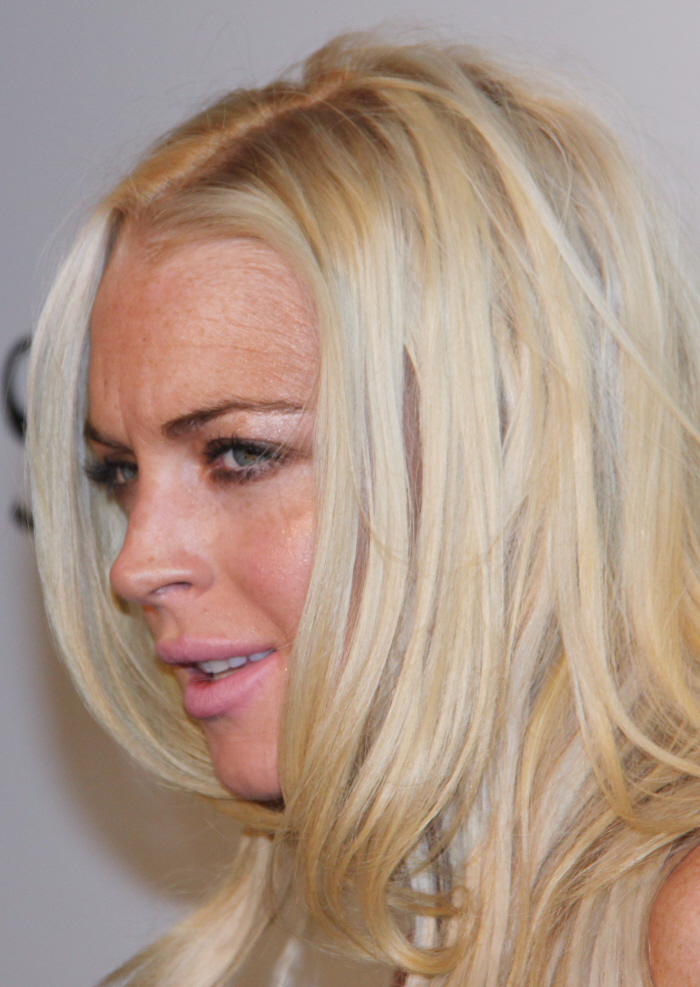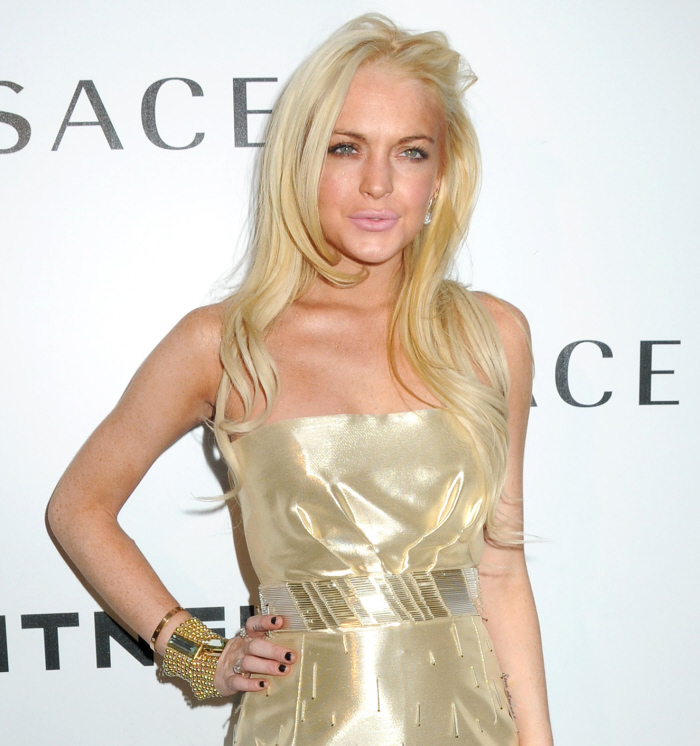 Photos courtesy of WENN.