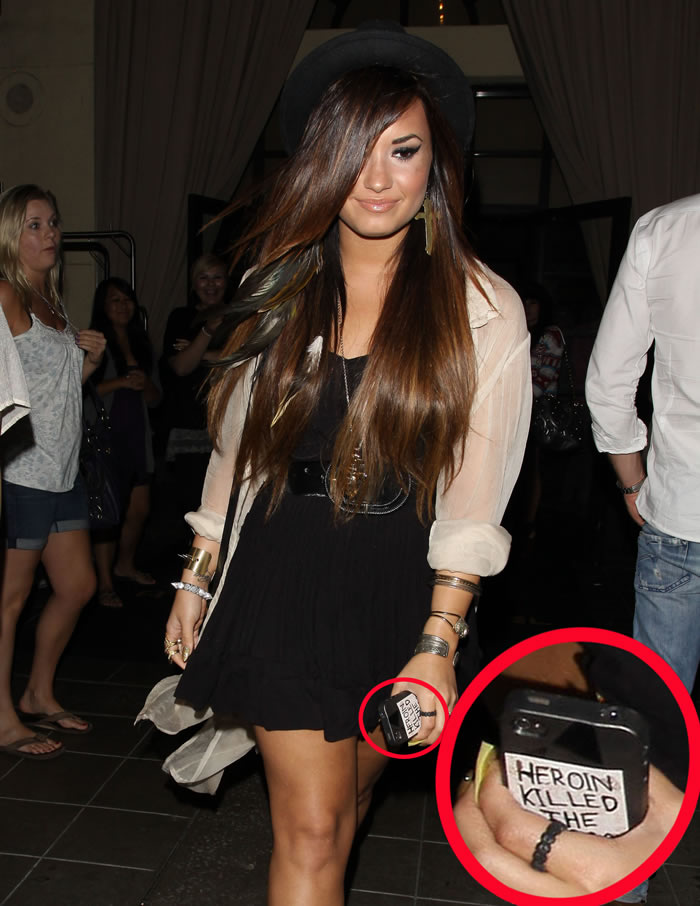 Last time we spoke of Demi Lovato (it was yesterday, actually), it was in terms of her hopeful avoidance of the cracked-out Disney starlet example of one Lindsay Lohan. Now, Demi has stepped out in Los Angeles with a clearly visible cell phone sticker that reads, "Heroin Killed The Radio Star." While it's easy to draw a temporal connection between Demi's sticker and Amy Winehouse's untimely death, E! Online is quick on the draw with a more rational explanation:
Did Demi Lovato have an ulterior motive in mind when she affixed a sticker with an antidrug slogan to her cell phone?

Virtual fingers were pointing all over the Internet after the singer was spotted toting the message "Heroin killed the radio star" on her mobile.

What did it mean?! Was it a nod at Amy Winehouse's recent passing? Or were people just peeved that "Video Killed the Radio Star" had been repurposed without their consent?

It's just a reminder of the danger of drugs, people!

A source close to Lovato confirms to E! News that Lovato's sticker is merchandise from a brand founded by a friend of hers called Sober Is Sexy, and that a portion from every sale is donated to a substance-abuse organization.

Sure enough, the Soberissexy.com home page features a girl wearing a T-shirt with the slogan "Heroin Killed the Radio Star." Also for sale are shirts with the slogans "The Only Coke I Do Is Diet" and "Don't Die."

Incidentally, there are also tees with Amy Winehouse's image and one of the perennially in trouble Pete Doherty, a design the brand has labeled "God Save the Pete."
[From E! Online]
While some people would be quick to point out, in light of Lovato's alleged (and completely undocumented) history of substance abuse, the public relations advantage of an anti-drug stance, I'd also like to return to the convenient comparison point of Lindsay Lohan. Aside from the obvious denouncement from Lovato concerning the (dubious) magic of public relations, there has never been any statement from the Lohan camp that drugs are bad. Instead, it's only been a case of blanket denials that Lindsay has ever used drugs. In contrast, there's a more lucid awareness on the part of Lovato that drugs are definitely nothing but trouble, and Demi clearly wishes to communicate this to her fans. So …. is she being truthful? Yes, I think so.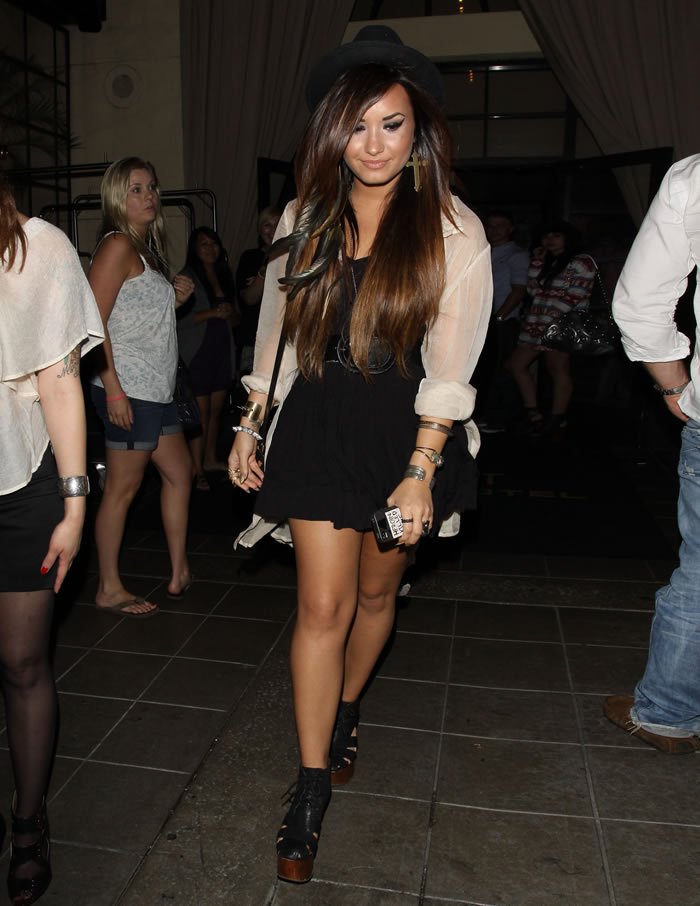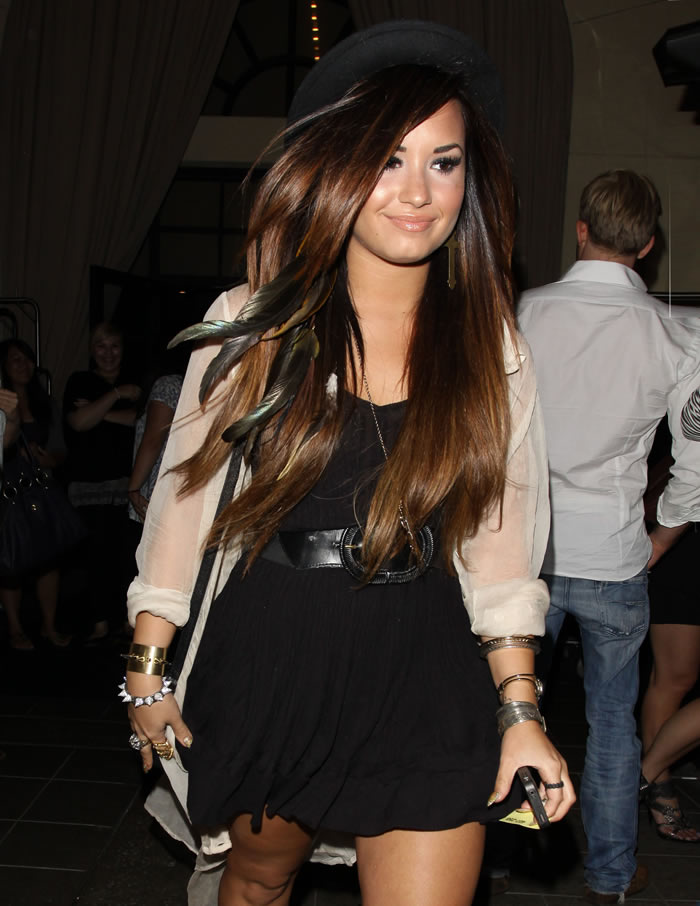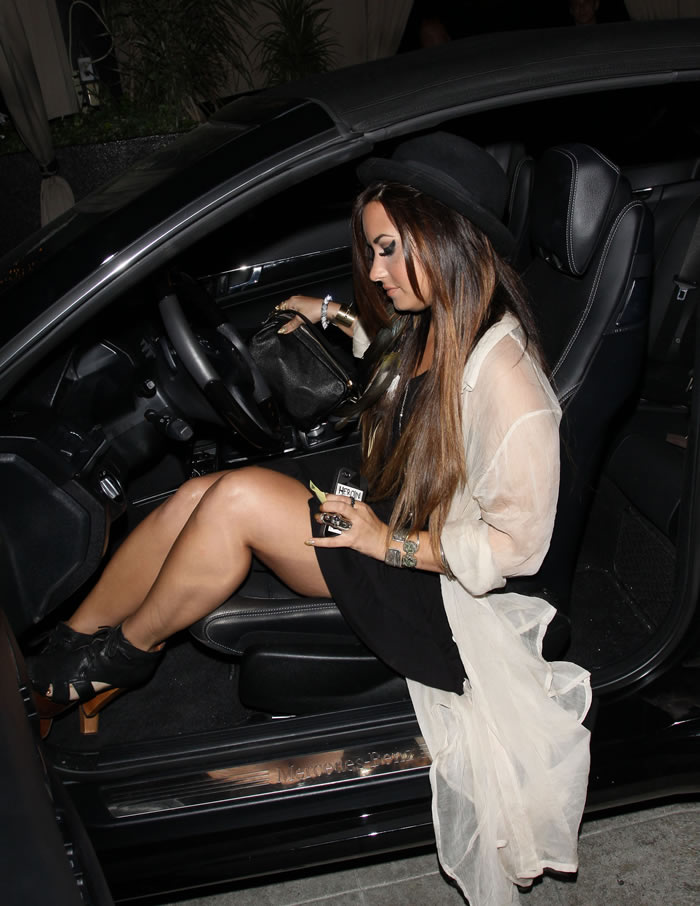 Photos courtesy of Fame