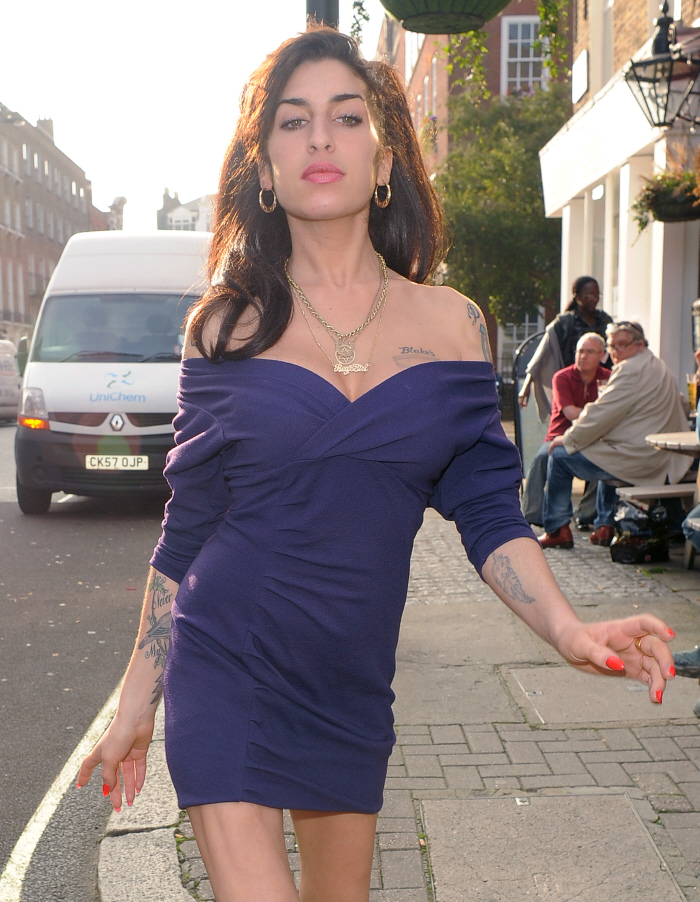 My goodness. Sad news. Amy Winehouse has died at the age of 27. Her body was found by the Metropolitan Police in her London apartment today. Amy had well documented problems with drugs and alcohol (mostly alcohol), and had recently been in and out of rehab a few times just this year. She also started, but then abruptly ended a tour.
Amy Winehouse has died.

The troubled singer, whose unique and soulful voice made her a Grammy winner, was found dead at her London apartment on Saturday, according to various reports. She was 27.

"We are deeply saddened at the sudden loss of such a gifted musician, artist and performer," a statement from her U.S. record label reads. "Our prayers go out to Amy's family, friends and fans at this difficult time."

London's Metropolitan Police released also a statement about finding a body but didn't identify the singer: "Police were called by London Ambulance Service to an address in Camden Square NW1 shortly before 16.05hrs today, Saturday 23 July, following reports of a woman found deceased," the statement reads, according to the U.K.'s Daily Mail. "On arrival officers found the body of a 27-year-old female who was pronounced dead at the scene. Inquiries continue into the circumstances of the death. At this early stage it is being treated as unexplained."

The singer, who was to some as well known for her struggles with addiction as her music, was in rehab as recently as May and canceled a planned summer tour of Europe in June, following a disastrous appearance in Belgrade, Serbia.

But Winehouse's musical accomplishments were many, including nearly sweeping the Grammy Awards in 2008 with her album Back to Black, which scored five trophies including record of the year, song of the year and best new artist. Unable to attend the Grammys due to legal troubles, Winehouse performed via satellite from London during the ceremony.

The singer had a tumultuous relationship with Blake Fielder-Civil, whom she married in 2007. But the on-again, off-again couple were officially divorced in 2009.
It's interesting that there's a reference to Blake, when it's Amy's latest and last on-again/off-again lover Reg Traviss who seems to be involved somewhat in this drama now. There are photos of him outside of Amy's apartment today, and I wonder if Reg wasn't the one to find Amy's body.
I know that this news isn't really unexpected given Amy's years of substance abuse, but I'm still very saddened by it. Amy was once one of the brightest talents in British music, and I loved her debut album so much. It was always my hope that she would pull herself together and make music her top priority. So, so sad. I hope her heaven has lots of dirty ballerina slippers.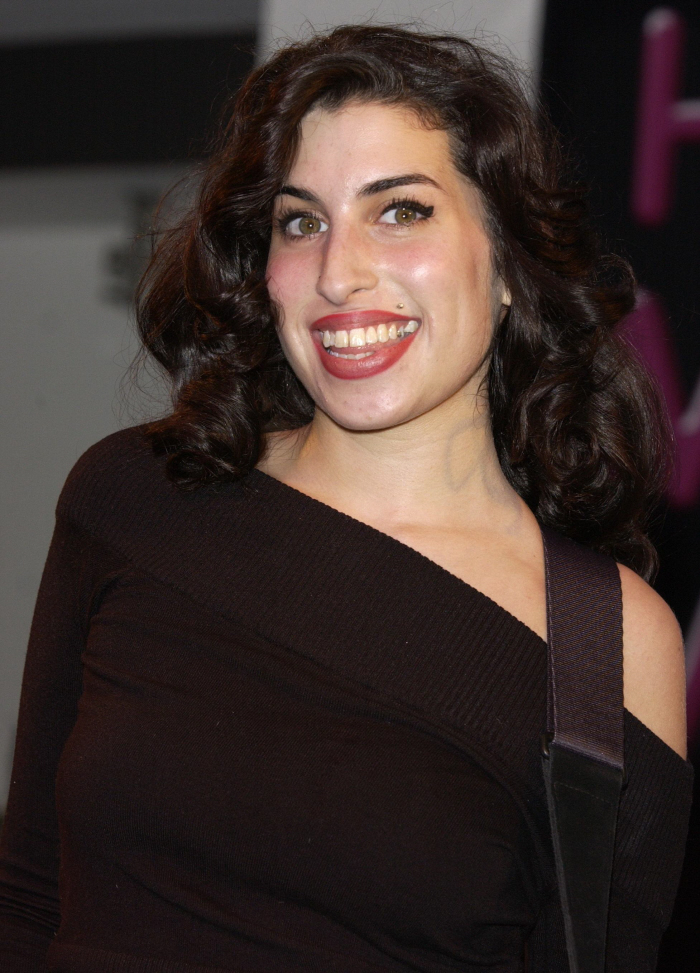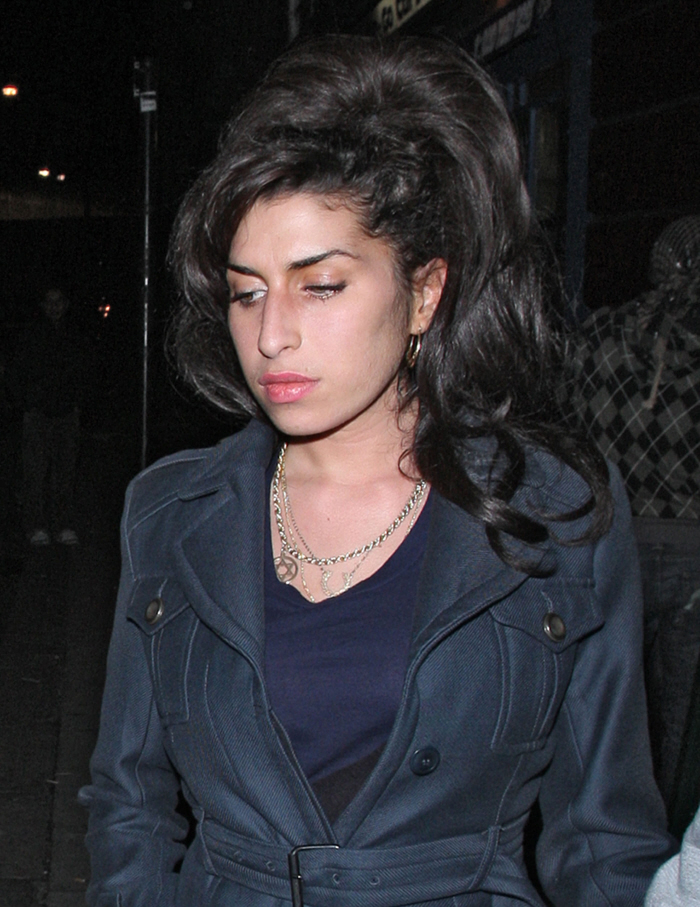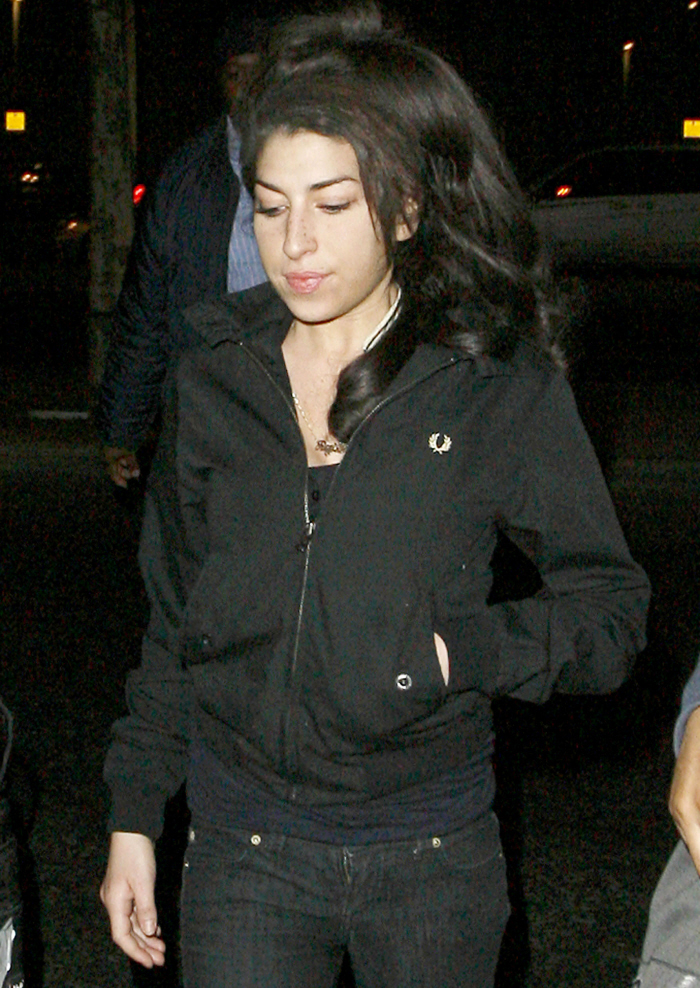 Photos courtesy of WENN.