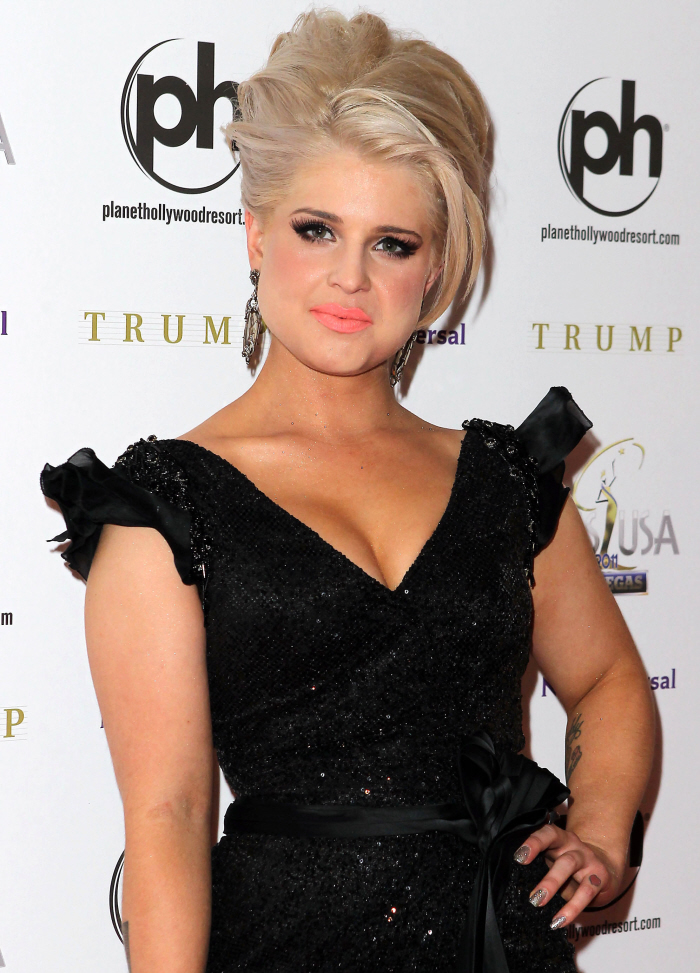 Kelly Osbourne is one of the regulars on E!'s Fashion Police, a show I have watched willingly more than once. For the most part, I've found that Joan Rivers has gotten a bit softer from the olden days of Fashion Police, and in general, the show is much more celebrity kiss-ass-y than the older version. But these bitches can still throw down, as a recent episode became a hate-fest on Christina Aguilera. Yes, I know I've referred to Christina unkindly, calling her a "drunken, delusional, lie-filled monster" – which she is. I try to focus on how much I hate Christina's attitude and her lies, and not so much on how she just looks like a boozehound monster most of the time – because she does. She's bloated and orange and she wears way too much makeup and her implants look completely gross. Kelly Osbourne feels the same way, only with Kelly, it's personal. Christina was a bitch to Kelly in private, and Kelly is airing that crap for public consumption:
Kelly Osbourne has never been a fan of Christina Aguilera, but the 26-year-old took their feud to a new level during a recent episode of E!'s Fashion Police.

After Joan Rivers, 78, said Aguilera looked "stuffed into" a Givenchy LBD at an event in Munich, Germany last month (and likened her to "Snooki's Scandinavian cousin"), Osbourne chimed in: "Maybe she is just becoming the fat bitch she was born to be. I don't know. She was a c**t to me. And she bought my house!"

Osbourne's digs at 30-year-old Aguilera's fluctuating weight didn't end there. "She called me fat for so many f***ing years," Osbourne continued, "so you know what? F**k you! You're fat too."

Ironically, Osbourne opened up to Us Weekly in Feb. 2010 about her own weight struggles. "I took more hell for being fat than I did for being an absolute raging drug addict. I will never understand that," the reality star, who checked into rehab for drug and alcohol addiction three times, said.

The 5-foot-2 Osbourne, who once weighed "almost 160" pounds, recalled once walking down the street when "some horrible obnoxious teenager screamed out a car window to me, 'You're fat!' I went to my parents [Sharon and Ozzy] bawling, 'I would rather be called ugly than be called fat!'"

After years of yo-yo dieting, Osbourne shed more than 48 pounds thanks to her 2009 stint on Dancing With the Stars — and she's kept it off since!

"I just commit to half an hour a day. It doesn't seem overwhelming and I can handle that," she told Us in Oct. 2010. "I do half an hour on the treadmill and when I feel like doing more, I'll do a few sit-ups and some weights."
[From Us Weekly]
Too far or completely justified? Eh. I think if Christina really did mock Kelly for years (The Mail says she did), then it's justified, I guess, but as I'm mentioned before, I'm a big advocate of being a raging bitch right back to someone who deserves it. Not that I think Christina will really lose any sleep over Kelly Osbourne calling her fat – but that's probably because Christina passes out cold after her 20 nightly tequila shots.
I think these photos (below) are the pics that Kelly and the gang were talking about – watch this look, because Lady Gaga will be copying it shortly.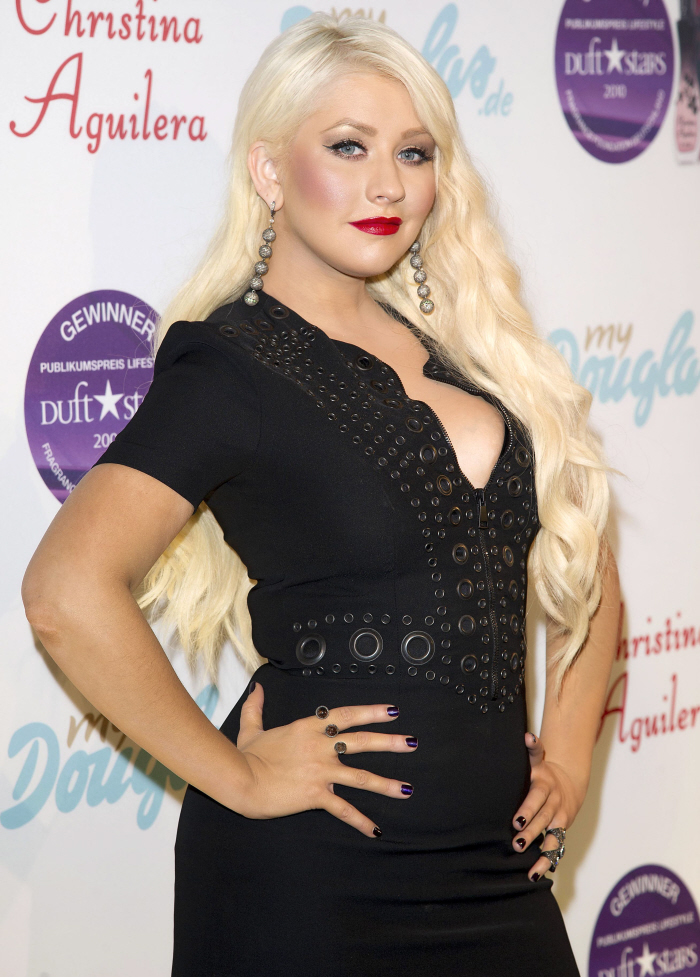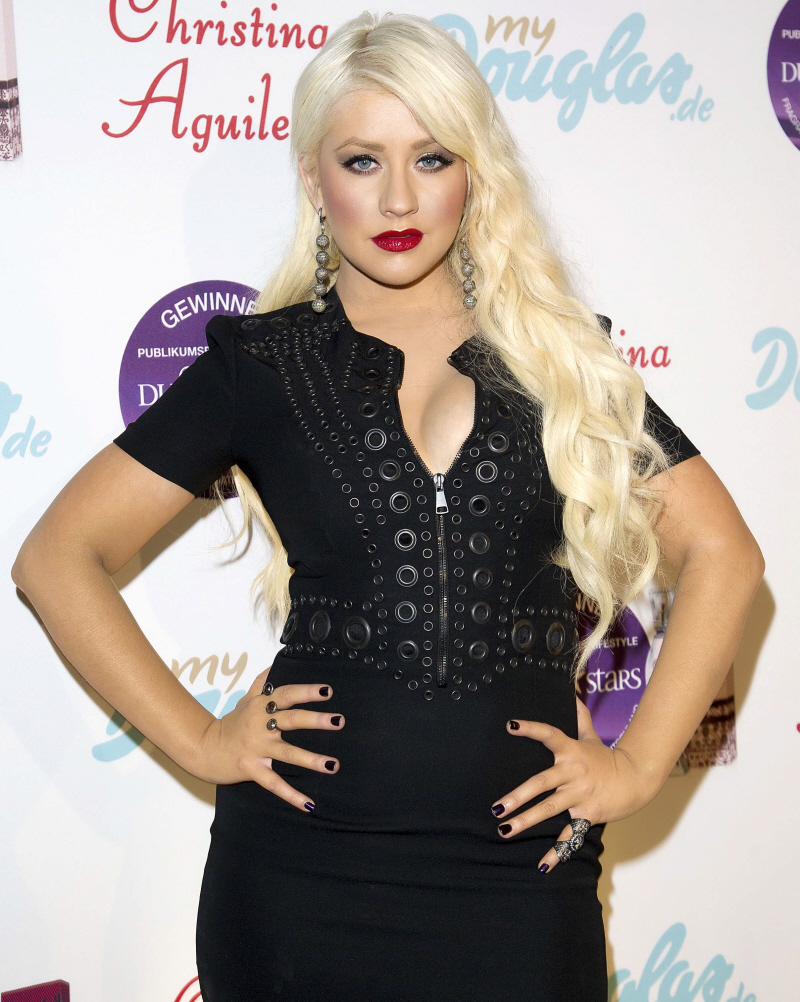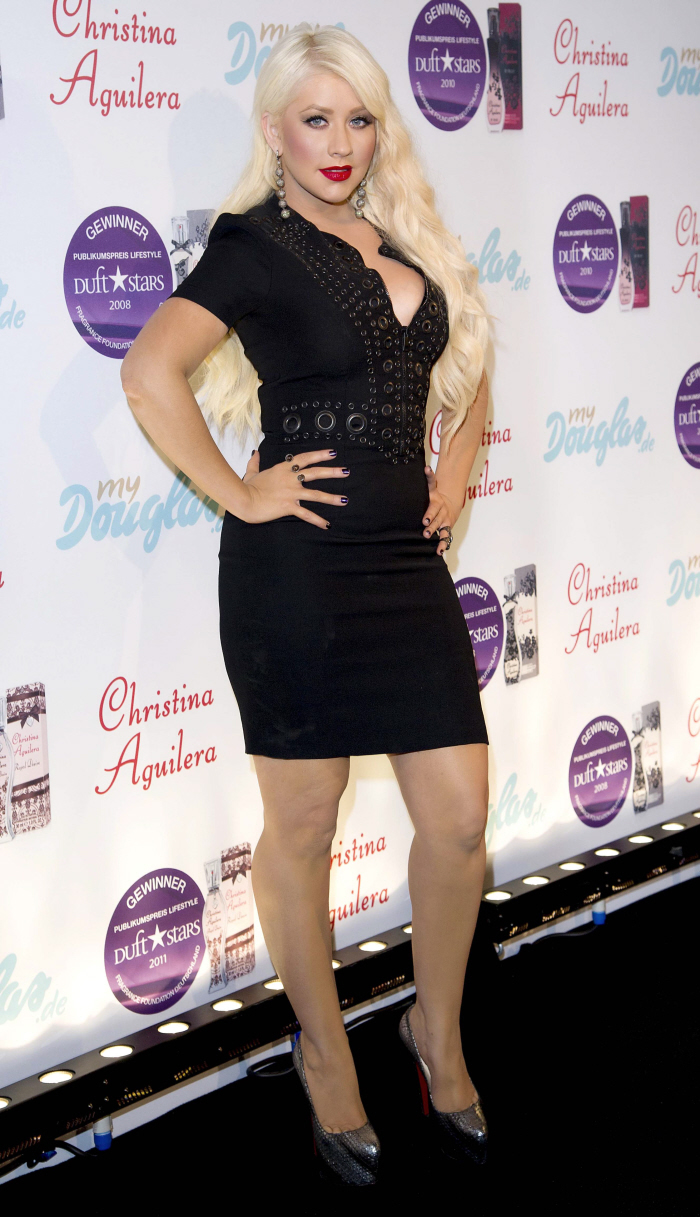 Photos courtesy of WENN & Fame.