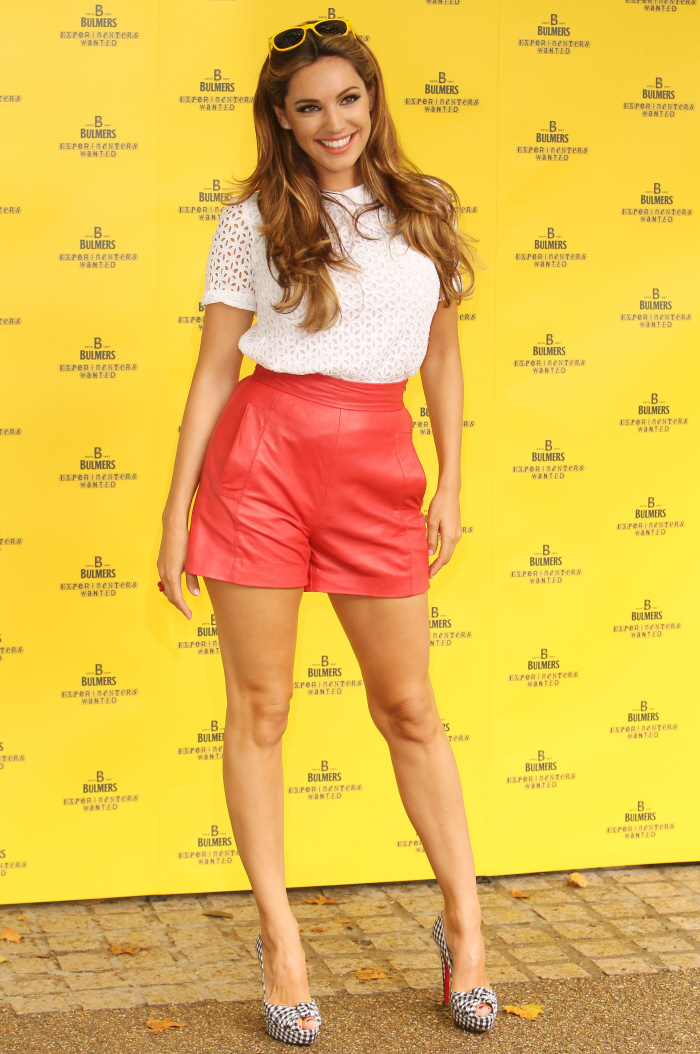 I've officially fallen into the Kelly Brook Trap. I think this means that I'm a dude now? So many dudes are absolutely obsessed with Kelly Brook and her body and even what she's wearing (but only if she's wearing something that shows off her body). I have become one of them ever since I saw Kelly's PERFECT hourglass figure in a bikini. Now I want her.
I think Kelly might be trying to kill my lady-affection for her, though. Why else would she step out in these weird leather (!!) shorts? I feel like various celebrity women are trying to make these tragic high-waisted shorts into the next big thing. Granted, Kelly Brook can probably sell me on anything, but when someone like Rumer Willis is doing the high-waisted shorts trend, maybe the trend should just be put out of its misery. Especially when the trend is done is leather. So bizarre.
Sidenote: check out how much eye makeup Kelly is wearing! I think this is the new thing too, the "Raccoon McWaity Trend" where girls are doing really heavy eye makeup for daytime appearances and beyond. I blame Duchess Catherine. And Raccoon McPantless, but mostly Kate.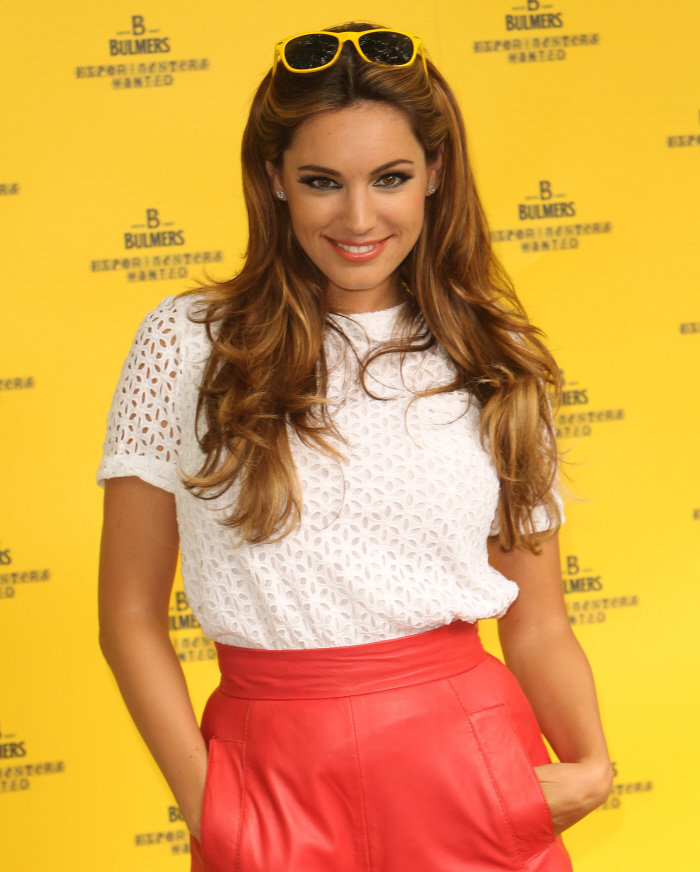 Here's a shot of Kelly from behind – I love that she has a visible panty line. That makes me so happy for some reason, probably because I hate thongs. Kelly wears normal panties! YAY!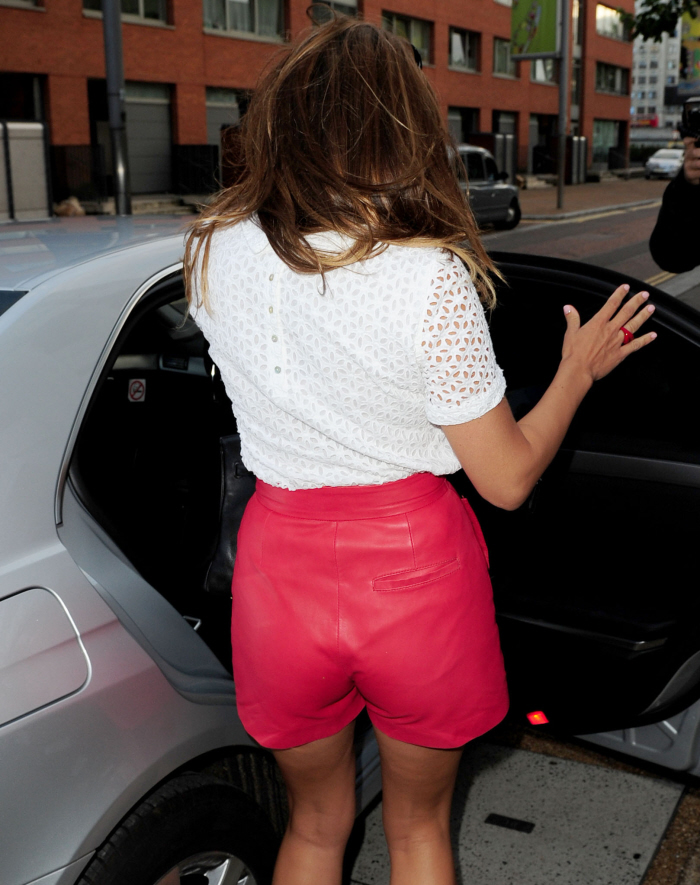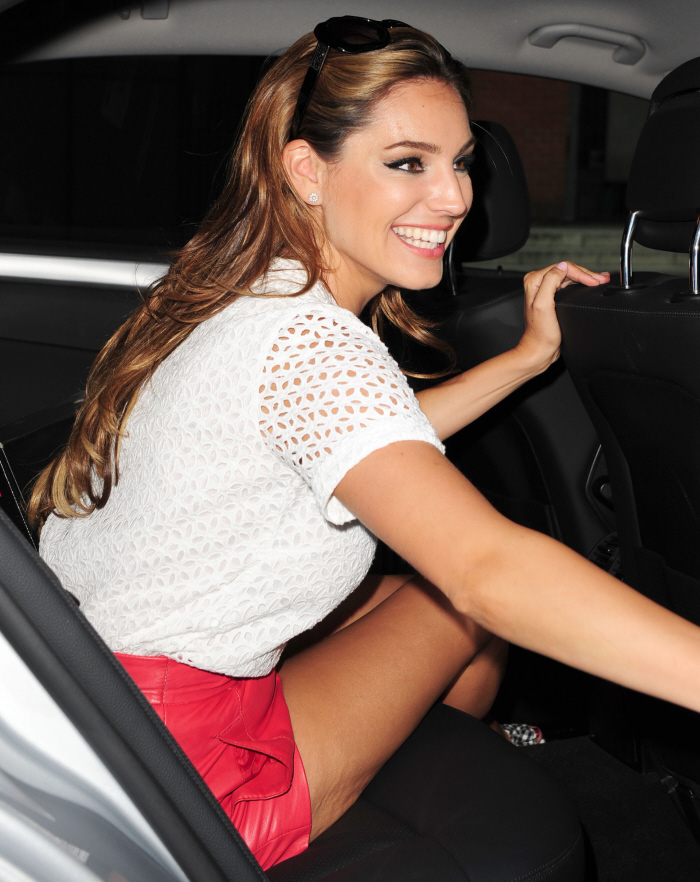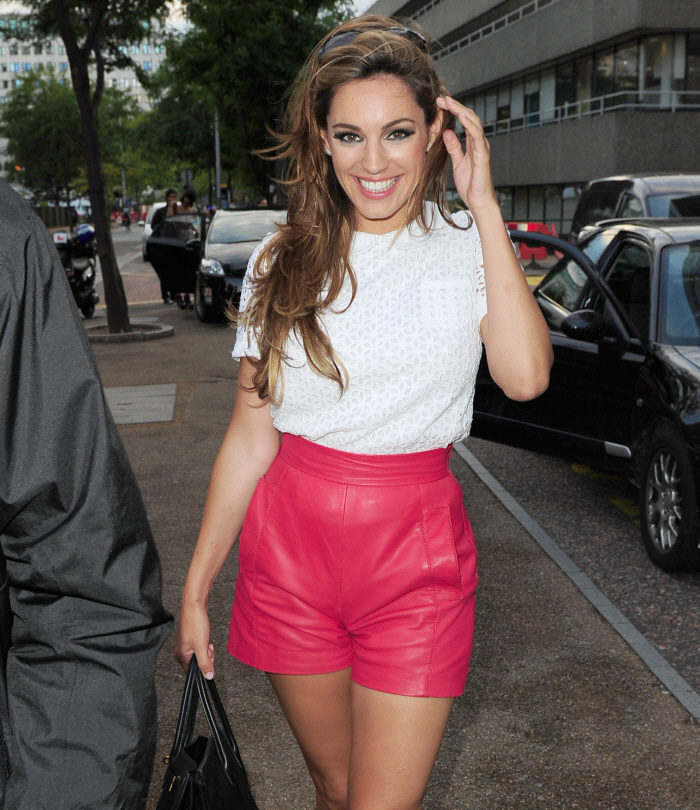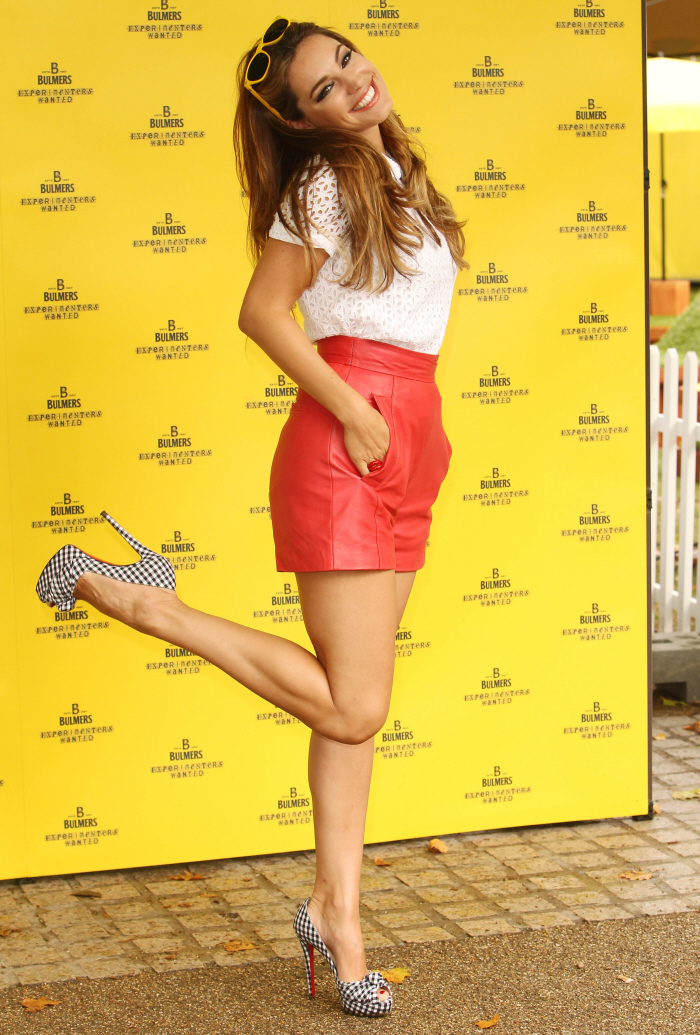 Photos courtesy of WENN.