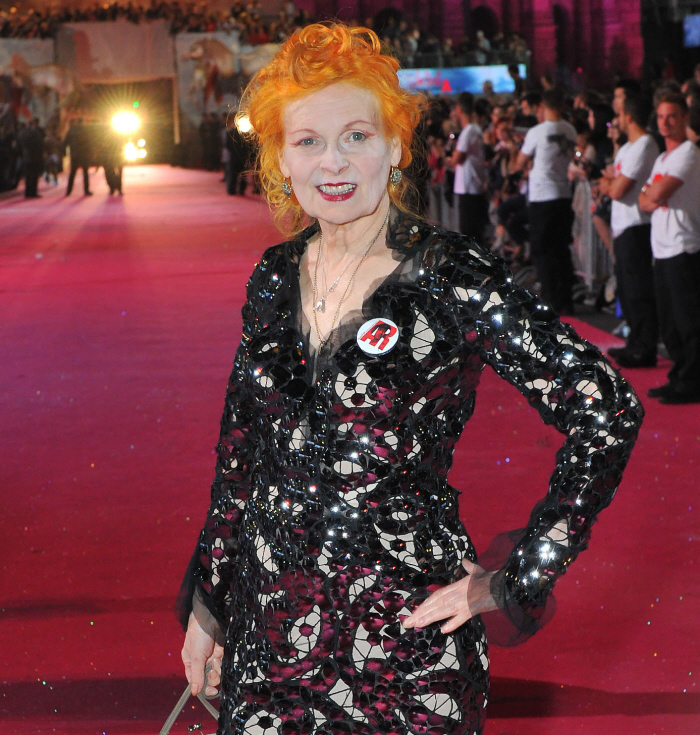 Some designers have been pissed at Catherine, the Duchess of Cambridge, for a while. Soon after Will and Kate got engaged, there was some muttering and bitching about her Issa-centric "Sloan" style – the subtext of which was that Kate needed to broaden her style horizons, stop with the clingy, low-cut silk jersey dresses and find a style that was both youthful and classic. British wackadoodle and beloved designer Vivienne Westwood was one of those critics of Kate. Back in February, she said in an interview that she was waiting to dress Kate because…"I have to wait until [Kate] kind of catches up a bit somewhere with style." Westwood's newest criticism? The problem that we've discussed her excessively: The Raccoon McWaity Problem. It's the eyeliner, for the love of God!
"I think she's got a problem with eye make-up!" Vivienne Westwood declares about the Duchess of Cambridge. "The sharp line around her eyes make her look hard. Either she should be smudgy or wear none." Meanwhile Kate's sense of style gets the following reaction: "Let me put it this way. It seems to me, that her image is "ordinary woman". Therefore, high street shopper. And I just think she should be an extraordinary woman, wherever she gets her clothes from."
[From Telegraph]
In case you think that Westwood is just bitching about Kate, she's not – go here to read the piece in The Telegraph, where Westwood also bitches about Kate Moss and John Galliano.
As for Kate's Raccon McWaity Problem… well, I think it's her "thing" at this point. Much like Diana and her beloved BLUE eyeliner (which she didn't wear as consistently as Kate wears her raccoon-style). Perhaps Kate is trying to make the heavy makeup for daywear into her signature. Perhaps no one has ever told her to tone it down. But I know that she would be a lot prettier if she stopped overdoing it – she has beautiful eyes, but no one can even see them with all of that crap she puts on.
By the way, now that we've had some truth-telling about the eyeliner, will somebody say something to Kate about her button problem?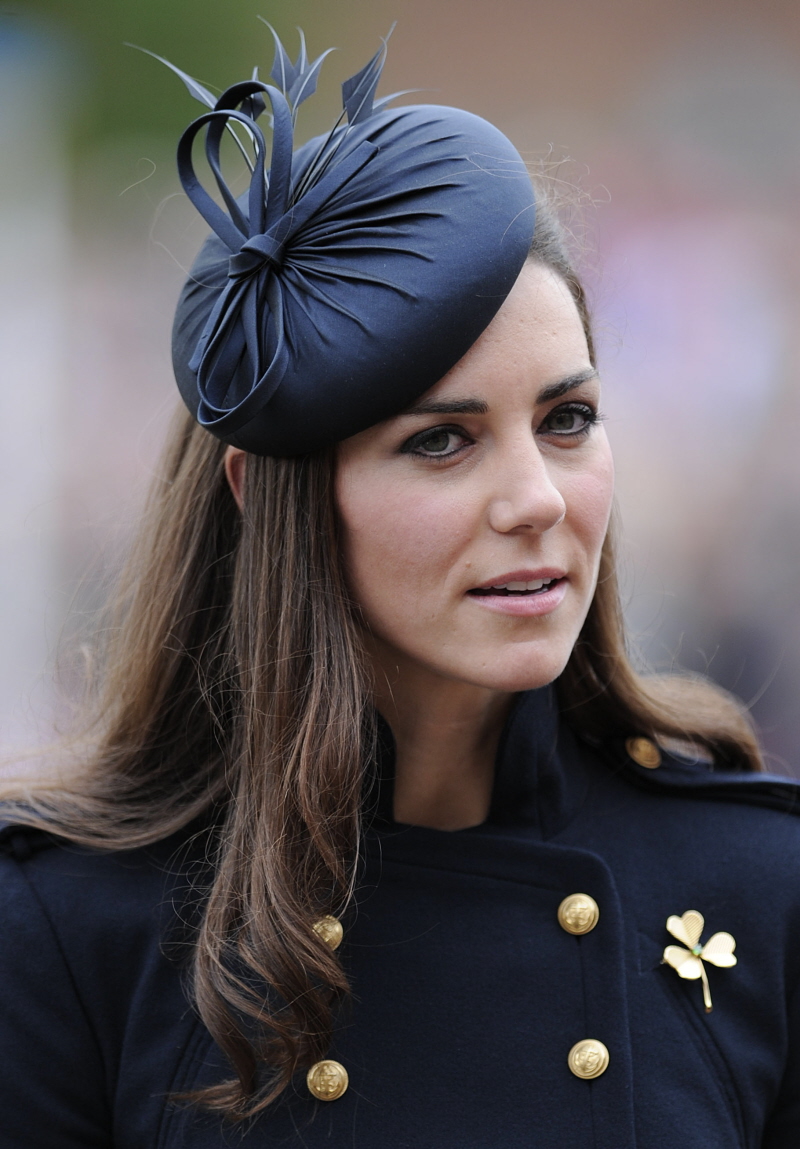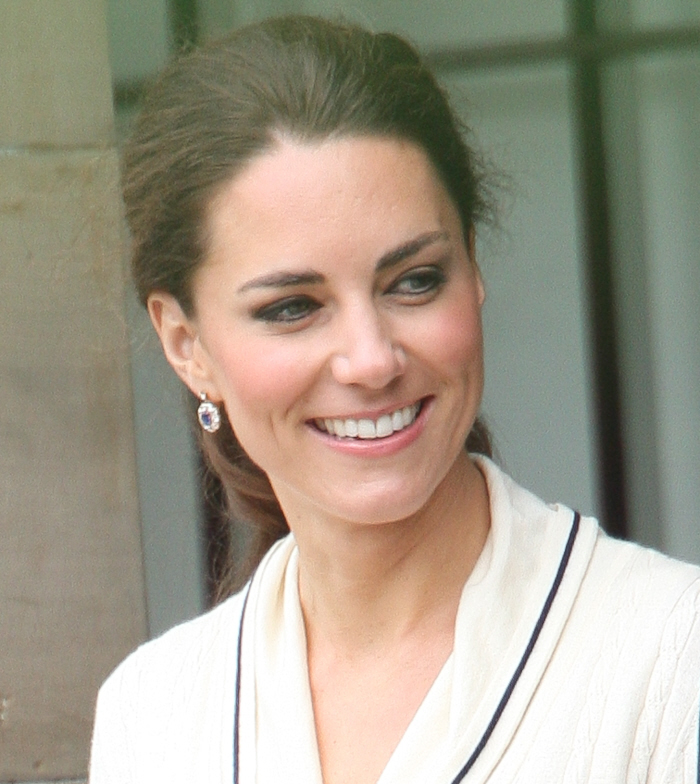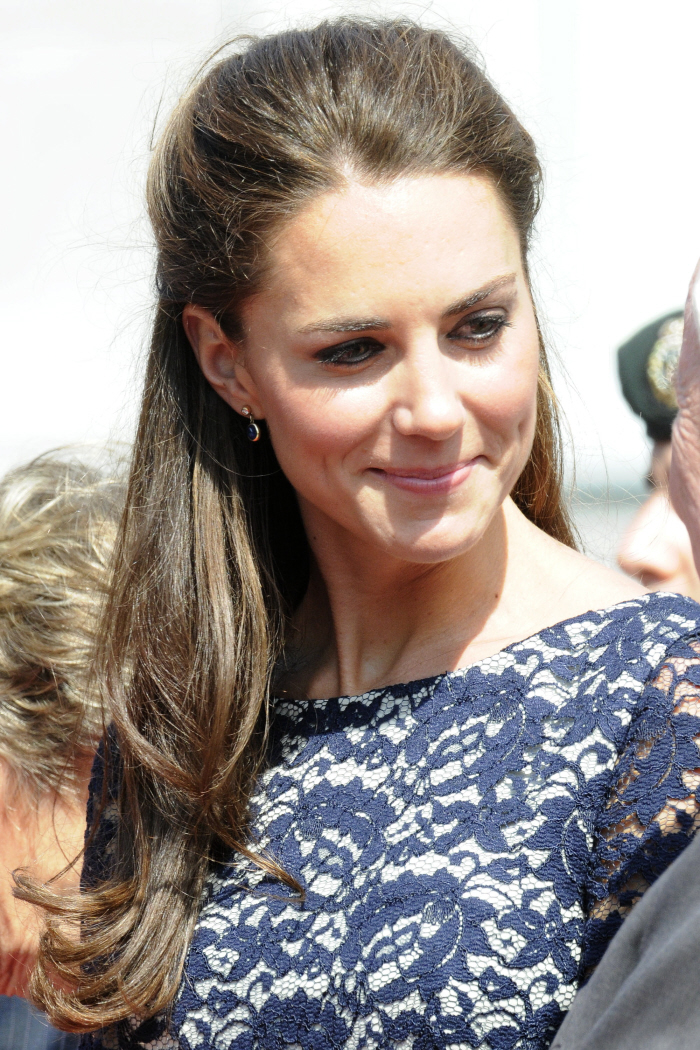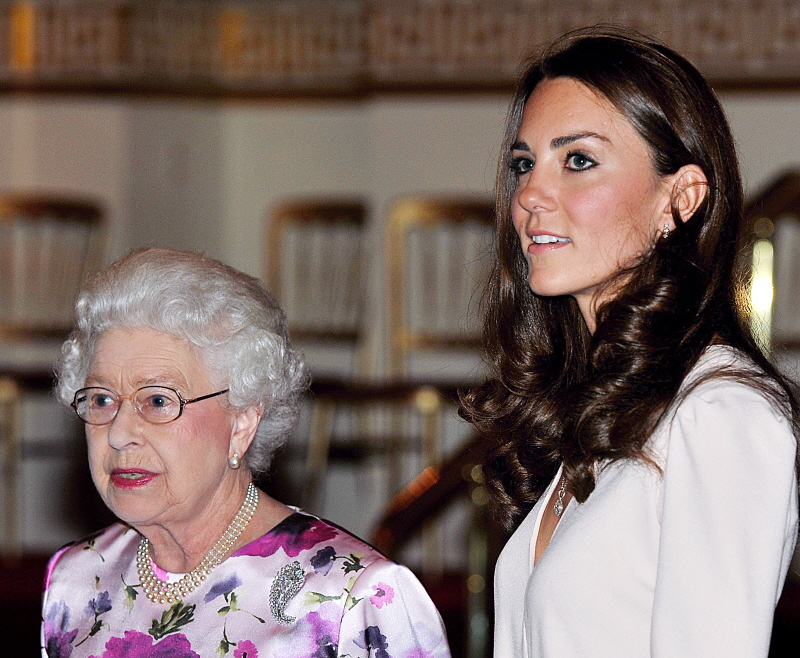 Photos courtesy of WENN & Fame.