I cannot even begin to describe the wave of sympathy I feel for Lindsay Lohan's little sister Aliana, also known as "Ali". Ali is 17 now – 17 going on 47. She's lived a hard 17 years, what with her violent, sociopath father and her insane, famewhore, pimp of a mother. Not to mention all of the crap with Lindsay, all of which Ali has had front-row seats for everything. Every crack binge until 5 a.m., every court date, every jail sentence, every rehab stint, every inch of entitlement and douchebaggery that comes with Being Linnocent, Ali has been there. Because Mother Crackhead is a horrible goddamn mother and she only cares about her children as far as she can sell them, so Dina just lets Lindsay try her hand at "raising" Ali. There is absolutely no way that you could put a young girl into that situation and produce a functioning, intelligent, responsible adult.
So, poor Ali. And now that she's at the ripe old age of 17, Linnocent and Mother Crackhead have pushed Ali out into the world so that she too can earn her keep. So Ali has just signed with a model management outfit. The good news? This management agency isn't being run out of some sketchy dude's basement. The bad news? I think Ali got a ton of plastic surgery so she could "model".
Aliana Lohan has signed a multi-year modeling contract with NEXT Model Management, JustJared.com can exclusively reveal.

"We are very excited to be representing Aliana Lohan," NEXT Los Angeles Director Alexis Borges tells JJ of the 17-year-old beauty. "She represents the future face of fashion and will be a photographer's dream with her chameleon-like beauty."

We can't wait to see what kind of modeling gigs Aliana books! NEXT has represented the likes of Miranda Kerr, Milla Jovovich, Emma Heming, and Jaime King.

Last year, Aliana modeled the Spring/Summer 2011 collection of big sis Lindsay Lohan's 6126 fashion line.
[From Just Jared]
"Chameleon-like beauty" = new face. I included some vintage photos of Ali from 2008/09 below, pre-nose job and pre-boob job. Her nose was quite large before, but I kind of liked it. I guess I should compliment her for not chopping it all off and getting a pert little nose that wouldn't have fit her face. It looks like they just slimmed her nose and took off the "bulb" at the end.
I'm searching for a bright side to this. Er…let's see…well, Ali might pull in some money now. Of course Dina will take her cut, and then some probably. And Linnocent will probably want a "finder's fee" too. As for Ali being a professional model now, I actually don't hate the idea of calling her a "model". I've always thought Ali was very striking, and I could totally see her "look" fitting in with what's popular now.
Ali in 2008: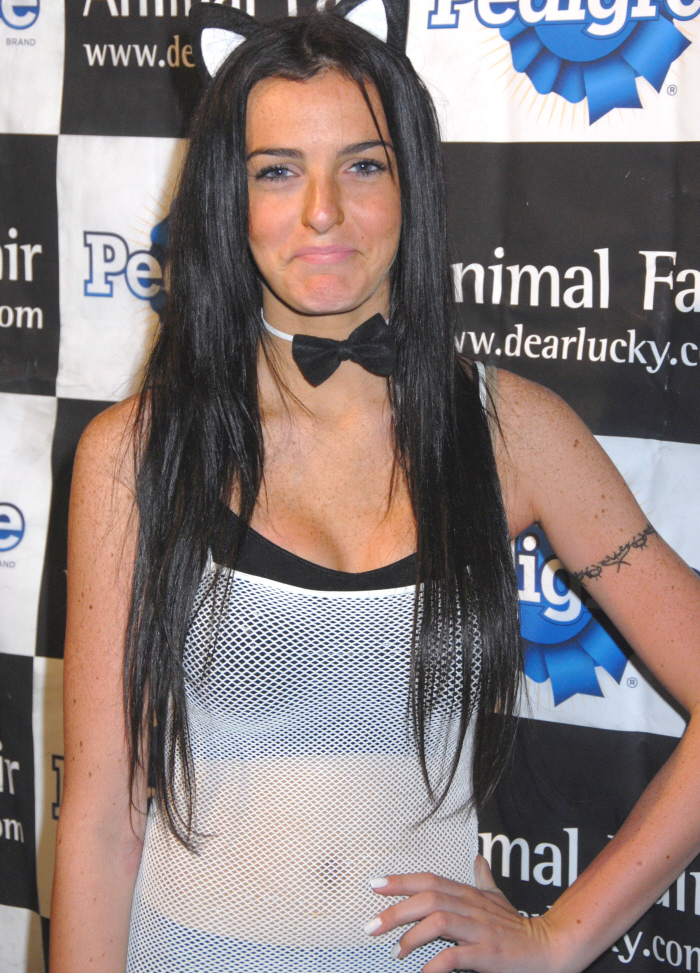 Ali in 2009: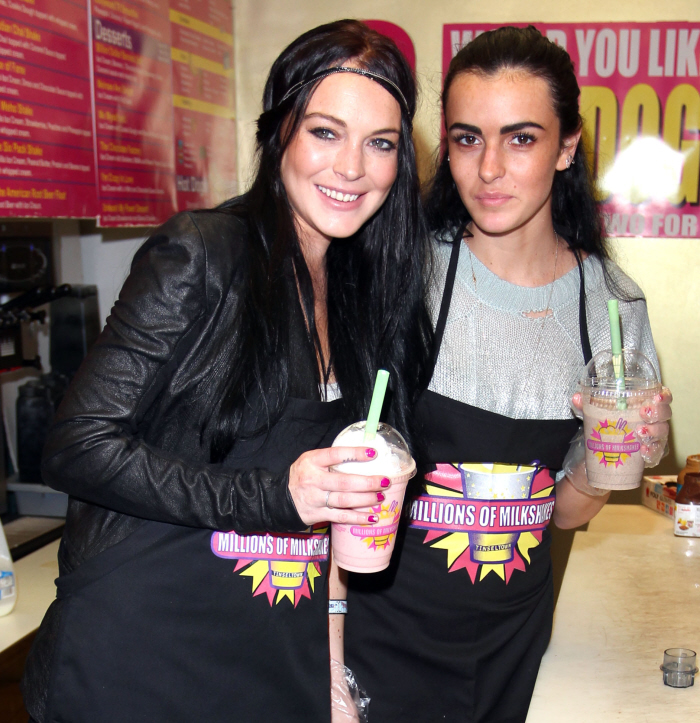 Ali currently: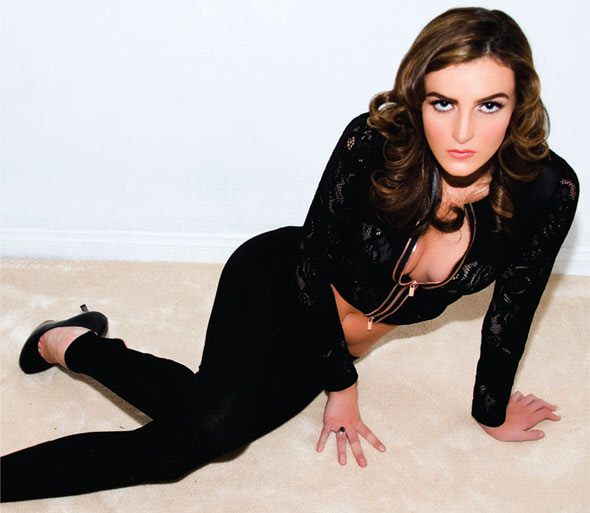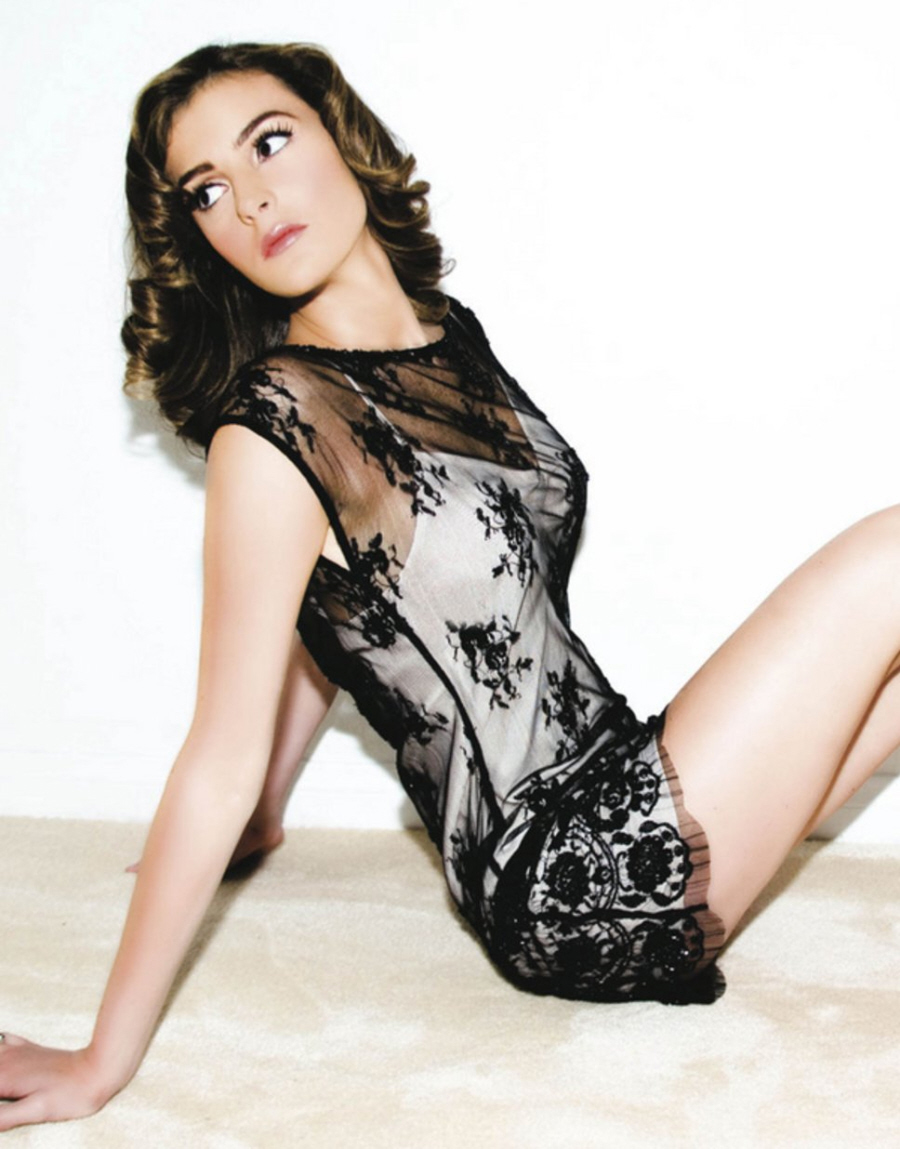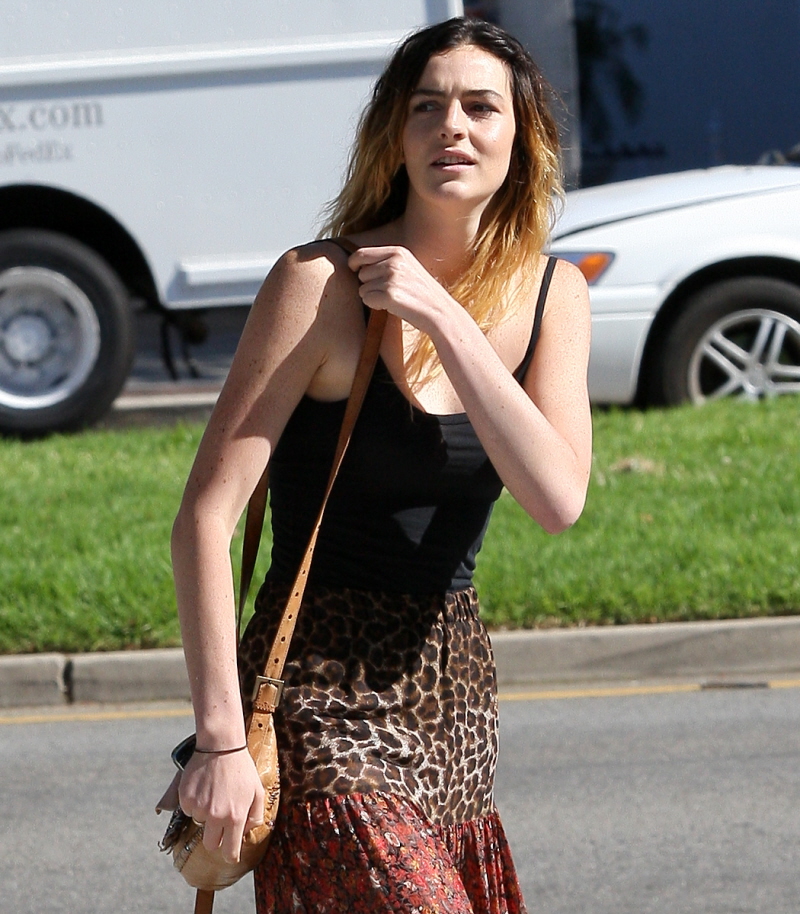 Photos courtesy of 6126 ads, WENN & Fame.