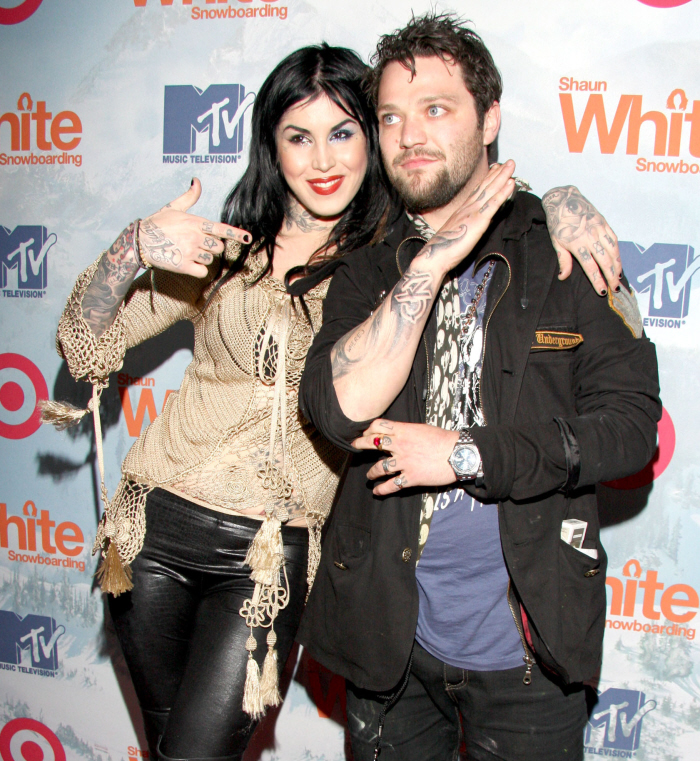 Back when Jesse James and Kat Von D were just dating, circa fall of last year, there were often rumors about Kat spending time with other dudes. There were two rumors in particular that I found interesting – Kat with Nikki Sixx, and Kat with Bam Margera. She was spotted hanging out with both of them, and apparently both are former boyfriends too. Kat's ex-husband, Oliver Peck, even went to the tabloids to talk about the Kat he knew – a superficial narcissist who screwed over friends and screwed around on him. So, basically, I wouldn't be surprised if Kat cheated on Jesse James, despite the stories that Jesse was the cheater. I think both of them would and could easily have had affairs. This week's Star Magazine claims that it was Kat, though – and that Jesse dumped her because she was boning Bam.
Star has learned that Jesse James broke off his engagement to Kat Von D after accusing her of cheating on him.

"Jesse believed Kat had been getting it on with her longtime friend Bam Margera, and they had a huge blowup over it," an insider tells Star. "Given his past history with Sandra, Jesse's over-the-top jealousy when it came to Kat is almost laughable."

Trouble was percolating in Jesse and Kat's relationship almost from the start.

"Jesse lives in Austin, and Kat's based in LA, where most of her best friends are guys – many of whom she's been intimate with in the past. There was always a lot of fuel to fire up Jesse's Jealous nature."

One of her closest friends is Bam, 31. A few weeks after Ryan Dunn's death on June 20, "Bam went over to Kat's LA home to hang out and talk, and he ended up spending the night. Jesse found out and questioned her about it, and Kat let slip something about how 'Bam just can't sleep alone.' Jesse hit the roof when he heard that and accused Kat of cheating on him. They were barely hanging by a thread by then."

The final nail in the coffin came after Jesse and Kat went to a Soundgarden concert on July 22: "After the show, Jesse wanted to go backstage and meet the band, but Kat refused A mutual friend told Jesse later that Kat had a romantic history with one of the band members – and she didn't want to be around him with Jesse by her side" They broke up four days after the concert.
[From Star Magazine, print edition]
Kat was bonin' errybody. Star's insider also claims that Bam "has a long history with Kat. She needs constant companionship – and their friends believe he's supplied it in the past." Okay, y'all. No slut-shaming Kat. She did us all a great service by cheating on Jesse. Yes, she's still kind of gross – not because she sleeps with everything with a pulse, but because she's kind of smarmy and delusional and crazy. But she screwed Jesse over, so for that alone, she deserves a slow clap.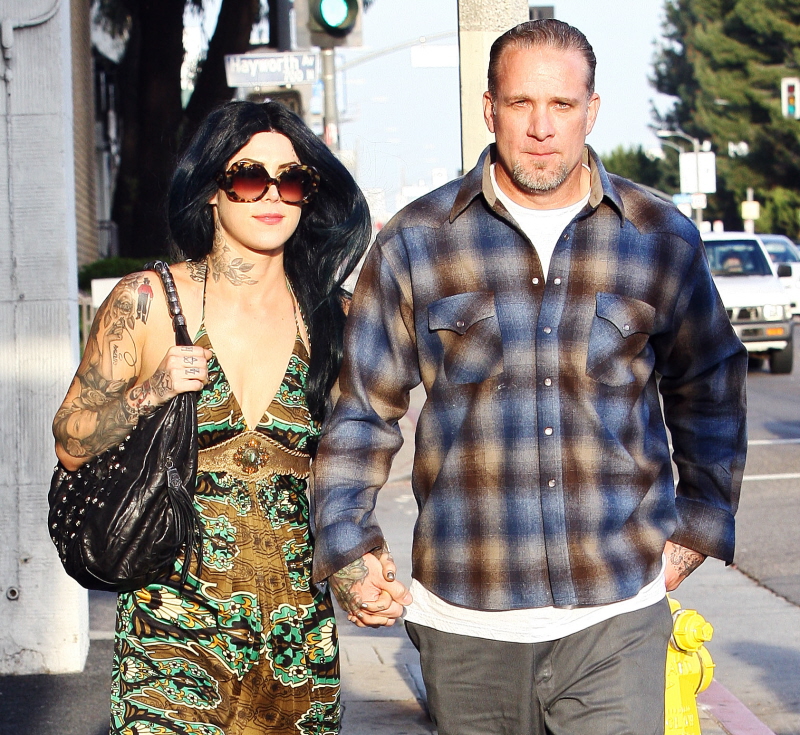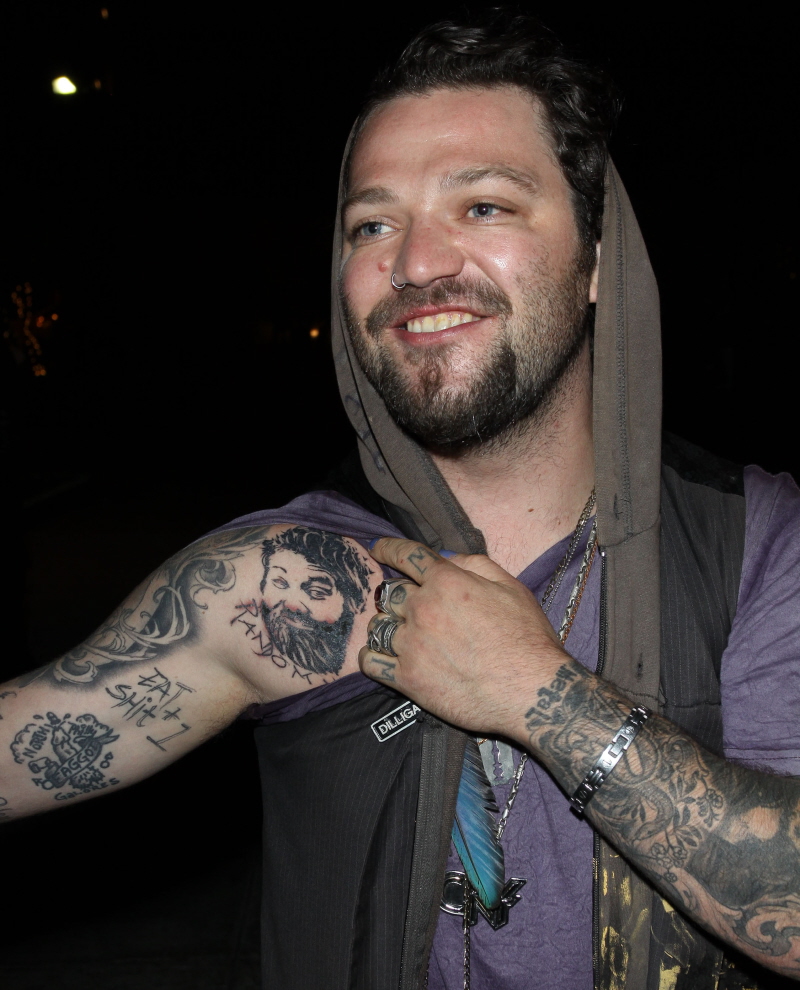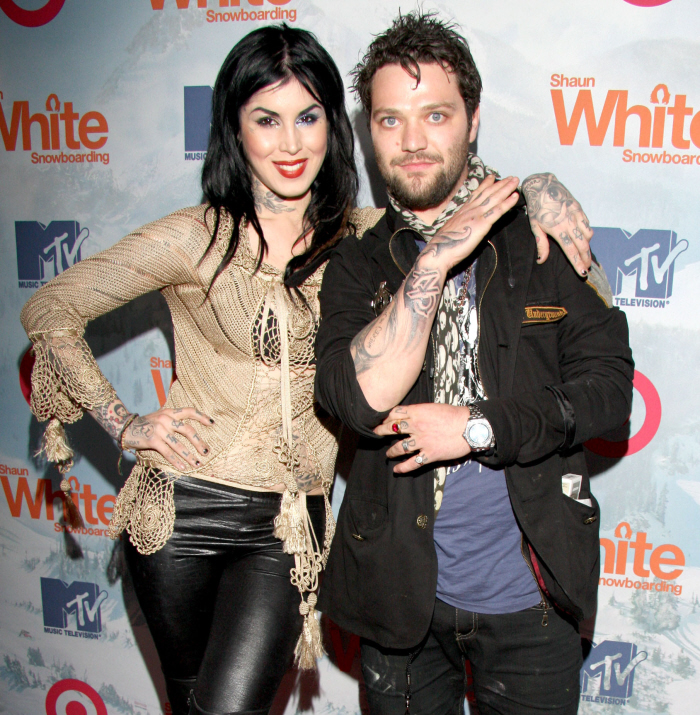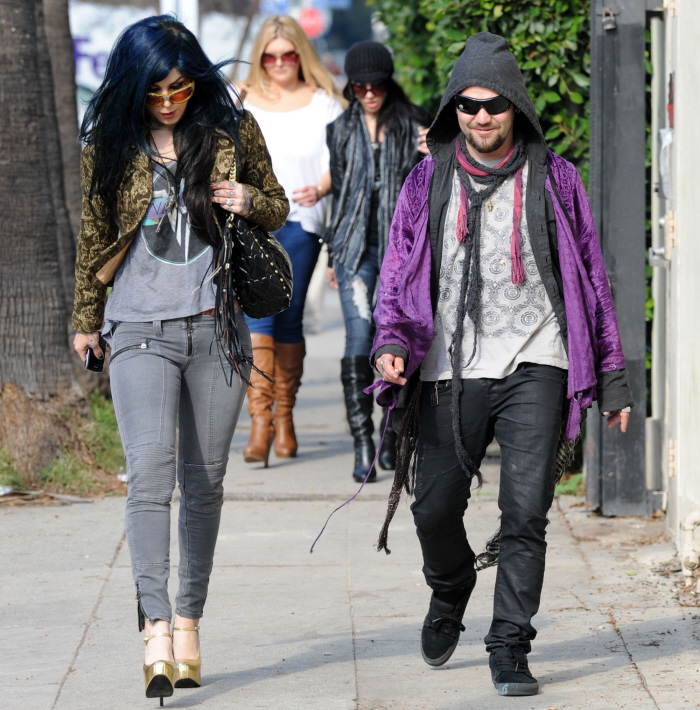 Photos courtesy of Fame & WENN.